Swiss lawmakers are mulling the idea of selling their mothballed Leopard 2 main battle tanks to countries like Poland and Germany which are likely to supply their tanks to Ukraine.
Switzerland possesses 96 Leopard 2 tanks stored in various locations in the country's eastern region. However, due to its stance of neutrality, the country's Federal Council has sternly forbidden the delivery of weapons to a warring nation like Ukraine. 
A Swiss German-language daily newspaper reported that politicians from various political parties are considering selling some of their Leopard 2 main battle tanks.
Politicians contend that while some of these tanks could fill gaps in Poland or Germany, they will not be permitted to move to Ukraine. FDP National Councilor Maja Riniker recently tried to get the Security Policy Commission to endorse a similar idea, but she was unsuccessful.  
Swiss politicians also advocate that the Swiss tanks should not be employed in the Ukraine War. Riniker told the "NZZ am Sonntag" that Switzerland also has a stake in Ukraine's capability to continue defending itself.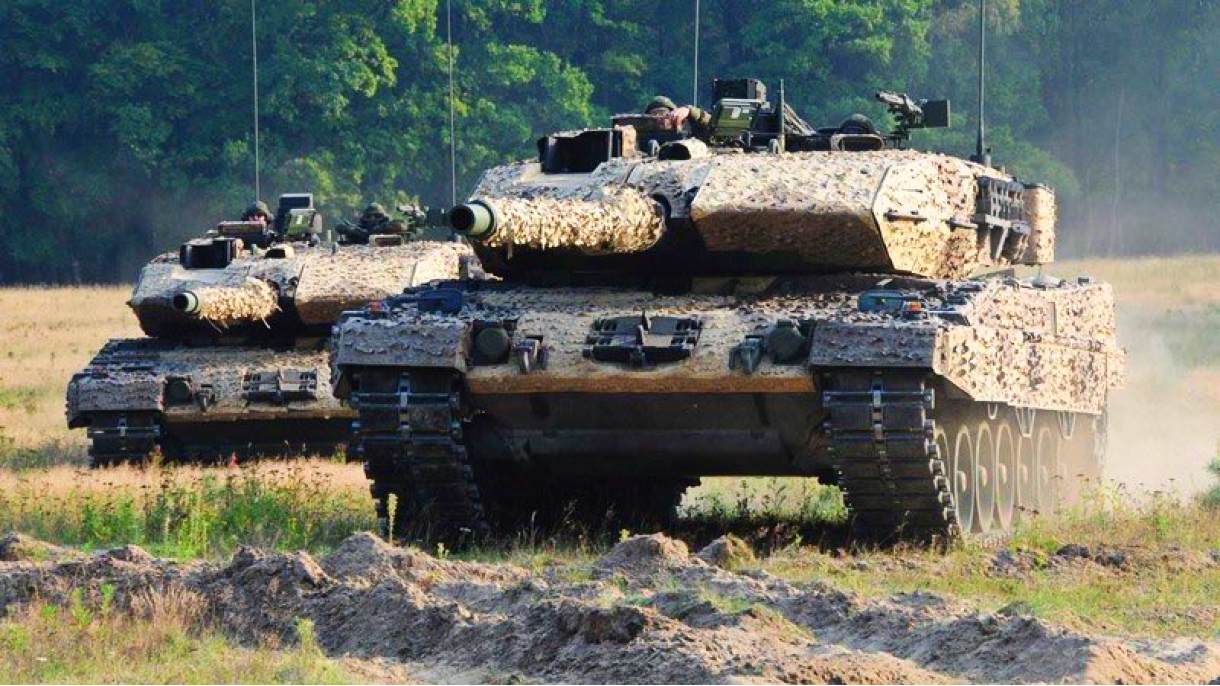 The Swiss army will still be able to employ some of the 96 deactivated Leopards, according to Riniker, who says that this conflict impacts the security of all of Europe.  
The report, citing a survey by the Sotomo Institute, said that the conflict in Ukraine appears to be prompting a shift in perspective.
The survey reports that 55% of respondents agreed or strongly agreed that the federal government should permit other nations to send Switzerland-made weapons to Ukraine. The survey also noted that 40 percent of people are still against such an idea.  
FDP National Councilor Riniker wants to bring a proposal to parliament again in spring and hopes to succeed this time. "I have positive signals that we will achieve a good solution," she said.  
Separately, a member of the Swiss National Council, Alois Gmür, said, "We don't need 25 to 30 of these leopards in the long term. They should be taken out of service and brought onto the market as normal."
He has no concerns regarding the neutrality policy regarding delivering tanks to Poland. He said, "They [Leopard 2 tanks] simply have to stay in Poland and must not enter Ukraine." 
Previously, it was reported that mothballed Swiss Leopard 2 tanks won't be sent to Poland because "this would require a decommissioning and thus a decision by parliament." 
Switzerland's Leopard 2 Fleet
Switzerland bought 380 units of the German tank in the 1980s. A massive fleet of the Leo, as it is generally referred to in military circles, was the centerpiece and honor of the armored forces of Switzerland.  
But as the Cold War ended, the tide flipped, and army supplies and spending decreased. Suddenly, many Leopard tanks were viewed as surplus that would be too expensive to maintain. Tanks were now considered the diesel-eating fossil of the Cold War. 
Nearly half of the fleet was later sealed by the Federal Council, selling more than 50 units to Germany and Canada. On November 18, 2010, Switzerland decided to sell 42 surplus Leopard 2 Battle Tanks (Pz 87 Leo) to German company Rheinmetall Landsysteme.
In June 2022, Switzerland's defense procurement office announced that it had permitted Germany to freely get rid of Leopard 2 tanks previously sold to Rheinmetall. 
The Germany-based company is part of the consortium which produced the Leopard 2 Battle Tank. The Pz 87 Leos that Rheinmetall Landsysteme received were not offered completely equipped. 
Before delivery, the tanks' armament, radio, and communication systems were disassembled and utilized as spare components.
Canada purchased 12 extra Leopard 2 battle tanks (Pz 87 Leo) from Switzerland on February 10, 2011. The combat tanks were delivered unarmed, and additional parts were sent to transform into protected special vehicles. 
Currently, a fleet of 96 German-made tanks is kept at various storage facilities. The Federal Council wanted to dispose of the 96 leopards in storage. Federal Councilor Ueli Maurer presented a plan to the Defense Department in 2014. 
He then formed a task force order to dispose of and sell surplus heavy weapons. However, no concrete strategy for selling these tanks has been presented.
According to recent reports based on internal records, the army sought to reactivate 34 tanks. But, the military disputes the existence of such plans.