Amid a barrage of missile and drone strikes by Russia on eastern and southern parts of Ukraine, a new report claims that the Shahed-136 kamikaze drones deployed extensively by the Russian military have been modified to inflict maximum destruction.
A latest investigative report obtained exclusively by CNN revealed on February 9 that Iran has allegedly been modifying the kamikaze drones delivered to Russia so the explosive warheads of the drone can inflict enormous damage to the targets inside Ukraine.
The investigation was reportedly conducted by the Ukrainian military and a UK-based research group Conflict Armament Research (CAR). Both parties studied an unexploded warhead from an Iranian Shahed-131 drone discovered near the Southern Ukrainian city of Odesa in October last year.
According to the report, the warhead's composition explains why Russia's assault on Ukraine's energy infrastructure has been so successful over the past few months. The report states that the warheads were hurriedly modified with layers of tiny metal particles that, upon contact, scatter across a wide radius.
Further, the researchers pointed out that there are 18 smaller "charges" around the warhead's diameter in addition to the fragments, which, when melted by the blast, can pierce armor and have a sort of "360-degree" explosive impact.
Shahed-131 drone warhead insight:

This (new ?) warhead for S-131 has EFP charges for penetration as well as a pre-formed fragmentation mantle at both ends

Dual effect:
➡️ Able to penetrate light armored objects, with deep damage.
As well as fragmentation damage to a larger area pic.twitter.com/cohIqp8J5s

— Patarames (@Pataramesh) February 9, 2023
Those components effectively increase the warhead's capacity to rip apart targets, including power plants, distribution grids, transmission lines, and sizable, high-power transformers. Additionally, they significantly complicate repair operations.
Damien Spleeters, one of the investigators who examined the warhead, said, "It's as though they looked at the finished warhead and said, 'How can we make this even more destructive?'"
Spleeters explained that warheads aimed at military equipment like tanks or artillery units might be constructed differently and use a frontal-shaped charge for more specialized targets.
However, the warhead that CAR evaluated had a radial-shaped charge effect, which may cause a more significant impact.
"There had been a lot of speculation that perhaps these explosives were very crude, cheap, and simple," he added. "But looking at the warhead, it is clear that a lot of thought has been put into ensuring that it can inflict as much damage as possible to infrastructure in a large radius."
Shahed-131 drones have a unique EFP warhead in the centre which creates a slug that travels at hypersonic speeds. It also has 18 copper plates around it which explode and create armor-piercing fragments.

Explains why concrete blocks couldn't protect Ukrainian substations pic.twitter.com/KNFzZorJcT

— LogKa (@LogKa11) February 9, 2023
This is reminiscent of a previous London-based think tank RUSI analysis that said that although some analysts classify the Shahed-131 and 136 as "loitering munitions," they have primarily been deployed for point-to-point suicide operations rather than as loitering munitions that look for valuable targets. They have mainly been sent to destroy Ukraine's energy infra.
This has also been observed by the Ukrainian military, which has had to shoot these suicide drones to prevent them from ramming into the electricity grids, plunging the country into darkness amid a frigid winter.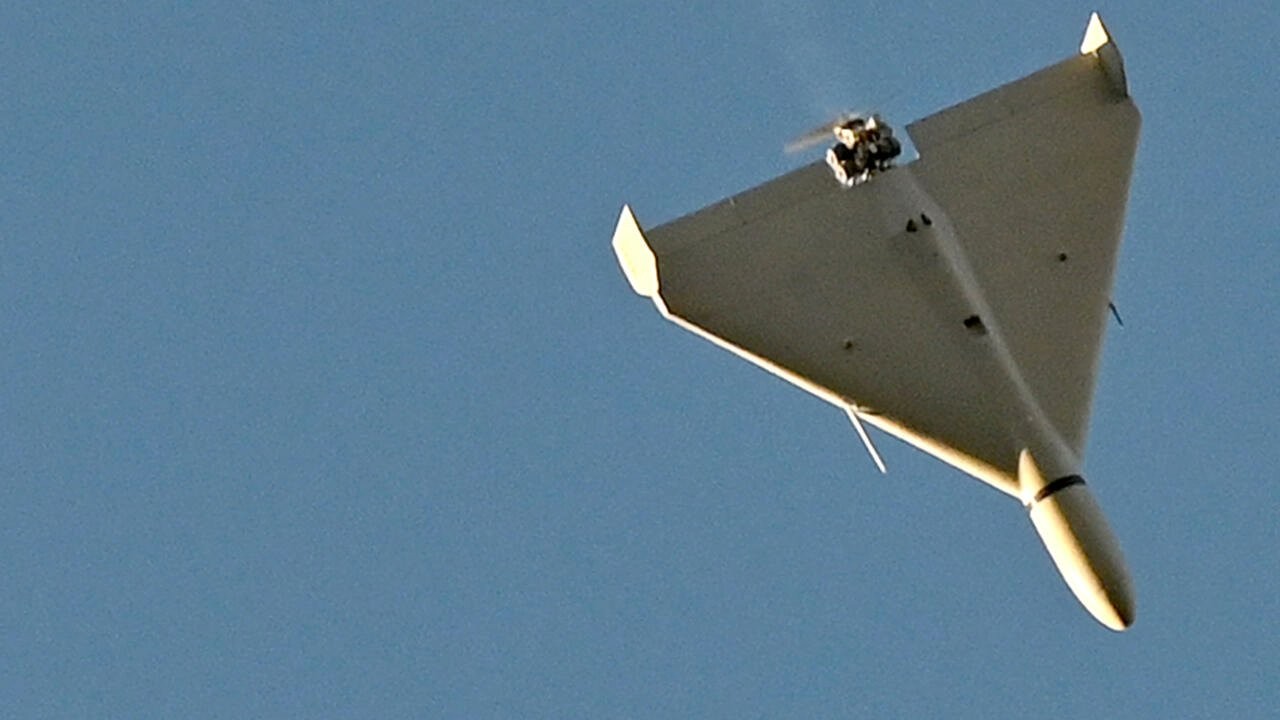 Shaheds Wreaking Havoc On Ukraine
It is the timing of this study that is the most significant. Russia launched a fresh missile and drone strike on February 10, hitting critical infrastructure in Ukraine's second-largest city Kharkiv, and launching multiple strikes on energy infrastructure in Zaporizhzhia.
Further, the analysis comes after reports indicated that Iranian officials had visited a site inside Russia to work out details of a drone factory that will produce 6,000 drones for Russia in the coming years. Tehran later rebuffed these reports, denying such plans, and accused the West of fomenting trouble in Ukraine.
However, if the claims made by the recent investigation are anything to go by, it may be proof that Iran has not only been aiding Russia with much-needed weapons but has also been trying to help the invading country achieve maximum destruction of Ukraine's infrastructure.
The details about the development of Shahed-131 and Shahed-136 drones remain obscure, but experts have noted that the Shahed-136 is the scaled-down version of the Shahed-131, which Iran used to conduct a strike against Saudi Arabia.
According to information available in the public domain, the range of the smaller Shahed-131 was estimated as anywhere between 700 and 1,000 kilometers. Various analysts have evaluated the range of the 136 version as anywhere between 1,000 and 2,000 kilometers.
As slow-moving and loud with propeller engines, these drones are reasonably simple to identify and shoot down, but it took considerable time for Ukraine to work it out. The Ukrainian military has claimed that it has shot down over 70% to 80% of these drones unleashed on it.
The Shahed kamikaze drones have been most helpful in destroying Ukraine's energy infrastructure to cripple the country's war-fighting capability.
Ukraine's state power generator, Ukrenergo, said in October that the drones were destroying the energy infrastructure faster than the state could repair.
Russia has been deploying Shahed-type suicide drones against Ukraine since mid-October. However, it was only in November that Iran first admitted to supplying the lethal drones that explode on impact to Moscow. These drones were sent to Russia before the invasion was launched last February.
In the ongoing conflict, Russia has received more than one shipment of Shahed-136 and Shahed-131 drones from Iran, with the latest delivery reportedly completed in December 2022.
Last month, the Institute for the Study of War discovered that Russian forces are already running low on drones due to their growing reliance on them in their operation against Ukraine's essential infrastructure.
Contact the author at sakshi.tiwari9555 (at) gmail.com