Of late, Russian and Chinese Air Forces have been engaging in dangerous interceptions with Western aircraft, which could result in accidents similar to the mid-air collision between an American P-3 Orion and a Chinese J-8II interceptor over the South China Sea 22 years ago.
Last week, Russia said that one of its fighter jets escorted a German P-3C Orion maritime patrol aircraft over the Baltic Sea after approaching the Russian border.
"The crew of the Russian fighter jet identified the air target as a P-3C Orion patrol aircraft of the German Navy," Russia's defense ministry said on April 12.
This is probably the second instance of a German P-3 Orion being intercepted by a Russian warplane. Before this, in January 2023, a Russian Su-27 fighter jet was scrambled to intercept a German P-3 Orion, also over the Baltic Sea.
As EurAsian Times discussed earlier, tensions between Russia and NATO have been at an all-time high since the onset of the Russian invasion of Ukraine. This is reflected in the European skies with Russian aircraft engaging in dangerous encounters with NATO forces.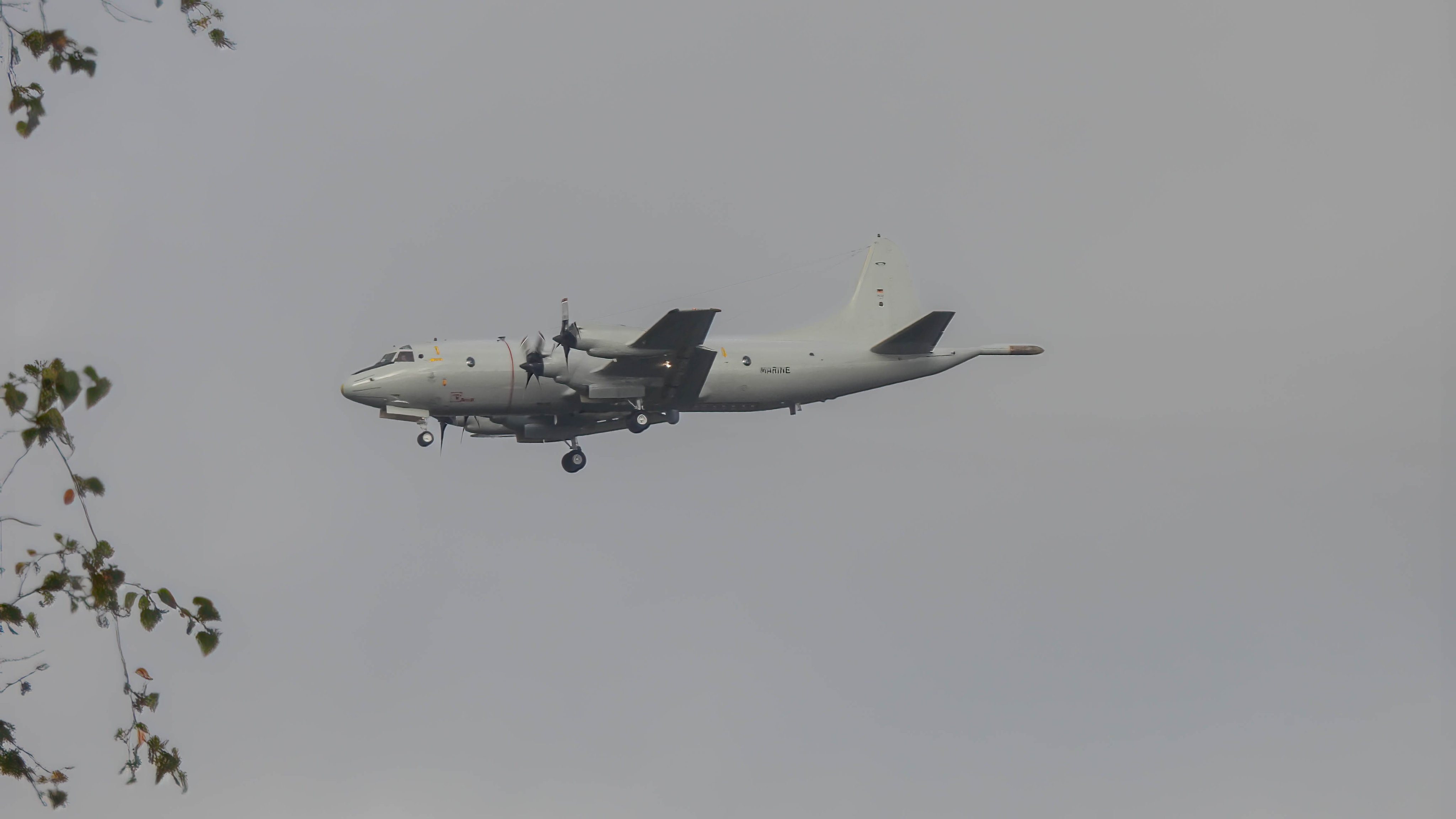 In November, Hungary, which was the lead nation of NATO's Baltic Air Policing (BAP) mission at the time, said that the Russian Aerospace Forces (VKS) operations across the region are trying to make "life harder" for the alliance.
"In terms of behavior… I would say they [VKS] try to make our life harder, but it's not super aggressive," said Maj. Jozsep Papp of the Hungarian Air Force's "Puma" Tactical Fighter Squadron, during a press briefing in November last year.
Likewise, even China has been harassing Western aircraft very often. For instance, Canada accused China's People's Liberation Army Air Force (PLAAF) of conducting numerous 'dangerous interceptions' of a Royal Canadian Air Force (RCAF) CP-140 Aurora flying surveillance sorties from Japan as part of Operation Neon between October and November, last year.
As per reports, these dangerous interceptions would, at times, entail Chinese aircraft flying only 20 to 100 feet (6-30 meters) from the Canadian aircraft, with Canadian pilots being able to make eye contact with the Chinese pilots from that distance and sometimes even see them raising their middle fingers.
According to experts, such close encounters at high speeds could lead to a collision or crash. This was witnessed in April 2001, when an American P-3 Orion and a Chinese J-8II interceptor collided in international air space over the South China Sea.
Hainan Island Incident
On April 1, 2001, a PLA Navy J-8IIM fighter collided with a US Navy EP-3E ARIES II, BuNo 156511, a signals reconnaissance version of the P-3C, which led the J-8IIM to crash and killing its pilot. The EP-3 was forced to make an emergency landing on Hainan.
The Chinese J-8IIM was reportedly piloted by Lt. Cmdr. Wang Wei, believed to be 33 years old, who was a squadron leader in the 8th PLA Naval Air Force Wing's 22nd Regiment, based at Lingshui Airfield on Hainan Island.
"We were obviously being intercepted," said the pilot of the EP-3A, Lt. Shane Osborn. "The [Chinese] aircraft was approaching much closer than normal, about three to five feet off our wing. So, I was just guarding the autopilot, listening to the reports from the back end and from my other pilot, Lt. [Patrick] Honeck, who was in the window watching the aircraft approach."
According to Osborn's account, the J-8IIM made two close approaches first, and in the third one after that, his closure rate was too high, and the aircraft impacted the No. 1 propeller, which led the aircraft to shake violently.
After that, the J-8's nose impacted the EP-3's nose, and the latter's nosecone flew off, and the aircraft rapidly snap-rolled to around 130 degrees in the low bank and became uncontrollable.
When asked by CNN if he had "eyeball-to-eyeball" contact with Wang, Osborn said that he did on the second time Wang's aircraft approached them closely.
"He came out a little bit front and was making gestures, and we could all see him." When asked about what kind of gestures, he responded, "I don't care to comment on that."
However, he later recalled that Wang removed his oxygen mask and waved the Americans away while mouthing some words Osborn could not understand.
The Chinese Version Of The Incident
On the other hand, the Chinese put out a very different version of the incident. Zhao Yu, who was flying another J-8 next to Wang, gave the following account in Liberation Army Daily:
"I saw the head and left wing of the US plane bump into Wang Wei's plane. At the same time, the outside propeller of the US plane's left wing smashed the vertical tail wing of the plane piloted by Wang Wei into pieces."
Zhao claimed to have reminded Wang Wei that his plane's vertical tail had been struck off while advising him to pay attention to remain in flying condition, to which Wang is said to have replied, "Roger."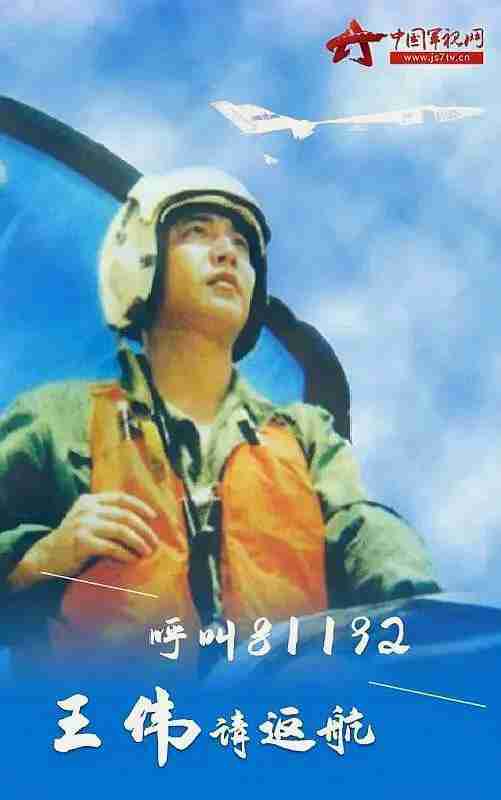 "About 30 seconds later, I found Wang Wei's plane was rolling to the right side and plunging. The plane was out of control. Wang Wei requested to parachute. I replied: 'Permission granted.' Afterward, I lost contact with Wang Wei," Zhao said.
The Chinese government alleged that the EP-3E slowed down, making it difficult for the jets to fly alongside and shake the intercepting aircraft.
The Liberation Army Daily stated that the American aircraft was making sudden movements, saying, "The wild and arrogant planes also often jumped up and down and suddenly turned steep left and right to provoke the pilots of our side again and again with extremely dangerous actions."
The J-8 fighter jet crashed into the sea, and Wang Wei was lost. Zhao Yu said that he flew to within 9,000 feet of the sea and found the wreckage of Wang's aircraft, together with a flight seat stabilizing parachute and a rescue parachute "floating in the air." He then returned to Lingshui at around 9:30.
Chinese people never forget: people visited the tomb of pilot Wang Wei on Sat, China's #TombSweepingDay, and sent him a model of #J20, China's most advance fighter aircraft. Wang died in April 2001 after the jet he drove collided into a US aircraft. pic.twitter.com/mI0Y2inxl1

— Global Times (@globaltimesnews) April 4, 2020
The Chinese government launched a massive search effort involving some 110 aircraft, more than 100 warships, and at least 1,000 other ships, including salvage vessels, fishing boats, and civilian boats took part, along with more than 55,000 people. The operation lasted about ten days and covered more than 52,000 square miles of water.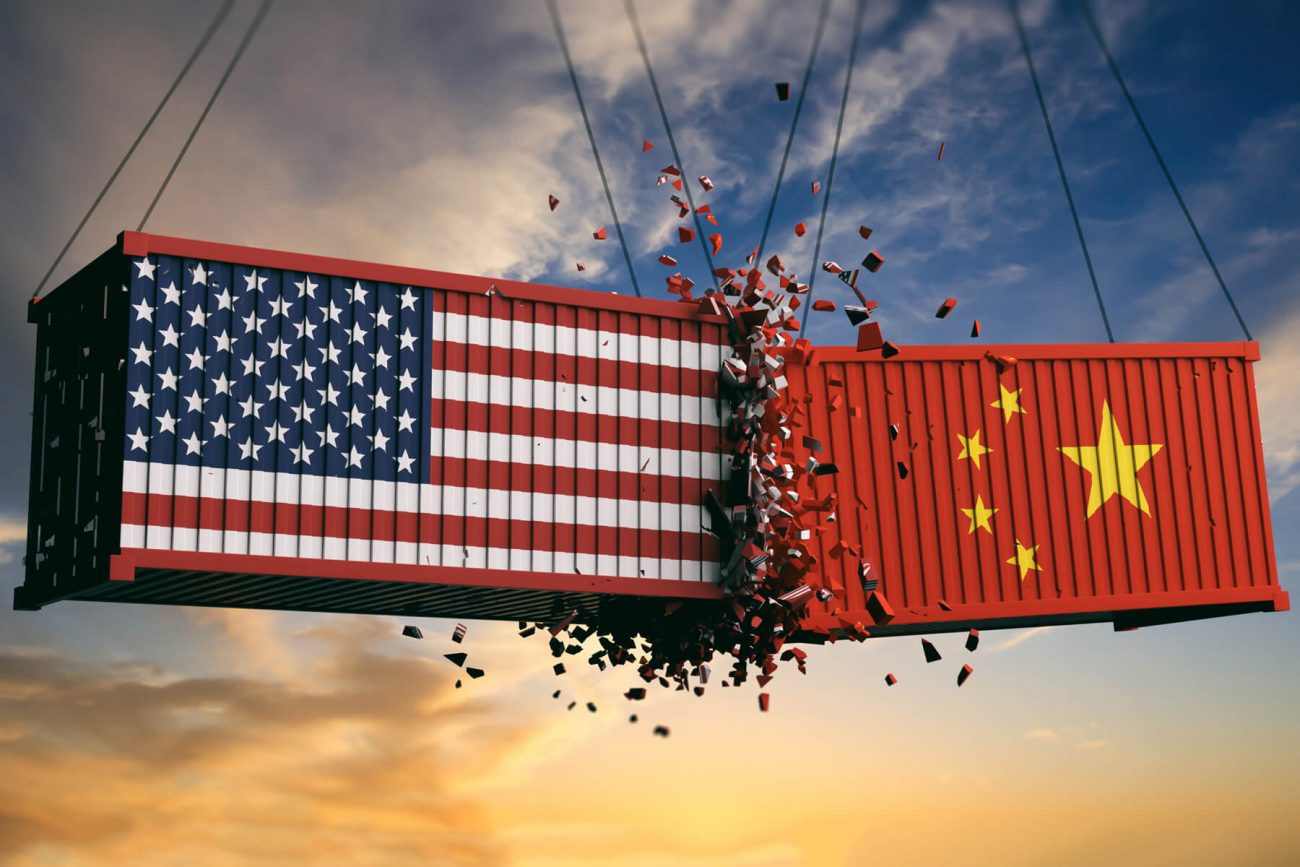 The Americans Reject The Chinese Account 
Osborn, on his part, rejected China's version of the events. "It's not very common for a big, slow-moving aircraft to ram into a high-performance jet fighter," he said. "And we definitely made a sharp left turn. That was called uncontrolled flight-inverted in a dive after he impacted my propeller and nose."
According to Osborn and other Pentagon officials, Wang was preparing to thump the EP-3P but did not get any opportunity because the airplanes collided.
'Thumping' is a hazardous maneuver in which an intercepting aircraft flies directly in front of the intercepted aircraft and then turns aggressively to disturb the air the plane is flying through and disrupt its flight.
However, it is difficult to judge the distance correctly while performing this maneuver, and therefore it could easily result in a collision, structural damage, and/or engine flameout.
"The first thing I thought was, 'This guy just killed us,'" Osborn said while recounting his reaction to the collision, noting that he remembered looking up and "seeing water" close up.
"He was joining up on us and had too high of a closing rate, and instead of going low, he went up," Osborn said. "He could have shot underneath us and never hit anything."
Nevertheless, the EP-3E crew managed to survive this near-fatal collision, but the damage caused to the aircraft forced them to land it at the PLA's Lingshui airfield on Hainan Island, and China detained the 24 crew members onboard for 11 days after that.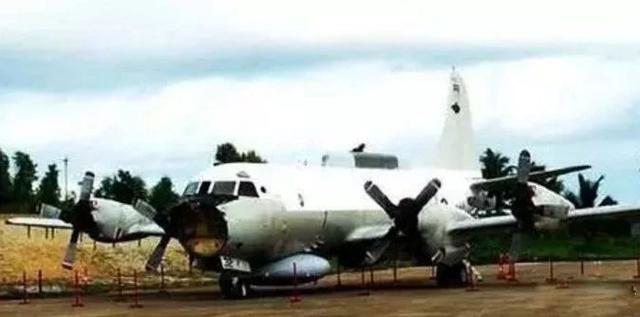 The Chinese foreign ministry and state-controlled media publicly reported the collision between the US and China's military aircraft on April 1, 2001.
The crew was released after the then US Ambassador to China, Joseph W. Preuher, delivered a letter to the Chinese Foreign Minister Tang Jiaxun expressing "sincere regret" over the death of Wang and a "very sorry" that the crippled EP-3E entered Chinese airspace without verbal clearance.
However, the Chinese did not allow the aircraft to be flown from the island, forcing the US to pay for it to be dismantled and shipped, and charged the US government US$34,567.89 for 11 days of food and lodging provided to the 24 crew members of the EP-3E.