The Ukraine crisis appears to be strengthening the cooperation between the US and its partners in the Asia Pacific more than ever, amid fears that China is inching closer toward forcefully reuniting Taiwan with the mainland.
In the recent few months, Japan has decided to double its defense spending and purchase long-range weapons from the US; South Korea has made it clear that stability in the Taiwan Strait is critical for its security; the Philippines has granted the US military new basing rights in the country and is even considering joint patrols of the South China Sea with Australia, Japan, and the US.
According to experts, the abovementioned events would have probably happened without the conflict in Ukraine. However, the war and China's support of Russia have helped exacerbate these developments.
Revision Of Japan's National Defense Strategy
In a massive shift from its post-World War II (WWII) pacifist approach, Japan announced a $320 billion plan for a military build-up, the biggest since WWII, making Tokyo the world's third-biggest military spender after the US and China.
"I have a strong sense of urgency that Ukraine today may be East Asia tomorrow," Japanese Prime Minister Fumio Kishida told a defense conference in Singapore last summer.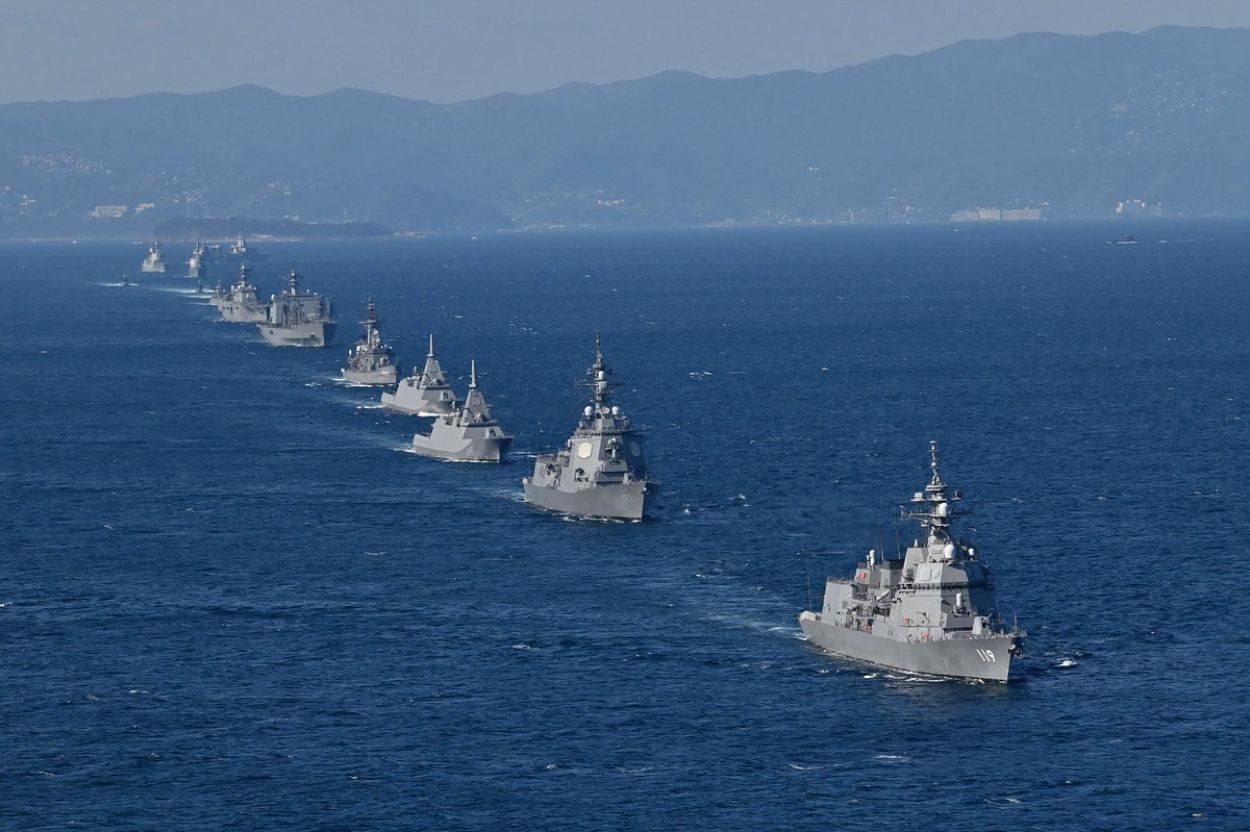 In December 2022, Kishida followed that up by revising Japan's National Defense Strategy, adding plans to acquire counter-strike capabilities, and increasing its military spending to two percent of gross domestic product by 2027. The new strategy also characterized China as an "unprecedented strategic challenge" to Japan's security.
The US hailed the revision and said it reshaped the ability of the US-Japan alliance to promote peace and protect the rules-based order in the Indo-Pacific region and around the world.
Also, last month, Japan's Kishida announced plans to purchase 400 Tomahawk long-range cruise missiles from the US in the fiscal year 2023, starting from April. Japan is expected to buy the latest Tomahawk Block V variant with a range of over 1600 kilometers, which could be fitted with Japan Maritime Self-Defense Force (JMSDF) Aegis-equipped destroyers.
"The Japanese people have certainly taken notice of the situation in Ukraine, and it has made them feel more vulnerable as a nation," John Bradford, a senior fellow at the S. Rajaratnam School of International Studies in Singapore, told CNN.
Also, Japan has plans to introduce two classes of hypersonic standoff systems, namely the Hypersonic Cruise Missile (HCM) and the Hyper Velocity Gliding Projectile (HVGP).
The HCM will be powered by a scramjet engine and based on reports, it will be similar to a typical missile, although one that cruises at a much higher speed and can travel at long ranges.
While the HVGP will have a solid-fuel rocket engine that will propel its warhead payload toward a certain altitude, after which it will separate from the booster and glide toward its target using its altitude to maintain high velocity until impact, it will be guided by the Global Navigation Satellite System (GNSS) and attack the target from above at 90 degrees.
These hypersonic weapons will be armed with two types of warheads, one for seaborne targets and the other for land targets. The former will be an armor-piercing warhead to penetrate an aircraft carrier's deck. The land-attack version will comprise a multiple high-density, explosively formed projectile, or EFP, for area suppression.
At the same time, the Japanese Defense Ministry has also dedicated resources to develop counter-hypersonic capabilities.
As EurAsian Times reported earlier, a substantial portion of its 2023 defense budget will be allocated for developing satellite constellation technology, which processes data through a network of smaller satellites.
This network of satellites is believed to be meant for tracking hypersonic missiles that are otherwise capable of evading missile defense systems like Aegis, used by JSDF.
Stability In Taiwan Strait Vital For South Korea
Leadership in Seoul is also watching Taiwan with a similar lens as the Japanese, as was evident in the remarks made by South Korean Foreign Minister Park Jin last month.
"Peace and stability in the Taiwan Strait are essential for peace and stability on the Korean Peninsula, and it's indispensable for security and prosperity of the region as a whole," Foreign Minister Park Jin told CNN in late February.
Seoul is worried that if the US forces get embroiled in any conflict with China over Taiwan, North Korean leader Kim Jong-un may perceive South Korea as vulnerable.
North Korea conducted its highest number of missile tests in 2022, the most in a single year since Kim Jong-un took power in 2011. Several of these missiles were intercontinental ballistic missiles believed to be capable of reaching the US. Experts suggest Pyongyang might conduct its seventh nuclear test in 2023.
Last year, Seoul announced a plan to hold more than 20 large-scale joint military drills with the US in 2023, including the first large-scale combined live-fire exercise in six years.
The most recent instance of this plan was the joint press conference on March 3 by the US and South Korean militaries in which the two allies announced that they would conduct the large-scale annual military drills called 'Freedom Shield exercise' – a computer-simulated command post training – from March 13-23 to strengthen their defense and response capabilities.
While at the same time, South Korea is also working more closely with Japan on defense matters, including joint naval exercises with the US and Tokyo, like the ballistic missile defense drill held last month in the waters east of the Korean Peninsula.
The three countries conducted a similar ballistic missile defense drill in October last year and an anti-submarine exercise for the first time in about five years the month before.
The US has encouraged Tokyo and Seoul to work more closely on shared threats, including North Korea. However, such cooperation has been sporadic at best in recent years, mainly because of historic disputes relating to Japan's brutal 1910-1945 occupation of Korea.
However, that changed last year amid the increasing saber-rattling and record number of missile launches by North Korea, which prompted air raid alerts and shelter warnings in South Korea and Japan.
Also, South Korea sees increased demand for its indigenously produced weapons, such as tanks, howitzers, and fighter jets. Last month, Korea Aerospace Industries announced that it would sell 18 of its FA-50 light fighter jets to Malaysia.
Philippines Moving Away From China 
Among the operators of Korean-made FA-50 is the Philippines, which is also a customer for Korean-made warships and offshore patrol vessels and, of late, has been in discussions with the US, Australia, and Japan for joint patrols in the South China Sea, where China occupies islands claimed by the Philippines as well.
Also, last month, the Philippines granted the US military increased access to military facilities to accelerate the full implementation of the Enhanced Defense Cooperation Agreement (EDCA) between the two countries reached in 2014 to support combined training, exercises, and interoperability.
As part of that, the US military presence in the archipelago will be expanded to four more locations. While it has not been specified where the new locations would be, the US is said to have been requesting access to bases on the northern island of Luzon, which is the closest part of the Philippines to Taiwan, and the island of Palawan, which faces the disputed Spratly Islands in the South China Sea.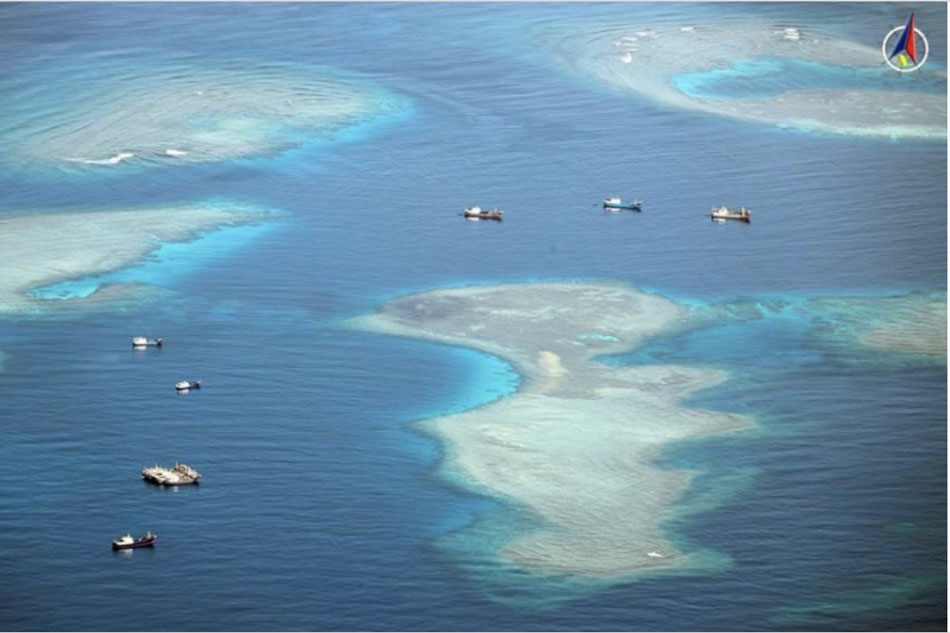 The Philippines' increased cooperation with the US represents a colossal failure of China's foreign and security policy in the South China Sea region.
Under former Philippine President Rodrigo Duterte, relations between Manila and Beijing improved despite the Philippines being among the several countries with a territorial dispute with China in the South China Sea.
However, China never showed any genuine appreciation for that. According to experts, Duterte's successor, Ferdinand Marcos Jr., has been moving closer to Washington and pursuing close cooperation with the US and its allies.
"Beijing's continued bullying, as we saw in the case of the China Coast Guard blinding Philippines Coast Guard sailors with a laser (recently), has only helped to make a case for a stronger alliance" with Washington, said Blake Herzinger, a nonresident fellow and Indo-Pacific defense policy expert at the American Enterprise Institute.