Russian President Vladimir Putin, prior to ordering a full-scale invasion of Ukraine, made a fiery speech, saying that the "special military operation" was aimed at "de-Nazifying" the neighboring country. A video released recently shows what Putin was perhaps insinuating. 
On February 25, Putin urged Ukrainians to rise up against their government, which he said was made up of "neo-Nazis", a charge Kyiv strongly rejected.
The National Guard of Ukraine posted a video on Twitter that purportedly shows Azov fighters greasing bullets with pig fat, a message targeted at battle-hardened Muslim Chechens deployed by Russia to the country.
Azov is a far-right all-volunteer infantry military regiment accused of harboring neo-Nazi and white supremacist ideology, reported Al Jazeera. They first fought with the Ukrainian army against pro-Russian separatists in the country's east in 2014, and have subsequently been integrated into the regular armed forces.
On the other hand, the Chechens are members of the Russian National Guard Squad, notorious for battling insurgencies with severe tactics. The dreaded Chechen fighters came to the limelight during Russia's two devastating wars against them in the 1990s that ultimately led to the establishment of a pro-Moscow regime.
Being an ally of Russia, the Chechen leader, Ramzan Kadyrov sent his troops to Ukraine as reinforcement for  Putin's troops.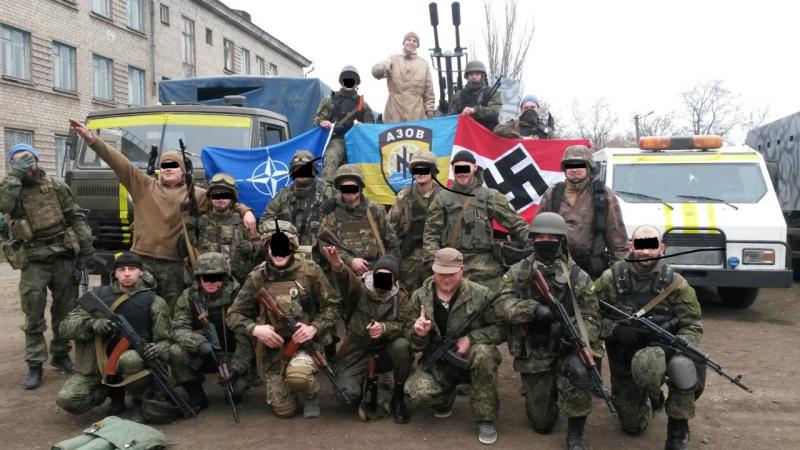 A man who purportedly belongs to the Azov fighters is seen dipping bullets into what appears to be pig grease as he addresses the Chechen fighters in the footage. The EurAsian Times could not independently verify the video.
He says: "Dear Muslim brothers. In our country, you will not go to heaven. You will not be allowed into heaven. Go home, please. Here, you will encounter trouble. Thank you for your attention, goodbye."
Azov fighters of the National Guard greased the bullets with lard against the Kadyrov orcs?

Бійці Азова Нацгвардії змастили кулі салом проти кадировських орків?

Підписуйтесь на наш телеграм канал https://t.co/SBQltMr4bM pic.twitter.com/A1ci7tZL8r

— НГУ (@ng_ukraine) February 27, 2022
The Chenchan military is predominantly Muslim which is the Azov motivation to humiliate them with pig grease, prohibited in Islam. Chechens have been employed by Russia to hunt down terrorists in Syria and to fight in other countries, including Georgia. When conflicts in Donbas erupted in 2014, they were also sent to battle the Pro-Russian separatists there.
Is Russia Battling Neo-Nazis?
Despite their integration into the regular military, Azov fighters are said to have maintained to wear the Wolfsangel insignia worn by several Nazi divisions during World War II.
The Azov Battalion is part of the Ukrainian National Guard's special operations force. The unit is based in Mariupol, on the shore of the Azov Sea.
The Azov Battalion has been branded a neo-Nazi group and "a far-right Ukrainian militia".
Azov battalion fighters have been seen on German television wearing helmets with swastikas and "the 'SS runes' of Hitler's iconic black-uniformed elite corps," and some of the soldiers have been reported to have SS tattoos on other occasions.
The presence of such groups within the Ukrainian military was cited by Russian President Vladimir Putin as a basis for beginning his so-called "special military operation… to de-militarize and de-Nazify Ukraine." In a press conference, the Russian military also claimed that "Nazi Battalions" are a substantial part of the opposition to their offensive.
Kadyrov, the strongman leader of Chechnya and a close Putin supporter, announced on February 26 that Chechen fighters had been sent in Ukraine and urged Ukrainians to overthrow their government.
'Kadyrovtsy' Chechen Special Forces Fighters ambush on fleeing Azov battalion Nazis in Mariupol, dozens of Azov Nazis were killed.#RussiaUkraineCrisis pic.twitter.com/eAbpDSDRM5

— ICOF (@ICOF__) February 27, 2022
However, according to reports emerging out of Ukraine, Putin's decision to send much-feared Chechen to Ukraine may have backfired at first.
The soldiers may have been deployed to assassinate or kidnap key Ukrainian officials, according to observers, but those early attempts were thwarted by Ukraine's military, said Fox News.
Their numbers have been said to range from 7,000 to tens of thousands. According to Reuters, Kadyrov stated that he supports Putin's decision to invade and that his troops "would carry out his commands under any conditions".
Hunters on field..!
Ramzan Kadyrov showed a new video with the Chechen security forces.!
Uncompromising and versatile fighters from the Chechen Republic who cover any obstacles in their path with a swift avalanche..!#RussiaUkraineConflict#StandWithRussia?? pic.twitter.com/2Y6PYZpHSv

— Arslan Azad ?? (@MArslanAazad) February 28, 2022
Thousands of Chechen fighters had earlier gathered in the main plaza of the region's capital Grozny in a demonstration of willingness to fight in Ukraine, according to a brief video released by the state-backed RT on February 25.
According to some unconfirmed reports, Ukrainian forces destroyed 56 Chechen tanks and killed one of their high-ranking commanders en route to Kyiv. While the Chechen leader disputed his commander's death, commentators said it might be a problem for Putin even thus early in the conflict, given the huge fight being waged by Ukrainian military forces against the Russian aggressor.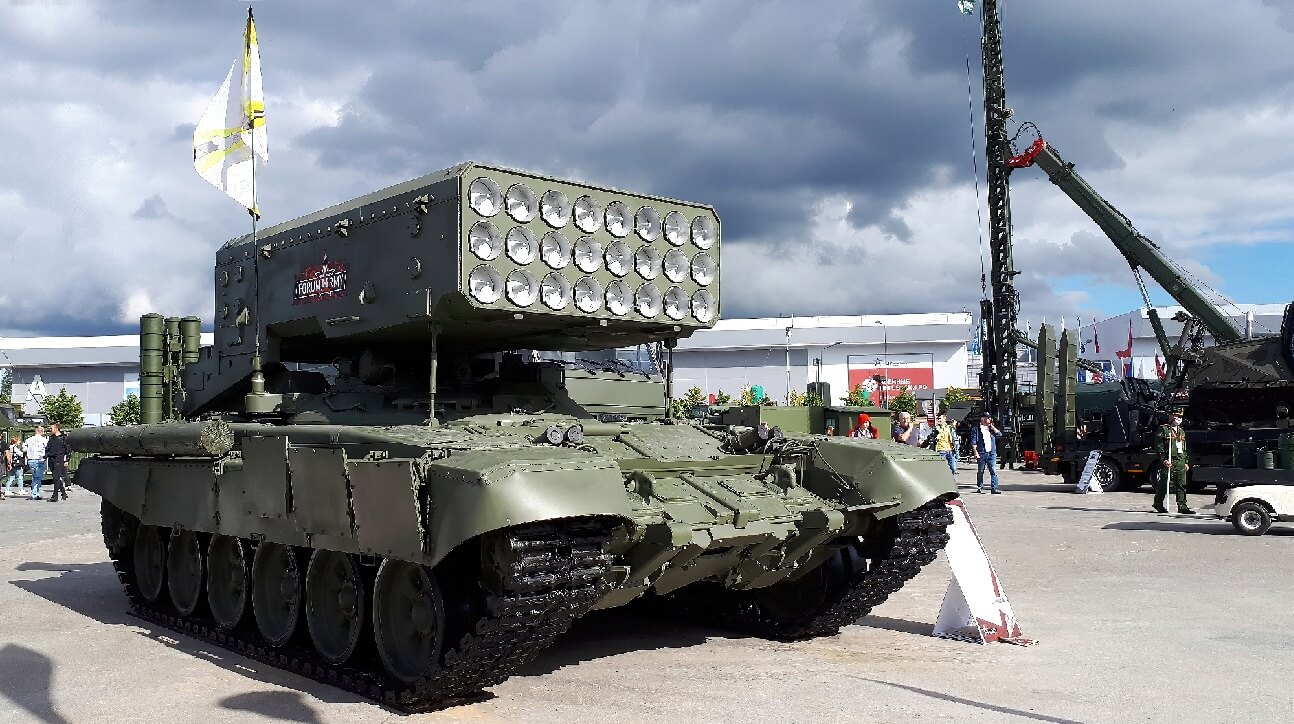 No Breakthrough In Sight
Ever since the invasion was launched, several casualties have been reported on both sides. Ukraine has claimed that about 5,000 Russian soldiers have been killed in combat. Putin's ally Kadyrov also admitted to losses in Russia's surprise invasion of Ukraine, stated The Moscow Times.
Russia's Defense Ministry acknowledged on February 27 for the first time that there were "killed and injured" soldiers among its troops, but did not specify how many.
Satellite images show large unit of Russian troops near #Kyiv. Hundreds of vehicles, around 40 miles NW of the capital. #Ukraine ?️?@maxar https://t.co/ZUmqXaa16Z pic.twitter.com/76uhzZcmZb

— Christoph Koettl (@ckoettl) February 27, 2022
At least 10 people were killed and 35 wounded in rocket attacks on Ukraine's second-largest city Kharkiv killed, Interior Ministry adviser Anton Herashchenko was quoted as saying by Reuters.
According to Al Jazeera, at least 70 Ukrainian soldiers were killed in a Russian artillery attack on a military base in Okhtyrka on February 28. Satellite images reveal that a huge Russian military convoy is inching closer to the capital Kyiv, where a television tower was blown apart allegedly by Russian forces.
The first round of talks between Russia and Ukraine hosted by Belarus did not yield any results, indicating that de-escalation is easier said than done. As of now, it looks like Russia is hellbent on capturing the capital city even as armed civilians and far-right militias are fully prepared to fight the invading troops, alongside the Ukrainian military.