Ukrainian President Volodymyr Zelenskyy said on Friday that it would be "too late" if the delivery of the US main battle tank M1 Abrams was delayed until August.

On Wednesday, US President Joe Biden announced that the United States would send 31 Abrams tanks to Ukraine. However, US officials said that the delivery of the tanks to Ukraine's battlefields and training would take many months, certainly not in time for Ukraine's alleged counteroffensive in spring.

"Overall I am grateful to the world for their support of Ukraine. But if we are talking frankly and honestly with you, the number of tanks and delivery time are of crucial and critical importance, in comparison to the decision that has been made," Zelenskyy said in an interview with UK broadcaster Sky News.

Although Western countries pledged to send new weapons to Ukraine, Kyiv is yet to receive these deliveries, the president said, noting that Ukraine needs to receive new weapons as soon as possible.

"Too late," Zelenskyy said, commenting on the interviewer's remark that the delivery of tanks from the US may take until August.

He specified that the delivery dates of tanks from Europe are still unknown, but the equipment will arrive for sure since the decision has already been made. The Ukrainian president also said that Kyiv needs tanks in large quantities.

"There is no point in some leading country saying: 'We are giving tanks to Ukraine, we are supporting Ukraine … and here are five tanks.' What can we do with these? There aren't enough for our units," Zelenskyy said, emphasizing that Ukraine needs at least 300-500 tanks.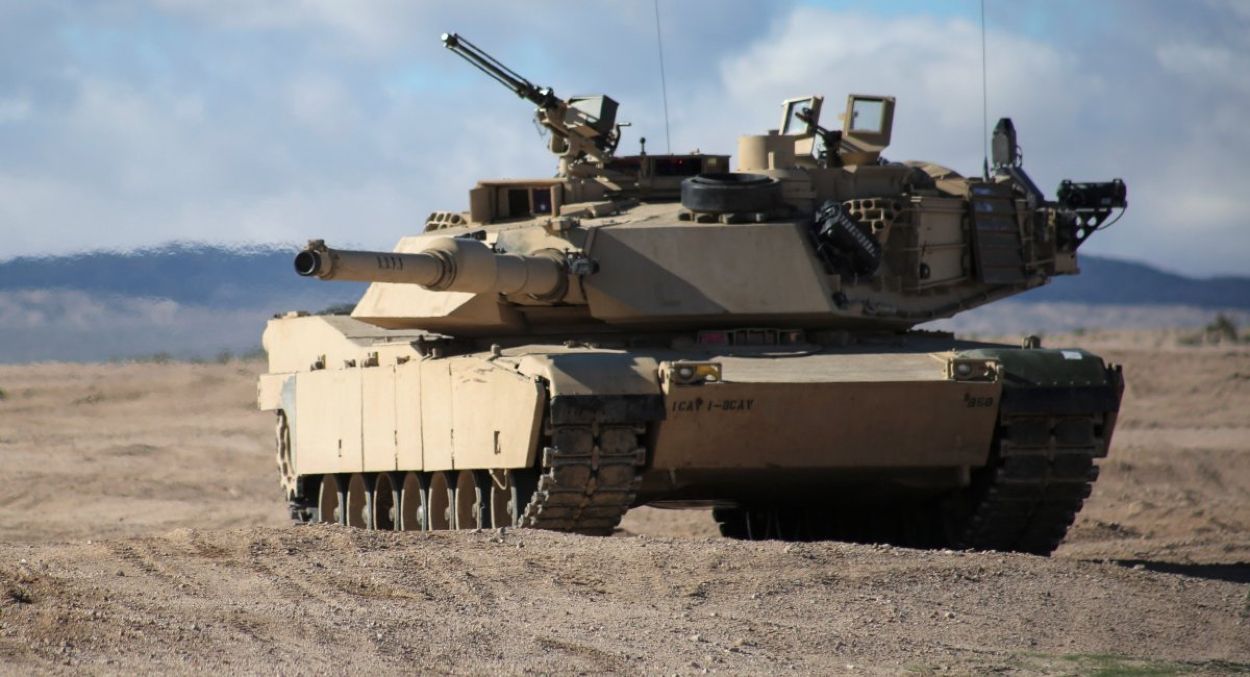 Ukraine's allies this week announced an international coalition to supply Kyiv with more weapons, including battle tanks, armored infantry vehicles, and artillery systems.

In April 2022, Moscow sent a note to NATO member states condemning their military assistance to Kyiv after Russia started its military operation in Ukraine. Russian Foreign Minister Sergey Lavrov warned that any arms shipments on Ukrainian territory would be "legitimate targets" for Russian forces.
Meanwhile,  the delivery of fighter jets to Kyiv is out of the question, German Defense Minister Boris Pistorius said.
"I think that this is out of the question," the minister said in an interview with the Sueddeutsche Zeitung when asked to comment on the desire of the Ukrainian side to receive fighter jets.
Pistorius explained that "fighters are much more complex systems than battle tanks, they have a completely different range and firepower."
"Otherwise, we would have taken such a step, which I would now very much caution against," the defense minister added.
Earlier, the Ukrainian presidential office said that Volodymyr Zelenskyy, after Western countries announced their intention to supply tanks to Ukraine, began to ask for help in the form of aircraft and missiles.
German Chancellor Olaf Scholz, answering questions from Bundestag members on Wednesday, said that Germany would neither supply combat aircraft nor send soldiers to Ukraine "either now or in the future." Also, according to him, a no-fly zone will be introduced over Ukraine "in no case." Scholz stressed that Germany would avoid escalation between Russia and NATO.
Via: Sputnik News Agency