In an interview with Associated Press, Ukrainian president Volodymyr Zelenskyy expressed his displeasure over receiving an inoperable air defense system from a European country. 
The Ukrainian leader revealed that the air defense system repeatedly malfunctioned and "had to be changed again and again." However, he refrained from disclosing the name of the European country that provided the system. 
Furthermore, Zelenskyy acknowledged that Kyiv has not yet been able to deploy the US-made Patriots. The US announced in December 2022 that Ukraine would soon receive the Patriot air defense systems. 
Since January, the United States has been training Ukrainian soldiers on operating the Patriot system effectively. Apart from the United States, Germany and the Netherlands have pledged to provide Ukraine with Patriot systems.
Zelenskyy stated that Ukraine requires at least 20 Patriot batteries to defend against potential missile attacks from Russia. However, he also acknowledged that this may not be sufficient, given that no other country has ever faced "so many ballistic rockets."
The Ukrainian President also reiterated his longstanding appeal for modern fighter jets, stating that Ukraine lacks such advanced aircraft for military operations. 
Despite Poland and Slovakia's decision to provide Ukraine with Soviet-era fighter jets, Western countries are reluctant to offer modern western-made warplanes due to concerns that it could escalate the conflict.
The Ukrainian leader implied that Putin's recent statement about moving tactical nuclear weapons to Belarus, closer to NATO territory, was a deliberate attempt to divert attention from Xi's visit, which did not produce favorable outcomes. 
Zelenskyy cited Britain's decision to provide more depleted uranium ammunition to Ukraine as the reason for this move. He further stated that he does not think Putin is willing to use nuclear weapons despite his recent provocative actions.
The Bloody Battle For Bakhmut
The eastern city of Bakhmut has been the site of an extensive and protracted battle between Ukrainian and Russian forces for the past seven months.
Despite some Western military analysts questioning the strategic value of defending the city and the high number of casualties suffered by Ukraine, Zelenskyy has argued that any loss in the war would provide Russia with an opportunity to gain the upper hand.
He emphasized that if Russia emerged victorious in Bakhmut, Putin would likely attempt to use it as a propaganda tool to demonstrate his superiority to the international community.
Oleksandr Syrsky, the commander of Ukraine's ground forces, had also previously stated that he intended to exploit the fact that Russian troops were "exhausted" near the Bakhmut. 
Zelenskyy warned that if Putin senses any weakness or vulnerability in Ukraine, he will continue to exert pressure and escalate the conflict further.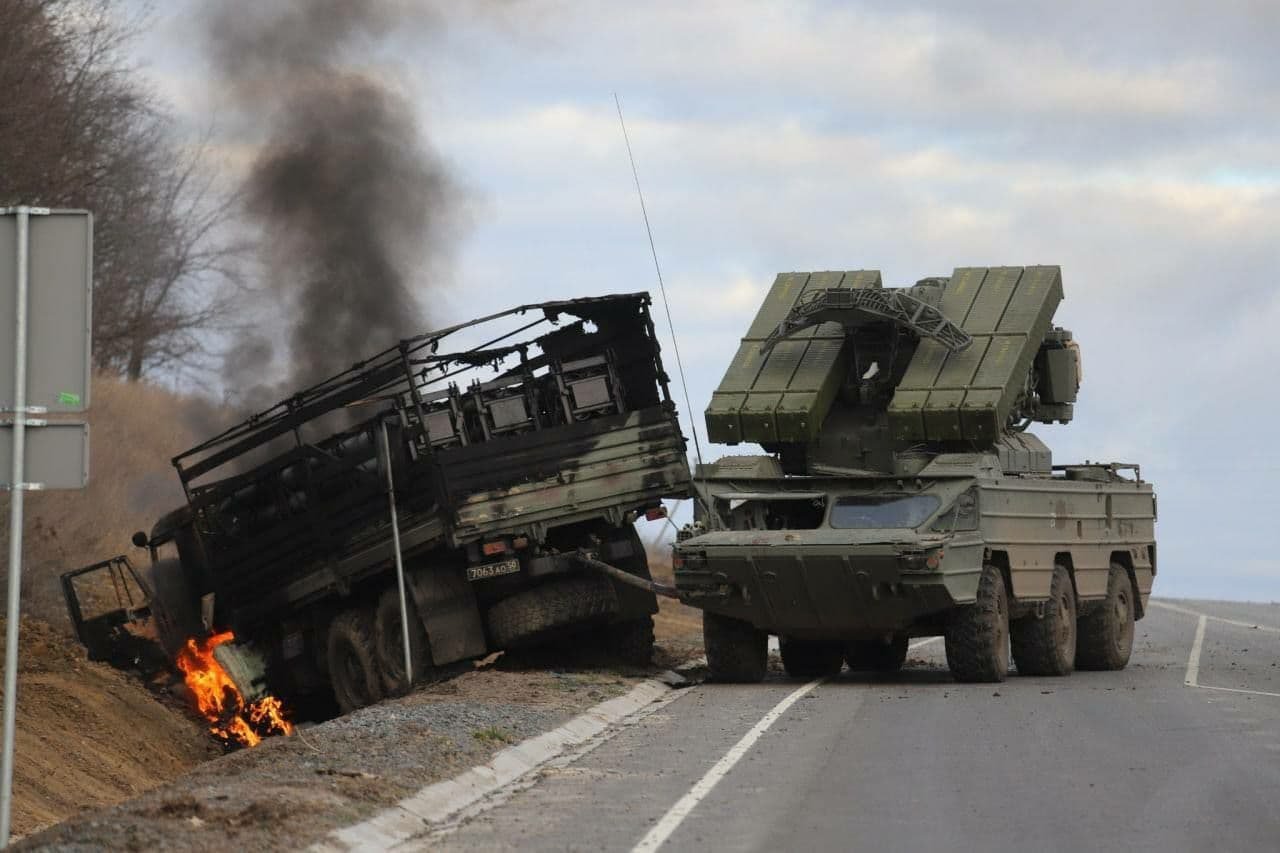 The Ukrainian President emphasized that the pressure to give in to Putin's demands would come from the international community and within Ukraine itself.
Zelenskyy expressed concern that the ongoing conflict and its toll on Ukrainian society would eventually lead to fatigue and a desire for compromise with Russia. 
He stated that the public could pressure him to seek a settlement, even if it means making concessions that Ukraine is unwilling to make. Zelenskyy recently visited troops fighting in the hard-hit city of Bakhmut to boost their morale. 
Meanwhile, on March 29, the leader of Russia's Wagner Group acknowledged that his mercenary force had sustained heavy casualties during the intense fighting for the eastern town of Bakhmut.
Yevgeny Prigozhin, the head of the Wagner Private Military Company, said that the ongoing battle for Bakhmut has not only inflicted significant damage on the Ukrainian army but also has "badly damaged" his mercenary force. 
In addition, he suggested that if Wagner were to win the battle in Bakhmut, it would mark a significant turning point not only in the war but also in modern history. 
According to Russian officials, their forces are engaged in street-by-street fighting inside Bakhmut and are still capturing ground, but they have not yet been able to encircle the city and force the Ukrainian troops to withdraw, as they had hoped to do several weeks ago.  
However, on March 29, British military intelligence reported that the Ukrainians had successfully pushed the Russians back from one of the main supply routes in the city.