In comparison to Russia, the Ukrainian Air Force began the ongoing conflict with a significant disadvantage. Kyiv's inadequate air strength has been blamed on its aging fleet of fighter planes, pilot shortages, and air bases that are highly exposed to missile attacks.
However, one particular disparity has emerged in the sphere of aerial warfare and has greatly influenced the country's tactics for combating enemy fighter jets. That is, Russian fighter jets are equipped with sophisticated "fire-and-forget" missiles.
Ukrainian jets, on the other hand, use semi-active missiles that require constant guidance from the plane's radar. This increased the danger to fighter pilots.
The difference between the missiles is so severe that some officers of the Ukrainian air force have even appealed to their allies to provide western fighter jets equipped with better missiles. 
Ukraine's Soviet-era jets are insufficient to avoid sophisticated Russian missiles, which is why the country's air force recently extended its demand beyond Soviet-era jets they are already familiar with, such as MiG-29s and Su-24s.
On April 26, Col. Yuri Bulavka, a Su-27 pilot, asked for American-made F-15, F-16, or F-18 jets in a video circulated on social media by the country's air force. The point he was making was to assist him and his fellow pilots compete with Russia's latest Su-30 and Su-35 planes. 
?? pilots keep defending the sky from the ?? invaders But they critically need and they are ready to master the modern jets.
(1/2)#StopRussia pic.twitter.com/n8S2Zb25tM

— Ukrainian Air Force (@KpsZSU) April 26, 2022
"After all, these aircraft have powerful airborne radars, technological equipment, and, most importantly, missiles with active homing heads," Bulavka said.
This video was released on the same day (April 26) when more than 40 nations gathered at Germany's Ramstein Air Base to determine what type of weapons to supply Ukraine, including air power assistance.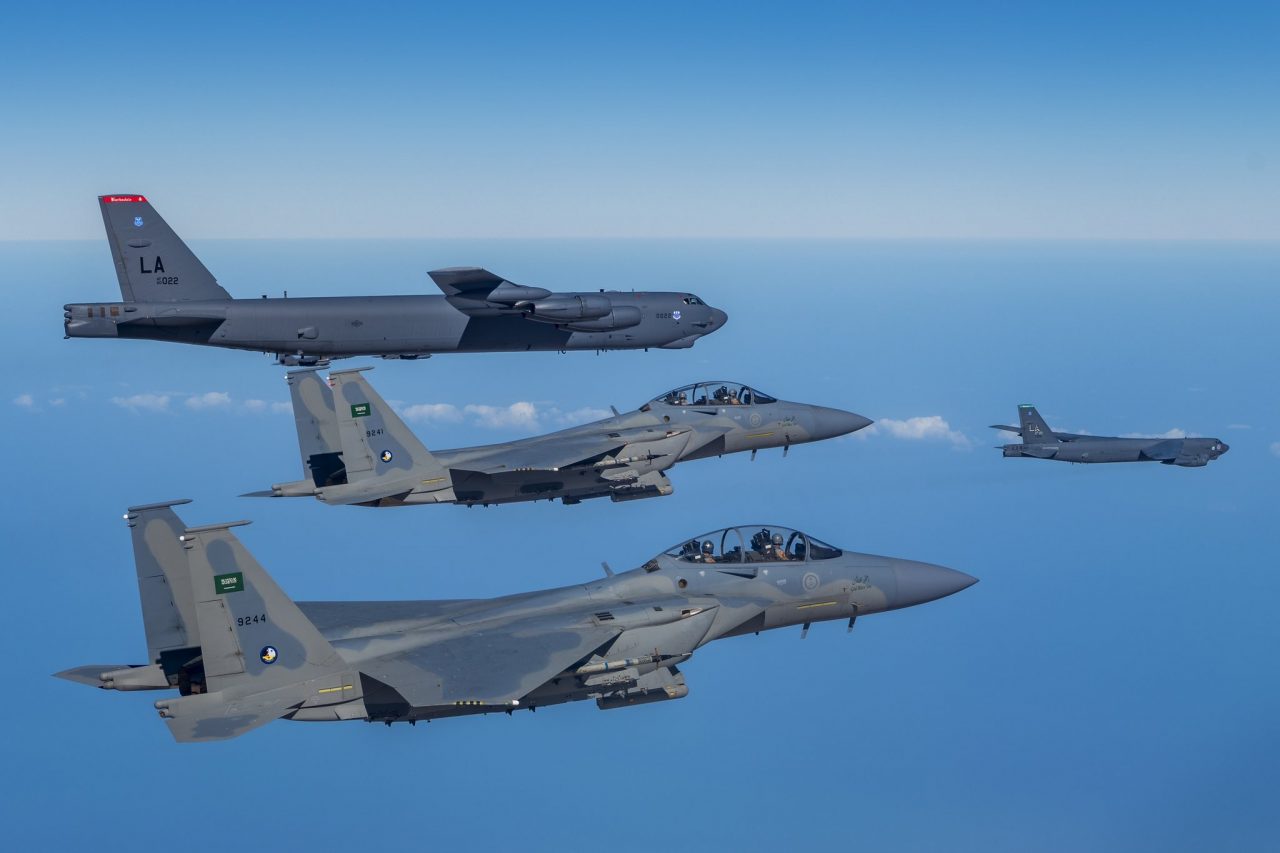 Similarly, a former commander of the Ukrainian Air Force, Serhii Drozdov, wrote in an April 19 opinion piece — "To effectively protect our territory, Ukraine requires at least one squadron of modern fighter jets, such as American-made F-16s or F-15s." 
"According to our estimates, our pilots can learn to fly such jets at an accelerated pace of two to three weeks," he added. However, experts point out that this is an extremely accelerated timeline, which poses numerous problems. The basic course at Luke Air Force Base, Arizona, lasts around nine months and involves academics, simulation training, and flight sorties. 
Before arriving at Luke, cadets must undergo six months of basic flight training in the T-6, seven months in the T-38, and six to eight weeks in the AT-38. This is to study basic fighter fundamentals and advanced fighter maneuvers.
Drozdov stated that the Soviet-made Polish MiGs had undergone some upgrades to match NATO standards, but that their radar and missile technology were still outdated. "Pilots would continue to be sitting ducks in these planes—easy targets for the enemy," he added. 
Russian Missiles – A Challenge For Ukraine? 
At present, friendly countries have only sent new spare parts over new planes equipped with active missiles. As a result of these spare parts, the Ukrainian Air Force has reportedly added approximately 20 more operable aircraft to its fleet. 
According to US Defense Department spokesperson John Kirby, Kyiv's air force possessed more "operable" airplanes on April 19 than Ukraine did only two weeks earlier, thanks to the fixed-up MiGs. The six or so squadrons, flying a dozen Su-27s and 50 or so MiG-29s, appear to be still operational.
Experts pointed out that the Ukrainian fighter jets are performing defensive patrols over the northern and western parts. The fighter jets are evading offensive operations over critical battlefields in the east and south. 
Aside from avoiding the enemy's air-ground defense systems, experts believe that the air-to-air missile imbalance is another reason why Ukrainian pilots of fighter jets do not even attempt flying near Russian forces.
While Russian pilots can launch a missile and then withdraw to safety, Ukrainian pilots fly alongside the missile to direct it to its intended target, putting themselves in grave danger. 
The R-77 is the standard air-to-air missile of the Russian air force. The missile can carry a 400-pound payload and has a range of 60 miles or more.
The R-77 is a technologically advanced active-radar homing missile, which means that the seeker has a miniature radar that sends out radar pulses to identify the target and then uses that information to home in on it.
A pilot can lock an R-77 missile onto a target before firing it. This effectively tells the pilot which targets on the jet's radar screen to go after. Once he clicks the button and fires the missile, his mission is complete. The missile's internal radar scans the sky for its intended target and guides it in the right direction.  
On the other hand, the Ukrainian pilots employ the R-27, which is made in Ukraine at a Soviet-era factory in Kyiv and is the finest munition for old-model MiGs and Sukhois.
The 550-pound R-27 is available in several versions, the most noteworthy of which are the R-27ER and R-27ET. The ET is equipped with an infrared seeker that can reduce the ET's effective range by half. The ER has a semi-active radar seeker that can operate at a range of 60 miles or even more.
However, the missile is equipped with a passive radar receiver, which detects energy emitted by the launcher and reflects off the target. The missile loses the signal if the firing pilot shuts off his radar or even shifts his plane's nose away from the enemy. 
Meanwhile, it appears that the US and its NATO partners have no plans to provide Ukraine with new fighters that are equipped with fire-and-forget missiles.
US Air Forces in Europe commander Gen. Jeffrey L. Harrigian previously said, "You just don't throw somebody an F-16 and wish them good luck, That is not a recipe for success, and we want to set them up for success."