As part of a top-secret program, the United Kingdom has developed and tested several complex drones, including a "3-D printed delta wing suicide drone" that could be deployed by Ukraine in its offensive against Moscow.
Owing to the clandestine nature of this program under which multiple drones were reportedly developed and tested, the specific details about capabilities remain scarce. However, it is expected that surveillance, attack, and suicide drones have been the focus of the program.
As per the information divulged by a UK-based defense company QinetiQ that regularly collaborates with the Defense Ministry on novel technologies, this rapid development program originated in the Future Capability Group, which is a part of the ministry's Defense Equipment and Support (DE&S) branch.
The company gave a two-day presentation to UK officials. The statement from QinetiQ read, "Equipment, systems, and technologies from five different companies were demonstrated to over 30 senior MOD personnel during the two days of the event. These included C2 and sensor payload, VTOL UAS, and a unique 3D printed delta wing 'suicide' drone."
A photo released by QinetiQ shows a small drone with sweeping wings and a fin-like tail and appears to be powered by two micro-turbine engines and may have been 3D printed, according to a preliminary analysis by The War Zone. This drone could be one of the prototypes of the program. EurAsian Times could not independently verify it.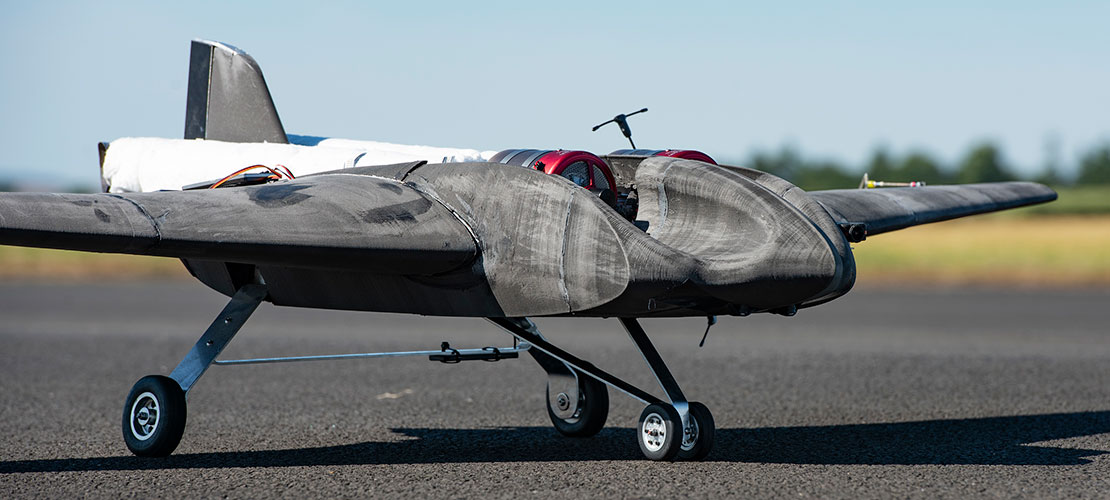 Britain has been allegedly experimenting with 3-D printed drones for quite some time, as this novel technology is gaining prominence worldwide for the speed with which it could be developed and readied for deployment.
Last year, a senior UK military source revealed that the Royal Air Force (RAF) was working on an aerial attack unit using 3D-printed drones that can be equipped with weapons and used to destroy valuable targets.
The RAF has reportedly been concentrating on establishing a fleet of UAVs that can be deployed more quickly after scrapping its previous "Mosquito" drone-making program. The Chief of Air Staff of the UK, Sir Mike Wigston, stated that 3D printing assisted these efforts.
"We are exploring new models of capability, delivery, and accelerated production 'when we need them' rather than 'in case we need them,' from the twin jet 3D-printed Pizookie to commercially available large drones fitted with novel payloads to large quadcopters," Wigston said.
There has been no official confirmation about a 3-D printed suicide drone produced or explicitly tested for Ukraine. However, it comes at a time of an intensified Russian missile and suicide drone assault against Ukraine, as it eyes the fall of Bakhmut in April.
Game Of Drones In Ukraine Continues Unabated
Russia is known to have extensively deployed the Iranian Shahed-136 and Shahed-131 kamikaze drones to strike energy infrastructure in Ukrainian cities. Earlier this month, new reports indicated that Iran has been modifying these drones so the explosive warheads of the drone can inflict maximum damage.
Besides the Shaheds, Russia has deployed its suicide UAVs, including the lethal Lancet loitering munitions deployed to obliterate ground targets inside Ukraine.
However, while not as widely as Russia, Ukraine has also been using suicide drones to take out Russian targets. For instance, the Soviet-era Tu-141 Strinzh was allegedly used by the Ukrainian military after modifying it to conduct a suicide attack on Russian Air bases deep inside the country.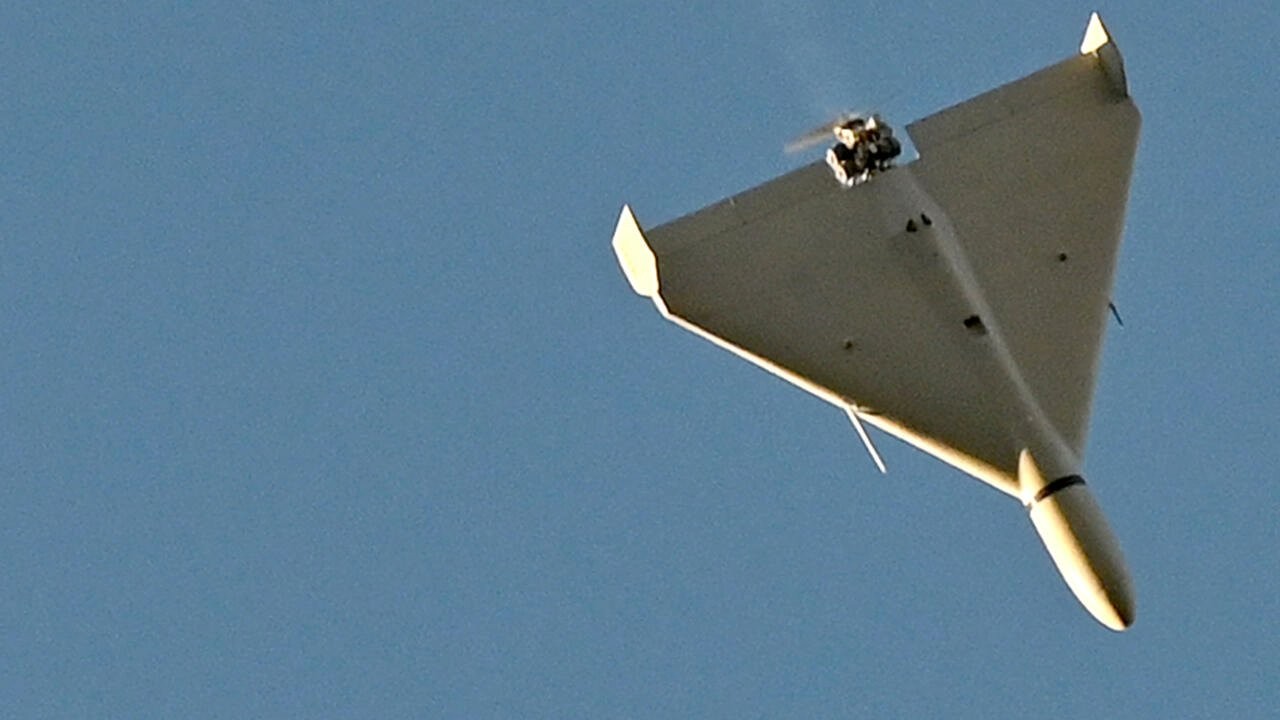 Ukraine has also modified commercial hobby-style drones to strike targets in Crimea and across the border in Russia for "suicide" missions.
In fact, since last year, Ukraine's arms conglomerate Ukroboronprom has maintained that it was developing an attack drone (likely a loitering munition), which will be able to carry out long-range attacks and carry a heavy payload.
In a separate incident, a set of images recently surfaced on social media that showed the RZ60, which appeared to have been modified. Although it cannot be confirmed, there is conjecture that the drone is designed for one-way attack missions.
About the new Ukrainian kamikaze drone. Its origin from the Ukrainian RZ60 drone is very obvious. There coincide the wing, shape of the fuselage and even details like wingtips, bulges at the base of the vertical stabilizer etc. Moreover, there combat drone as option was initialy pic.twitter.com/OkdEZVbeqE

— Yuri Lyamin (@imp_navigator) February 12, 2023
Even the NATO allies have supplied kamikaze or suicide attack drones to the embattled country. The United States has earlier provided Switchblade kamikaze drones to Kyiv and a more classified loitering munition named the 'Phoenix Ghost.'
There were speculations earlier that this UAC was developed specifically for Ukraine. However, the Pentagon explained that the Phoenix Ghost drone had been in development by the US Air Force before the beginning of the Russian invasion. It was ascertained later that this drone system would "nicely suit their needs, particularly in eastern Ukraine."
While the UK is known to have provided Ukraine with a significant number of drones — at least 2,000 as part of its aid effort, there has been little information regarding the specific models given. At least some of the drones that have already been delivered may be of a configuration that was created especially for Ukraine.
The UK is not known to have sent any armed drones yet, but significantly, a delta-wing "suicide" drone has at least been tested to be supplied to Ukraine. If the Ukrainian military chooses to use this UK 3-D printed drone as an attack weapon, they would have another way to kill Russian forces from a greater distance.
Further, Ukraine could become the testing ground for this novel British technology, as it has been for systems like the Phoenix Ghost and hundreds of other military equipment supplied by NATO.
Contact the author at sakshi.tiwari9555 (at) gmail.com