Japan, Italy, and the UK have set an aggressive timeframe for launching their next-generation GCAP fighter jet, primarily to get a jumpstart on a potential rival built by France, Germany, and Spain. 
Meanwhile, there were speculations that Sweden, the country behind SAAB Gripen fighter jets, could be exploring rejoining the Global Combat Air Program (GCAP) program.
On March 15, senior leadership from GCAP's defense industrial base stated it remained "undecided" whether Sweden will be permitted to join Italy, Japan, and the UK in the project.
According to Andrew Howard, Leonardo UK's Director for Future Combat Air/GCAP UK, Sweden is "not seen as an integral part of the partnership at this time."
Sweden had been an observer in the UK's Future Combat Air System (FCAS) program to develop a sixth-gen fighter jet.
In 2019, Sweden signed an MoU with the UK to partner on a joint combat air development and acquisition program, which included the development of new concepts to meet the needs of both nations. Later, Italy also joined the program.
It was reported that Sweden's vision was not in sync with the UK and Italy, but they continued to have an attraction in some elements of the project. Eventually, the FCAS was turned into GCAP, with Japan replacing Sweden as the third partner.
According to an expert talking to EurAsian Times who wished to stay anonymous said that the Europeans have found the 'cash cow' in Japan. Even though there are possibilities that all European fighter jet projects can merge at some point, including Franco-German- Spanish FCAS, doors could almost always be open for Sweden.
Now, Japan, Italy, and the UK are participating in the Global Combat Air Program (GCAP) project to create a sixth-generation stealth fighter aircraft. After combining existing next-generation fighter programs, the program was unveiled on December 9, 2022.
The fighter jet this project wants to develop belongs to the same class as the American Next Generation Air Dominance (NGAD) program and the Franco-German Future Combat Air System (FCAS).
The three countries hope to have a flying demonstrator unveiled and in the skies within five years. However, the entire fighter jet development program is still in the planning stages. 
The division of labor is uncertain, full aircraft development won't begin until 2025, and preparations for sending engineers on the ground have had to be delayed because of visa and other complications.
Nonetheless, the partners are determined to demonstrate that their plan will materialize within just over a decade. A concept model of their fighter plane was on display at a recent defense industry event in Chiba, close to Tokyo. 
John Stocker, business development director for future combat air systems at BAE Systems, said the model proves that the partners can accomplish this together and align their requirements and solutions. 
The project, known as the Global Combat Air Program, includes BAE as one of its prime contractors. Japan's Mitsubishi Heavy Industries (MHI) and Leonardo of Italy are also involved in the program. 
Stocker stated that the business must continue to assure their customers and governments that they are moving forward and can deliver. In addition, he said that a flying demonstrator would be unveiled and fly in five years.
Challenges In Meeting The Aggressive Timeline
The logistics aspect of the project has been one of its significant challenges. The latest report noted that the engineers from Japan, the United Kingdom, and Italy have been visiting one another in preparation for the launch since even before the December 9 announcement.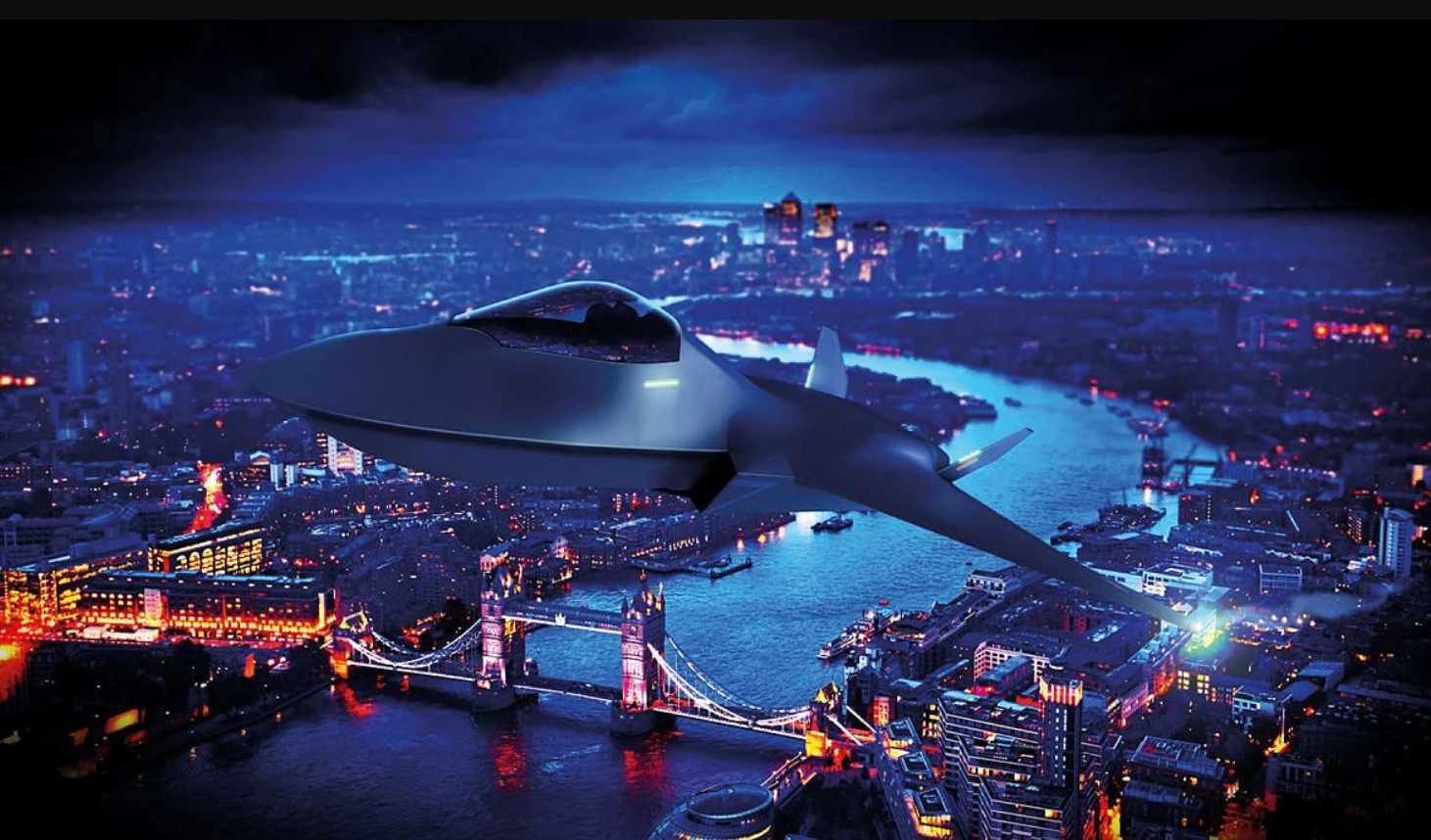 Andrew Howard, director of the Global Combat Air Program at Leonardo UK, said, "At the start of this week, we were in Tokyo for a directors' meeting, and that has been a rotating structure between Rome, Tokyo, and London throughout the last 12 months."
Howard made this statement during DSEI Japan, a biennial defense trade expo held from March 15 to 17.
According to the original plan, the companies were supposed to send engineers to one another at the start of the year. But, difficulties with family and visas have delayed the plan until close to April, the report added. 
According to a Japanese official involved in the project, the country's engineers sought this approach because they felt that discussing in person rather than online or by email would give them a better chance of being understood. 
Since Japan's defense industry has primarily focused on serving the Japanese Defense Ministry for decades, this will probably need a significant cultural adjustment for the Japanese contingent. Nonetheless, leaders of the Japanese industrial sector acknowledge the need for change. 
An MHI official highlighted that no nation besides the US could complete a major defense project on its own today. "Being able to work as part of a global consortium is a must," the official added. 
Effective teamwork will be essential to complete the project on an aggressive schedule. Stocker noted that the group plans to put the aircraft into service in 2035, which is half the usual period for this kind of program. 
In addition to cutting-edge technology, automation, and digitization will be essential for keeping GCAP on schedule and within budget. Instead of manufacturing, testing, and modifying an aircraft, it is far quicker and more efficient to test aircraft designs digitally in virtual situations, Stocker stated. 
BAE uses these techniques to develop the Eurofighter Typhoon, which entered service in 2003. All in all, this is a crucial enabler for BAE Systems to meet that ambitious timetable.
In addition to Lockheed Martin's F35, Leonardo's Andrew Howard listed a fighter jet built by France, Germany, and Spain that is thought to have comparable capabilities but a lengthier development cycle than GCAP's offering.