The UK and Japan have agreed to cooperate on a world-leading fighter jet sensor that could enable armed forces to better detect future threats from air, land and sea, the UK Ministry of Defense said on Tuesday.
We are proud to work ever closer with our partners in Japan to ensure both our Armed Forces remain at the forefront of military innovation," UK Minister for Defense Procurement Jeremy Quin was quoted as saying. 
This crucial relationship will see us acquire truly advanced technology to protect our nations for decades to come whilst creating significant investment and highly-skilled jobs in the UK and Japan.
Designing, building and evaluating the JAGUAR system will take around five years, involving input from Leonardo UK and Japanese industry. Two demonstrators will be built within the project, one in each country, with the work and learning shared to maximize national expertise.
Chair and CEO Leonardo UK, Norman Bone said: As the UK's combat air electronics champion and a founding member of Tempest, we're keen to work with our international allies where their industry has similarly advanced capabilities, bringing together the best of both partners.
Japan has a strong and growing combat air industry which is a natural fit for Leonardo. Under JAGUAR, our highly-skilled scientists and engineers based across the UK will work with their Japanese counterparts to advance technology that will benefit both of our nation's future combat air endeavors.
According to the statement, the joint project with Japan is part of the UK's Combat Air Strategy, backed by £2 billion ($2.7 billion) of funding during the next four years.
UK-Japan Defense Partnership
As previously reported by EurAsian Times, Japan could be the next partner in the UK-Swedish-Italian FCAS program, which is being built by BAE, Saab, and Leonardo. By 2035, the UK-led Tempest program hopes to have a core fighter and a range of additional technology on the ground.
"We've engaged in negotiation, conversations, and some experimental projects," Air Commodore Johnny Moreton, the UK's program director, was reported as saying. At the moment, nothing is overly complicated. We're currently working on a collaborative engine viability study with Japan, that's quite exciting.
Additionally, the United Kingdom and Japan are also working together to build an advanced version of a long-range air-to-air missile. In addition, Rolls-Royce has proposed that the F-X and Tempest programs, which are on fairly parallel timelines, can collaborate on the development of a single-engine type.
The UK and Japanese governments previously mentioned an ambitious prospective cooperative project 'Jaguar' on February 2nd, which Tokyo had briefly discussed in Japanese text in 2018. It's a universal radio-frequency (RF) system, according to the official description.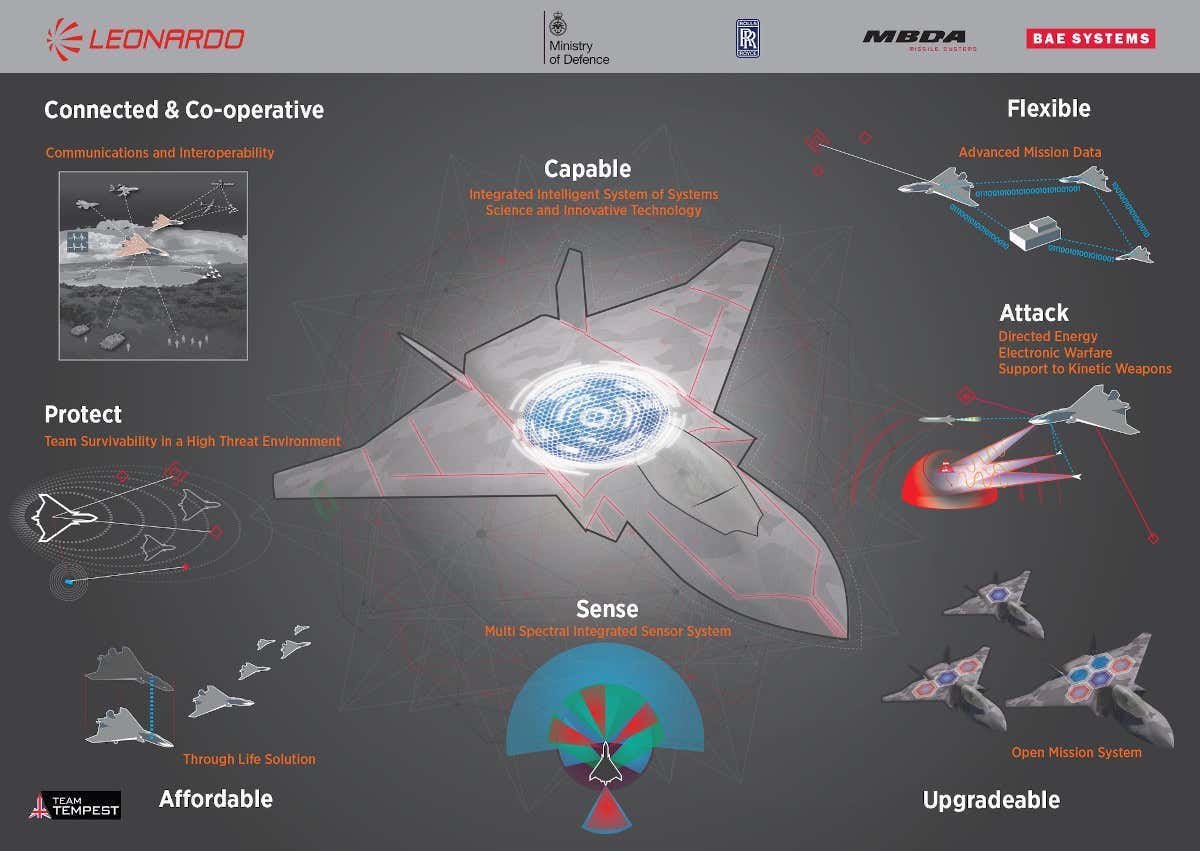 It's most likely for the Japanese F-X and the UK-led Tempest fighter programs. Furthermore, Japan and the UK announced in September that they were collaborating on strong radar technology.
Despite the fact that Rolls-Royce is one of the world's major aero-engine manufacturers, the company could also learn something from Japan's program.
Japan has been focusing on discovering materials that can withstand extremely high temperatures, which would enhance efficiency, as well as squeezing down the diameter of a fighter engine to reduce drag, in preparation for the F-X program.