The UK has supplied laser-guided Brimstone 2 missiles to Ukraine, The Telegraph reported. The missile can travel at double the previous model's range.
The UK first supplied Brimstone missiles to Ukraine about six months ago. Ukrainian troops have modified trucks to serve as mobile launch platforms for the missiles that are usually launched from the air.
The Brimstone's first version entered Royal Air Force (RAF) service in 2005. In 2008, it was upgraded to be guided by laser. The next model, Brimstone 2, entered service in 2016.
The UK Ministry of Defense recently said the country would shortly provide Ukraine with some 1,000 additional surface-to-air missiles.
The Brimstone missile, developed by MBDA Systems, is available in air-launched, ground-launched, and ship-launched versions. It can be used as an anti-ship weapon or for attacking ground targets, or perhaps even both.
Regardless of the use, each Brimstone is 1.8 meters in length, weighs 50 kg, and has a diameter of 1.8 meters.
It is guided by dual active millimetric-wave radar and semi-active laser, meaning it can be used in adverse weather conditions and at night. There is also an inertial navigation system autopilot to get it to the general target area at extended ranges before it begins searching out its target autonomously. The warhead is a tandem-shaped charge with different delay and proximity fusing modes.
The air-launched version is said to be capable of hitting targets at between 7 and 25 km, and while the maximum range of the surface-launched version is unclear, it can be assumed to be lower than the air-launched version without the benefit of an aircraft's speed and altitude.
Russia launched a military operation in Ukraine on February 24 in what Moscow says was a response to calls by the Donetsk and Lugansk People's Republics for protection from Ukrainian troops.
The Russian Defense Ministry said the operation, which targets Ukrainian military infrastructure, aims to "demilitarize and denazify" Ukraine and to completely liberate Donbas.
Russian President Vladimir Putin said the operation aims to "protect people subjected to genocide by the Kyiv regime for eight years." Western nations have imposed numerous sanctions on Russia and have been supplying weapons to Ukraine.
Meanwhile, Warsaw expects information from Berlin on the delivery of Germany's Patriot missile defense systems to Poland, Polish Defense Minister Mariusz Blaszczak said on Monday.
"German Defense Minister [Christine Lambrecht] confirmed readiness to deploy Patriot launchers on the border with Ukraine. It remains to determine the version of the system, how quickly they will get to us and how long they will stay here," Blaszczak tweeted.
The Polish defense minister expressed the hope that Germany would provide details promptly.
Earlier in the day, Lambrecht told the German daily Rheinische Post that Berlin had offered to deliver the Patriot missile defense systems to Poland, while Blaszczak said that Warsaw would propose to Berlin the missile defense systems be deployed on the Polish-Ukrainian border.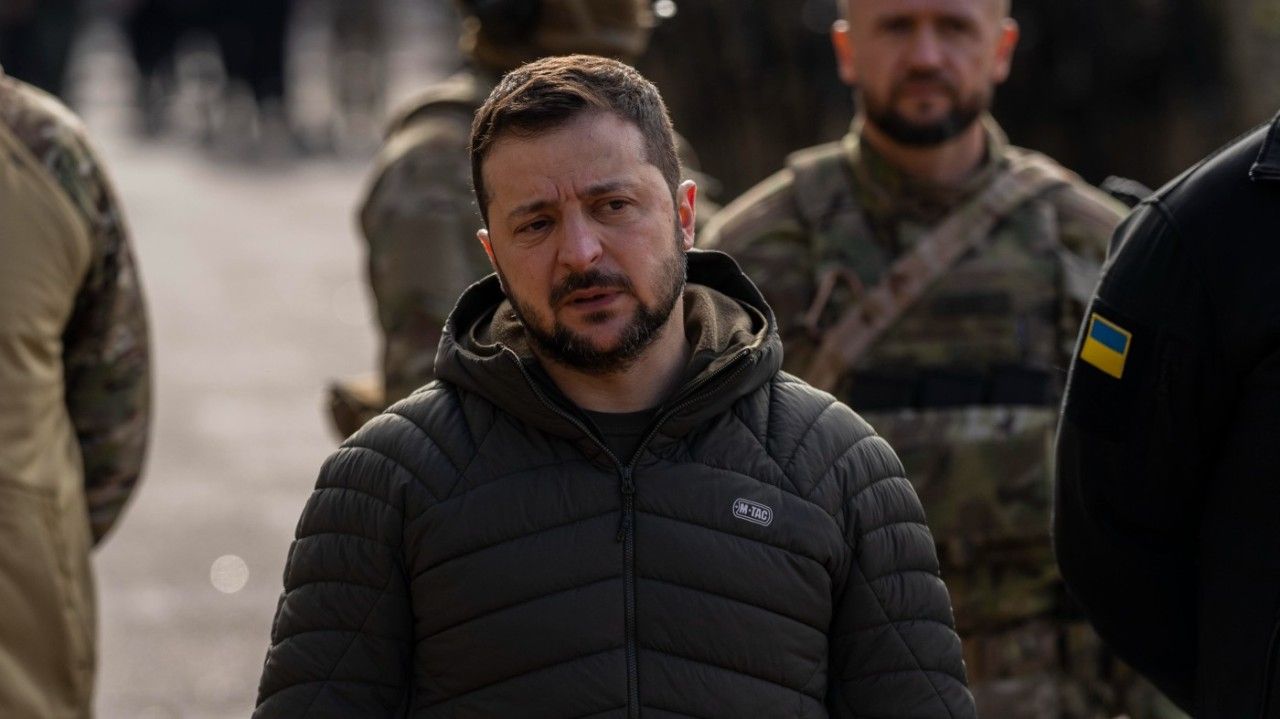 Later on Monday, the German defense minister confirmed that the two countries had agreed to deploy air defense systems in Poland and conduct joint operations securing Polish airspace.
"Poland is our friend, ally and as Ukraine's neighbor particularly exposed, Together with my Polish colleague Mariusz Blaszczak, we have agreed to send Patriot air defense systems to Poland and to assist in securing Polish airspace with Eurofighters," Lambrecht said in a statement released by the German defense ministry on Twitter, adding that details of the agreement were being worked out by relevant experts.
On November 15, two missiles fell on Polish territory on the border with Ukraine, killing two people. Initially, Warsaw said that the missiles were Russian-made but later added that there was a high probability that they were shot by Ukrainian air defense forces working to intercept incoming Russian missiles.
The Russian Defense Ministry said no strikes had been carried out on targets near the Ukrainian-Polish border.
Via: Sputnik News  Agency