The recent attacks on the UAE by Houthi rebels seem to have triggered a paradigm shift in the region's geopolitics. There are reports that the UAE had "quietly and unofficially asked Israel about acquiring missile defense systems to help protect it from Houthi missile attacks".
The report suggested that Abu Dhabi might use Israeli weapons as a stopgap measure until it receives a South Korean surface-to-air missile system in 2024. Breaking Defense, citing an Israeli source, claimed, there is an option of using one of the three operating systems, as a temporary measure — the Rafael Spyder, the Barak 8 or Barak ER.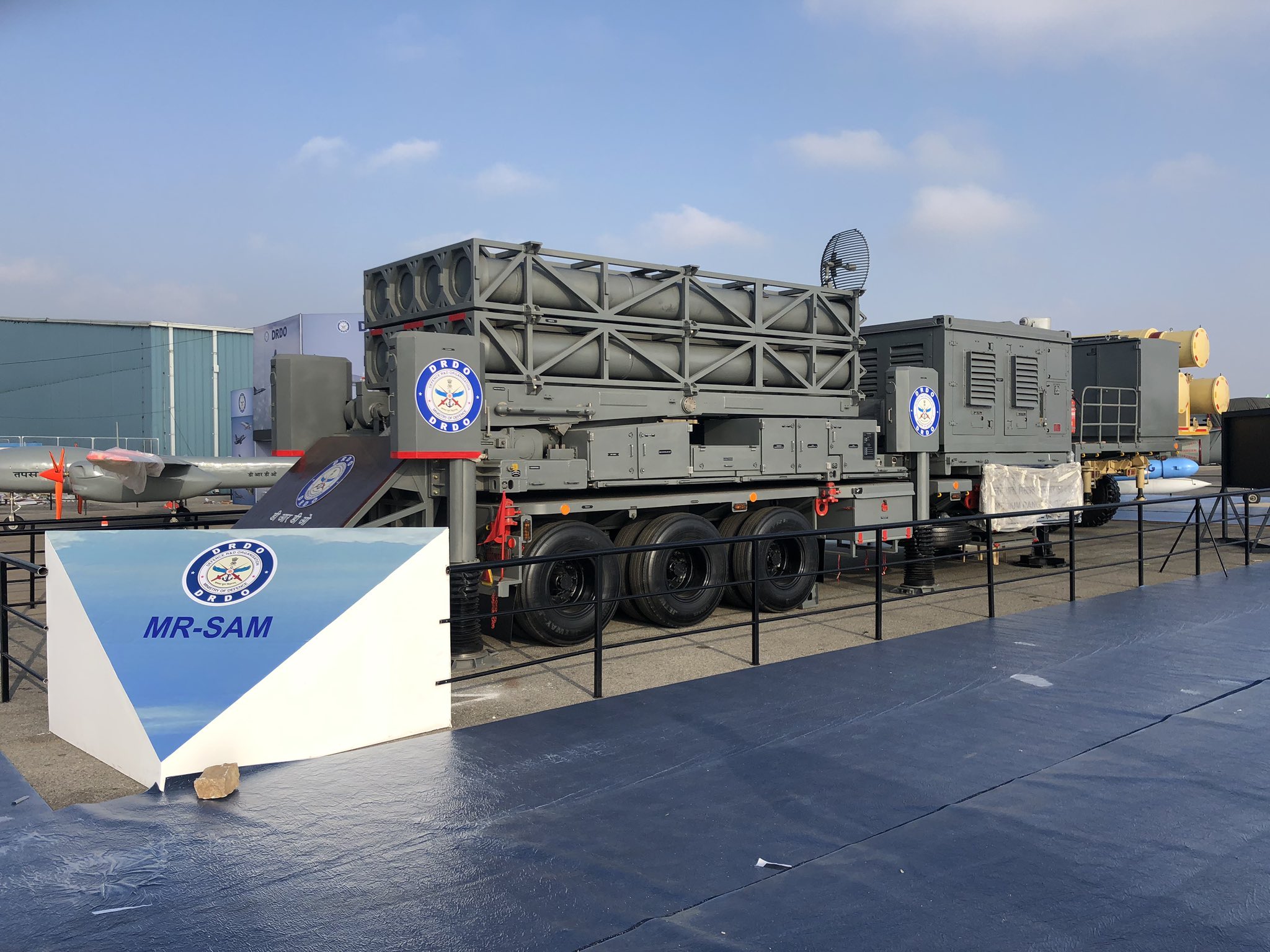 The possibility of using Israeli weapons reportedly came up during talks between the two sides, when UAE officials inquired about Israel's willingness to supply the systems.
The Barak-8, which was developed jointly by Israel's Ministry of Defense and India's Defence Research and Development Organisation (DRDO), is currently in use by their respective militaries.
The Barak-8 can intercept aircraft, low-flying anti-ship and cruise missiles, and stealthy targets with a range of roughly 70 kilometers. It is available in both sea-launched and land-based variants.
The Barak ER (extended range) is an enhanced version of the Barak-8 with an extra rocket booster. The total range of this missile system is 150km. The Barak ER is capable of intercepting tactical ballistic missiles with ranges of less than 500 kilometers, in addition to cruise missiles and aircraft.
The SPYDER is a weapon platform that incorporates two Israeli-developed missiles, the Python-5 and Derby. The Derby is a medium-range radar-guided missile, whereas the Python-5 is a short-range heat-seeking missile.
The Indian Air Force already has the SPYDER system, that can shoot down a variety of threats including planes, cruise missiles, unmanned aerial vehicles, and even bombs launched from aircraft.
Ongoing Conflict 
On January 24, the UAE tracked and eliminated two ballistic missiles fired by Houthi rebels, less than a week after the latter launched a deadly drone strike on Abu Dhabi. The Houthi rebels, backed by Iran, currently control Sanaa, Yemen's capital. 
The UAE government later vowed to punish those accountable for the attack. The Saudi-led coalition, which has been involved in the Yemen conflict since 2015, launched attacks on Houthi militant camps and structures in Sanaa on January 25. The coalition said it had destroyed a "ballistic missile launch platform in the Al Jawf region" in northern Yemen. 
Since 2015, the UAE has been a member of the coalition fighting the Houthis. Despite reducing its forces in the coalition in 2019, it continues to train and fund anti-Houthi forces. 
Iran's involvement is still uncertain in recent attacks. The major question is whether the Houthis' supporters in Tehran directed the strike or if the rebel group conducted these strikes on its own.
Iran and Gulf Arab states backed opposite sides in a range of international conflicts, particularly Yemen, Syria, and Lebanon. Saudi Arabia has repeatedly accused Iran of assaulting its oil infrastructure and supplying missiles to Yemen's Houthi rebels. 
UAE-South Korea Missile Deal
The EurAsian Times previously reported that Moon Jae-in, the president of South Korea, and Mohammed bin Rashid Al Maktoum, the prime minister of the United Arab Emirates, met in Dubai earlier this month and sealed what was termed as the biggest arms export contract by Seoul to date.
In a press release, South Korea's Defense Acquisition Program Administration (DAPA) revealed that "the UAE is the first foreign nation to operate the Cheongung II." It went on to say that the agreement was the result of the two countries' "bilateral defense cooperation based on mutual trust."
Besides the missile acquisition deal, the two governments signed a memorandum of understanding (MoU) to work on defense technologies, including the co-development of weapons systems, according to DAPA. 
The Cheongung system was developed in Russia by OKB Almaz for the Agency for Defense Development (ADD) in collaboration with Samsung Thales Corporation, LIG Nex1, and Doosan DST. South Korea started producing this system locally, making it an indigenous product.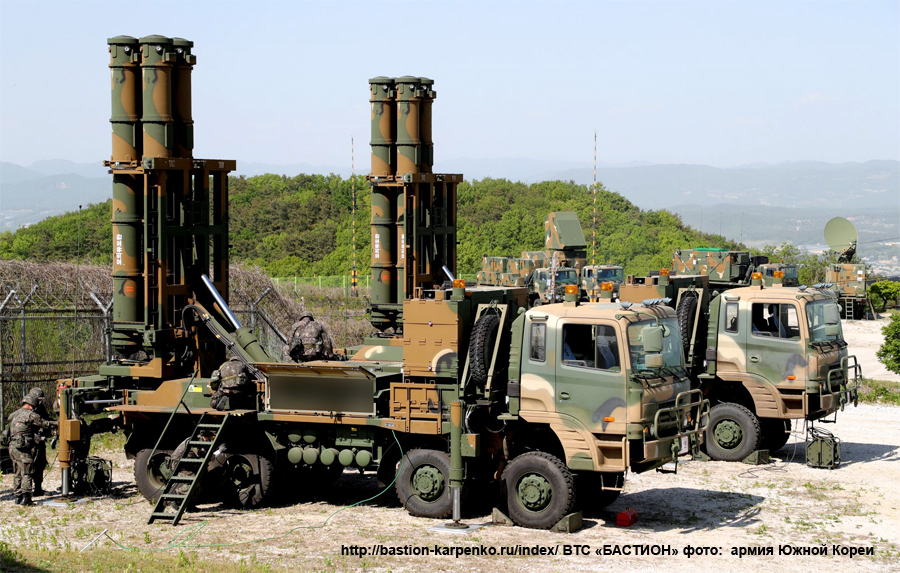 The Cheongung is built on the 9M96 missile technology that is used in the S-350E and S-400 air defense systems. A multipurpose radar, a fire control system, and a launch system, as well as a group of eight missiles, are included in each missile system. Six 8-cell transporter-mounted launchers (TEL) and a PESA X-band multipurpose phased-array 3D radar make up the entire battery.
Cheongung can intercept targets from a range of almost 40 kilometers and up to a height of around 15 kilometers. With its multiple radar system, it can strike many targets at the same time.
The missile, which has a top speed of Mach 4.5, can instantly change its flight direction and make deceptive maneuvers to evade interception. Furthermore, each missile is equipped with mechanisms that protect it against electromagnetic jamming.
Cheongung's launch mechanism is vertically oriented, and the rocket is directed by radar after it has been launched. The radar system can monitor and identify aircraft based on the "friend or foe" principle.
Israel's Iron Dome Vs Korean Cheongung II
Following the failure of talks with Israel's Ministry of Defense to purchase Iron Dome, the UAE reportedly decided to acquire a South Korean missile defense system.
The Iron Dome deal between Israel and the UAE was supposed to be the two governments' flagship deal. The talks started shortly after the 2020 Abraham Accords but did not succeed due to alleged red tape and faulty conduct on the part of the Israeli defense ministry. 
The Iron dome system is combat-proven. With a success rate of over 90%, the system has intercepted over 2,500 incoming targets, whereas the Cheongung II missile system has only demonstrated its effectiveness in the regular drills. 
Both Iron Dome and Cheongung II missile systems are short-range air defense systems. However, the former has a far longer range than Cheongung II. Iron Dome can counter threats with ranges of up to 70km, while the Cheongung II has a range of only 40km. 
An Iron Dome battery comprises 3-4 launchers, a battle management system, and a fire control radar. Each launcher can hold up to 20 missiles. Cheongung II, however, has a multipurpose radar, a fire control system, a launch system, and a group of only eight missiles.
Iron Dome is regarded as one of the world's most potent air defense systems. South Korea, which is rapidly becoming a major arms exporter, will gain a significant competitive edge by selling its Cheongung II air defense system to other countries.