The Qatar Emiri Air Force's (QEAF's) first Eurofighter Typhoon has begun test flights in Britain ahead of its delivery to Qatar, planned for later this year.
The Typhoon Fighter Jet in Qatari in-service colors similar to those seen on the QEAF's F-15QA and Rafale fighters was photographed at BAE Systems' Warton facility in northwest England on May 9.
The single-seat fighter jet with serial number QA404, and the temporary UK serial number ZR505, made an hour-long sortie from the factory airfield using the call sign TARNISH 10. The jet had made its maiden flight in primer paint last November.
The acquisition is part of QEAF's expansion and modernization effort, which began in 2010. Qatar decided to split its aircraft purchases into three ways to procure Dassault Rafale, Boeing F-15 Advanced Eagle, and Eurofighter Typhoon.
The first order was placed for Rafale in March 2016, followed by an order for F-15QAs in June 2017, after which Qatar signed a Letter of Intent (LOI) to purchase Typhoons back in September 2017 and placed an order for 24 jets in December of the same year.
The deal was valued at around $6.6 billion, which also included six Hawk Mk 167 advanced training jets – later increased to nine – as well as support and training services.
The Qatari Typhoons 
While the breakdown between single-seat and two-seat Typhoons ordered for the QEAF is unclear, reports suggest the Qataris will eventually operate 18 single-seaters and six two-seat versions. At least 1 single-seater Typhoon is currently under test at Warton.
The Typhoons, similar to the F-15QA and Rafale, have been acquired by the QEAF as multi-role fighters with advanced air-to-air and air-to-ground weapons, which include Meteor beyond-visual-range air-to-air missiles (BVRAAMs), and the Brimstone and Paveway IV precision-guided munitions for attacking ground targets.
Also, the Qatari Typhoons are fitted with the Leonardo European Common Radar Standard Mk 0 radar, or ECSR Mk 0, which features a modern active electronically scanned array (AESA), making them the first British-assembled Typhoons to have this radar.
The ECSR Mk 0 is being installed in Typhoons for Qatar and Kuwait, with the latter being assembled in Italy, and is one of the three discrete radar types that are in development for the jet.
Movable Radar
A remarkable feature of this radar is that it is mounted onto a steerable swashplate or 're-positioner,' which can be tilted to either side, offering a much wider 'look' angle beyond 90 degrees off the centerline of the jet.
This can provide major tactical advantages in certain scenarios, for example, if the fighter has to perform a 'beaming' maneuver to evade detection by an enemy fighter.
Beaming involves a fighter turning 90 degrees away (perpendicular) to an enemy's pulse doppler radar array, which uses a doppler shift to measure a target's relative velocity. It filters out the low relative velocity objects, like ground clutter and the 'beaming fighter', which are not moving towards or away from the enemy radar.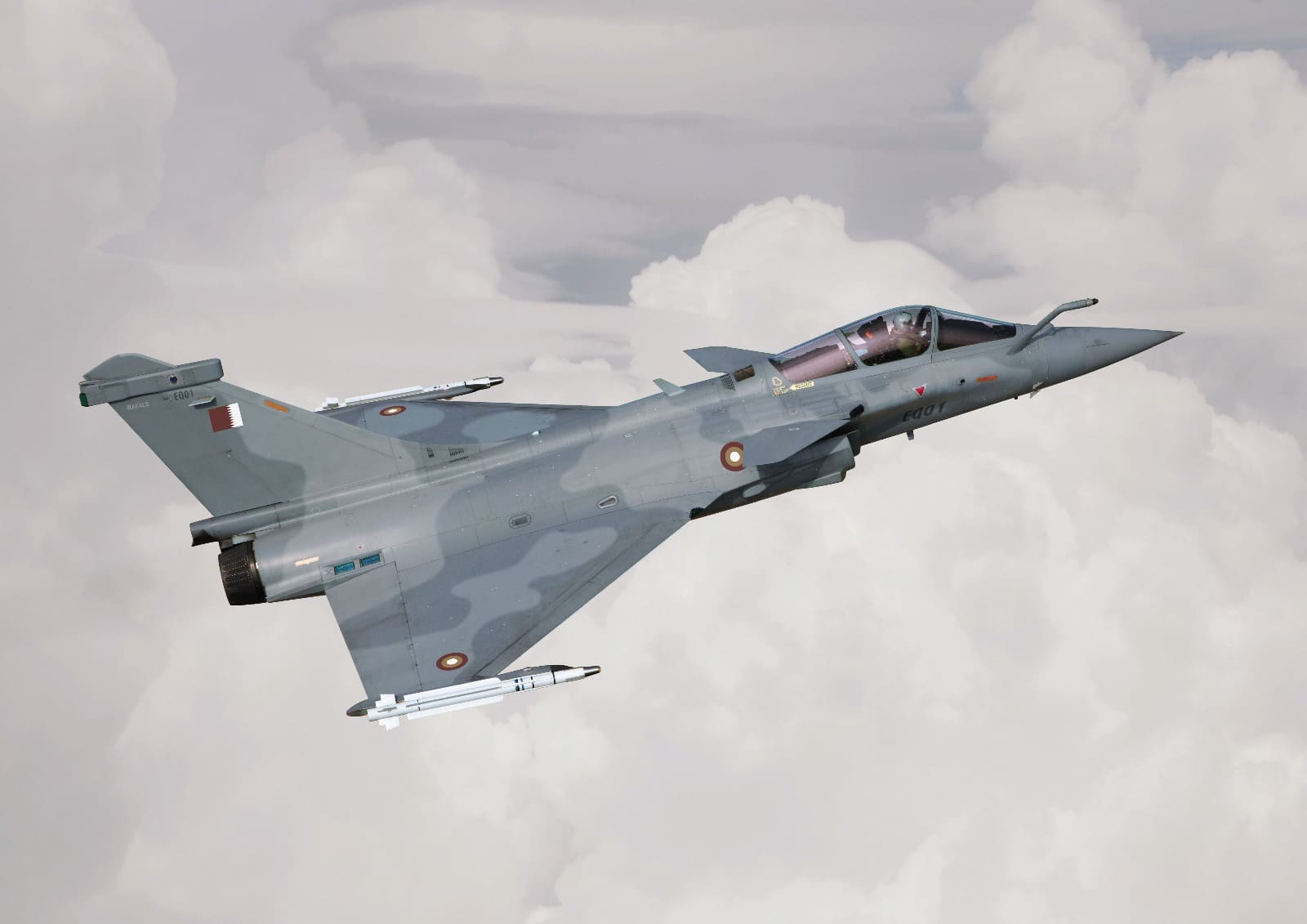 This is an especially useful tactic when the radar is positioned at a higher altitude than the beaming aircraft and trying to lock up its target in a look-down-shoot-down scenario where ground clutter is prevalent.
However, the issue is that if a fighter has a typically fixed AESA radar or mechanically scanned array, then performing a beaming maneuver would mean the fighter jet losing its radar picture of the enemy it is trying to evade.
In the absence of third-party sensors feeding this data to the beaming fighter via data link, its pilot loses sight of the tactical situation when it is most important.
Even worse is that any radar-guided missile fired from the now-beaming fighter will not be able to receive mid-course updates. Those missiles' chances of a kill will reduce, particularly if fired initially at long range.
This is where the steerable swashplate configuration comes in, which can steer the radar antenna on either side, providing a far greater sensor field of view, enabling lower detectability due to enhanced situational awareness for the pilot in case of beaming maneuvers.
The ECRS Mk 1 version is expected to be retrofitted in existing German and Spanish Eurofighters and provided in new-build jets for both countries. Meanwhile, the more advanced ECRS Mk 2 is planned to replace the original mechanically scanned radar in at least a portion of UK Royal Air Force Typhoons.
That said, the QEAF personnel have already been training on the jets in the UK with a unique joint UK-Qatari unit, known as the No. 12 Squadron, stationed at RAF Coningsby, Lincolnshire. The unit was established in 2018 to provide operational training for QEAF pilots.
Qatar's Arms Procurement Programme
With the first Typhoon deliveries to Qatar expected to happen in the final quarter of this year, the QEAF is set to become the only air force to boast both Rafale and Eurofighter Typhoon in its fleet. In addition to that, the country also had the most advanced variant of the Boeing F-15.
Ultimately, the QEAF will field 36 Rafales, 36 (or even 48) F-15QAs, and 24 Typhoons.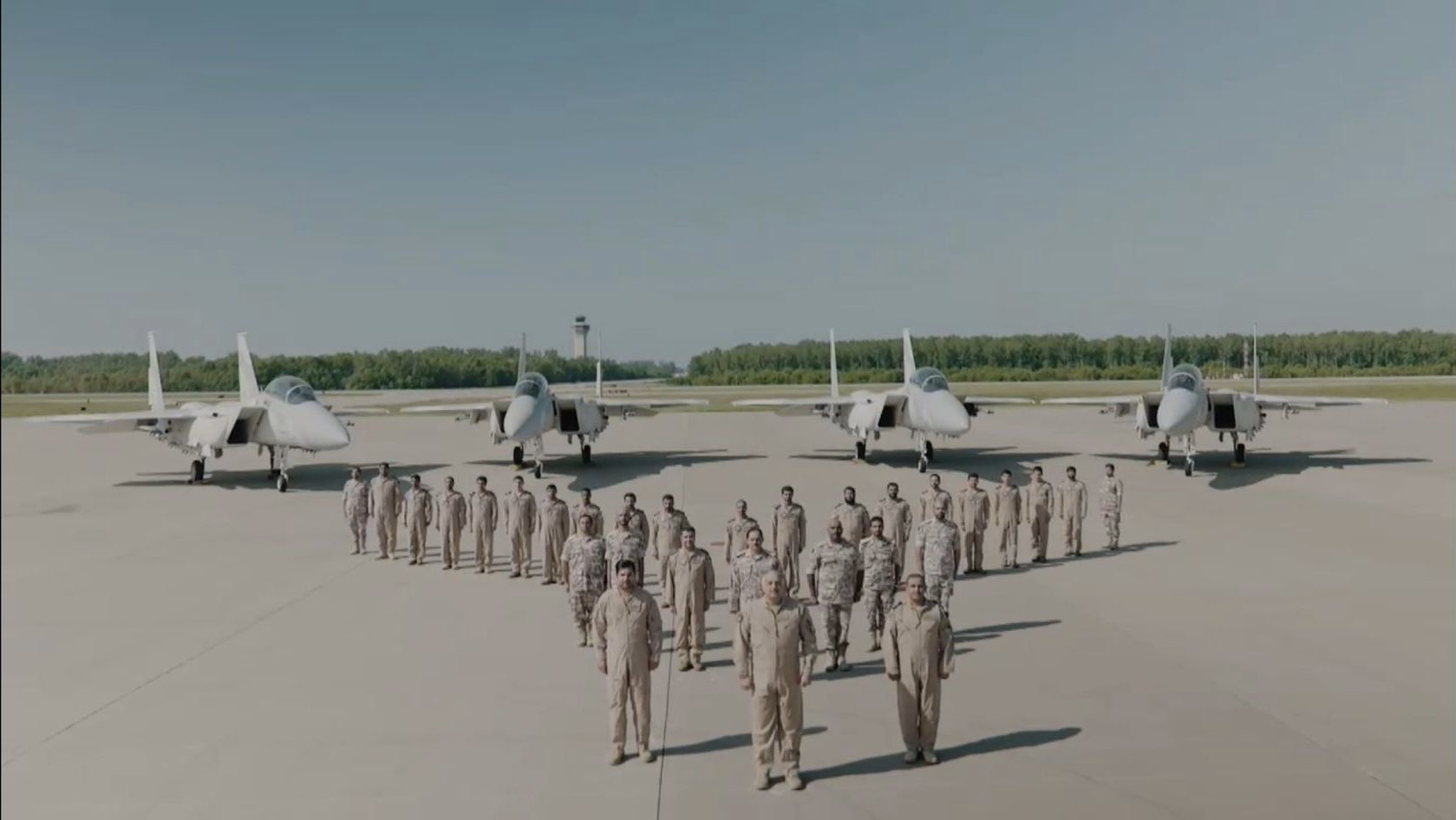 Since 2010, Qatar has embarked on one of the most ambitious arms procurement programs in the Middle East in the wake of a sharp downturn in its relations with Saudi Arabia and UAE following the Arab Spring movement, which saw these countries supporting different factions in the conflicts in Libya and Syria.
The downturn in regional relations reached a critical point in June 2017 when Saudi Arabia, the UAE, Bahrain, and Egypt, in a coordinated effort, cut diplomatic ties with Qatar and imposed an economic blockade on the country.
Qatar perceives the threat of invasion by Saudi Arabia and the UAE as a tangible reality which is why it has sought to accelerate its armament program.