Turkey is set to mark another milestone in the Unmanned Combat Aerial Vehicle (UCAV) program as its plans to integrate its latest Bayraktar Akinci drone with a homegrown air-to-air missile (AAM).
China's 'Undercover' H-20 Stealth Bomber Ready To Roar? Top Chinese Official Announces 'Historic' Test Flight Plans
Reports said the under-development Beyond Visual Range (BVR) AAM Gokdogan would be integrated onto the Akinci, which will act as a significant force multiplier, supporting other air interdiction and air defense missions.
Bozdogan and Gokdogan are a family of air-to-air medium and BVR AAMs developed by a collaboration of Turkish defense technology majors Defense Industries Research and Development Institute (SAGE) and the Scientific and Technological Research Council of Turkiye (TUBITAK).
The popular TB-2 Bayraktar and the Akinci have been developed by Baykar Defense.
Gürcan Okumuş, Director General of TUBITAK-SAGE, was quoted in Daily Sabah, "With these missiles, we aim to see without being seen and to be able to hit from far away. It will be much easier for us to do this with our missiles. High technology is not easily shared between countries, or even not shared at all. It is not possible to easily acquire these from abroad through technology transfer. Therefore, the output of every project here is a new achievement."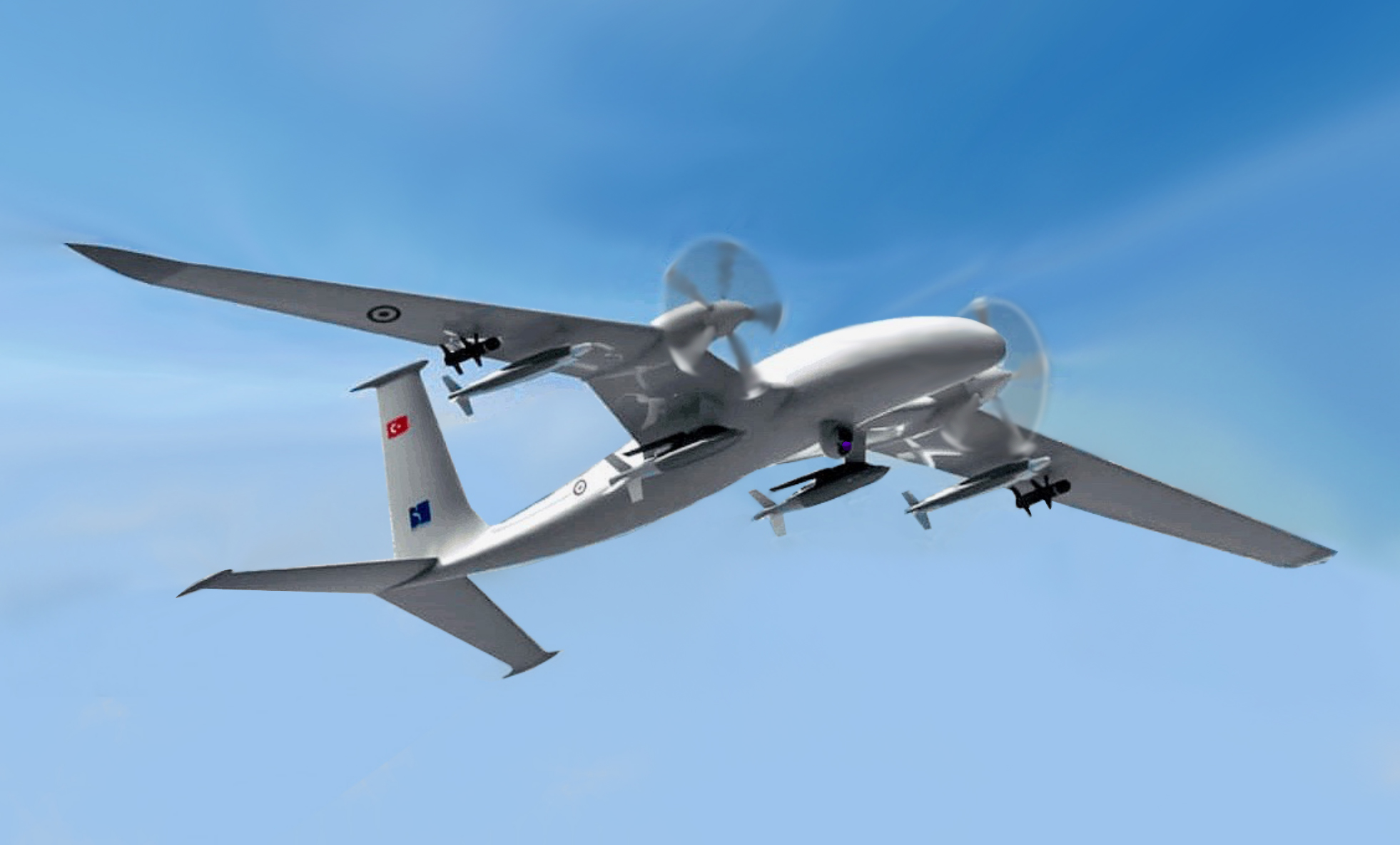 However, except for small and middle power countries with weaker military threat perceptions and possibly fighting non-state actors with cheap drones, more significant militaries will find little use for drones with long-range AAMs.
For one, in a highly contested airspace, a drone operated with a ground control station can perform a few tricky missions requiring complex maneuvering.
The control lag from the station and the dependency on remote human intervention for operation ensures a constant live satellite-radio link that can be hacked with Electronic Warfare.
The drone must have highly autonomous capabilities to overcome this vulnerability. Aerospace majors can only be considered such if they have moderately successful space powers with satellite navigation systems.
Turkey possibly depending on US Global Positioning System (GPS), Russian Glonass, European Galileo, and Chinese BeiDou to guide its missiles and drones could also become a major handicap.
Russia Gets Its 'Most Advanced' Fighter Aircraft Amid War With Ukraine; Incorporates Features From Top Sukhoi Jets
Secondly, the field of view, both visual and radar coverage, of the drone would be minimal. Drones are traditionally used for air-to-ground missions, a role that will remain dominant for the next few decades.
An advanced airborne radar, especially an Active Electronically Scanned Array (AESA), will entail extensive technical challenges on a relatively light platform like a drone.
Airframe design limitations cannot accommodate fire control systems performing air-to-air missions, reconnaissance, surveillance, and air-to-ground attack. A UAV/UCAV already carries GPS receivers, satellite links, and heavy electro-optical systems.
Even if these are overcome, it's presently impossible to make a propellor-driven UAV of aggressive maneuvers. The best an AAM-capable UCAV can do is undertake a counter-drone role but being able to challenge fast-flying jets is still several decades away.
Even loyal wingmen systems being developed by several air forces are primarily for taking routine surveillance, air search, data linking/sharing, and ground attack roles away from the bigger controlling aircraft. Artificial Intelligence (AI) is also highly nascent to be able to fly complex fighter manoeuvrers.
The under-development jet engine Kizelelma combat could be more suited for the purpose. Still, with Turkey's relatively inexperienced aerospace industry, it will be time until the Kizelelma itself matures to advanced variants with all the teething problems corrected. The Kizelelma, too, is manufactured by Baykar Defense.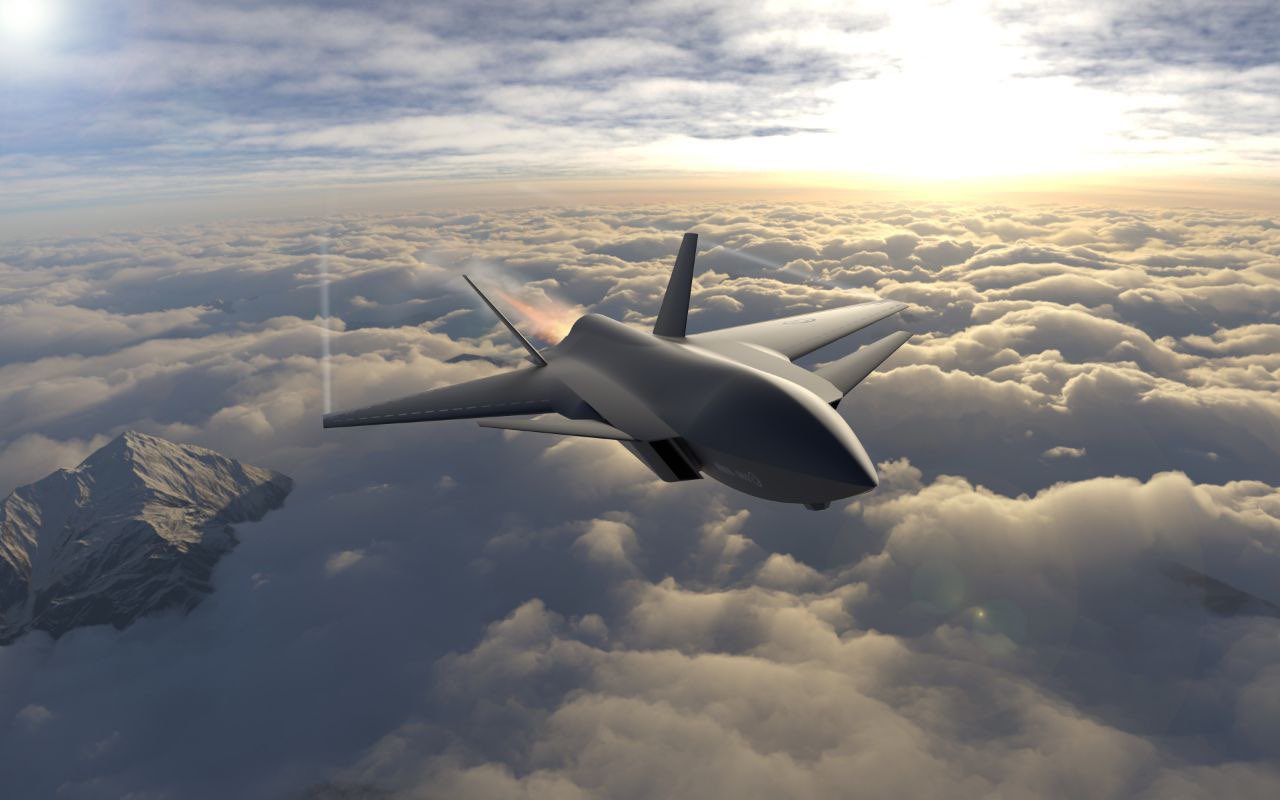 Akinci Advanced Nevertheless
The Akinci is still a significant improvement over the Bayraktar, with Turkey having learned lessons from the cheap mass-produced TB-2 Bayraktar's drone's shortcomings revealed in the September 2020 Nagorno-Karabakh war and the ongoing war in Ukraine.
Although having scored several tactical successes against ground targets, the drone was also shot down in large numbers in Ukraine, with Ukrainian Armed Forces (UAF) unwilling to use it any further against improved Russian air defenses.
Earlier this month, Akinci fired a laser-guided LGK-82 missile – in reality, a bomb guidance kit that turned plain drop bombs into missiles.
The laser-guided missile, developed by Aselsan, was laser marked to its target 30 kilometers away by a TB-2 Bayraktar.
The flight at 30,000 feet also validated its telemetry guidance and electro-optical systems. The test came days after Akınci completed a firing test with the domestically developed KGK-SIHA-82 (wing-assisted guidance kit) ammunition – also designed by TUBITAK-SAGE.