Turkey recently revealed the mockup of its new electric unmanned helicopter gunship, T629. Interestingly, the aircraft's design looks strikingly similar to the Indian Light Combat Helicopter (LCH), with many netizens assuming the Turkish design was inspired by the LCH.
Saudi-Led Coalition Destroys 'Bomber Drone' Targeted Towards The Country
The T629 was displayed during an event where the company delivered the T129 ATAK armed reconnaissance helicopter to the General Directorate of Security last week. The T129 is the Turkish-made version of the Italian Agusta A129 attack helicopter intended for the Turkish military and international customers.
While two countries expressed interest and placed orders for the ATAK, the American sanctions on Turkey due to the S-400 deal has thrown spanner in the works.
#Turkey unveils first prototype of T629 Unmanned Attack Helicopter developed by Turkish Aerospace Industries(TAI). It will be electric powered though not confirmed weather hybrid or fully electric.
but it dose look's very close inspiration to #Indian LCH !!! pic.twitter.com/meSHLJ2MnE

— Sukhoi Su-57 Felon ???? (@I30mki) February 28, 2021
While the details regarding the T629 remain classified, experts have estimated its weight to be around 6 tons and could carry a complement of 70mm unguided rockets and L-UMTAS anti-tank missiles.
It can also be seen with a three-barrel gatling gun under its nose. A classic manned helicopter version of the T629 is also on the design boards, according to some sources. However, the model displayed did not sport the rocket pods or ATGMs on its stub wings.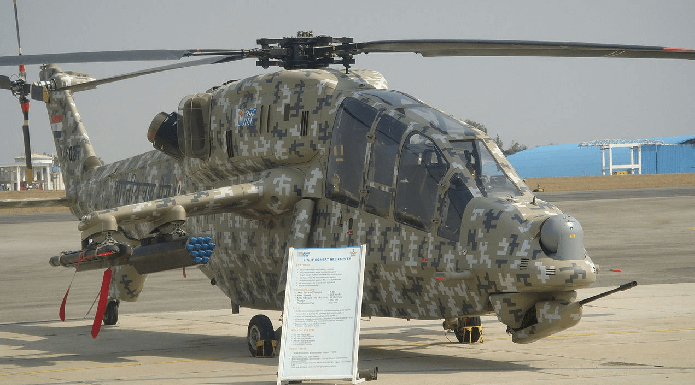 The T629 program had started four years ago. At that time, Ismail Demir, the President of Defence Industries (SSB) in October 2017 had said the Turkish Aerospace would develop a six-ton attack helicopter using the same transmission, gearbox, and rotors of the T625.
The company commenced the assembly of the first model in 2019. Analysts believe the helicopter shall make its debut soon, setting new benchmarks and incorporating technologies in the Turkish aviation sector.
With its design looking similar to that of India's LCH, there is speculation if it was inspired by the Indian multirole attack helicopter. Designed and manufactured by India's state-owned Hindustan Aeronautics Limited (HAL), it is considered the lightest attack helicopter in the world.
"LCH is a potent weapon platform because of its state-of-the-art systems and highly accurate weapons that are capable of hitting any type of target by day or night," HAL had said last year in a press release.