Turkish President Recep Erdogan told reporters that the delivery of Russian S-400 air defence missile systems will be carried out within 10 days. Erdogan was talking to media personnel at the G-20 summit, which was held in Osaka, Japan.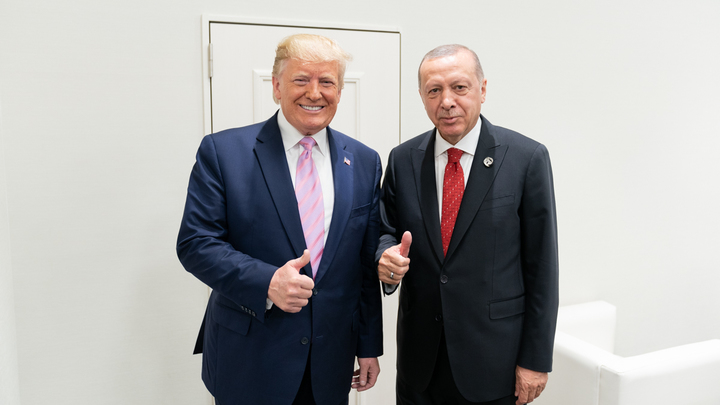 Additionally, Erdogan reportedly stated with confidence that the differences with Washington caused by the supply of Russian systems will be successfully resolved. TV channel "360" notes that Erdogan made such statements after having passed his talks with his American counterpart Donald Trump on the sidelines of the G20 summit.
Why Turkey and India Continue To Reject US Offer To Scrap S-400 Deal With Russia?
Also during the final press conference, Erdogan told the journalists that there would be no sanctions against Ankara in connection with the purchase of Russian S-400 and Turkey will also get access to stealth fighters – F-35 jets.
Recall, the United States for several months threatened Turkey with various sanctions and warned the Turkish authorities to terminate the deal with Russia on the supply of S-400. However, both Turkey and India have been adamant to purchase the S-400 air defence systems.
The prior warnings by Washington to the Turkish government did not bother Turkey one-bit. Even though Ankara had assured the NATO allies that the S-400s would not affect NATO operations, but Washington is in no mood to relent. The US continues to persuade both Turkey and India to give the S-400, but both Delhi and Ankara did not yield to the US pressure.