Turkey's negotiations with the United States on F-16 fighter jets are moving well, with the negative attitude toward the deal observed in the US in previous years vanishing, Turkish Foreign Minister Mevlut Cavusoglu said on Wednesday.
Poland To Replace Russian MiG-29 Fighter Jets With South Korean FA-50 Aircraft — Polish Defense Minister
"The F-16 negotiations are going well. The [US] administration's approach on negotiations is very positive," Cavusoglu was quoted as saying by Turkey's Anadolu News Agency.
The minister stressed that the "negative atmosphere" in the US Congress with regard to the acquisition of F-16 jets by Turkey has evaporated.
"This [bilateral] cooperation also has strategic importance for NATO," Cavusoglu added.
In-mid July, the US House of Representatives passed an amendment to the National Defense Authorization Act constraining the impending transfer of F-16 fighter jets to Turkey. The amendment requires assurances on behalf of the US president that the aircraft will not be used for unauthorized territorial overflights in Greece.
In 2019, the United States suspended Turkey's participation in its F-35 program over Ankara's purchase of the Russian S-400 air defense system and later completely removed it from the project. Last year, Turkish President Recep Tayyip Erdogan announced that the US suggested that Turkey procure the fourth generation of the F-16 fighter jets instead of the fifth generation F-35s.
The US Congress has yet to approve the F-16 deal, with the situation being complicated by reports that Greece is exerting pressure on the US so that Washington does not sell upgraded F-16 combat aircraft to Turkey, citing its own security concerns.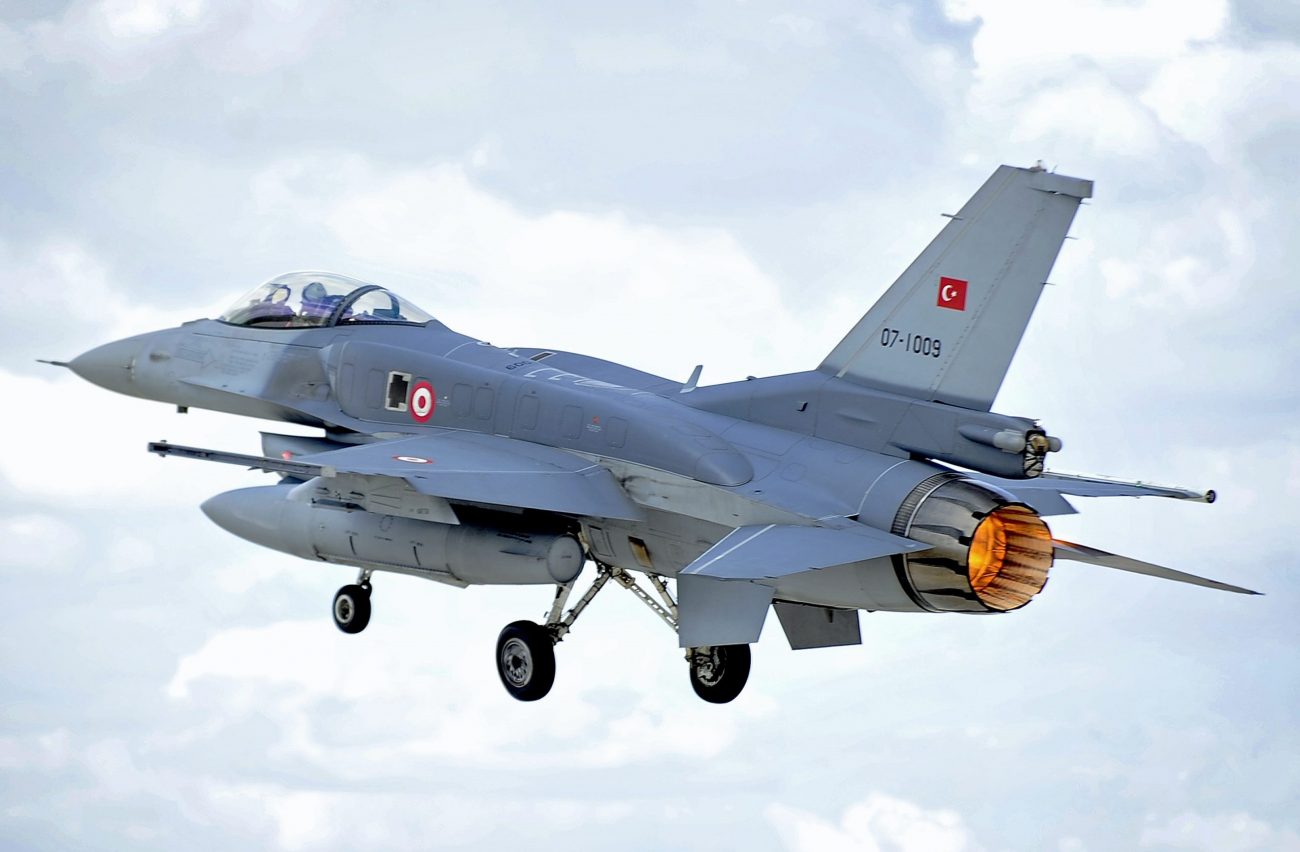 Earlier Report
Earlier, as EurAsian Times reported, Turkish President Recep Tayyip Erdogan had reportedly expressed interest in acquiring Rafale fighter jets from France.
On July 16, Turkey said President Erdogan spoke with President Macron on various matters, including grain export from Ukraine and the joint defense program with France and Italy based on the SAMP/T air-defense missile system from Eurosam.
Later a Turkish military commentator, Retired Lieutenant General Karakuş, suggested that Erdogan may have discussed the acquisition of Rafales fighters with Macron.
According to Karakuş, if the US rejects Turkey's request for 40 US F-16 Vipers and 80 old-generation F-16C/D, Ankara could acquire French Rafales jets. While US President Biden favors selling the fighter jets, American lawmakers are at odds with this sale.
Karakuş also said that Biden could not approve the sale under pressure from Congress and for fear of losing the votes of the Greek and Armenian lobbies.
"Does he (President Biden) really want to give F-16s to Turkey? He doesn't want it," Karakuş said. "Congress did not approve," Karakuş noted while further explaining that he drew "such a conclusion from Erdoğan's meeting with Macron. I think Turkey has started to research Rafale planes as well."
Earlier, EurAsian Times had reported that Turkish Air Force Commander General Hasan Kucukakyuz had visited the UK, the leading producer in the Eurofighter consortium, and met Royal Air Force Commander Air Chief Marshal Sir Mike Wingston.
"The Typhoons are very good, in excellent quality. They could be a stop-gap option until we get the fifth generation and locally produced TF-X in our hands, of course, if we cannot get the F-16s," a Turkish official reportedly said.
Experts believe that Turkey is aggressively looking for options (Rafale and Typhoon) in case the US rejects the F-16 deal for the country. Erdogan also has Russian Su-57 and Su-35 fighters as possible alternatives.