Close allies Turkey and Pakistan are holding a Joint Commando and Special Forces Exercise from February 4 to 20 at Terbela in Pakistan's Khyber Pakhtunkhwa province. The wargame is called 'Jinnah Exercise' when carried out in Turkey, and 'Atatürk Exercise' when it is held in Pakistan.
Is Narendra Modi's 'Vaccine Diplomacy' Winning Against Xi Jinping's 'Cloud Diplomacy'?
According to a Turkish Defense Ministry statement, the purpose of the Atatürk 2021 Exercise is to develop mutual cooperation and interoperability between the units of the Turkish and Pakistan Armed Forces.
Türkiye-Pakistan Ortak Komando ve Özel Kuvvetler Tatbikatı başlıyor. "Atatürk Tatbikatı 2021" adıyla Pakistan'da icra edilecek olan tatbikat için Mehmetçiklerimiz Ankara'dan yola çıktı. https://t.co/xQAlThAx8Q#MSB #TSK pic.twitter.com/4KZhuYDQ9m

— T.C. Millî Savunma Bakanlığı (@tcsavunma) February 4, 2021
The Turkish General Staff, the highest staff organization in the Turkish Armed Forces, is also taking part in the war drill. The joint commando and special forces exercise has been conducted alternately by the two countries since 1998.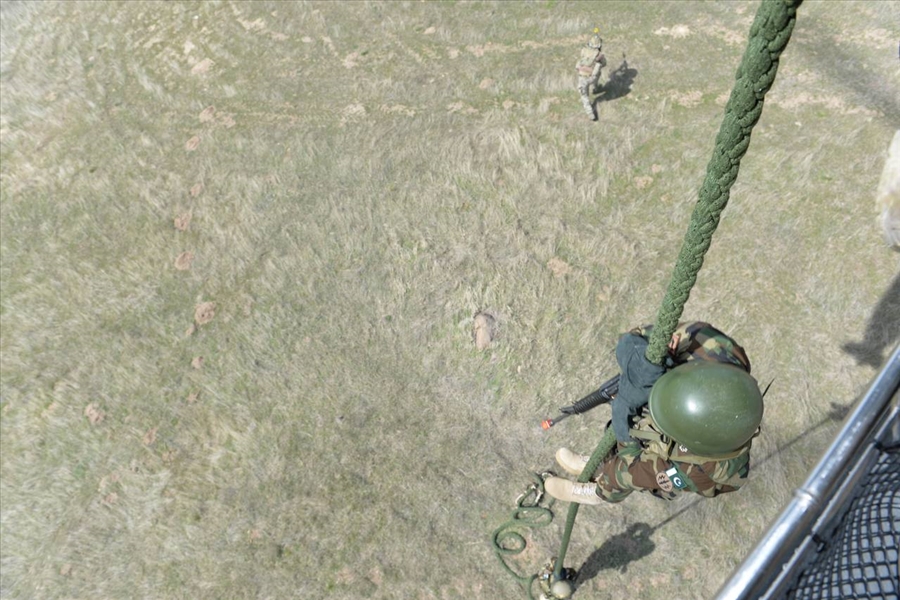 Pakistan and Turkey have traditionally shared close ties but now their partnership in defense and security has reached a new level. The two countries also openly support each other in their regional conflicts with India and Greece.
Islamabad's support for Ankara was visible in the military cooperation when Pakistani frigate Alamgir (F260), alongside a special operations team of the Pakistani Navy, had participated in a Turkish drill in the Eastern Mediterranean, an area which is the epicenter of recent tensions between Ankara and Athens.
The two Islamic nations have massive collaboration in the defense sector. Last month, Turkish President Recep Tayyip Erdogan had highlighted the defense partnership during a welding ceremony of the third ship of MILGEM-class corvettes for the Pakistan Navy at the Istanbul Naval Shipyard (INSY).
Talking about the ties between the two countries, Chief of Air Staff of Pakistan Air Chief Marshal Mujahid Anwar Khan recently told Turkish news outlet Anadolu Agency: "Our relationship is unique and enviable, not only here in Pakistan and Turkey, but all across the world they look at us like that."
According to a paper published by Middle East Media Research Institute (MEMRI), "Turkish-Pakistani military cooperation gained relevance after the emergence of allegations that Pakistani soldiers fought against Armenian troops in the Nagorno-Karabakh war".
It mentions that even though Pakistan dismissed the allegations, Armenian Prime Minister Nikol Pashinyan said, in an interview with the Russian news agency Rossiya Segodnya, that "special forces of the Pakistani army are also involved in the hostilities [in Nagorno-Karabakh].
Pakistan also gains relevance in Turkey's foreign policy as it is seeking to build its nuclear weapons program. While Erdogan's interest in nuclear weapons might be new, media reports have suggested Turkish-Pakistani military cooperation has a nuclear dimension.
Follow EurAsian Times on Google