On September 26, Turkey announced it was ready to supply armed drones to Japan. Malaysia and Indonesia have also expressed great interest in acquiring military drones from Turkish defense firm Baykar. 
---
Mevlut Cavusoglu, Turkey's foreign minister, told reporters in Tokyo that his country sees promising opportunities in expanding defense ties with Japan and expects that its companies would be able to supply it with armed drones.
The latest statement was made at a time when Turkish drones are in extremely high demand on the global market because of their successful deployment on several battlefields.  
The Bayraktar TB2 drones have lately garnered prominence for repelling Russia's invasion of Ukraine. Numerous reports and videos have been released portraying the drone's might as a lethal weapon to support Ukrainian resistance.
This Turkish-made weapon has previously also proven its worth in assisting Azerbaijan in defeating Armenian forces and regaining large territory in the 2020 Nagorno-Karabakh battle.
The minister, who was in Japan to attend the funeral of former Prime Minister Shinzo Abe, stated, "We would most gladly meet Japan's need for drones." 
The minister added, "If Japan wants to buy any defense industry products from Turkey, including armed drones, it will be our pleasure to meet the demand."
He mentioned that delegations from the two sides would meet in the coming days to discuss future defense and security cooperation. It was also widely believed that Japan is closely observing the development of Turkish drones and their effectiveness on the battlefields. 
The EurAsian Times had earlier reported that Japan is exploring buying Bayraktar and Switchblades drones after their exceptional performance in the Ukraine war.
Meanwhile, the CEO of Baykar, Haluk Bayraktar, revealed to Nikkei Asia in August that although the Japanese ambassador to Turkey had once toured Baykar facilities, no further contact had been established with the firm. 
Malaysia, Indonesia Interested In Turkish Drones
Additionally, the minister revealed that Turkey had signed bilateral agreements with Malaysia and Indonesia, both of which had expressed a keen interest in Turkish weapons.
"Many Asian countries, especially Malaysia and Indonesia, show great interest in our defense industry products. Agreements are being signed," Turkish foreign minister Cavusoglu said.
Cavusoglu compared Turkish-manufactured drones to those made by other manufacturers, like the US and Israel, and claimed that only Turkish drones had been the inspiration for songs. 
He referenced a Ukrainian song making the rounds online earlier this year and described how the weapons efficiently eliminated the Russian military.
Additionally, he pointed out that Ukrainian parents are giving their sons the name "Bayraktar" in admiration for the Bayraktar TB2 drones from Baykar Technology. By launching air attacks and destroying vital army infrastructure, the drone gave the Ukrainian forces a crucial advantage in their conflict with Russia. 
There is currently a three-year queue to buy the company's top-of-the-line TB2 drone, according to the CEO of Turkey's Baykar military company, who spoke last month to a Ukrainian foundation. The company also announced its plans to build a facility in Ukraine. 
Baykar is a global leader in weapon manufacturing. The company was established in the 1980s by Ozdemir Bayraktar. By the early 2000s, the company had prioritized developing and producing unmanned aircraft to complement Turkish defense efforts. The development of the TB2 started in 2007, and the Turkish military adopted the drone in 2014.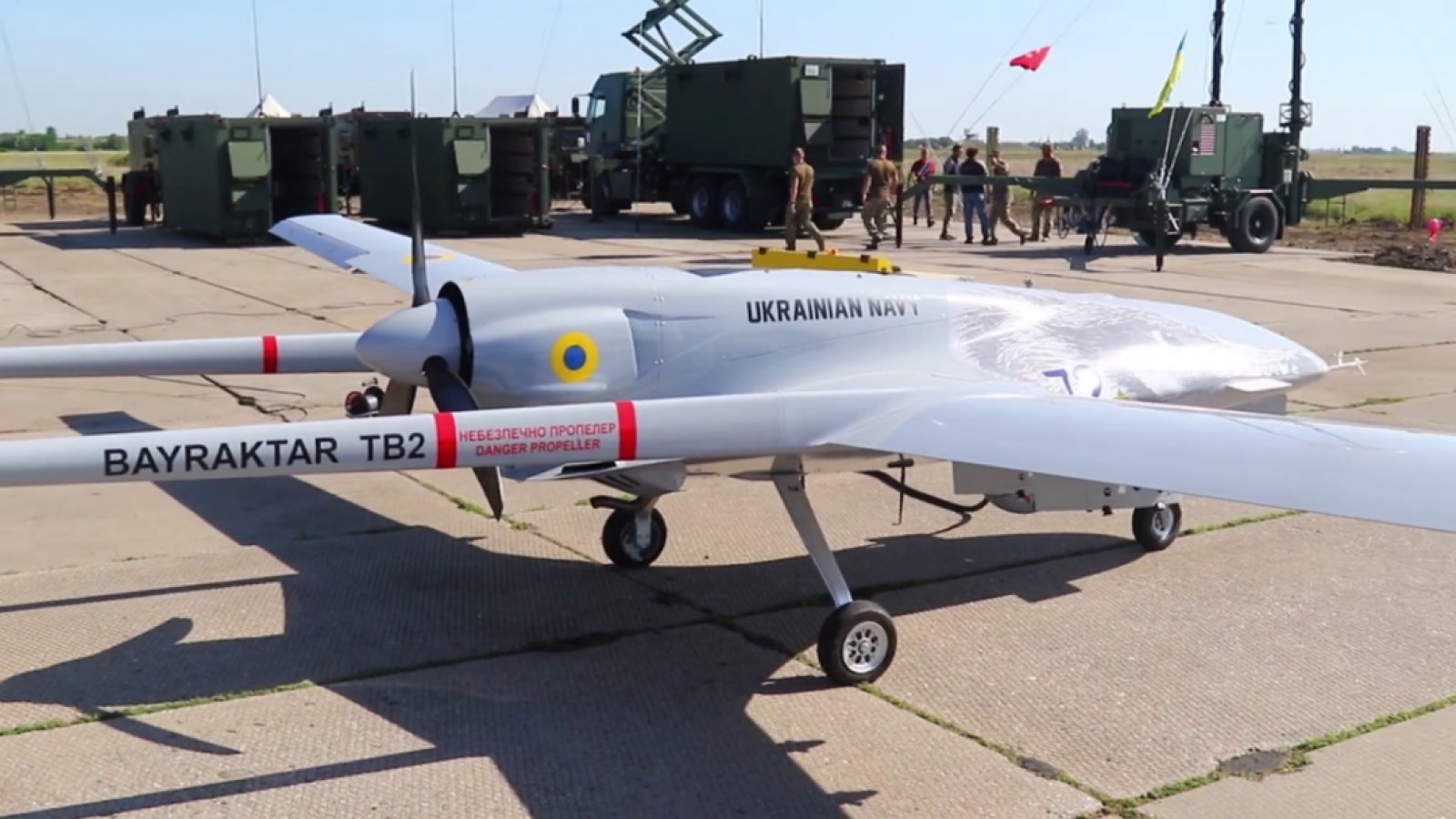 The TB2 has several high-resolution cameras and is about the size of a small plane. The aerial footage that the drone captured during the Russia-Ukraine war was extensively shared on social media, which helped Ukraine boost its forces' morale. 
The drone is outfitted with a Rotax 912 internal combustion engine, which enables the weapon to travel up to about 138 mph. The drone's operational endurance is 27 hours, and it can fly for a distance of up to 93 miles at a maximum height of 27,000 feet.
Each TB2 consists of two remote video terminals, ground support equipment, and three ground data terminals. The drone's whole component set, including its digital flight-control system, possibly its most noteworthy feature, was made in Turkey.