The race to supply Malaysia with light combat aircraft (LCA) is heating up, with Turkish Aerospace Industries (TAI) now offering joint production on its Hurjet trainer and several other front-line military planes.
At the Defence Services Asia (DSA) 2022 exhibition in Kuala Lumpur, TAI president and CEO Temel Kotil unveiled plans for joint manufacturing and asserted that it is supported by TAI's investment in the Southeast Asian country.
TAI has already opened an engineering facility in Malaysia, which it plans to turn into an avionics hub, Kotil said. It appears that the corporation is eager to make more such lucrative promises to Malaysia, including exporting some of the most advanced defensive weaponry to the country.
The Hürjet advanced jet trainer and light attack aircraft, as well as the Anka medium-altitude long-endurance (MALE) unmanned aerial vehicle, are among the platforms TAI is now placing for the Malaysian Armed Forces (MAF).
It is also proposing Malaysia a partner status on its project to produce its next-generation fighter jet, Turkish Fighter Experimental (TF-X)/National Combat Aircraft, the report said.
Furthermore, it went to offer Malaysia the chance to manufacture components for its T625 Gökbey utility helicopter, as per Kotil. The Turkish Armed Forces will receive this helicopter in 2023, but TAI is also open to offer this platform to export buyers.
Hurjet Vs Tejas
The Malaysian Ministry of Defense (MoD) released a tender in June 2021 to facilitate the acquisition of the 18 Light Combat Aircraft/Fighter Lead-In-Trainer (LCA/FLIT) for the Royal Malaysian Air Force.
Turkey is believed to be making lucrative offers to Malaysia to grab the LCA deal where a total of six bidders for the tender have been finalized. Turkish Aerospace Industries (TAI) and Hindustan Aeronautics Limited (HAL) of India are considered to be frontrunners to grab the deal.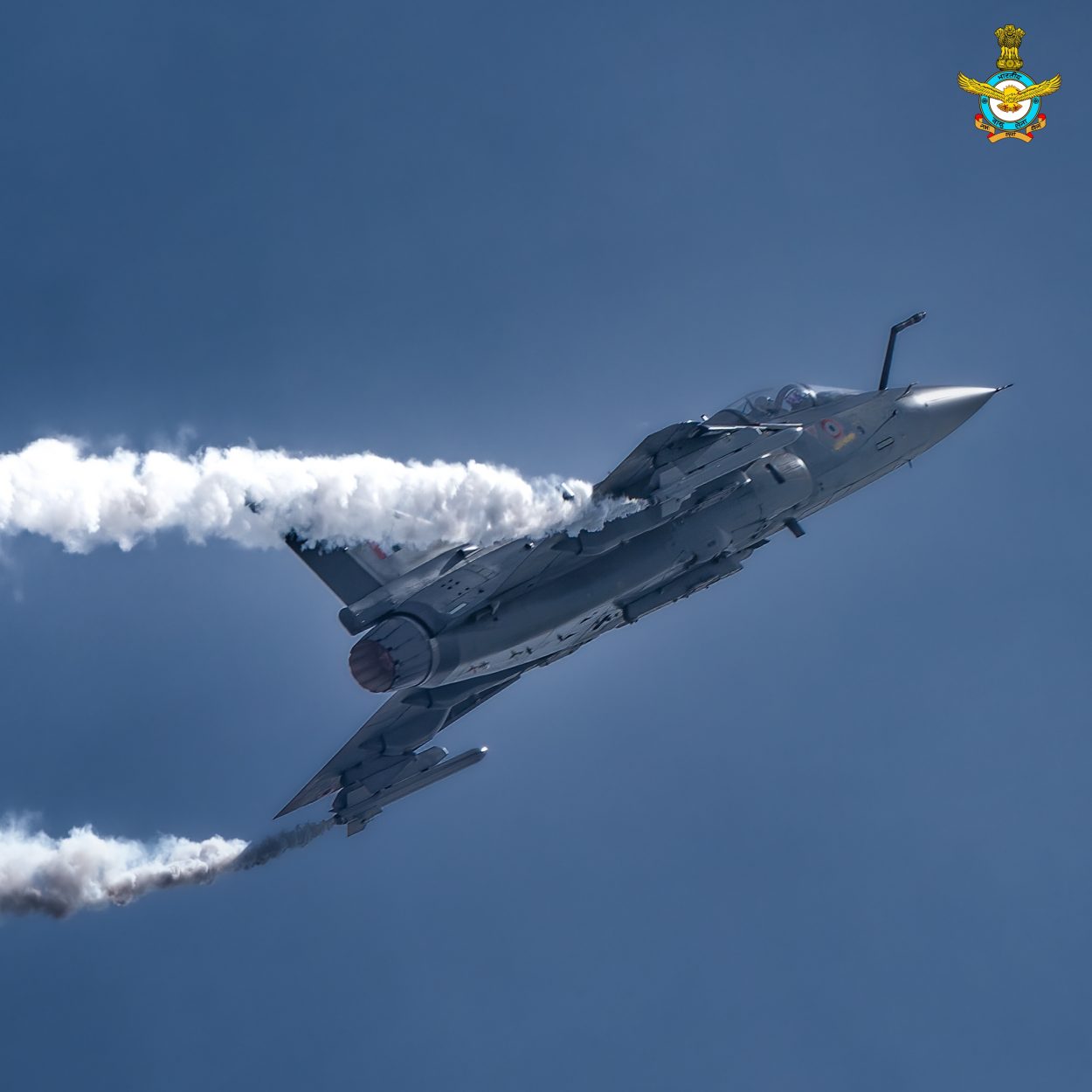 Prof. Dr. Temel Kotil, General Manager of Türk Aerospace Industries A.S., previously spoke about Jet Training and the Light Attack Aircraft HÜRJET on CNN Türk. Kotil expressed confidence in the fighter, stating that the HURJET is on its way to Malaysia since TAI has a solid position in Malaysia's tender. 
"Hopefully, we'll be able to sell 18 HÜRJET to Malaysia," said the company in November this year. The competition had drastically ramped up when Turkish Aerospace Industries had previously offered to produce 15 of the total 18 aircraft in Malaysia with the first three manufactured in Turkey.
Malaysian aspirations for developing its indigenous aerospace sector could be met by this collaborative aircraft manufacturing offer. India's HAL, on the other hand, could establish logistics centers in Malaysia.
Madhavan, HAL's managing director, indicated that the organization is prepared to upgrade the jet to fulfill Malaysian requirements, noting deficiencies in the rival Hurjet aircraft.
Tejas is currently operating with the Indian Air Force and is in the last phases of development. Hürjet, on the other hand, is still in the pipeline and won't be ready for another year.  
Kotil addressed this problem as well in his press briefing. He stated that the Hürjet will take to the air shortly and that 16 aircraft will be supplied to the Turkish Air Force starting in 2025. 
Strong Defense Partnership With Malaysia
Ankara is looking for a long-term defense partnership with Malaysia. An official from the Turkish Aerospace Industry (TAI) said during the Defence Services Asia (DSA) 2022 expo in Kuala Lumpur that it is dedicated to forming industrial ties in Malaysia even if its proposals for Malaysia's Medium Altitude Long Endurance (MALE) UAV and Light Combat Aircraft (LCA) programs are not awarded. 
TAI expects its Malaysian division to take business from Turkey rather than generate new business. This will allow the company to grow to the point where it will be able to supply avionics and software for the Hürjet to new customers.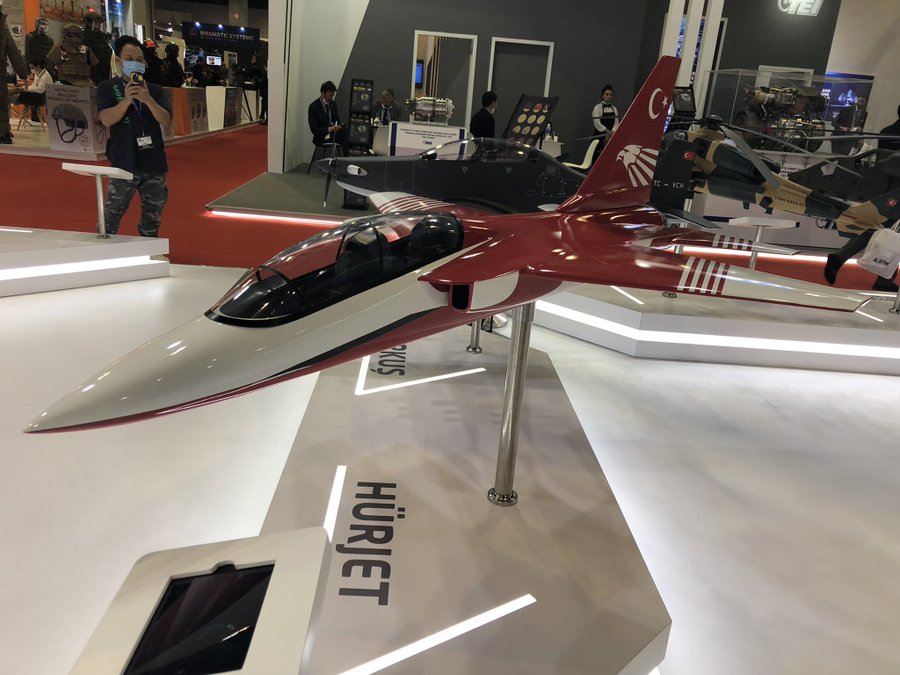 Kotil also feels that the company's experiences could help Malaysia's aerospace industry, acknowledging the Malaysian government's policies in this sector. "We spent 20 years building aerospace products and we want to bring our experience to Malaysia," Kotil said. 
He further stated that TAI is planning to produce and assemble aerospace components such as avionics in Malaysia. "We target to reach about 100 engineers in the Cyberjaya office, which opened in November 2021, by the end of this year," he added.
Meanwhile, TAI and Norfolk Southern Corp (NS Corp) of Negri Sembilan have inked a memorandum of understanding (MoU) for the development of NS Aerospace Valley (NSAV) and unmanned vehicle valley (UVV) in Negri Sembilan.
The collaboration will focus on the enhancement of aerospace component production, maintenance, repair, and overhaul, as well as the development of trained manpower and technological transfers. 
These conditions have the potential to tip the scales in Turkey's favor. The country's task, on the other hand, is to develop the Hurjet on schedule, including completing all tests on time.