Countries all across the world are developing or planning to buy advanced fighter planes to maintain air superiority over their rivals. This race includes not only military superpowers such as the United States, Russia, and China, but also nations such as India, Japan, the United Kingdom, South Korea, Indonesia, and Turkey.
Luftwaffe To Deploy Eurofighter Typhoons To Indo-Pacific As Germany Joins Others To Challenge China's Regional Hegemony
Turkey is also on course to roll out its indigenous fifth-generation combat aircraft by March 2023, according to its manufacturer.
Fifth-generation fighters are the most technologically advanced aircraft ever developed and Turkey is also building one for its Air Force. TF-X MMU is Ankara's ambitious upcoming fighter jet as part of its attempt to modernize its air force.
According to Daily Sabah, Turkish Aerospace Industries (TAI) has produced the first part of its National Combat Aircraft (MMU), a domestic fifth-generation stealth fighter plane.
Milli muharip Uçağımızın ilk parça üretimini gerçekleştirdik. Ülkemizin beka projesi icin attığımız her adım bizim icin çok anlamlı, çok kıymetli. Heyecanla, gayretle çalışarak aynı yolda yürüdüğümüz tüm arkadaşlarıma teşekkür ediyorum. pic.twitter.com/RyYuwPEHE4

— Temel Kotil (@Temel_Kotil) November 4, 2021
TAI's CEO Temel Kotil tweeted about this as a successful step towards building their own fifth-generation aircraft.
"Every step we take for the survival project of our country is very meaningful and valuable for us," he said. TAI is the major contractor, although many local defense and aerospace companies are developing parts and components that will constitute the aircraft.
Kotil told Anadolu Agency that the prototype, which includes avionics, control and hydraulic systems, will be unveiled for the first time on March 18, 2023.
Tukey's TF-X MMU shares many characteristics with Lockheed Martin's F-35 Lightning II. The Turkish Air Force's current fleet of F-16 fighters is being phased out in the 2030s, therefore the domestically-built aircraft is being designed to replace them.
The EurAsian Times lists some prominent stealth fighter programs in the world.
The Turkish TF-X
Turkey is pushing its ambitious TF-X National Combat Aircraft after being knocked out of the F-35 program over the Russian S-400 deal. The TF-X is a planned single-seat, twin-engine all-weather multi-role fighter being built by TAI with technical assistance from BAE Systems.
Russian Thunder! Moscow Ready To Build 'F-35 Stealth Fighter Jets' For Turkey Using Technology From Su-57?
TAI and BAE Systems inked a £100 million strategic agreement in January 2017 to collaborate on the stealth fighter project. As part of the arrangement, BAE will provide engineering consultancy services and project-related support.
The Undersecretariat for Defence Industries (SSM) of the Ministry of Turkish National Defence and TAI struck a deal in August 2016 for the design and development of an indigenous fighter jet.
In May 2020, TAI and the Turkish company HAVELSAN agreed to collaborate on software development and integrated training for the TF-X National Combat Aircraft initiative. The stealth fuselage of the fifth-generation aircraft will be composed of superior carbon composites. The aircraft's high-speed capabilities will be further enhanced by its aerodynamic design.
It is largely intended to meet the needs of air-to-air combat. Although, due to its sleek design and distinctive features, it can also be utilized for air-to-surface missions. The plane will provide a high level of situational awareness, sensor fusion techniques, low observability, and advanced weapon systems.
Rolls-Royce and Kale Group have entered into a joint venture to produce a locally developed engine for the Turkish fighter jet program. However, the agreement was put on hold due to concerns about technology transfer. The plane will have two engines, each with a thrust rating of over 20,000lb. The fighter jet will be able to fly at a maximum altitude of 55,000 feet.
The American F-22 & F-35 
In the mid-1980s, the US Air Force launched the Advanced Tactical Fighter program. The service began looking for innovative technology for a next-generation air-superiority fighter to replace the F-15 Eagle.
The USAF unveiled the Lockheed Martin F-22 Raptor, the first fifth-generation fighter plane, in 2005. It's a supersonic, highly maneuverable stealth fighter with cutting-edge armaments and electronics designed for air superiority.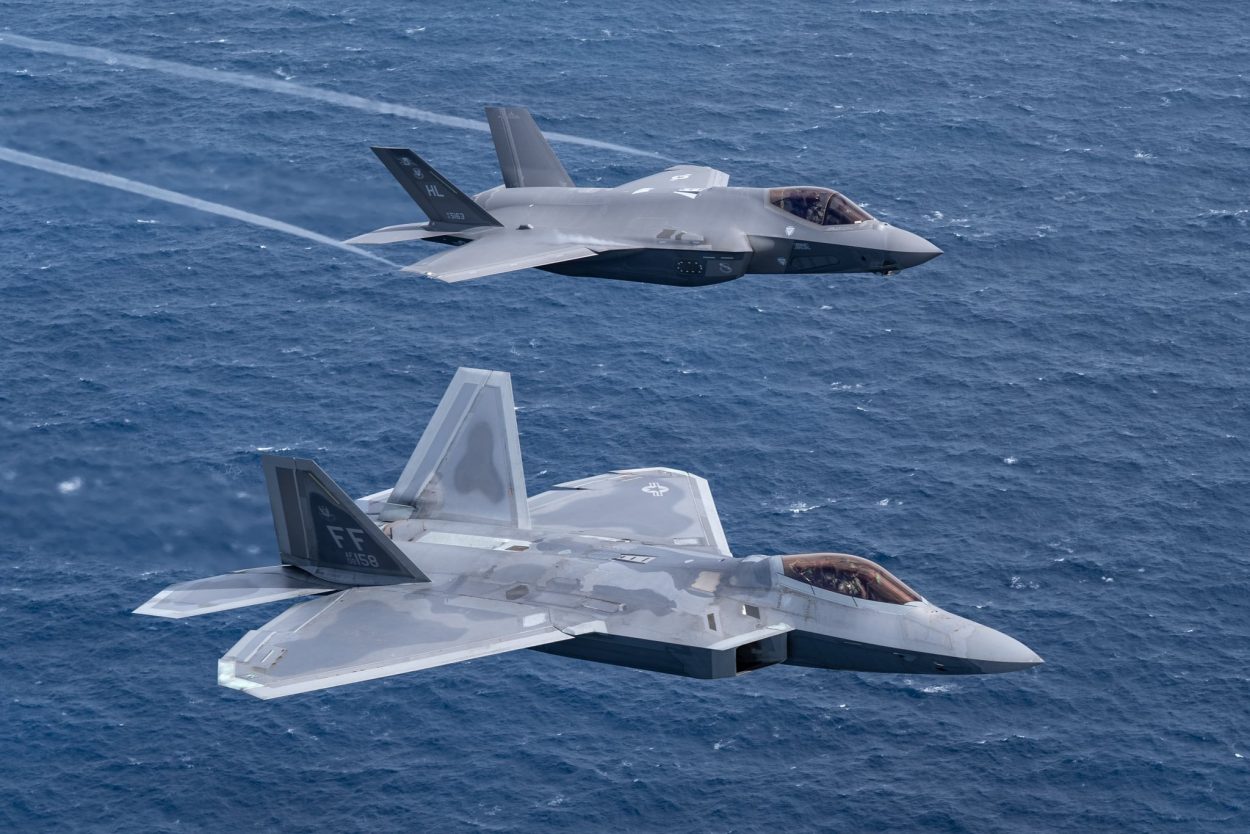 The F-22 has never been exported to a country outside of the United States. Given its high cost of maintenance, the United States allowed Lockheed Martin to build another fifth-generation fighter, the F-35 Lightning II. The F-35 was developed in three separate versions — F-35A for the Air Force, F-35B with short takeoff and vertical landing (STOVL) capability for the US Marine Corps, and the naval variant F-35C.
The sleek body of the F-35 is crucial to its stealth. Instead of draping weaponry and fuel tanks from its wings and underbelly, the F-35's arsenal rests inside the craft. As a result, the amount of enemy radar signal that bounces off the aircraft is nearly zero. The F-35 can carry 18,000 pounds of missiles and bombs.
F-22 Raptor: World's Deadliest Stealth Fighter Jet Gets A Whopping $10.8 Billion Boost In A New US Air Force ContractA
Talking about their operational capabilities, In Syria, F-22s have carried out deterrence and strike operations, while F-35s from the Air Force and the Marine Corps have attacked targets in Iraq and Afghanistan. While the Raptor is superior at dogfighting, the F-35's electronics are significantly more modern.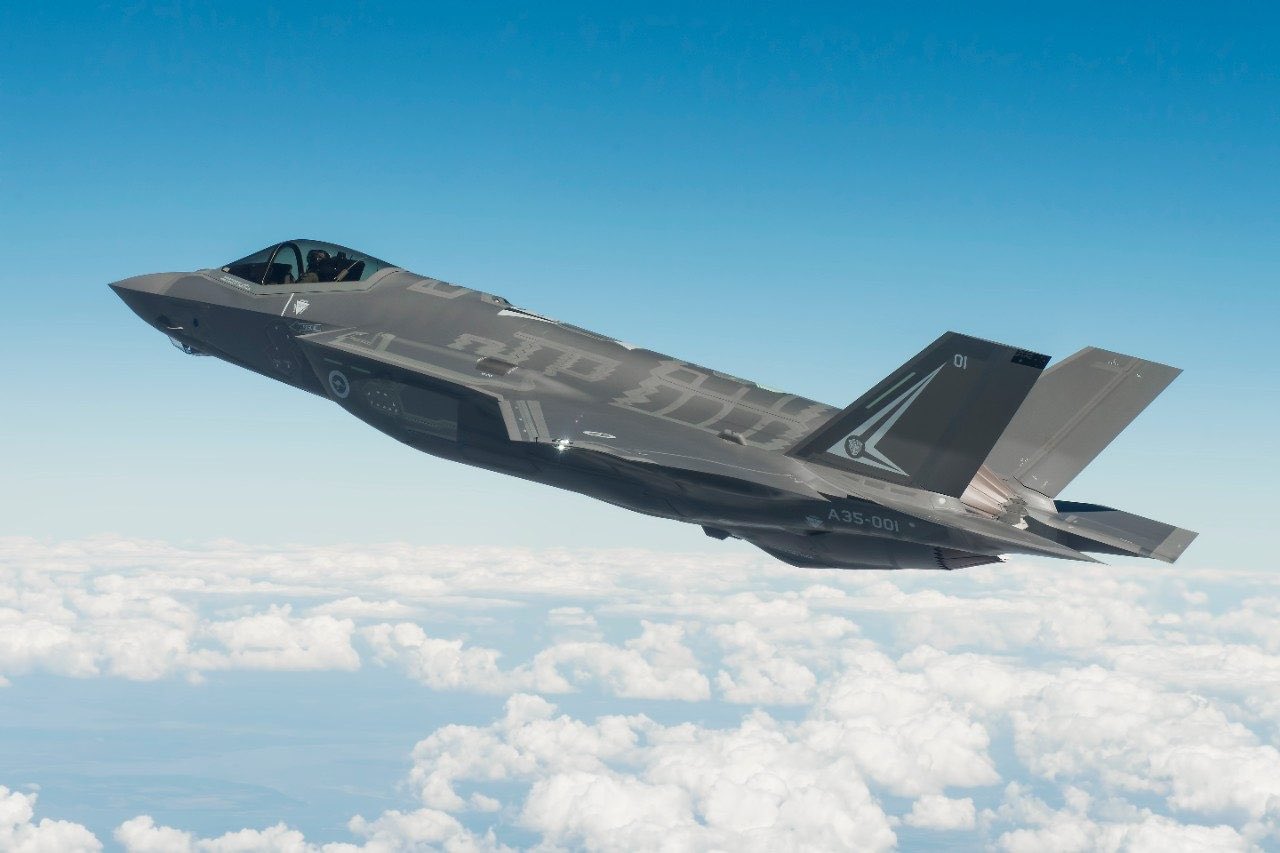 This provides F-35 pilots with a significant edge, especially given the jet's capacity to immediately integrate data from other F-35s and friendly aircraft, allowing them to view considerably more of the battlefield.
China's J-20 & FC-31
China's Chengdu J-20, also known as the Mighty Dragon, was the first non-US fifth-generation fighter to enter service. Chengdu Aircraft Industry Group (CAIG) of China develops the Chengdu J-20, which is a single-seat multirole stealth fighter aircraft.
After J-20, China's J-21 Carrier-Capable Stealth Fighter Aircraft Gets Ready To Challenge US' F-35 Jets
After the F-22 was unveiled, work on the J-20 began. Its exact characteristics are unknown, although it is expected to have a top speed of roughly Mach 2 (1,535 mph), a ceiling of around 60,000 feet, and a range of nearly 700 miles.
In a straight-up duel, the J-20 is thought to be inferior to its American equivalents, in part since the Chinese have struggled to build powerful engines. Initially, the Chinese adopted Russian-made engines, but are gradually replacing them with domestically developed WS-10C, which is being used as a bridge until the WS-15 arrives.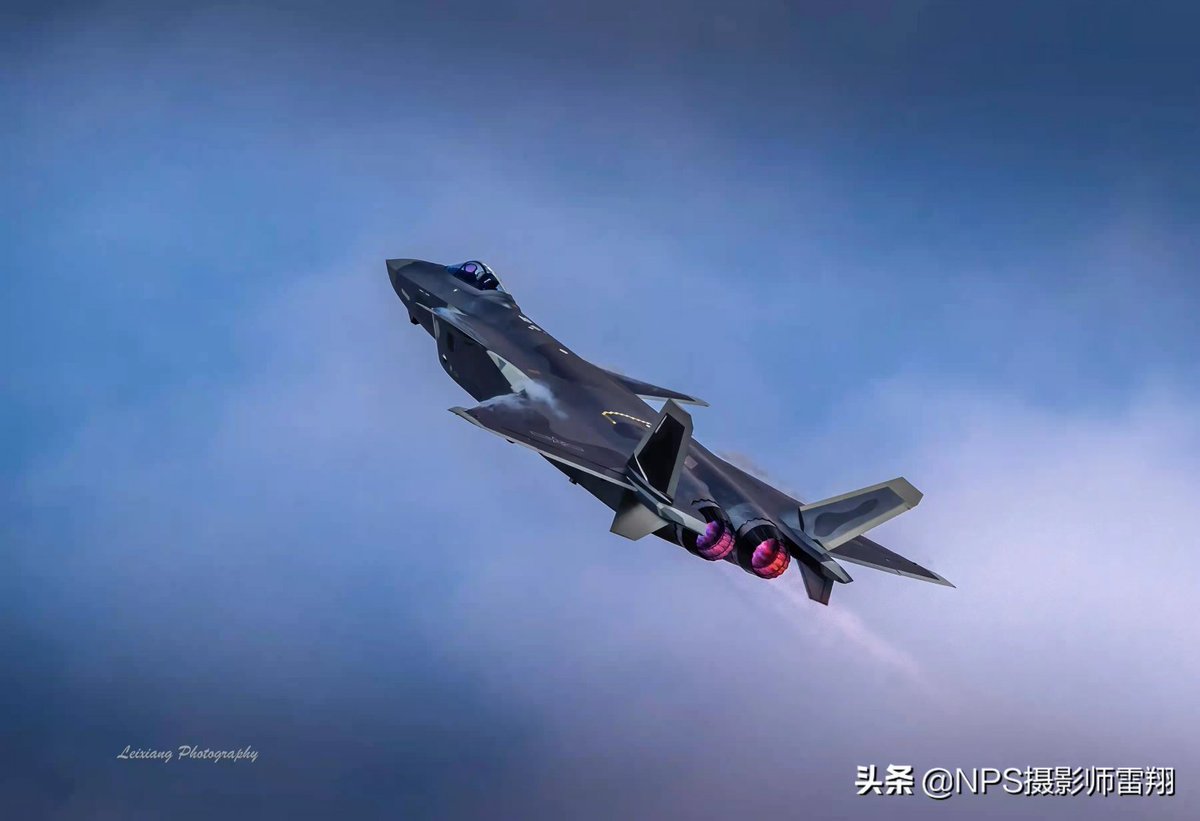 Shenyang Aircraft Corporation, an affiliate of Aviation Industry Corporation of China, is building the Shenyang FC/J-31 (F-60), a fifth-generation, multi-role, twin-engine stealth fighter aircraft for the People's Liberation Army Air Force (PLAAF). After the J-20, it is China's second indigenously developed stealth fighter.
During the Zhuhai Air Show in November 2014, the J-31 prototype flew for the first time. However, it hasn't received any orders from the PLA or any other foreign country. Its carrier-based variant is also in the experimental phase, as reported by Eurasian Times.
The Russian Su-57
Russia's participation in the fifth-generation competition led to the development of the Su-57 ( NATO nickname Felon). Six air-to-air missiles can be carried in four internal armament bays, and six more can be added to external hardpoints on its wings. The jet also includes a 30 mm autocannon with a single barrel for close combat.
Su-57, which was designed by Sukhoi Design Bureau and Russian Aircraft Corporation, flew for the first time in August 2019. Russia claimed its first stealth-capable fighter jet would deliver superior stealth, speed, weaponry, and sensor capabilities to the country's armed services.
SU-75 Checkmate: High Possibility That Indian Air Force Will Opt For Russian Stealth Jets Over Rafales & Gripens – Top Analyst
It has a fuselage with a blended wing body that combines the functions of a fighter jet and a strike aircraft. Two Su-57 fighter jets have flown to Syria twice, although only for short periods of time and without carrying out combat missions.
India's AMCA
The AMCA is a fifth-generation fighter for the Indian Air Force, with sixth-generation capabilities expected in the future. Initial research is finished; the maiden test flight is expected in 2025, and production is scheduled for 2030.
Tejas Mk-2 – India's New SuperFighter Is Now One Of Top 4 Light Combat Aircraft In The World Along With 'Idol' Saab Gripen
Being developed by the state-owned Hindustan Aeronautics Limited (HAL), AMCA is estimated to be 56 feet 5 inches long, capable of reaching Mach 2.15, with a range of 1,750 nautical miles.
It will be equipped with laser-guided bombs, a 23mm GSh-23 cannon, S-8 rocket pods, Astra Mark 1/2/3 air-to-air missiles, and BrahMos New Generation air-to-ground missiles.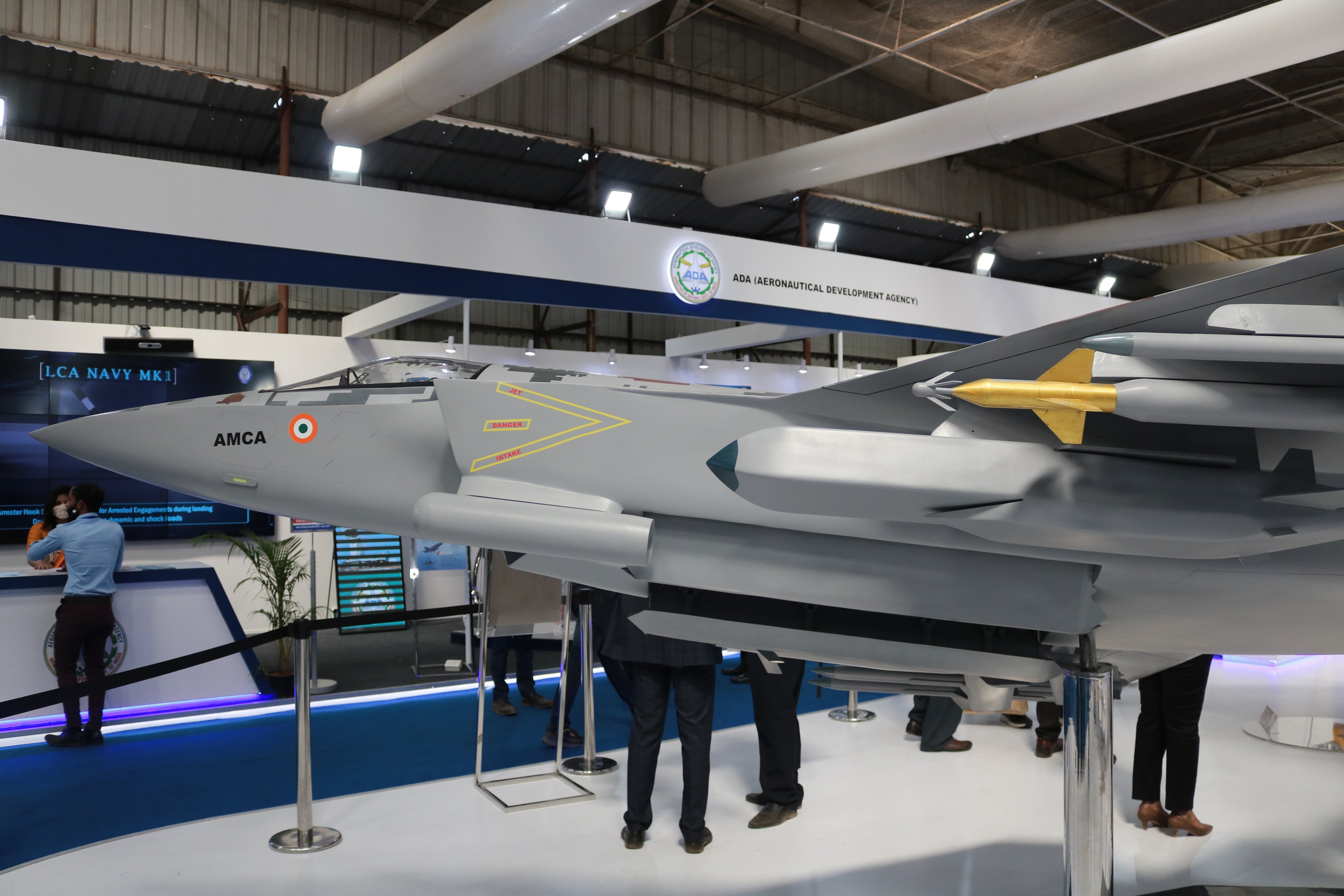 AMCA will be a stealthy all-weather swing-role fighter with a single seat and two engines. In a phased production strategy, two types of AMCA will be developed.
Fifth-generation technologies will be included in the AMCA Mark 1, while the additional sixth-generation technology advancements will be added to the AMCA Mark 2.
South Korea's KF-X
South Korea revealed a stealth fighter that it is jointly developing with Indonesia and aims to field it by 2028. This advanced multirole fighter KF-X is primarily planned for the Republic of Korea Air Force (ROKAF) and the Indonesian Air Force (TNI-AU).
To help dominate the combat, the characteristics include sophisticated tracking and engagement facilities, superior avionics, high-end engine upgrades, agile performance, composite construction, and inherent stealth features.
The KF-21 is expected to replace the South Korean Air Force's F-5E/F Tiger IIs and F-4 Phantoms as well as some older F-16C/Ds and F-15K Slam Eagles, all of which are nearing the end of their life cycle.
The KF-21 will also complement the 60 American F-35As that South Korea is purchasing. An estimated 40 KF-21's are expected to be slated into service by 2028, The EurAsian Times earlier reported.