The US has successfully completed the construction of a hi-tech radar system that will enable it to avert missile threats including Hypersonic ones from its adversaries, especially North Korea.
Even though the plan for this construction dates back a few years, Washington has particularly become wary after talks between then-President Donald Trump and North Korean leader Kim Jong-un fell apart in the Hanoi Summit of 2019.
Pentagon announced on December 6 that it has completed the construction and will soon begin testing a 'Long-Range Discrimination Radar' for a homeland missile defense system that can track intercontinental ballistic missiles as well as next-generation threats like hypersonic weapons, reported Reuters.
The plan for new long-range radar to be deployed in central Alaska by the US Defense Department was originally developed in 2015. It was aimed at helping the US missile defenses better distinguish potential enemy missiles launched by Iran or North Korea and to increase the capacity of interceptors on the ground in Alaska and California.
The deployment comes at a time when America's adversaries Iran and North Korea have continued their nuclear programs to different yet unacceptable degrees despite the US sanctions.
"The Long Range Discrimination Radar has completed construction, and we can now begin the testing phase that will lead to the full operational use of this essential system," stated Vice Admiral Jon Hill of the Pentagon Missile Defense Agency. Northern Command will be able to better defend the US against ballistic and hypersonic missile threats owing to LRDR."
The US Missile Defense Agency today announced the completion of military construction and installation of radar arrays for the Long Range Discrimination Radar (LRDR) during a ceremony declaring initial fielding of the radar at Clear Space Force Station, Alaska. #missiledefense pic.twitter.com/runS9sIfmf

— Department of Defense ?? (@DeptofDefense) December 6, 2021
This announcement comes just a few days after the United States, Japan, and South Korea had unanimously warned Pyongyang that more sanctions would be imposed on it if it did not review its policy and for continuing with the test-launching of missiles, a move that has been aggressively condemned by both of North Korea's neighbors over the past few years.
New Defense System
The LRDR, developed by Lockheed Martin, is a long-range, midcourse tracking radar that is designed to provide continuous coverage and improved discrimination capabilities in order to defend the United States.
It will help the US Ballistic Missile Defense (BMD) system guard against threats coming from the Pacific, and it will give the Sea-Based X-band radar additional deployment some flexibility.
The LRDR consists of a solid-state, active electronically-scanned antenna. It uses gallium nitride (GaN) technology and operates in the S-band frequency, allowing for uninterrupted coverage even when it is being serviced.
The radar is designed to help the US Ground-based Midcourse Defense (GMD) system discern harmful objects from junk and decoys, making it more effective.
The LRDR could also potentially help the US Air Force with space operations, such as situational awareness. This becomes especially imperative owing to the rapid militarization of space and a triangular contest between the United States, Russia and China.
Just recently, Russia carried out an Anti-Satellite Test, forcing the astronauts at International Space Station to take refuge in their capsules to save their lives.
LRDR will adapt to changing ballistic missile threats and improve ground-based interceptor effectiveness. It will also allow the United States to modify the system according to evolving threats and needs.
Countering Hypersonic Threats 
The official statement specifically mentions hypersonic missiles which the radar will also seek to defend against. It could be attributed to the growing hypersonic capabilities of the two nuclear-armed adversaries — North Korea and China.
In September this year, North Korea claimed to have successfully tested the Hwasong-8 hypersonic missile, as reported by BBC. The new missile is reportedly one of the "five most essential" new weapons systems outlined in the country's five-year military development plan.
The missile was dubbed a "strategic weapon", which normally means that it carries nuclear weapons. The launch was also the country's third missile test in less than a month. It has already shown off a new type of cruise missile and a train-launched ballistic missile system.
With this test, North Korea has joined the limited pool of countries that possess hypersonic capability such as the US, Russia, and now China.
Additionally, a US monitoring website indicated in November that North Korea appeared to be continuing to operate a plutonium-producing nuclear reactor at its flagship Yongbyon plant, citing the discharge of steam and water seen in satellite imagery. It had also tested a submarine-launched ballistic missile.
On the other hand, in July this year, China conducted what is seen as the world's first test of a nuclear-capable hypersonic glide vehicle that flew around the globe before hitting a target.
A more worrying prospect for the United States is that the vehicle in this new Chinese system may fire missiles on its own, which would be a theoretically challenging feat for anything traveling at hypersonic speeds.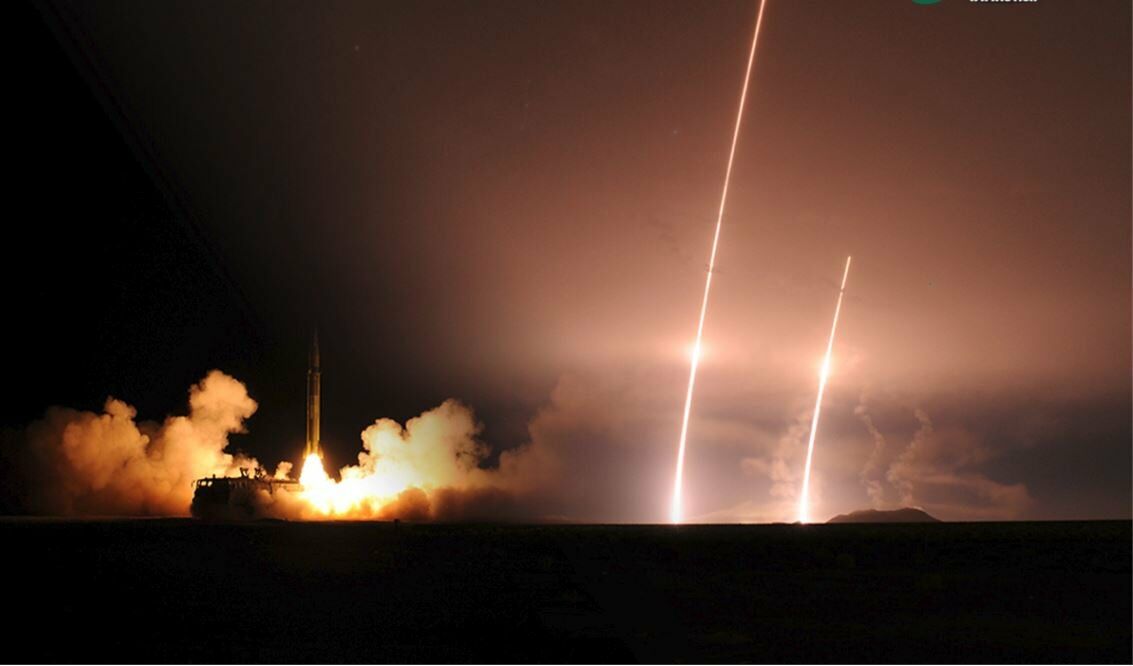 This will, nonetheless, pose a significant challenge to the existing air defense systems if China's nuclear-capable hypersonic weapon system is also orbital in nature and may stay in space for a long period of time, said a senior US Space Force official.
In the face of ever-evolving missile threats, the Long Range Discrimination Radar could provide a significant boost to the US military's defense capabilities.