The US Air Force (USAF) has been experimenting with integrating high-tech solutions into its pilot training routine in view of a resource crisis the service has been plagued with. The USAF recently picked a unique augmented reality based-system that is a fairly new company, Red 6. 
---
Despite its $1.7 billion annual training budget, the USAF has been facing a resource crunch. Training and retaining enough pilots can't be done even with the force's humongous budget. After all, training with actual jets where a red team is playing the role of enemies is not just time-taking but also expensive.
Besides, the adversaries American pilots have to confront have shifted from guerilla insurgents of Taliban to rival pilots from Russia and China. This means that training has to be more extensive. However, the pilots that the USAF is able to train aren't receiving the necessary quantity or quality of mock combat hours.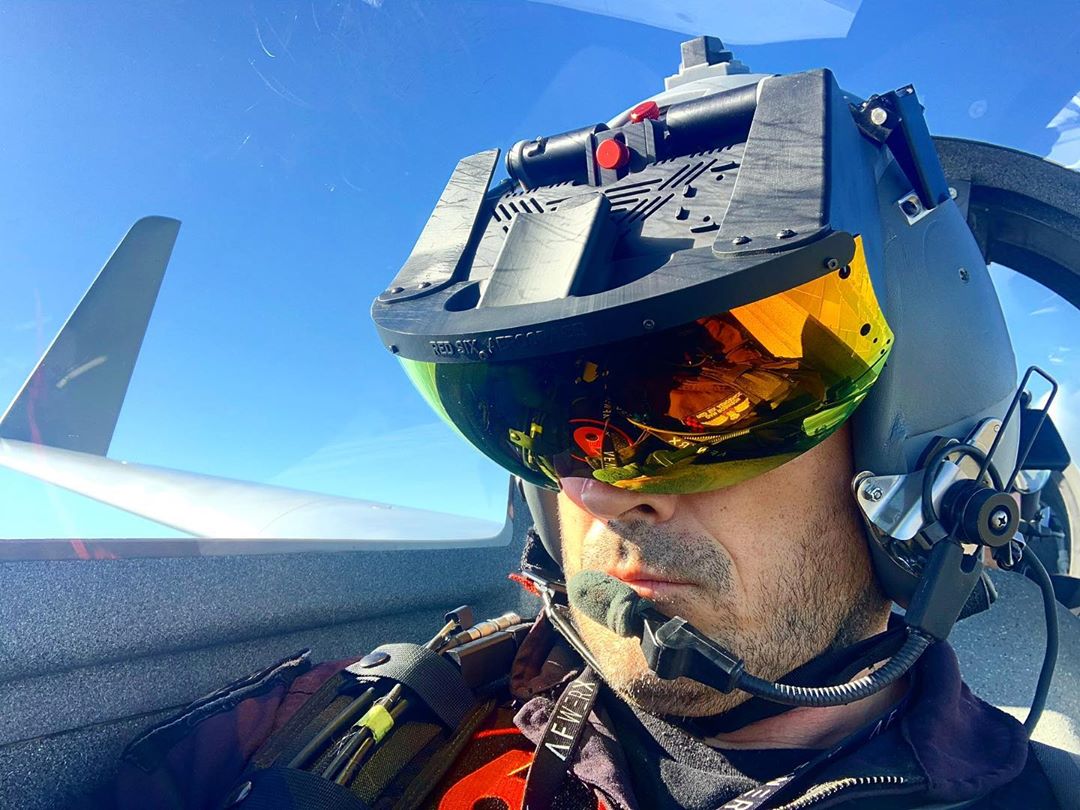 This lack of preparedness among Air Force squadrons can prove to be lethal, especially at a time when the possibility of a confrontation with rivals is always buzzing around the corner.
There is an immediate need for a cheaper method of training that doesn't compromise on quality. USAF is hoping that a young startup's augmented reality technology will help.
Red 6's Augmented Reality
Red 6 was founded in 2018 by Daniel Robinson, a former Royal Air Force pilot. The company has developed Airborne Tactical Augmented Reality System (ATARS) that enables Augmented reality (AR) to function in dynamic, high-speed environments.
This piece of technology allows virtual and constructive elements of air combat training to be projected in the real world, in real-time. The system can facilitate within visual range (WVR) maneuvering against synthetic threats.
ATARS can provide a dedicated "Red Air" training resource to every squadron. They can obtain unlimited synthetic training against hyperrealistic projections of near-peer adversaries. It is time-saving, cost-effective, and can cater to more squadrons than traditional training methods.
Airborne Tactical Augmented Reality System Red 6 LVC (Live,Virtual & Constructive) has now been approved for Phase 2 SBIR that will see it integrate its technology into #USAF platforms, starting with the T-6.Future plans are to integrate the system with a T-38, and then the F-16 pic.twitter.com/qZjyZq2X9a

— The Dead District (@TheDeadDistrict) May 3, 2020
This system comprises a custom, full-color AR headset that has been designed to be worn with a standard HGU-55 helmet. The HGU-55 is used by F-15 and F-16 pilots.
Unlike virtual reality (VR) environment where everything users view is simulated, AR actually blends virtual simulations with the landscape outside the cockpit.
Thus, instead of simulating the sky and the adversary jet, Red 6's system shows the simulated enemy fighter in the actual sky. This allows the pilots to practice fighting during live flights. The simulation even adjusts as the user moves.
The system isn't limited to fighter jets alone. It can be applied to any type of training and is also upgradeable to keep pace with the US' evolving enemies.
The USAF Deal
Realizing the merit of the ATARS, the USAF inked a couple of contracts with Red-6, providing it substantial cooperation and financial backing. The Air Force's AFWERX innovation hub had earlier awarded the company Small Business Innovation Research (SBIR) Phase I and Phase II contracts. Its latest one, inked in August this year, is an SBIR Phase III contract.
This deal, worth up to  $70 million, is to fit the USAF T-38 Talon with the AR training system that will enable it to dogfight against simulated Russian and Chinese fighters. These simulations will be projected inside the pilot's helmet.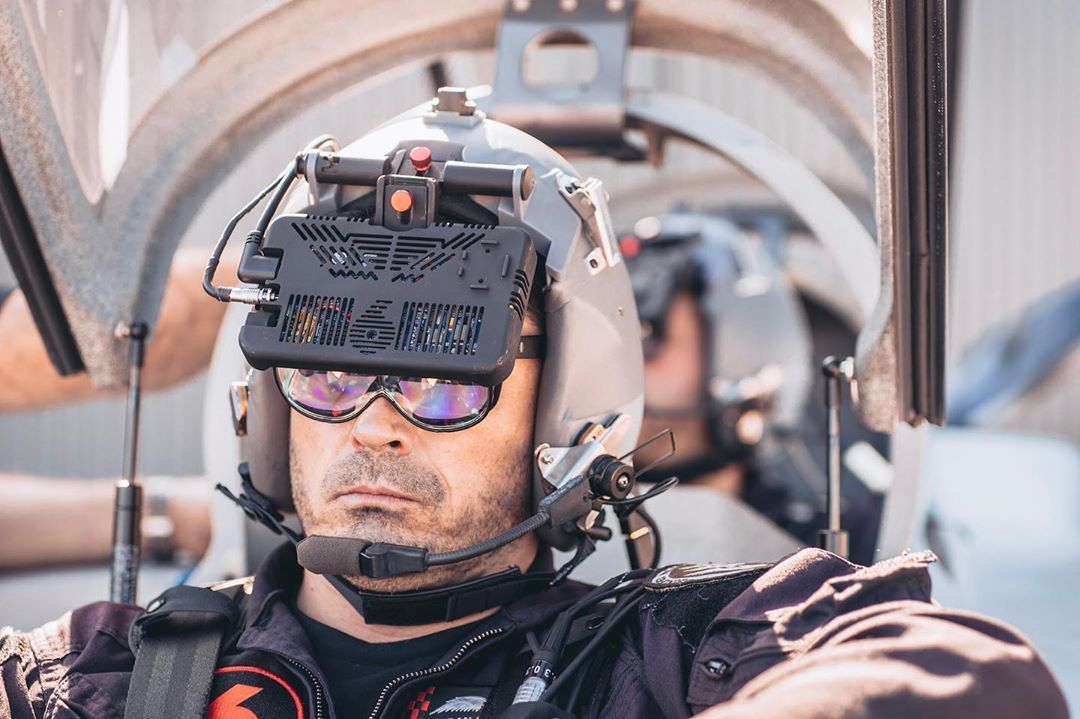 The Northrop Grumman-produced T-38 is used to train fighter pilots. Following the Talon, the ATARS will be integrated with a fourth-generation jet. Daniel Robinson told Defense News that a T-38 equipped with the ATARS system could be ready to begin flight tests between 6-12 months from the time of signing the deal.
Red 6's improvements to their novel system have continued even after the contract was finalized. There has been some progress in the development of the software and hardware that comprise the AI-powered ATARS. The system now has a demonstrated ability to conduct training sorties that set a real pilot up against several simulated adversaries at once.
In addition to enemy jets, the company is now also able to add surface-to-air missiles into the augmented training environment. This has made the AR training setup more realistic than ever before.
Beyond adversaries, and beyond one-on-one engagements, the improved system also allows the pilot to work with a friendly virtual AI-driven wingman against a single mock threat in a two-on-one engagement.
The synthetic training already featured simulated friendly aircraft and tankers. However, pilots were only able to carry out general flight maneuvers in relation to them.
Red 6 plans on inserting even more air and land-based assets into this AR-reliant training system. The virtual frontiers for military training are definitely being pushed forward quite swiftly, and the USAF seems to be one of the first entities to reap its benefits.