Iran will soon present a new hypersonic missile after conducting all the necessary tests, Amir Ali Hajizadeh, the commander of the Islamic Revolutionary Guard Corps (IRGC) Aerospace Force, said on Monday.
"The tests of this (hypersonic) missile have been conducted, and it will be demonstrated soon," Iranian news agency IRIB quoted him as saying.
The commander added that the new missile can fly at a speed of 12-15 Mach (8,893-11,116 miles per hour), is maneuverable both inside and outside the atmosphere, and is capable of targeting enemy missile defense systems.
In November 2022, Tehran said it had developed the first national hypersonic ballistic missile. The United States said at the time that it was "skeptical" of Iran's reports.
Are Hypersonic Missiles Invincible?
Hypersonic missiles might not be the ultimate invincible weapon as boasted by China and Russia. At least, the US defense establishment appears to believe so.
Hypersonic missiles are the new lethal weapons in the arsenal of Russia and China to project their power. In the Ukraine-Russia war, the Kinzhal has been received with awe and terror.
Most recently, China war-gamed to destroy a US aircraft carrier group with its latest long-ranging hypersonic ballistic missile DongFeng-27 to signal the arrival of its "Blue Dragon" strategy in the Indo-Pacific.
This arch-nemesis of the US have been quite boastful of its hypersonic weapons program and have already been deploying them to deny area access to the US. But the US hypersonic weapons programs are trailing owing to a lack of a plan, technological gaps, and a belief that ballistic missiles are a better and cost-effective bet against an adversary.
The US Army, Navy, and Air Force have their own non-nuclear hypersonic missile development program to develop weapons that fly five times faster than the speed of sound and spend most of their flight in the Earth's atmosphere.
These missiles are designed to be maneuverable and capable of striking targets in 15-30 minutes from thousands of miles away. However, the US technology is yet to reach the deployable stage.
China claimed to have deployed a hypersonic glide vehicle system, the DF-17, in 2020. Its DongFeng-27, with a range of 5,000–8,000 kilometers, is already in service. Russia has also deployed two missiles, the Kinzhal hypersonic air-launched ballistic missile, and the Avangard hypersonic glide vehicle, in 2017 and 2019, respectively.
The US is committed to developing conventional hypersonic systems, while China and Russia are seeking dual-capable systems having conventional and nuclear capabilities. The US has traditionally kept the system for delivering nuclear and conventional payloads separate to remove ambiguity.
Amidst the intensified hypersonic missile arms race, the US in April confirmed that the progress on deploying its first "Dark Eagle" long-range weapon system looks promising. In 2021, the US Army was equipped with missile launchers sans missiles. The program had also been riddled with test failures and delays.
Initially, the Army had planned to conduct three flight tests of the system before deploying the weapon in the 2023 fiscal year. But the failures of the first two tests pushed the timeline for the third test.
The US Air Force, in light of the fast-paced hypersonic missile program of China and Russia, jumped some timelines to conduct a flight test in January 2023. During the trial, the hypersonic scramjet missile was launched from a B-52 bomber, and it flew at speeds greater than Mach 5 and for more than 300 nautical miles.
The second test was conducted in March 2023 as the weapon failed to transmit in-flight data.
While acknowledging that the test failed, the US Air Force Secretary Frank Kendall told a House Appropriations defense subcommittee hearing that Lockheed Martin's AGM-183 Air-Launched Rapid Response Weapon (ARRW) program will be revisited during the 2025 budget.
"They have two more test articles that we can use, and we'll probably have to decide on the fate of ARRW after we complete the analysis and hopefully do those two tests," Kendall said.
The test was followed by criticism from the Congressional Budget Office for the lack of a plan on the part of the US Air Force and for cutting corners to race to prototype and deploy the missile.
Director of Operational Test and Evaluation (DOT&E) Nickolas Guertin said in his annual report to Congress that the US Air Force was faulted for testing the prototype "without an approved master test plan or an operational demonstration plan."
His January 31 report said that the system had encountered hardware and software problems, leading to delays.
Specifically talking about the ARRW, Guertin said in the report: "The hypersonic ARRW missile was launched as a mid-tier, rapid acquisition program. But the ARRW, to be launched from a bomber, does not yet have an integrated test plan blessed by DOT&E. A shortage of range space and long waits between test shots, coupled with snafus unrelated to its design, have slowed progress."
The report says that it is unclear whether ARRW might be vulnerable to cyber disruption. So far, the report concluded, ARRW "has not yet demonstrated the required warfighting capability."
The Air Force's 2024 budget request does not include any money for buying hypersonic missiles—but it continues to fund research and development for ARRW and Raytheon's Hypersonic Attack Cruise Missile (HACM), with US$150 million for the former and US$380 million for the latter.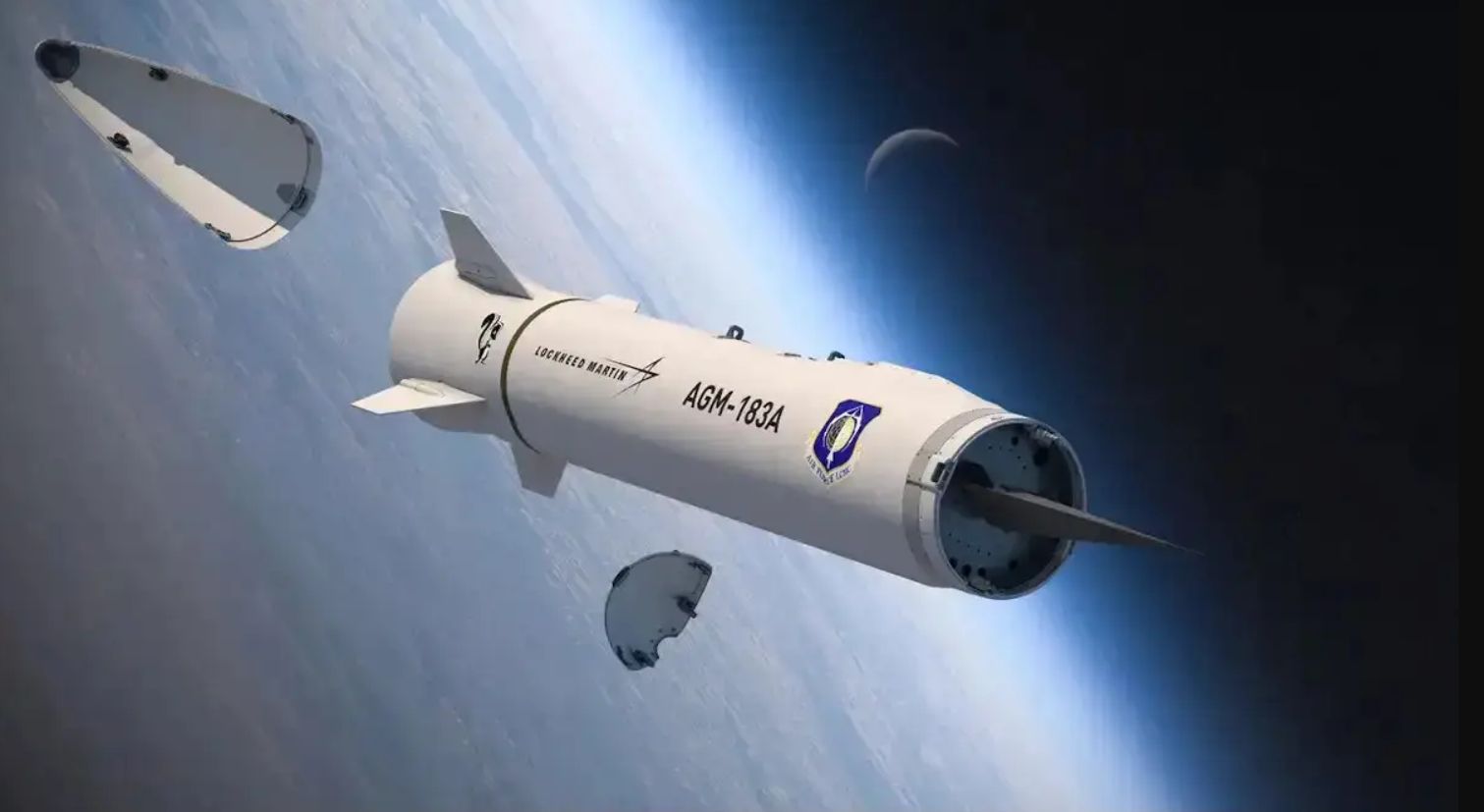 The 2023 Congressional Budget Office analysis of the US hypersonic weapons programs also found glaring technological challenges like mitigating extreme heat generated at high speeds in the atmosphere in the project.
"Shielding hypersonic missiles' sensitive electronics, understanding how various materials perform, and predicting aerodynamics at sustained temperatures as high as 3000 degrees Fahrenheit require extensive flight testing. Tests are ongoing, but failures in recent years have delayed progress," explained the report.
The analysis found that in comparison to ballistic missiles with maneuverable warheads, hypersonic missiles are less likely to survive in conflict. The report said that the ballistic missiles might have a handicap against highly effective long-range defenses, but no one is developing them. Both hypersonic and ballistic missiles are equally potent against short-range defenses.
"Hypersonic weapons can also maneuver unpredictably at high speeds to counter short-range defenses near a target, making it harder to track and intercept them. Ballistic missiles are also difficult to defend against, particularly if they are equipped with countermeasures to confuse midcourse missile defenses and maneuverable warheads to defeat short-range missile defenses," the report explains.
But when it comes to cost, the hypersonic missiles will prove more expensive to procure and deploy than the ballistic missiles of the same range.
The report concluded, "Given their cost, hypersonic weapons would provide a niche capability, mainly useful to address threats that were both well-defended and extremely time-sensitive (requiring a strike in 15 minutes to 30 minutes)."
"If time was not a concern, much cheaper cruise missiles could be used. If targets were time-sensitive but not protected by defenses that effectively intercept incoming ballistic missiles in the middle of their flight, the report added that less costly ballistic missiles with maneuverable warheads could be used," the report added.
According to the Congressional Budget Offices estimates, procuring 300 intermediate-range hypersonic boost-glide missiles and sustaining the missile system for 20 years would cost US$17.9 billion in 2023.
By comparison, 300 ballistic missiles with the same speeds, ranges, and targeting capabilities as those hypersonic missiles would cost US$13.4 billion.
Ritu Sharma has written on defense and foreign affairs for over a decade. She holds a Master's Degree in Conflict Studies and Management from the University of Erfurt, Germany. Her areas of interest include Asia-Pacific, the South China Sea, and Aviation history.
She can be reached at ritu.sharma (at) mail.com