The United States state department cleared the sales of various weapons systems to the governments of Saudi Arabia, Brazil, Croatia, Canada, Lebanon and South Korea, for a total estimated cost of $1.55 billion.
Canadian Firm To Buy Huge Number Of F-16 Fighter Jets From Israel; Could Exceed The Fleet Strength Of RCAF
The announcements were made on the Defense Security Cooperation Agency (DSCA)'s website. The organization is a part of the United States Government and provides financial and technical assistance, transfer of defense matériel, training and services to allies, and promotes military-to-military contacts.
Saudi Arabia
According to the press release, the U.S. State Department has made a determination of possible 'Foreign Military Sales' to the Saudi Government, providing training and support to the nation's military via USMTM (the United States Military Training Mission to Saudi Arabia) located in Riyadh.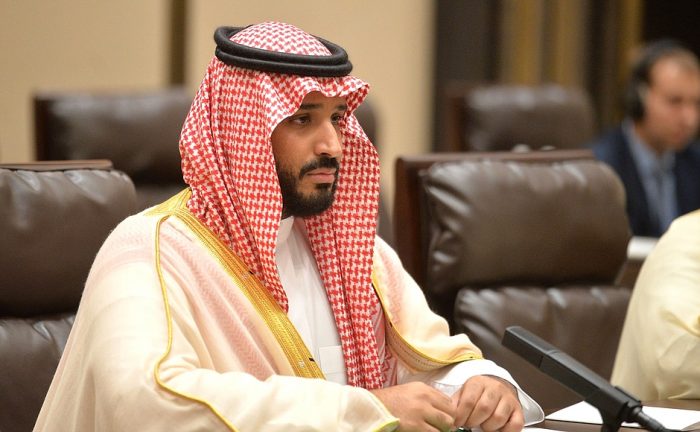 The USMTM coordinates security assistance efforts to train, advise, and assist the Saudi Arabian Armed Forces in building defense capacity/capability through military exercises and professional military education in order to promote regional security and to protect the common interests of the United States of America and the Kingdom of Saudi Arabia while strengthening the strategic partnership.
The total cost of support would cost $350 million for Riyadh to house its American guests for 5 more years.
Brazil
The South American country shall receive 22 Mk-54 lightweight torpedoes along with the associated equipment for an estimated cost of $70 million.
The torpedoes being given are Mk-54 conversion kits, upgrading the existing Brazilian inventory of Mk-46 Mod 5A(S) torpedoes to Mk-54 Mod 0 standard. Torpedo containers, Recoverable Exercise Torpedoes (REXTORP), Fleet Exercise Section (FES) and fuel tanks, air-launch accessories for rotary-wing, torpedo spare parts, propellant, lanyard start assembly suspensions bands, thermal batteries, training, publications, support, and test equipment, and U.S. Government and contractor engineering, technical, and logistics support services, along with other related elements of logistics and program support are all included in the deal.
Croatia
Being one of the largest in the approved deals among the lot, the Croatian government is cleared for an extensive upgrade package for 76 of its M2A2 Bradley Fighting Vehicles, for an estimated cost of $757 million.
The upgrade package includes weapons and related technology like TOW missiles, M240 general-purpose machine guns, ammunition, hunter-killer technology, smoke grenade launchers, radio systems, armour upgrade, and other sorts of maintenance and logistical support from the US government.
"Implementation of the proposed sale will require U.S. Government and contractor personnel to visit Croatia on a temporary basis in conjunction with program oversight and support requirements, as well as to provide training and maintenance support in-country," the release added.
Canada
For the Royal Canadian Air Force, the US government has approved the refurbishment and sustainment support for its C-17 strategic airlifter airplanes for an estimated cost of $275 million. The service currently operates a fleet of 5 such aircraft.
Lebanon
The Lebanese Armed Forces shall get about 300 M1152 HMMWVs (High-Mobility Multipurpose Wheeled Vehicles), which are also popularly called 'Humvee', for an estimated cost of $55.5 million.
According to DSCA, the sale of Humvees would also be accompanied by logistical and maintenance support, along with technical services. The Humvees have been popular and served around the world, and are the U.S. Forces' primary utility vehicle. Its armored variants can withstand small arms fire and have served well in battlefields all across the world.
However, these are being replaced by MRAP vehicles in service. Lebanon already operates about 1,000 Humvees of various variants.
Republic of Korea
The South Korean Navy shall be receiving two units of Mk-15 Mod 25 Phalanx CIWS (Close-In-Weapons-System) from the United States Government, in a deal costing $39 million if inked.
These CIWS systems would be installed on its first KDX III Batch II Class ship which would provide these vessels with 'effective means of detecting and defending itself against incoming airborne threats'.
Along with the weapons system, 4,000 rounds of 20mm cartridge would also be given to arm the CIWS, and similar to other deals would also feature the logistics and maintenance support.