Tejas Mk-2 is single-engine aircraft designed by India's Aeronautical Development Agency (ADA) and Hindustan Aeronautics Limited (HAL). The Tejas jet has been touted as one of four leading light combat aircraft (LCA) in the world today, according to a latest research report.  
DECODED: How Did US Marines Add China's 'Most-Advanced Fighter Jet' – Stealth J-20 Aircraft To Its Arsenal?
There is much excitement surrounding the 4.5-generation Tejas Mk-2 aircraft's specifications and how it fares against its competitors.
The aircraft had recently made headlines when the new Indian Air Force (IAF) chief, Air Chief Marshal VR Chaudhari, according to multiple reports, stated that seven squadrons of the Tejas Mk-2 are projected for induction into the service in the coming years. Chaudhari was then discussing the future roadmap of the IAF.
Currently, the Tejas Mk-2 fighter jet is in the Critical Design Review (CDR) phase, which involves multi-disciplinary technical review to ensure that a system can proceed to fabrication, demonstration, and testing to meet desired performance standards while keeping up with the schedule and cost restrictions. This stage is expected to be completed by the end of 2021.
Reports suggest that the Preliminary Design Review (PDR) stage was concluded earlier this year. This is the phase where new technologies are tested, and if they are found to be mature enough, are integrated into the product subsystem.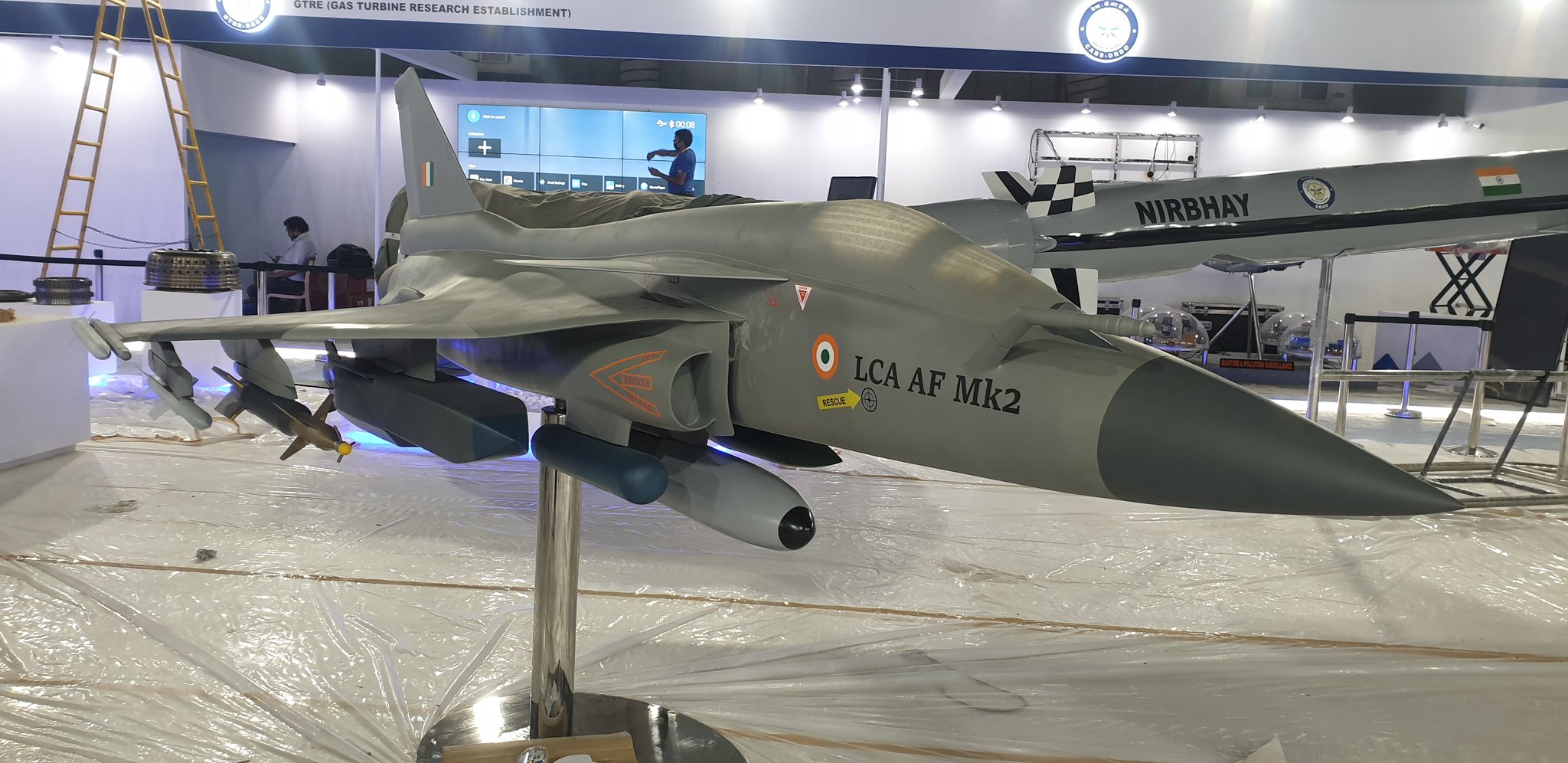 More than 60% of the work prior to the flight tests has been finished. The progress made so far includes the completion of finalization of cockpit configuration, sensors, antennae, process finalization for drawing release, procurement of raw materials and their availability assessment, detailed design of various subsystems, finalization of SOPs for Mk-2's first flight.
The first prototype of the aircraft will roll out by August 2022. Following this, next on the schedule will be the commencement of the flight tests from 2023 onwards.
Girish S Deodhare, Programme Director (combat aircraft) and Director, ADA, was quoted as saying by The Hindu: "The detailed design is complete. In fact, we are in the critical design review stage and metal cutting should start very shortly. The rollout of the aircraft (Mk2) is planned for next year and the first flight in early 2023. We are well on track to achieve these goals."
Tejas Mk-2 – Salient Features
Like its sister variants, the MK2 is also a medium-weight delta-wing aircraft. It boasts greater maneuverability and technological sophistication when viewed in comparison to previous versions. These differences seem to be consistent with generational gaps the variants have had with respect to one another.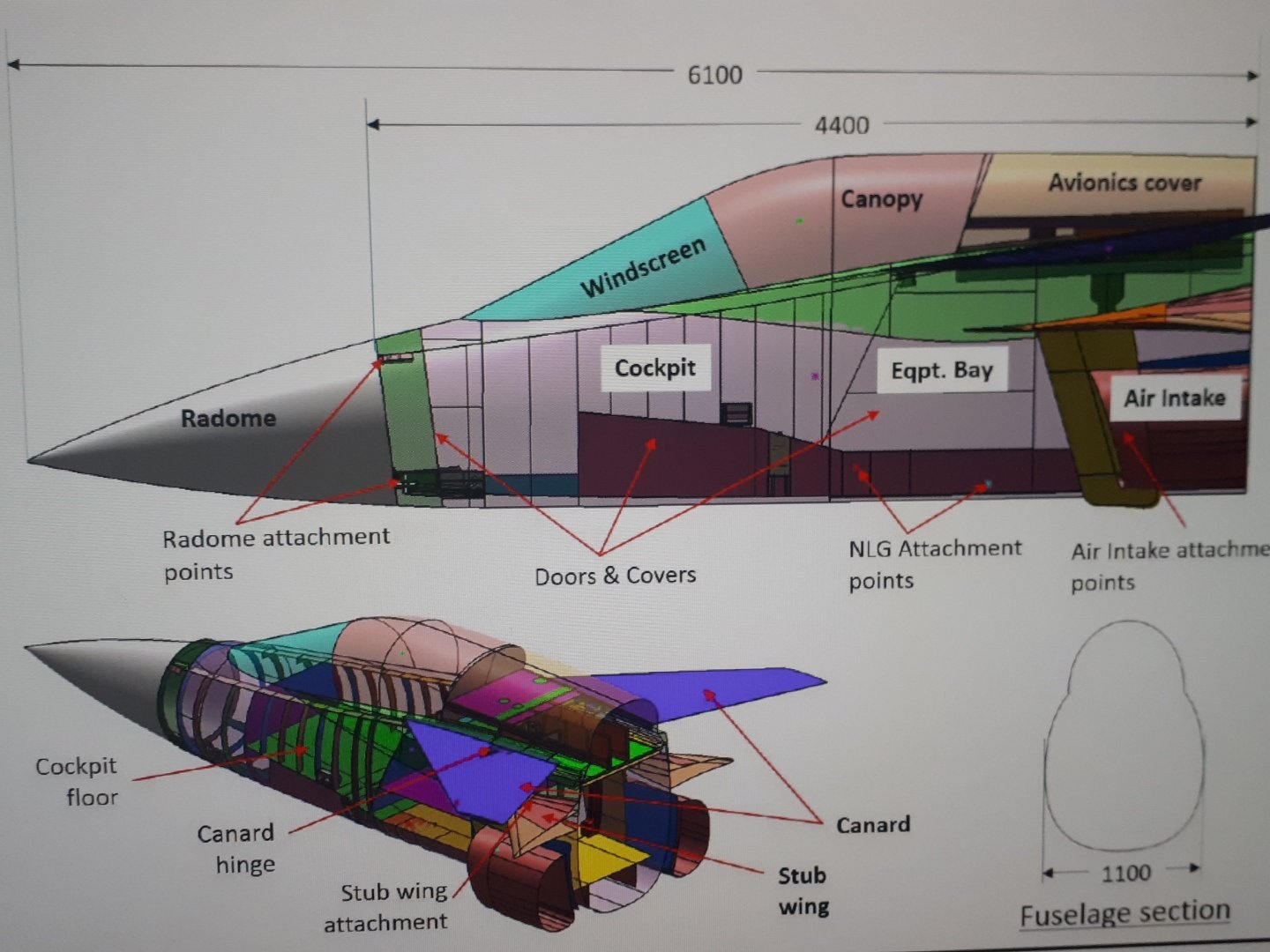 The Tejas Mk-2 will feature enhanced range and endurance. It will flaunt canards and have the ability to carry a payload of 6,500 kg. This is almost double the capacity of LCA Tejas, which could handle a payload of 3,500 kg.
Reportedly, the aircraft will also be outfitted with a multi-sensor data fusion system that will include an active electronically scanned array (AESA) radar and infrared search and track along with a missile approach warning system.
The radar that will guide the MK-2 is called the Uttam AESA and is a 'Made in India' product. This indigenous radar is believed to be advanced enough to have an edge over the Israeli-origin radars that are currently in use onboard other Tejas variants.
The Uttam radar is believed to have the capability of countering enemy electronic warfare (EW) attempts as well.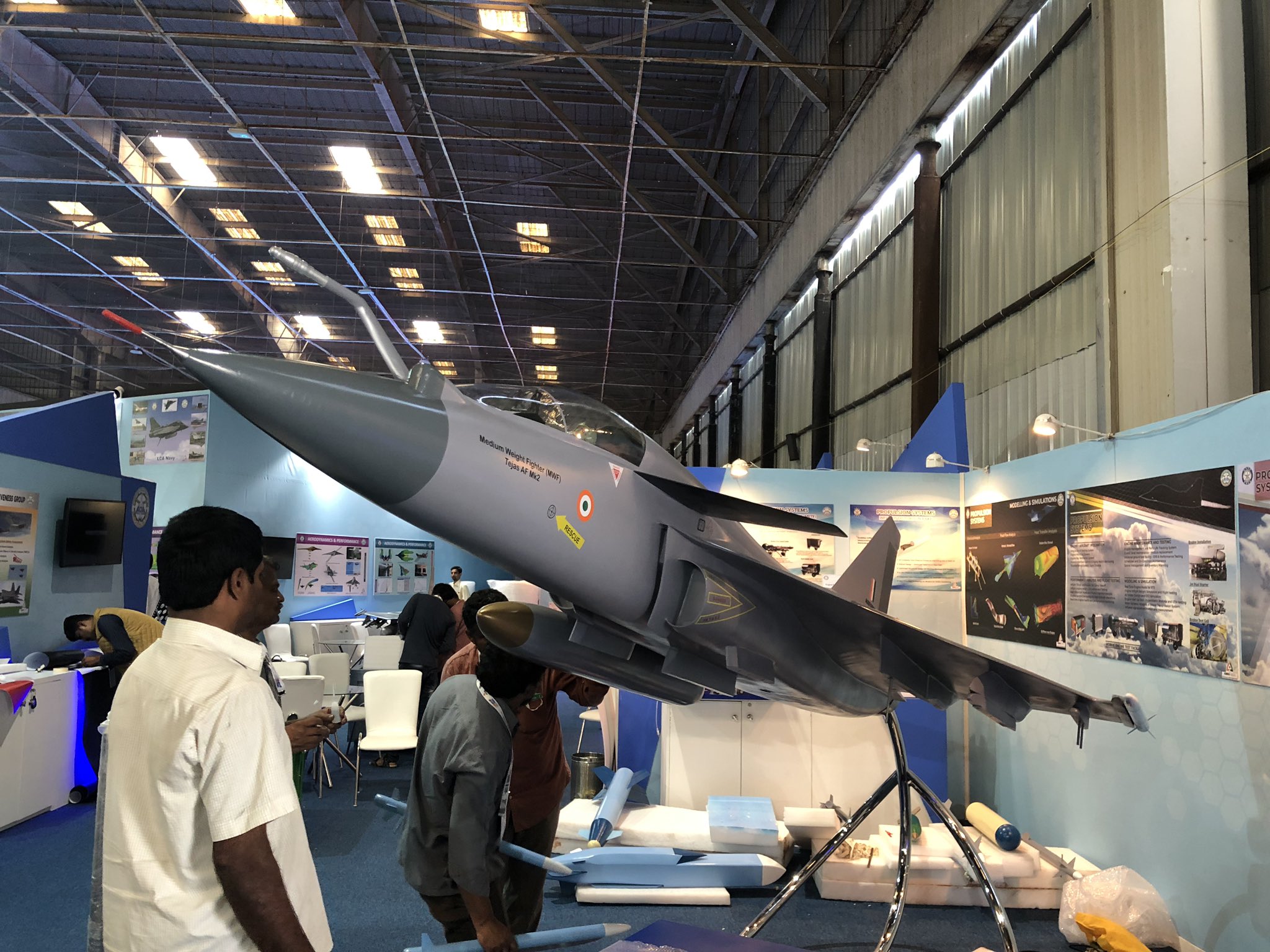 The most interesting aspect of the aircraft is an onboard oxygen generation system. For its weaponry, the Tejas Mk-2 will feature heavy weapons of the class of Scalp, Crystal Maze, and Spice-2000.
Also quite unique is the continuous health monitoring and transmission system that is being worked on for the aircraft by scientists at the Defence Institute of Advanced Technology (DIAT), Pune.
Another notable feature is the high-definition touchscreen providing a 50cmx20cm wide area display. This will allow data fusion and intelligent display of information across the entire length.
Earlier this year, HAL chairman R Madhavan had said the MK-2 variant would be much superior to Tejas Mark-IA, 73 of which are being procured by the Indian Air Force from the HAL under a Rs 48,000 crore deal that was approved by the government on January 13, 2021, according to PTI.
Tejas Mk-2 – Leading Ligh

t

Comba

t

Aircraft
A recent study by 'Research And Markets' on light combat aircraft revealed that India is competing with China & Sweden in this particular arena. The study also observed a rising trend in the global arms race that is reminiscent of the Cold War with international military expenditure reaching $1.98 trillion for 2020.
With this as the background, the report described and analyzed four leading light combat aircraft that are vying for the top spot: Sweden's Saab JAS 39 E/F Gripen, India's HAL manufactured Tejas Mark I/II, China's Chengdu J-10, and the joint Chinese and Pakistani JF-17.
China began the development of the J-10 – a new modern multirole aircraft – in the 1980s. It was slated to be the successor to the country's J-8 and J-9 aircraft.
This Chinese workhorse was introduced as an answer to the Russian MiG-29 and the US F-16. The single-engine, light-weight multirole fighter has the capability to perform all-weather operations, and was specifically designed for air-to-air combat, and fulfilling strike missions.
Like the Mk-2, the J-10 features a large delta wing. It also has two canards right behind the cockpit to provide it with increased maneuverability. The weapons payload on this aircraft is similar to the MiG-29 and F-16. There are three weapon pylons on each wing, with another three on the belly.
The JF-17 Thunder is also a single-engine, lightweight, multipurpose combat aircraft. It is well known that this jet is the product of a partnership between China's Chengdu Aircraft Industry Corporation (CAC) and the Pakistan Aeronautical Complex (PAC).
With a maximum speed of 1,909 km per hour and with ammunitions such as 2 mm GSh-23-2 twin-barrel cannon, 57mm, 90mm unguided rocket pods, short-range air-to air-missiles like the AIM-9L/M, PL-5E, and PL-9C, and beyond visual range missiles like the PL-12 / SD-10, the JF-17 is definitely serving as a tough competitor for Tejas.
Saab's Gripen E, on the other hand, comes equipped with a wide area display and a panoramic high-resolution screen in its smart cockpit. The Skyward-G infrared search and track (IRST) is installed onboard the Gripen E. The MK-2 has an IRST system developed by Bharat Electronics Limited.
Gripen E is also slated to have 3 fuselage pylons, 4 under-wing pylons, and 2 wing-tip stations along with a right air intake station for electronic countermeasures (ECM) pod. The Indian aircraft, on the other hand, has 2 fuselage pylons, 6 under-wing pylons, and 2 wing-tip stations. It is to have a left air intake for an ECM pod.
The Saab Gripen is a powerful, versatile aircraft that not only meets Swedish requirements but has also been sold to various other nations including Brazil. Its aim of being affordable compared to other fighters doesn't mean it compromises on lethality and has been a market leader in light combat aircraft.
The Gripen doesn't require an enormous servicing infrastructure, it offers exceptional availability, and it can be maintained by a small team of engineers. Even Indian HAL was in talks with Saab to collaborate on the upgraded version of Tejas combat jets.
Tejas Mk-2 is expected to beat Gripen probably in terms of cost, even though the exact price per piece for the jet hasn't been revealed yet, only time will tell if India's indigenous aircraft can overpower 'idol' Saab JAS 39 Gripen.
For now, one thing is for sure, Tejas is there to lead and dominate and with the Mk-2 version, it should race ahead of Chinese-origin fighters.