Joint military exercises between China and Tajikistan will be held in the Gorno-Badakhshan Autonomous Region (GBAO) of Tajikistan. This was announced by the head of the press center of the Ministry of Defense of Tajikistan.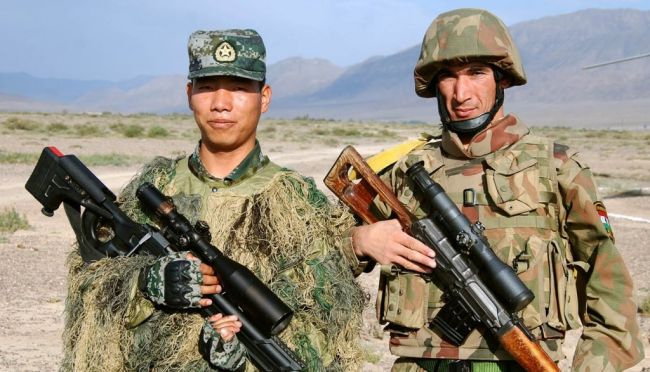 The goal of the upcoming exercises, which are scheduled for the end of July, is to coordinate actions on the border and fight against terrorism. "These are the first full-fledged joint Tajik-Chinese exercises said the spokesman.
The exercises will be held in the garrison of GBAO.  Tajikistan's air force and ground forces will take part in the military drills with China. The composition and units of the Chinese armed forces are still unknown, the press spokesman stated.
Chinese troops have been present in Tajikistan since 2016, with the purpose of monitoring access to the Wakhan Corridor. The Minister of Foreign Affairs of the Republic of Tajikistan officially denies that there are Chinese troops in Tajikistan.
Tajikistan shares its border with Muslim majority Xinjiang province and thus Tajikistan's stability is very vital for China. China firmly backs Tajikistan's efforts to preserve national security and stability, and also helps Tajikistan in economic development.