Taiwan has signed two arms deals worth $1.75 billion with the US, in what could fuel further tensions with China. It is believed the island could be buying High Mobility Artillery Rocket Systems (HIMARS) and anti-ship Harpoon missiles.
The development comes two days after Taiwan saw the largest-ever Chinese incursions into its air defense identification zone (ADIZ).
Taiwan's Ministry of National Defense (MND) announced on June 17 that the island nation would buy two weapon systems from the US in its bid to strengthen the nation's defense competence.
According to Focus Taiwan (CNA), the contracts have been signed between Taiwan's Defense Mission in the US and the American Institute in Taiwan (AIT), MND said in a statement. AIT takes care of relations with Taiwan on behalf of the US government in absence of official diplomatic ties.
The ministry has not disclosed the contents of the contract, referring only to a $346.3 million deal for "a long-range precision fire system" and to a $1.406 billion for "a batch of missiles".
It is believed the packages are the High Mobility Artillery Rocket Systems (HIMARS) and Harpoon Coastal Defense Systems (HCDS). According to local defense experts, these weapon systems are believed to remarkably improve Taiwan's asymmetrical warfare capabilities.
The MND announced that the long-range precision fire system contract took effect on June 1. The deployment of the system is said to be completed in 2027 in Taoyuan and will be looked after by the Army Command Headquarters.
WATCH: US Punctures Russia's Pride, 'Destroys' S-400 Missile Defense Systems In Simulation Drills
Along with this, the contract for the batch of missiles came into effect on May 19. The deployment for the same is scheduled to be completed in 2028 in Kaohsiung city and will be under the charge of the Navy Command Headquarters.
In October 2020, the US State Department had approved the potential Foreign Military Sale (FMS) of 11 M142 HIMARS launchers and related equipment for an estimated $436.1 million, and up to 100 HCDSs and related equipment for an estimated $2.37 billion to Taiwan, as reported by Janes.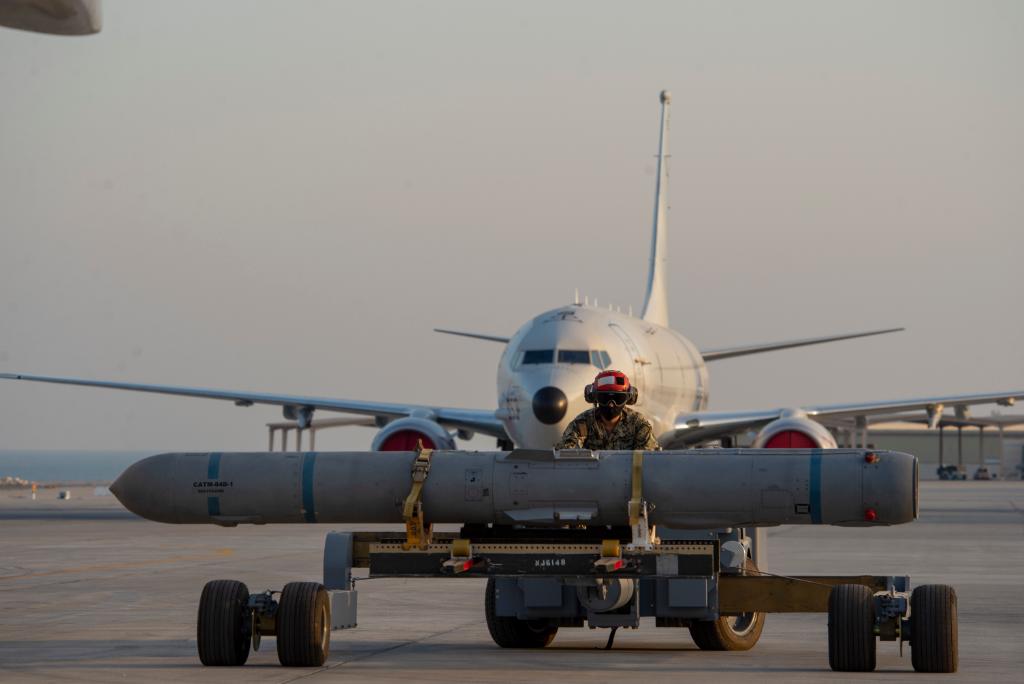 HIMARS is the latest addition to the US' Multiple Launch Rocket System (MLRS) family. It enables troops to engage and defeat artillery and air defense systems, including Patriot and THAAD, according to
The Eurasian Times
.
The arms package also comes with 400 Harpoon Block II missiles as well as 411 containers, 100 launcher Transporter Units, and 25 radar trucks that can be deployed by a total of 25 missile vehicle units in Taiwan, according to Focus Taiwan.
On June 15, Taiwan's Defence Ministry said that 28 Chinese air force aircraft, including one Shaanxi Y-8 anti-submarine warfare plane, four Xian H-6 bombers, one Shaanxi Y-8 electronic warfare aircraft, two Shaanxi KJ-500 airborne early warning and control aircraft, 14 Shenyang J-16 fighter jets, and six Shenyang J-11 fighter jets, violated Taiwan's predefined area.
China, which claims the island as its territory, has reiterated its intention to protect its sovereignty at any cost. Beijing also expressed strong disapproval of the role of "a third country", indicating that the US should not meddle in Taiwan affairs.
Written By Kashish Tandon
READ MORE