Even as the situation in Eastern Europe continues to remain volatile owing to the Ukraine crisis, the US State Department has approved a $6-billion sale of M1 Abrams tanks and other weaponry to Poland. 
Defense Secretary Lloyd Austin announced on February 18 the planned sale of 250 Abrams tanks to Poland. Austin made the announcement in Warsaw, where Polish leaders have expressed concern about the mobilization of thousands of Russian troops in Belarus. 
Last month, top Republicans in the US Congress sought to speed up the proposed sale of Abrams tanks amid Washington's tensions with Russia over Ukraine. The sale had been pending since last summer.
The first delivery of the tanks is due in 2022, according to Polish officials, while the agreement could take two years to conclude, as per the General Dynamics Land Systems, the manufacturer of M1A2SEPv3 Abrams tanks.
.@SecDef: In response to Poland's formal request in July of 2021, @SecBlinken and I have relayed our intent to Congress to offer Poland the opportunity to acquire 250 M1A2 Abrams main battle tanks. #WeAreNATO pic.twitter.com/pBjAJ9LYlS

— Department of Defense ?? (@DeptofDefense) February 18, 2022
Following a meeting with Austin in October 2021, Polish Defense Minister Mariusz Baszczak stated that the former believed that "equipping the Polish Army with Abrams tanks is absolutely justified as it builds interoperability between American and Polish forces".
The sale of Abrams tanks to Poland is another sign of a strong and deepening defense partnership with the United States. It comes after the US dispatched over 5,000 additional troops and fighter planes to Poland amid the Ukraine crisis.
Over the last few years, Poland has acquired or intended to procure a range of American defense systems, such as the Patriot air-and-missile defense system from Raytheon and the Integrated Battle Command System from Northrop Grumman.
Why Is Poland Acquiring Abrams Tanks?
Over a thousand Russian tanks have been stationed near the Ukraine border in recent months. In the meantime, the Ukrainian army has deployed its less advanced tanks.
Ukraine is not the only country concerned about Russian tanks. Poland's land combat vehicles have been in need of an overhaul for a long time. To thwart a potential Russian assault, Poland has some patchwork on outdated Soviet-era tanks and old German Leopard tanks up until now.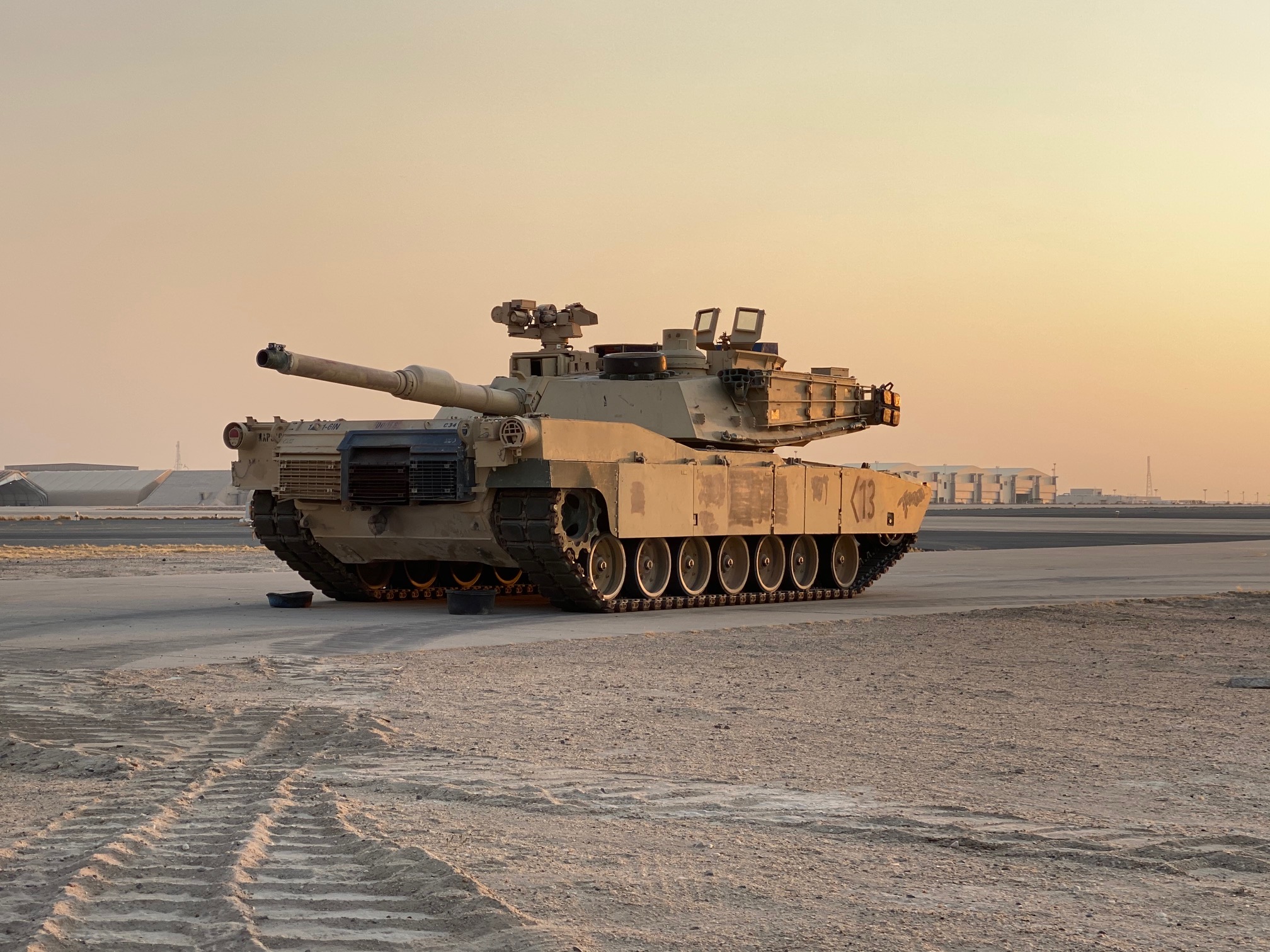 The Central European country currently possesses Leopard 2A4 and Leopard 2A5 tanks and is looking to replace the Soviet-designed T-72s and PT-91s, to match Russia's modern T-14 Armata.
Last year, Polish defense minister Mariusz Blaszczak likewise said, "So we are ordering the most modern tanks. Tanks available in the best-equipped version, tanks that are combat-proven, tanks which were constructed to counter the most modern Russian T-14 Armata tanks."
Earlier, South Korea also launched an initiative to sell Warsaw its Black Panther K2, and there was a moment when that sale appeared to be on the cards. The deal, however, did not go through. Poland is one of NATO's most hardline members when it comes to addressing Russia's revisionist aspirations in Eastern Europe.
Poland, the birthplace of the Solidarity trade union movement that was instrumental in overthrowing communism in Central Europe, is acutely susceptible to Russian adventurism. Successive governments in Warsaw have steadfastly supported Kyiv. 
US Abrams Vs Russian T-14 Armata 
The Armata armored combat vehicle family from Russia differs fundamentally from the Soviet pattern of producing relatively simple, low-cost, yet specialized platforms. In addition, the Armata is available in a variety of configurations, as was intended for the now-defunct Future Combat System program of the United States Army.
Rather than a straightforward design, the T-14 is equipped with a number of cutting-edge technologies that have never been seen before in an operating tank elsewhere in the world. 
The Armata's unmanned turret clearly distinguishes it from any other operating tank. The crew compartment is physically separated from the ammunition. In addition, the tank has passive laminated armor as well as reactive armor and an active protection system. 
Millimeter-wave radars are supposedly used in the active protection system to detect, track, and intercept incoming shots. If all of these features activate, the Armata delivers far improved crew survivability than any prior Russian or Soviet tank.
It does, however, have some disadvantages. Regarding situational awareness and targeting, the crew would rely only on their sensors. Typically, this isn't a significant disadvantage, but it might be a nuisance if the tank is damaged and its sensors or electronics are disabled.
While Armata certainly possesses the latest technology, the Abrams is a tried-and-tested design that is constantly being upgraded. The new M1A3 is a little lighter and more maneuverable.
The Abrams battle tank carries a crew of four personnel and has a manually loaded cannon that can fire against enemy personnel armored vehicles and even low-flying aircraft, according to its manufacturer, General Dynamics. The exact survivability information about the Abrams tank isn't accessible due to security concerns.
That said, since the Armata is a new design, it might experience certain bumps going ahead. Secondly, considering the instability of Russia's economy, there remains uncertainty of whether the T-14 can be mass-produced for domestic use as well as exports.