The US and allied countries are scrambling to supply Ukraine with armored vehicles to thwart an anticipated Russian spring invasion. In line with this, the United States plans to deliver Stryker armored combat vehicles to Kyiv as part of a forthcoming aid package.
The Stryker armored vehicles would potentially boost Kyiv's rapidly growing arsenal and assist in meeting a critical armor need for the Ukrainian forces. This comes as concerns mount that Russia is preparing to mobilize again for a major military onslaught in the coming weeks.
According to a report that quoted Defense Department sources, the Strykers might be included in the upcoming tranche of military aid. The deal, with or without Strykers, might be announced late next week, the report added. 
However, the officials have emphasized that no final decision has been taken. Instead, the government might opt to send the Stryker armored combat vehicles in a different package. 
"We have no announcements to make at this time," said Pentagon spokesperson Lt. Col. Garron Garn. 
The Biden administration revealed that it would dispatch 50 Bradley Fighting Vehicles to Ukraine. Bradley is said to be a powerful tracked armored vehicle equipped with an autocannon, a machine gun, and TOW missiles.
The US has previously provided a range of combat vehicles, including Humvees and trucks designed to carry troops over minefields. However, Strykers provide an excellent solution between a tank and an armored personnel carrier.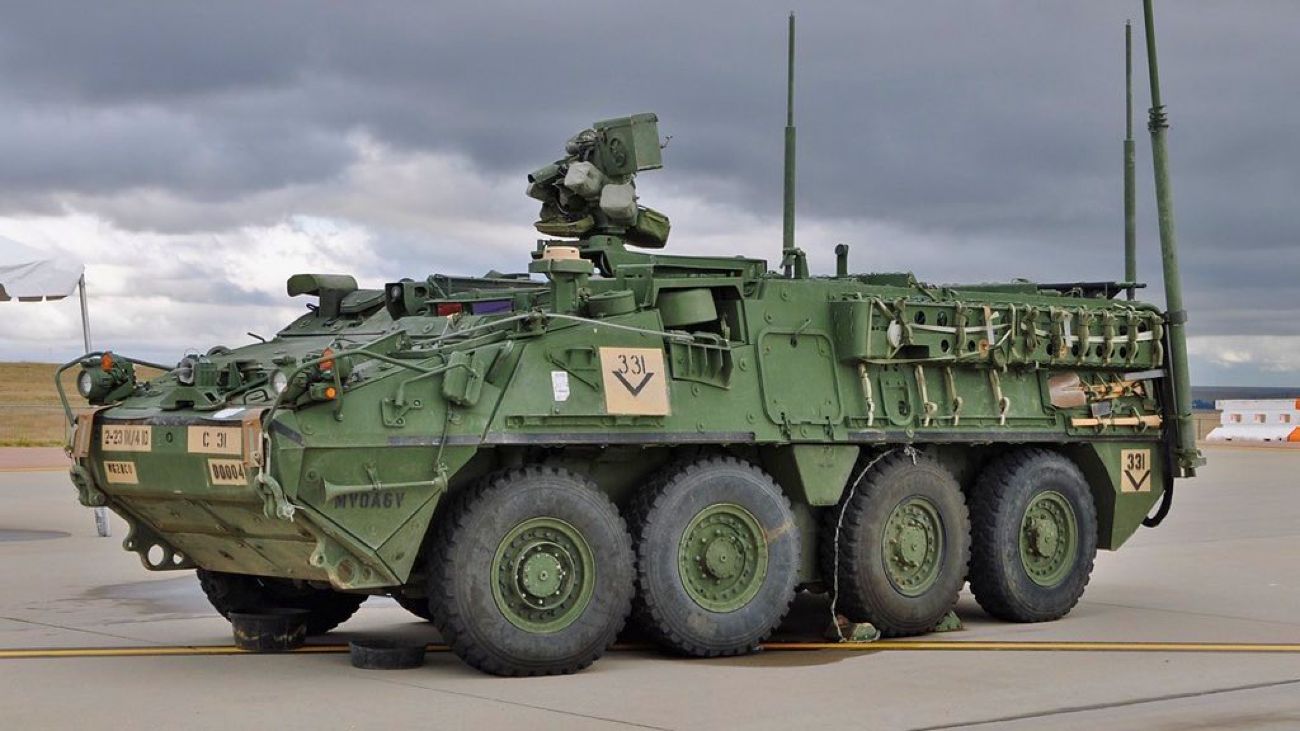 Developed by General Dynamics Land Systems, Stryker is an eight-wheeled armored fighting vehicle. It can operate in snow, mud, and sand, but its off-road mobility is hampered by its absence of tracks. 
Strykers, however, lack the strength and protection of tanks. The wheeled vehicle operates more softly than a Bradley, and it can transport nine men instead of the conventional M2 Bradley's six.
The vehicles, which included a .50 caliber machine gun that a soldier inside the vehicle could remotely fire, were frequently sent to Iraq with US infantry battalions. The vehicle allows American forces to travel fast along paved roads while providing better protection than a Humvee.
How Powerful Are Stryker Armored Combat Vehicles?
Stryker is deadlier than light vehicles like Humvees while being lighter and easier to move than large combat vehicles like the M1 Abrams main battle tank.
For more than 15 years, the Stryker has allowed the US troops to offer direct supporting gunfire to assault infantry by demolishing or neutralizing hardened enemy bunkers, machine guns, and sniper positions in urban, constrained, and open-rolling terrain.
The Stryker family includes three variations based on standard vehicle platforms: the M1127 Reconnaissance Vehicle, the M1128 Mobile Gun System, and the M1135 NBC Reconnaissance Vehicle.
One of the main problems with these vehicles is that they are considered unsuitable for Arctic conditions. US soldiers in Alaska had little confidence in their efficacy and spent more time maintaining the wheeled vehicles than utilizing them in operation.
The Strykers frequently freeze in harsh weather. Soldiers were so upset with the Strykers' performance in Alaska that their replacement was seen as at least a partial cure for their extremely low morale.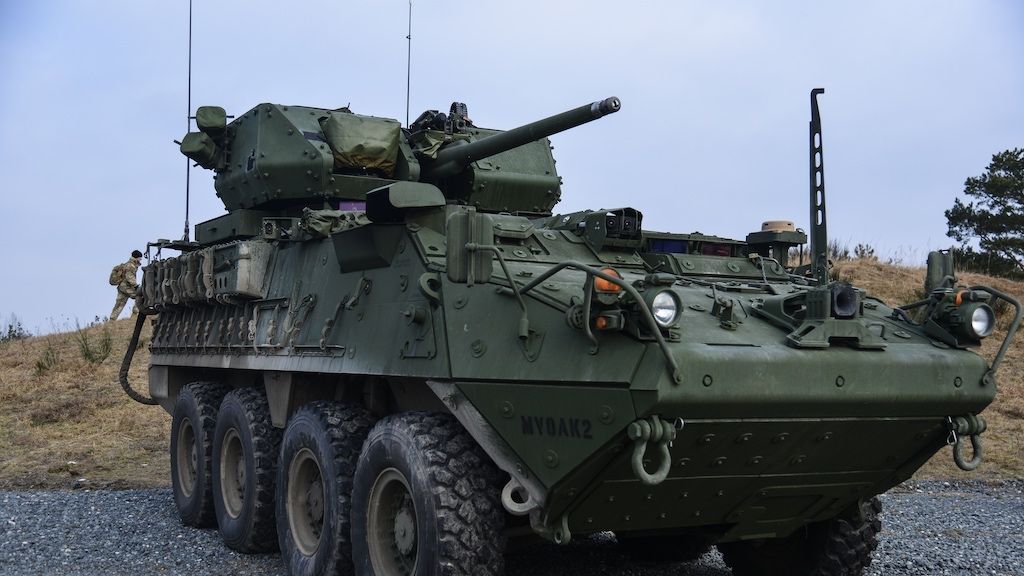 The Army stated in 2021 that it intends to sell all of its Stryker Mobile Gun Systems by the end of fiscal 2022. At the time, the service revealed that the M1128 Stryker Mobile Gun System was outdated and had structural problems with its outdated cannon and automatic loader. 
The Stryker Mobile Gun System was the first Army system to be equipped with an autoloader, which was cutting-edge technology at the time. However, according to the service, the autoloader has become costly to operate over time. 
This M1128 Stryker model was designed with a flat-bottom chassis and never received an update to counter anti-tank mines or IEDs. 
The upgraded Stryker A1 has more engine power than earlier models of the Stryker, which should lead to greater battlefield mobility. The Stryker A1 can also be outfitted with a scout mission equipment package upgrade for reconnaissance operations. 
While Poland is considering supplying Leopard 2 tanks, the British Defense Ministry (MoD) is mulling providing Kyiv with a limited number of Challenger 2 main combat tanks. But it's also believed that Britain, Poland, and France are attempting to pressure Germany into allowing the Leopards to deploy to Ukraine.
Deputy Foreign Minister Paweł Jabłoński recently told Polish public radio, "We encourage other countries to form a broad coalition for the transfer of more modern tanks to Ukraine, such as Leopard tanks."
All in all, sending heavily armored vehicles like the Bradley and Strykers might be the first step toward supplying tanks.