The US Federal Communications Commission (FCC) issued an order approving SpaceX's request to deploy an additional 7,500 Starlink satellites.
"Specifically, we grant SpaceX authority to construct, deploy, and operate up to 7,500 satellites operating at altitudes of 525, 530, and 535 km [kilometers] and inclinations of 53, 43, and 33 degrees, respectively, using frequencies in the Ku – and Ka-band," the FCC said in the order on Thursday.
However, the FCC deferred consideration of SpaceX's proposed use of E-band frequencies and tracking beacons in its satellites.
SpaceX seeks to operate a network of 29,988 non-geostationary orbit satellites for its Starlink constellation, which provide internet to areas with little to no access. Starlink currently has some 3,500 Starlink satellites active in low-Earth orbit.
SpaceX and Tesla founder Elon Musk had earlier stated that SpaceX had more active satellites in Earth's orbit than "the rest of Earth combined."
Musk commented on the news published by the Teslarati portal, which says that SpaceX is preparing for the 30th launch of Starlink satellites in 2022. "SpaceX has more active satellites in orbit than the rest of Earth combined, tracking to double the rest of Earth soon," Musk had said.
Meanwhile, Private Russian company SR Space told Sputnik that it was going to launch its first internet-of-things (IoT) satellite SR NET, in 2024 and use it to test the technologies necessary to create a full-fledged grouping of such devices.
The presentation of the device, which will be the first private IoT satellite in Russia, took place at a Moscow exhibition of unmanned aircraft systems, taking place from November 17-27.
"It is assumed that SR NET will become the Russian analog of the Starlink satellite system. The first launch of the SR NET spacecraft is planned for 2024. Flight tests in orbit of the SR NET demonstrator will last for three to six months, after which a decision will be made on the configuration and technical characteristics of the orbital grouping," the company's press service said.
The satellite will be equipped with six flat phased array antennas and a transmit-receive parabolic antenna for communication in the Ka and Ku bands, with a bandwidth of 40 gigabits per second. The device weighing 460 kilograms (1014 pounds), is planned to be launched into orbit at an altitude of nearly 600 kilometers (373 miles).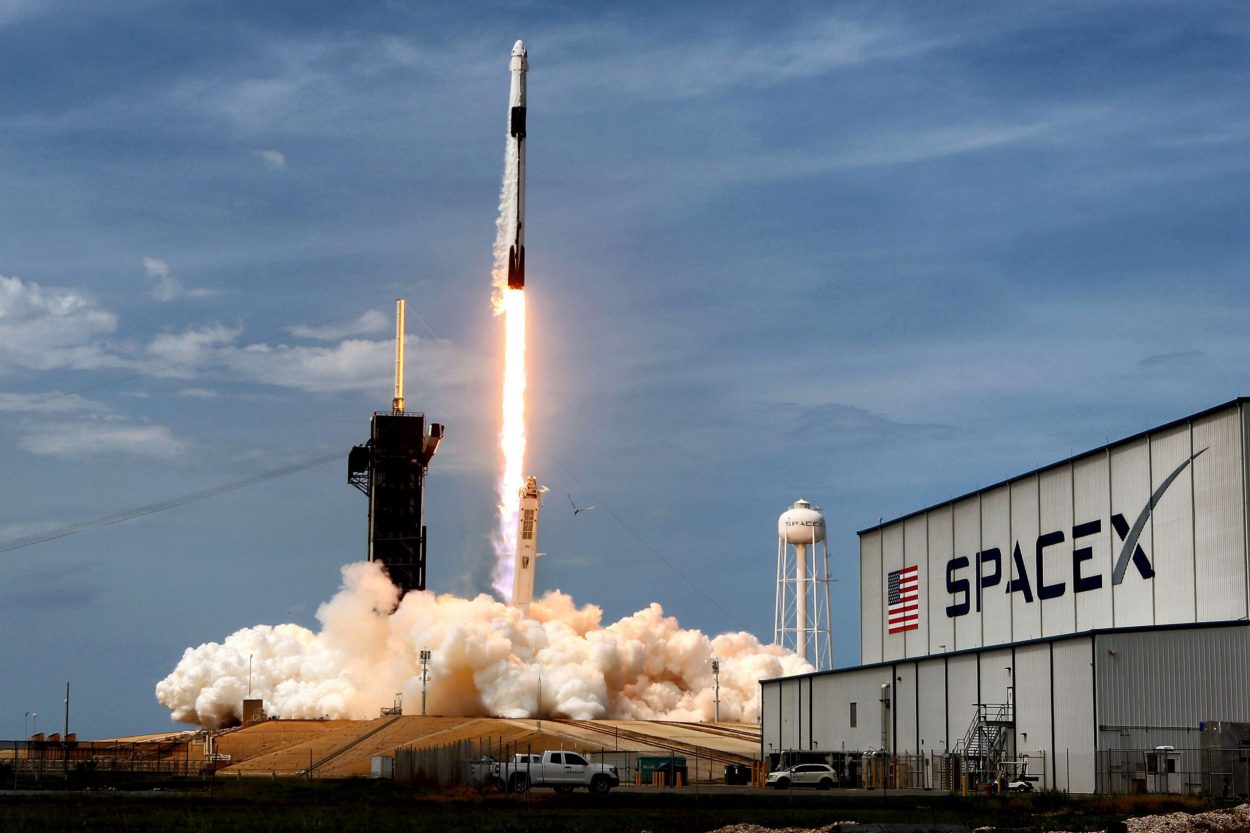 Users of the new space system should be primarily telecom operators and other organizations that provide IoT services.
According to the company's estimates, SR NET may be in demand among organizations in the fields of oil and gas production, geological exploration, and intellectual agriculture, as well as in transport monitoring services. In addition, satellite communications are important in remote and hard-to-reach areas, including the Arctic zone.
Russian space agency Roscosmos is planning to create a constellation of IoT satellites within the framework of the Sfera project. The first demonstrator satellite is planned to be sent into orbit in 2023.
Starlink In Ukraine
Ukrainian Digital Transformation Minister Mykhailo Fedorov recently said that SpaceX founder and billionaire Elon Musk gave assurances, even before the start of the discussion on the financing, that Starlink will continue to operate in Ukraine.
Musk said in mid-October that SpaceX could no longer pay for Starlink service in Ukraine and called on the US Defense Department to cover the costs.
However, the billionaire later said that SpaceX would continue to fund Starlink's operation in Ukraine. According to US media, the US Defense Department and the European Union considered the possibility of allocating funds to ensure the operation of the satellite communications system in Ukraine should the need arise.
"Thanks @elonmusk. Before all the talks about funding, you confirmed to me that in any case you will ensure the work of Starlinks in Ukraine. This was critically important for Ukraine. We are grateful to you," Fedorov said on Twitter.
Fedorov responded to Musk's earlier statement, in which the SpaceX founder said the company "would not turn off Starlink even if [US Defense Department] refused to provide funding."
Starlink has become crucial to Ukraine's counteroffensive efforts in conflict with Russia, allowing for a quick exchange of information on the front line.
Recently, researchers at the University of Texas at Austin discovered a security vulnerability in SpaceX's Starlink satellites which, they said, can be taken advantage of to locate the positions of Ukrainian troops.
Not only that, Ukrainian troops even feared losing internet access on the frontlines in the conflict with the Russian military amid an outage of 1,300 Starlink satellite internet units.
The outage, which started on October 24, took place due to a lack of funding to pay for the satellite internet service. The 1,300-unit outage affects a set of terminals purchased from a UK company in March and used in combat-related operations, according to a CNN report.
SpaceX charged Ukraine $2,500 per month to keep the units connected, totaling nearly $20 million in costs by September, the report said. Ukraine reached a point where they could no longer afford to pay for the internet service, the report also said.