South Korea has signed a contract with Malaysia for the export of 18 FA-50 light attack jets, with South Korean Minister of National Defense Lee Jong-sup attending the signing ceremony.
Earlier, India's LCA Tejas and Turkey's Hurjet were considered key contenders for the Malaysian contract but eventually lost to South Korea.
The ceremony marked the signing of the final contract for Seoul's delivery of 18 jets to Kuala Lumpur, Yonhap news agency said, adding that the South Korean defense industry approved the deal earlier in the year.
"Lee assessed that the export of FA-50 fighters to Malaysia served as a crucial chance to elevate the two countries' defense and arms industry cooperation, and expressed our government's interest and will for support regarding bilateral defense industry cooperation," the South Korean defense ministry said, as quoted by Yonhap.
Lee visited Malaysia on Tuesday to take part in the 2023 Langkawi International Maritime and Aerospace Exhibition (LIMA). The defense minister also met with his Malaysian counterpart, Mohamad Hasan, to hold talks on bilateral defense cooperation.
During the talks, Lee asked Hasan to support South Korea's defense firms in their effort to expand their participation in Malaysia's military projects, the news agency also reported.
LIMA-2023 is taking place from May 21-25 in Langkawi. It has been held biennially since 1991 and is considered one of the largest shows of military equipment in the Asia-Pacific region. The event is co-organized by the Malaysian Defense Ministry.
The FA-50 Fighting Eagle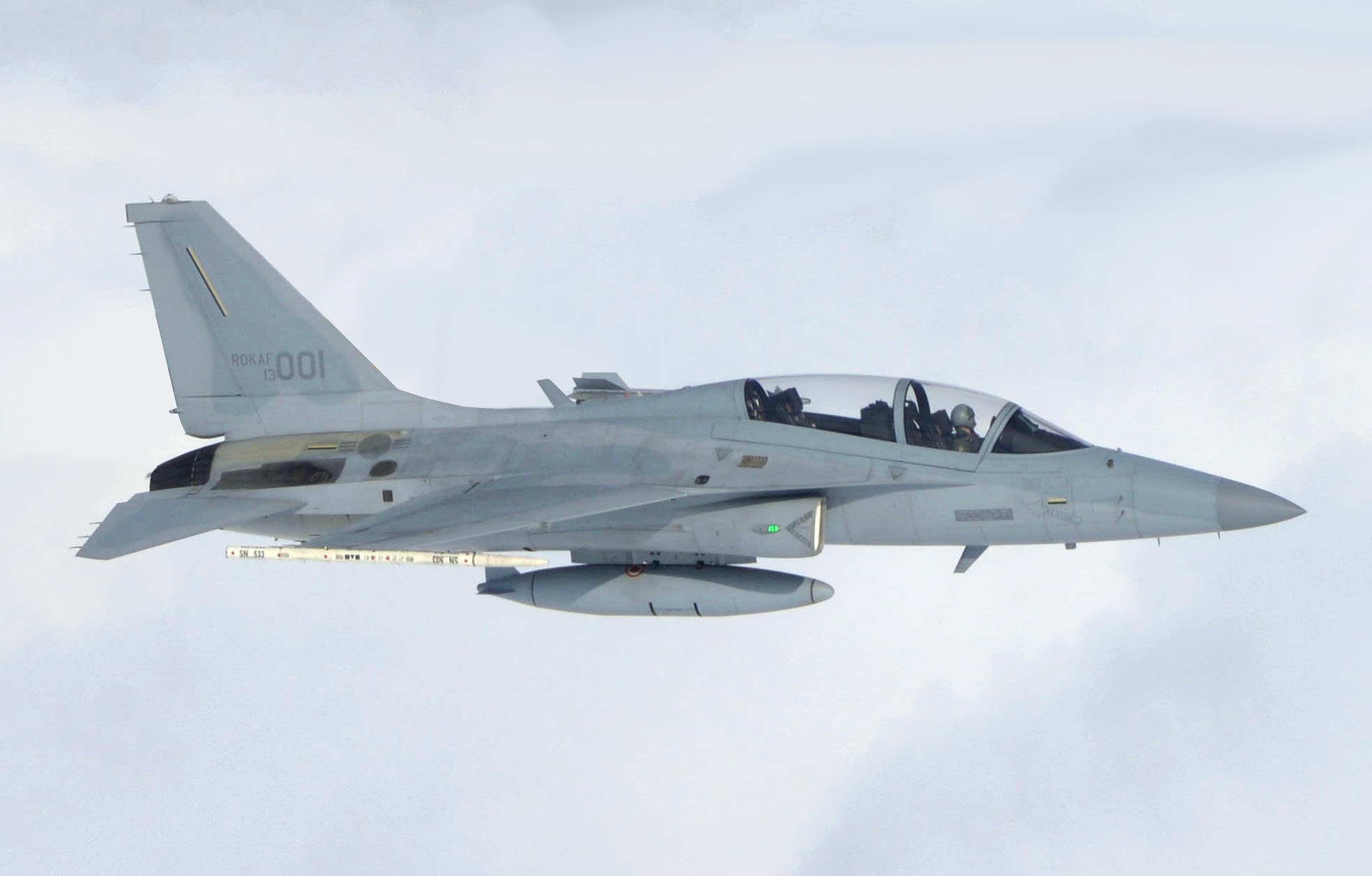 The FA-50 Fighting Eagle is a light attack fighter developed by KAI in partnership with Lockheed Martin. It is modeled on the advanced training jet T-50 Golden Eagle. 
The FA-50 is a multirole fighter variant of the 'T-50' line of aircraft, which comprises supersonic trainers, light combat aircraft, and multirole fighters. 
The aircraft can carry a weapons payload of 4.5 tons. FA-50 can carry a variety of weapons, including AIM-9 Sidewinder, AGM-65 Maverick, GBU-38/B, CBU-105 Sensor Fused Weapon, Mk-82 LDGP bombs, and Cluster Bomb Units.
The aircraft is equipped with an internal three-barrel 20mm Gatling gun and an LAU-3/A 19-tube 2.75″ rocket launcher to fire Folding-Fin Aerial Rockets (FFAR). The FA-50 is propelled by a GE F404 turbofan engine with an afterburner that provides an output of 17,700lbf.
The countries that have bought F-50s from South Korea include the Philippines and Iraq. The aircraft was first seen in combat during the Battle of Marawi in the Philippines when it was used against terrorists linked to ISIS.