Despite North Korea's escalating missile activities, a recent survey has documented a significant decrease in support for South Korea's pursuit of an independent nuclear program.
As discussions regarding this issue and its potential drawbacks have gained traction among the population, support for such a move has significantly waned.
According to the findings of a survey conducted by the Korea Institute for National Unification (KINU), public endorsement for South Korea to possess nuclear weapons has experienced a notable decline. 
The study, released on June 5, indicates that support for a domestic nuclear arsenal has dropped from a peak of 71.3% in 2021 to 69% in 2022 and further down to 60.2% as of last month. 
These figures illustrate a clear downward trend in public sentiment toward South Korea building its own nuclear arsenal.
The decline in support can be seen as unexpected given North Korea's increased frequency of missile launches and weapons tests, surpassing 100 since early 2022, and the ongoing war in Ukraine prompting nations to reassess their defense capabilities and strategies.
Nonetheless, in the last few years, the idea of South Korea pursuing its own nuclear arsenal, previously considered on the outskirts of mainstream opinion, has gained significant momentum. 
This can be attributed to growing apprehensions regarding the United States' commitment to prioritize the safety of Seoul over American cities such as San Francisco, especially in light of North Korea's advancements in nuclear and missile capabilities that have brought American cities within striking range.
The survey, involving 1,001 participants and conducted between April 15 and May 10, potentially reflects the impact of the "Washington Declaration" announced on April 27. 
This agreement between the United States and South Korea outlined new measures to address the nuclear threats posed by North Korea, including regular deployment of American strategic assets in the region and enhanced collaboration on US nuclear planning concerning Pyongyang.
Crucially, the declaration affirmed Seoul's explicit stance against pursuing domestic nuclear weapons, marking a clear departure from President Yoon Suk-yeol's previous contemplation of such an option in the months leading up to the agreement. 
Therefore, the influence of this declaration on the survey results cannot be overlooked, as it likely played a role in shaping public sentiment regarding South Korea's nuclear aspirations.
Public Backing For Return Of US Tactical Nuclear Weapons In Seoul Plummets
Following the 1950–1953 Korean War, the US deployed nuclear weapons in the South but removed them in 1991 when North and South Korea agreed to proclaim the peninsula nuclear-free.
Over the past few years, decent support has been documented for reinstating US tactical nuclear weapons in South Korea.
However, the latest survey indicated that public backing for reintroducing American tactical nuclear weapons to Seoul drastically decreased during the same period, dropping from 61.8% in 2021 to 60.4% in 2022 and 53.6% as of May.
This shift in public opinion has occurred amidst China's expanding nuclear forces and North Korea conducting ballistic and cruise missile tests.  
Adding to South Korea's worries are the recent provocative actions Pyongyang took. North Korean Supreme Leader Kim Jong-un has already declared plans for mass production of nuclear-capable missiles and revised the country's nuclear doctrine to include the possibility of preemptive strikes in the early stages of crises.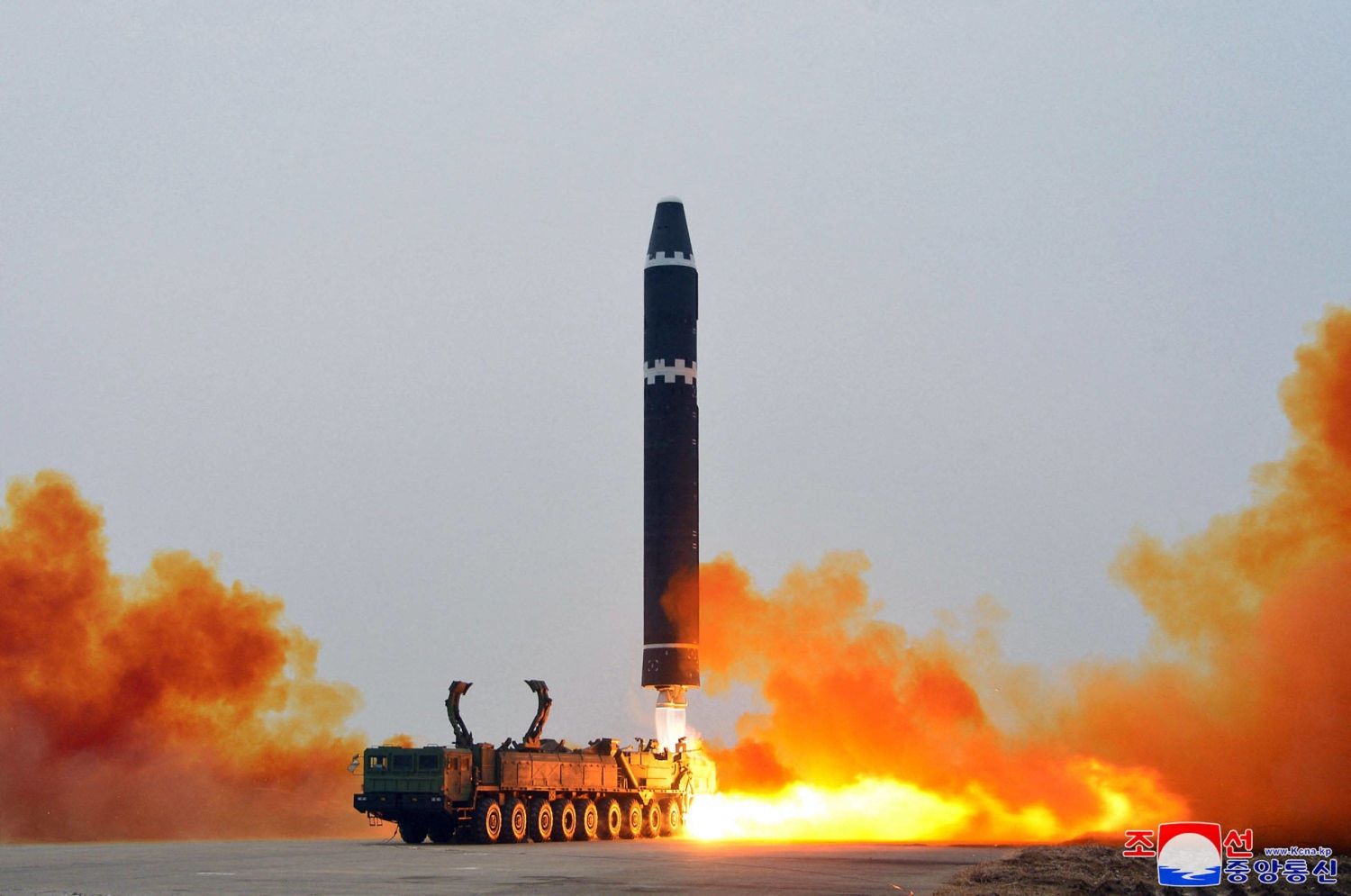 Besides this, the survey also disclosed that 74% of respondents believed that Japan is inclined to pursue the creation of its nuclear arsenal.
This percentage stands out significantly, with a notable 22-point difference compared to the 52.6% who said Japan has the right to possess such weapons.
Despite being the only nation to have experienced the devastating impact of nuclear weapons, Japan is widely acknowledged to possess the technical expertise necessary to develop its nuclear arsenal. 
However, Japan's Three Non-Nuclear Principles firmly prohibit the production, possession, or introduction of such weapons. These principles serve as a steadfast commitment by Japan to abstain from engaging in nuclear weapon-related activities.
That being said, experts believe that if Seoul were to pursue the development of its nuclear arsenal, it would face severe consequences, turning South Korea into an international outcast and subjecting it to significant sanctions. 
It could lead to further sanctions being imposed by its allies and partners and the international community at large. 
The ramifications of such a decision would be onerous, as it would undermine non-proliferation efforts and destabilize the delicate balance of power in the region.