Nepal, an 'all-weather friend' of China, became a signatory of the BRI in 2017, and at present, China is Nepal's largest creditor. China is Kathmandu's second-largest trading partner after New Delhi and the largest source of foreign direct investment.
Beijing has boosted its pro-active engagements with Nepal, as it did with India's other South Asian neighbors, primarily focusing on infrastructural projects since the launch of the BRI.
At a time when Kathmandu was facing an economic blockade from New Delhi because of the latter's concerns regarding the new charter of Nepal's Constitution that the former paid no heed to, Beijing emerged as a 'benevolent' friend via the 2016 Cross-Border Transit Treaty that allowed the landlocked Himalayan nation to use Chinese territory for third country trade.
Pushpa Kamal Dahal "Prachanda," Nepal's new Prime Minister, is preparing to visit Beijing later in September. This would be Prachanda's second foreign visit since assuming office in December 2022, following a visit to New Delhi in June.
Nepal Grappling With BRI Projects
Kathmandu initially agreed to 35 projects under the BRI, but in 2019, at Kathmandu's request, the number of projects was reduced to nine. While listing the nine projects, Nepal made it clear that it would prefer grant or soft loans under the BRI instead of high-interest loans with short repayment timelines.
However, since 2017, no projects under the BRI have seen its implementation in Nepal despite reaching many agreements. Notable among the projects is the 2018 Memorandum of Understanding on "Cooperation for Railway Connectivity," a 170 km cross-border railway line connecting Kathmandu and Kerung in Southern Tibet. The other such big project is the Trans Himalayan Multidimensional Connectivity economic corridor. China pledged to provide a US$118 million grant in 2022 and hailed it as "from land-locked to land-linked country."
In 2019, the two countries signed an agreement on a feasibility study that is supposed to build a significant foundation for the launching of the cross-border railway construction. The only project proposed by Kathmandu under the BRI is the development of the Madan Bhandari University in 2019.
However, none saw its implementation even though the BRI agreement between the two countries was renewed for the second time in May this year. In 2022, both signed a six-point agreement to increase Nepal's engagement and exchange information on governance, legislature, and supervisory practices.
China's Bid To Exert Pressure On Prachanda
A day after Pushpa Kamal Dahal Prachanda's assuming the Prime Ministerial office, a six-member technical team from China landed in Kathmandu to conduct the feasibility study that China agreed to bear the cost of funding. However, the two countries have yet to decide on the way to carry out the financing of the railway construction.
At the turn of this year, controversy and confusion surfaced in Kathmandu following Beijing's unilateral claim that the recently inaugurated Pokhara International Airport was a 'flagship project' of China-Nepal BRI cooperation.
The Nepal Foreign Minister NP Saud clarified that project implementation under the BRI is still under consideration, and not a single project has yet been implemented. The airport is based on a US$215 million soft loan provided by China's EXIM Bank in 2016, a year before Nepal became a signatory of the BRI.
Similarly, in June, Chen Song, the Chinese Ambassador to Nepal, wrote on X (formerly Twitter) that the inauguration of the WeChat Pay Cross-Border Payment Service be a new step towards financial connectivity and one of the five aspects of cross-border linkage under the BRI, despite Kathmandu's repeated reiteration that there is no implementation of any projects as of now.
It can be assumed that Beijing's unilateral declaration of projects under the BRI is based on showcasing its increased visibility and influence in Nepal. While BRI project discussions have been solely centered on infrastructural projects, Nepal prefers soft loans or grants over commercial loans, which Beijing prefers, with interest rates and repayment periods to align with the multilateral funding agencies such as the Asian Development Bank and the World Bank.
Cautious Nepal, Callous China
Nepal has declared that the BRI projects would be open for free and fair competitive bidding, which speaks volumes of Kathmandu's suspicion and caution over Beijing's ill intentions and misadventure in the region under the pretext of the BRI.
The major impediment in project implementation remains a lack of clarity and ambiguity on the part of Nepal regarding its financing modality.
Nepal's caution also stems from its growing trade deficit with China. As per the last fiscal year, imports from China went down to US$1.84 billion while exports, too, fell to US$5.39 million, with Beijing accounting for 14 percent of Nepal's international trade. Moreover, the trade deficit with Beijing reached Nepalese Rupees 145.26 billion in the first eight months of the current fiscal year.
Kathmandu's trade, driven by foreign investment coupled with a decline in domestic production, high production cost in the market, and growing economic migration of its youth population, impedes the implementation of its policy arrangements.
The new Nepalese PM asked Beijing for "easy and more generous" access to Chinese markets to narrow the trade deficit. He further noted the "apparent gaps in commitment and actual investment of FDI from China" needing practical solutions.
The pandemic and the subsequent Beijing's complete sealing of its border has hugely affected Kathmandu's cross-border trade, notable being the Rasuwaghadi-Kerung border that became fully operational in April after being closed for 38 months.
Beijing's upper hand in allowing the number of goods carriers from Kathmandu to cross the border further contributed to trade problems with Beijing, contributing to Kathmandu's months-long negotiations with Beijing, with Prachanda asking China to give Nepal's tradable products access to Beijing's duty-free and quota-free market.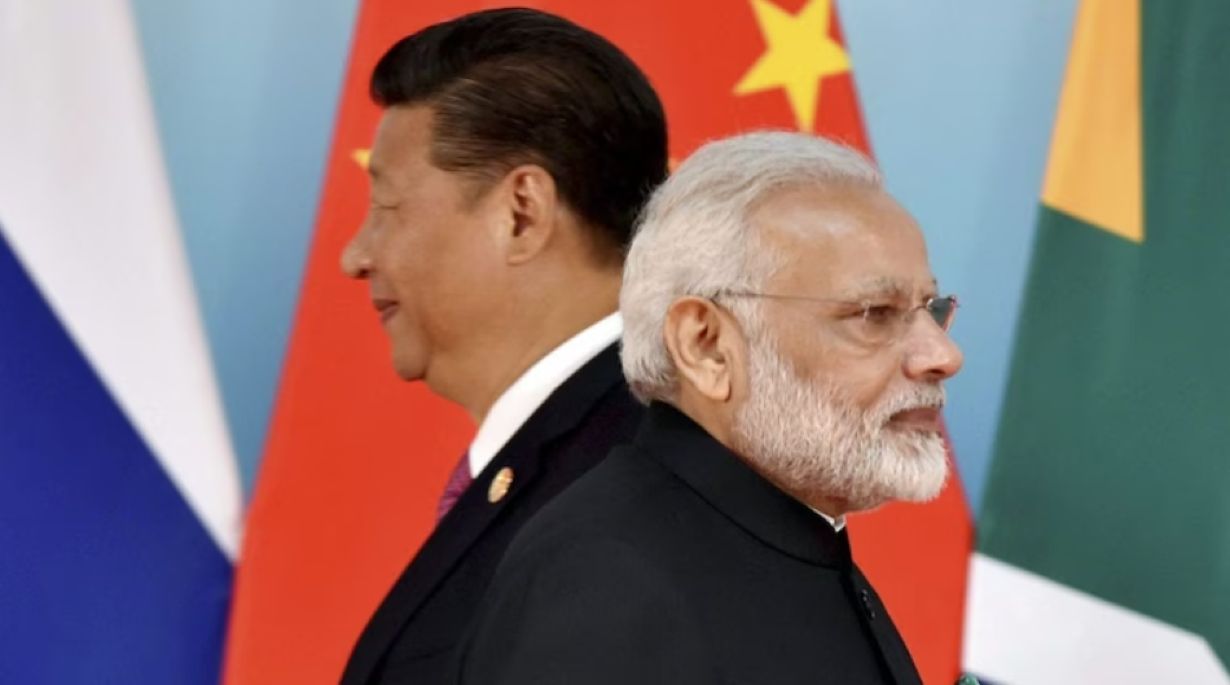 China's Bid To Influence Nepal Against India
Since the formation of the new government in Nepal, China has increased its engagement with Kathmandu's politics. Many high-level visits aiming to establish government-to-government and party-to-party level ties were done.
Beijing expressed newer concerns, mainly about Kathmandu's growing relations with India, intending to set the agenda for Prachanda's upcoming visit to Beijing in September.
Nepalese Foreign Minister Saud made Kathmandu's foreign policy clear — that the government is "committed to strengthening cordial relations with friendly countries, especially with the neighbors" and that ideological and psychological grounds should not be the foundation of one's foreign relations but rather "promoting national dignity and strengthening national unity and guided by national interest and mutual benefits" should be the basis of Nepal's foreign relations.
The aim is to maintain a balanced relationship with friendly countries as its neighbors if they suffered strain in the past. Therefore, it remains to be seen if Beijing successfully capitalizes on its agenda under Prachanda's leadership and if Kathmandu can maintain its balanced relations with its two significant and friendly neighbors following the much-anticipated Nepalese Prime Minister's visit to China.
NC Bipindra is a 30-year veteran in journalism specializing in strategic affairs, geopolitics, aerospace, defense, and diplomacy. He has written extensively for the Times of India, New Indian Express, Press Trust of India, and Bloomberg News. He can be reached at ncbipindra (at) gmail.com