Singapore will become the first country in the world to operate the F-35B Lightning II from land bases instead of aircraft carriers, something that even Taiwan would be closely looking at, considering the vulnerability of its air bases to Chinese missiles.
Singapore recently announced that it would purchase eight more F-35B Lightning II fighter jets in addition to the four for which it had already signed a contract in 2019.
As EurAsian Times discussed earlier, the US-made F-35s are proliferating in China's neighborhood, with Singapore joining Japan and South Korea to operate F-35 fighter jets.
However, Singapore will be the only country to operate the F-35B from land bases. This is important because this variant's short take-off and vertical landing (STOVL) capability offers certain advantages to Singapore's unique geography and operating environment.
The Unique Advantages Offered By F-35B
The F-35B Lightning II is the Marine Corps variant of the Joint Strike Fighter (JSF). It has a vertical lift fan and pivoting engine nozzle that offers it STOVL capability, enabling the fighter to operate from austere bases and a range of air-capable ships.
The Lift Fan is present just behind the cockpit, and to accommodate this fan, the B variant has to make certain sacrifices in terms of its weapons payload and fuel volume, which reduces its range.
However, for a country like Singapore, F-35B's ability to operate independently of airbase infrastructure, potentially highly vulnerable to China's long-range fire capability, is of utmost importance.
Singapore's Defense Minister, Dr. Ng Eng Hen, noted that F-35's ability to operate away from potentially highly vulnerable airbase infrastructure is "an important feature in land-scarce Singapore."
Singapore covers a land area of merely 280 square miles, which makes the F-35B's capability to disperse to suitably reinforced roadways or even smaller concrete pads, very significant.
While Singapore has no major dispute with China, it seems concerned about Beijing's increasing belligerence in the South China Sea. Military experts suggest that Singapore's F-35B procurement is partly, if not entirely, based on a potential Chinese threat.
Several US military and intelligence officials and the Taiwanese government have been warning about an impending war with China. However, there is a consensus among them that China could become capable of attacking or invading Taiwan by 2027.
Also, the head of the US Air Force's (USAF's) Air Mobility Command (AMC), General Mike Minihan, has even pushed that timeline by two years, saying China could invade by 2025.
Taiwan could do well to acquire the F-35B aircraft from the US and operate from land bases just like Singapore, subject to Washington offering US stealth fighters to the island nation.
US Not Inclined To Sell Its Advanced F-35 To Taiwan
Taiwan lies merely 100 miles (approx. 161 kilometers) from China across the narrow Taiwan Strait, and every Taiwanese air base is easily inside the range of the People's Liberation Army Rocket Force's (PLAAF's) thousands of ballistic missiles, with some of them lying even inside the effective ranges of the PLA's rocket-artillery.
China would seek to cripple Taiwan's air force in the early hours of a potential future conflict by carrying out large-scale missile barrages to destroy Taiwan's runways and hangars and bury the entrances to the tunnels where the island nation hides several of its best fighter jets.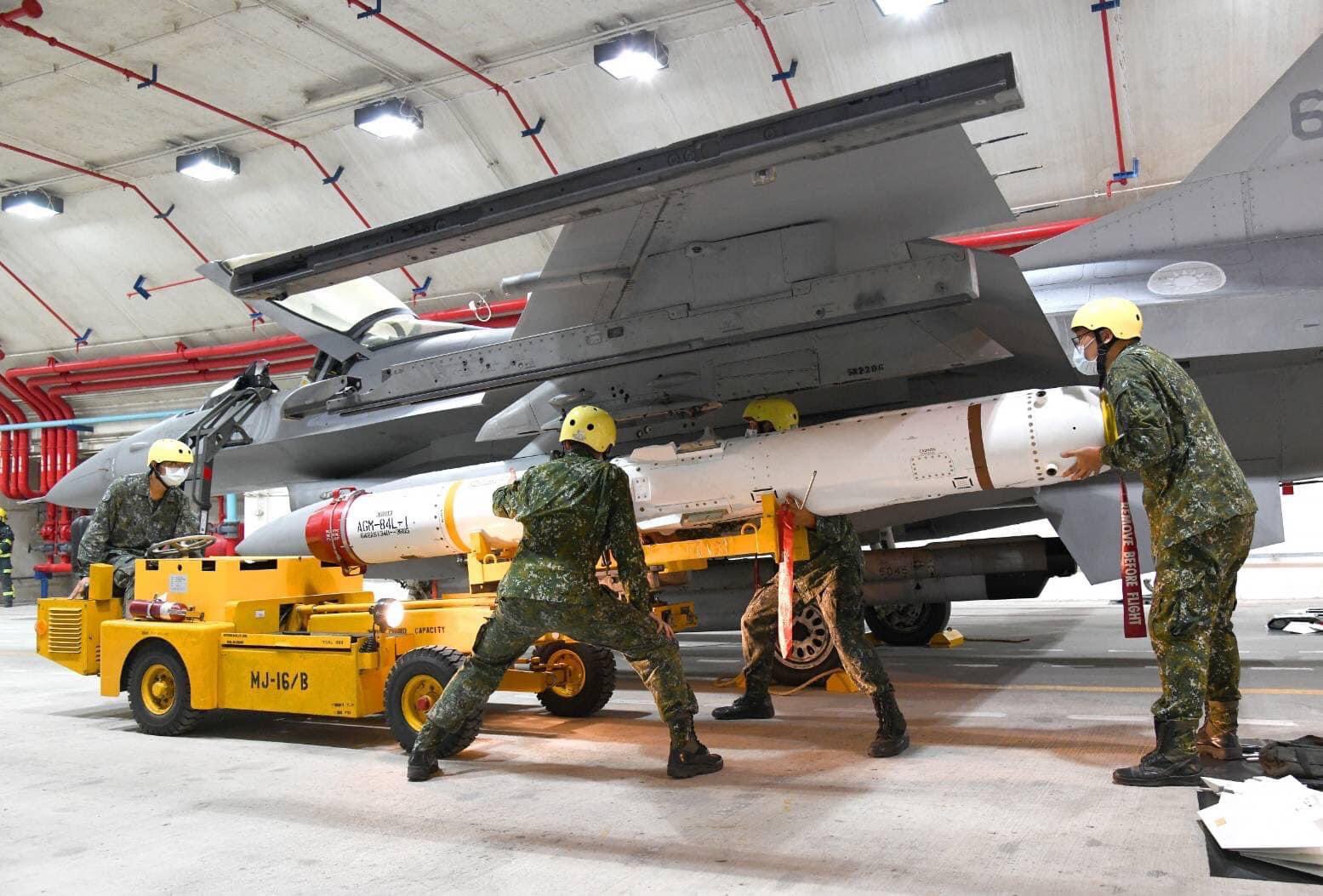 With such a prospect, Taiwan's best bet would be on the F-35B, which can take off from short runways and land vertically like a helicopter, allowing the Taiwanese air force to resume sorties relatively quickly from air bases after an attack.
Taipei realizes this and requested the US to sell its F-35B fighter jet back in 2002, citing a need for around 100 F-35Bs to deter China.
However, Washington repeatedly turned down these requests for various reasons, including export control concerns relating to the F-35's advanced technology, Autonomic Logistics Information System (ALIS), and the aircraft's universally available health and maintenance data system into every plane that feeds information into.
"You tap into that, and you've got access to a lot more information than logistics," John "JV" Venable, a retired USAF fighter pilot and a senior research fellow for defense policy at The Heritage Foundation, said of the ALIS.
"There is word [on the] street that it would be tough for the Taiwanese to hold the secrets — not because they would give them up willingly, but because of the infiltration of the Chinese into their system," Venable told Defense One in 2018.