Renowned film actor, producer, and director Shashi Kapoor has died (not to be confused with Indian Politician Shishi Tharoor). Kapoor was 79 years old and battling kidney disease. He died at Kokilaben Hospital, Mumbai at 5.00 pm on Monday evening.
In the seventies and eighties, Kapoor was seen as the screen icon of romance on the big screen. In the memory of Shashi Kapoor, entire Bollywood is immersed in grief.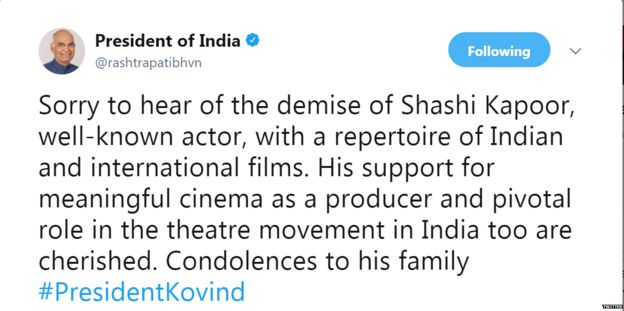 Shashi Kapoor worked in many Hindi and English films. Although Shashi Kapoor was not active in the film industry for a long time, his films such as Jab Jab Phool Khile, Waqt, Deewar, Trishul, Hasina Man Jayage were extremely famous.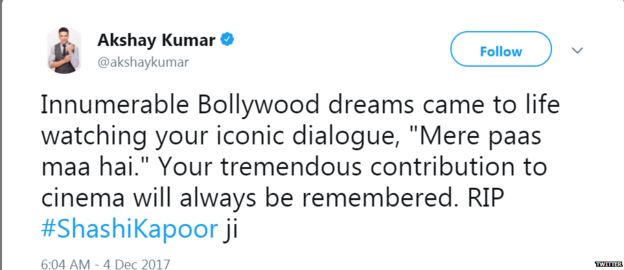 Shashi Kapoor's nephew, Randhir Kapoor, told the news agency PTI, "He had a kidney problem for some years and he was on dialysis for some years and his funeral will be done on Tuesday morning."
Shashi Kapoor as a producer also produced some of the great Bollywood films. Among them were movies like Junoon (1978), Kaliyug (1980), 36 Chowringhee lane (1981), Utsav (1984).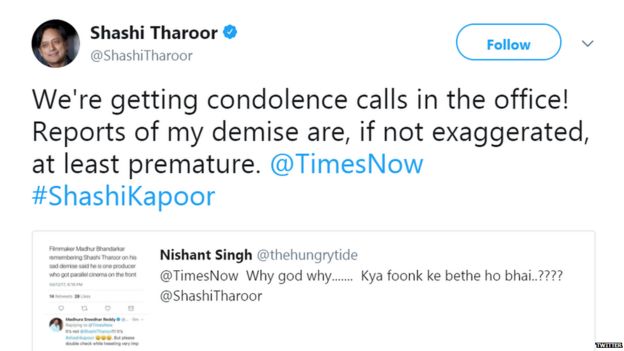 Shashi Kapoor was born on March 18, 1938, to Prithviraj Kapoor, the big name of the theater and film world. Under the guidance of the father, Shashi came to the theater at the age of four. In the late 40s, Shashi Kapoor started working as a child artist. Among them, were Raj Kapoor's Aag (1948) and Awara (1951) as the most notable films. In the 1950s, Shashi Kapoor started working as a supporting actor.
As the lead actor, Shashi Kapoor stepped on the big screen from Dharmaputra in 1961. He has worked in more than 116 films in his illustrious career. He was awarded Padma Bhushan in 2011 and Dadasaheb Phalke Award in 2015.
Other News: Separatists or Agencies: Who is Behind the Braid Chopping Incidents in Kashmir?