The four-week-long Russian offensive in Ukraine has intensified in recent days. Kyiv's forces, much smaller in size, have stood firm against relentless ground and airstrikes by Russia. 
In what could be a prized catch for Zelensky's troops, the Ukrainian military has stumbled upon a sophisticated Russian system. The Krasukha-4 electronic warfare (EW) system was found abandoned on the outskirts of Kyiv. This is perhaps the most valuable system that the Ukrainians have been able to seize so far in this war.
The Krasukha-4 is primarily designed to detect and jam big radars, such as those found on airborne early warning and control aircraft as well as spy satellites. It works like any other EW equipment and is used to blind the opponent to the incoming barrage of fire before an offensive is launched.
This command post container was apparently found in a location close to the capital city. Russian forces have been constantly shelling Kyiv but have been unable to carry out a swift advance so far.
#Ukraine: We managed to identify this bizarre "container", captured today by the UA forces near #Kyiv.

It is likely to be the command post of one of the most potent Russian EW system – 1RL257 Krasukha-4, used to suppress AWACS radars & radar reconnaissance satellites. pic.twitter.com/1VvKjGoM2p

— ?? Ukraine Weapons Tracker (@UAWeapons) March 22, 2022
A Twitter user @UAWeapons identified the container system as the Krasukha-4, also known by the nomenclature 1RL257.
A complete Krasukha-4 comprises two vehicles, one with EW equipment and the other with the command post module, both based on the 8×8 KAMAZ-6350 truck. Regardless, the loss of even half of a Krasukha-4 system might have a substantial operational impact on Russian forces.
#Ukraine: What was once a potent Russian R-330ZH Zhitel jamming and radio reconnaissance station, now completely destroyed by Ukrainian fire.

It is notable that recently Ukrainian authorities specifically requested that citizens help them find these powerful systems. pic.twitter.com/vArxeBX5Ho

— ?? Ukraine Weapons Tracker (@UAWeapons) March 22, 2022
A few days ago, another Russian EW system was reportedly destroyed by Ukrainian forces. Twitter user @UAWeapons who has been tracking the weapons used inside the country, claimed that an R-330ZH Zhitel, a truck-mounted mobile communications jamming system of Russia, was destroyed by the Ukrainian side.
What Is Krasukha 4?
Krasukha-4 is a mobile EW system developed and manufactured by the Bryansk Electromechanical Plant in Russia (KRET)
With a range of 150-300 kilometers, the Krasukha-4 is designed to disable Low-Earth Orbit (LEO) espionage satellites, ground-based radars, and aerial radars (AWACS). The technology can also disrupt the enemy's EW and communications systems.
It was created as part of a larger project to build systems that would protect Russian assets on the ground and in the air from different ground-based and aerial surveillance and imaging radars, as well as certain radar-equipped intelligence-gathering satellites.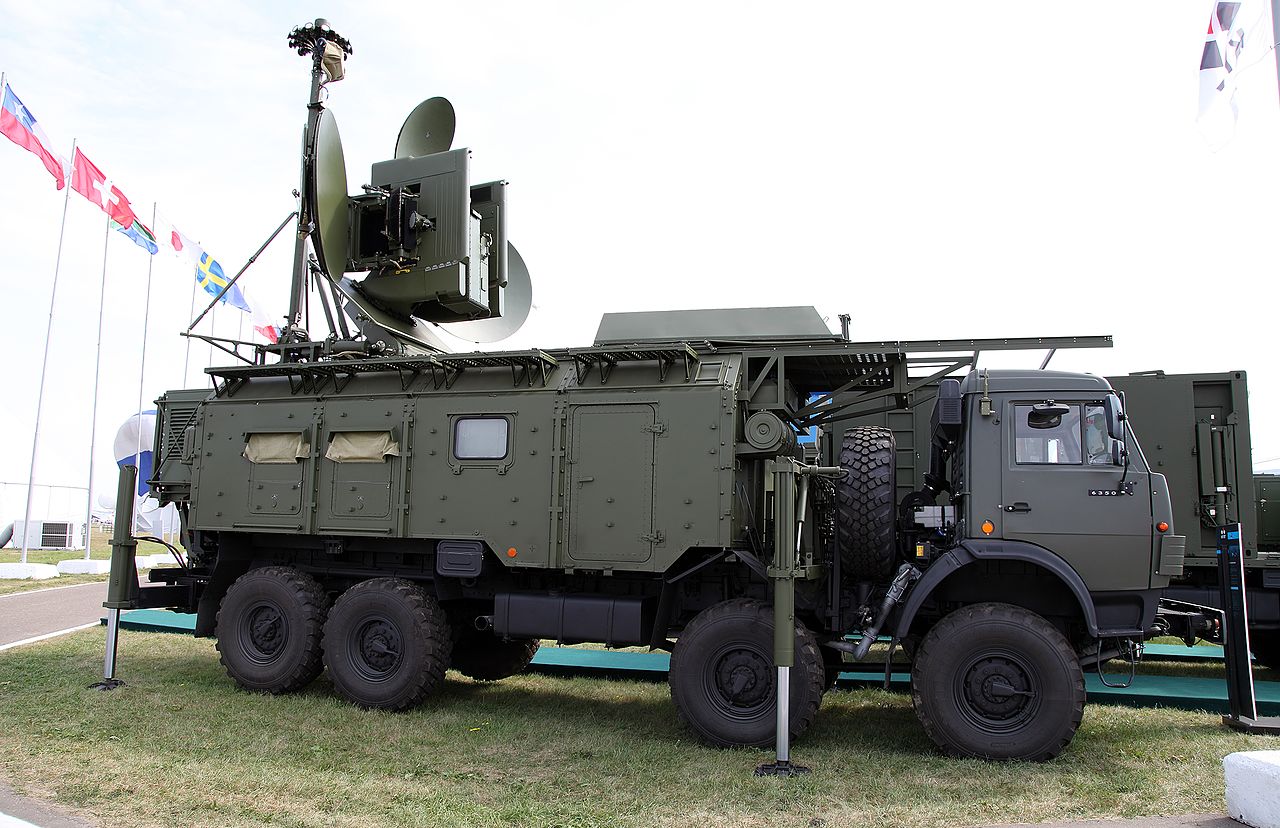 Krasukha-4 is also a mobile, multi-purpose system that may be moved around quickly depending on the situation on the ground to give crucial EW support in other parts of the country.
These systems could be deployed in parts of Ukraine and Belarus to try to blind foreign manned and unmanned aircraft flying in NATO or international airspace.
Krasukha-4 in Belarus. pic.twitter.com/NVovuzKOYH

— Michael Sheldon (@Michael1Sheldon) February 2, 2022
However, Russia has used these systems in a very limited fashion, possibly for fear of the adversary getting hold of it. Further, there have been reports that Ukraine has decentralized its command and control due to which Russian EW hasn't been as effective.
"On the Ukrainian side they are able to mitigate some of the challenges of Russian cyber and jamming because they are conducting command and control in a decentralized way," Lt. Gen. Ben Hodges (retired) of the US Army told The National Interest. Hodges served as commander of US Army Europe from 2014 to 2017.
A Blow To Russia?
Placing a Krasukha-4 in the neighborhood of Kyiv would make sense for the invading troops in order to make it more difficult for Ukrainian forces to locate and target Russian units in the area via radar. Further, the system allows the Russians to jam aircraft radars.
The Ukrainian forces have valiantly defended Kyiv until now despite mounting missile and rocket attacks by Putin's army. New reports suggest that the Ukrainian forces have taken established control on Kyiv suburbs, preventing a Russian encirclement of the city. This resistance would have necessitated employing EW systems.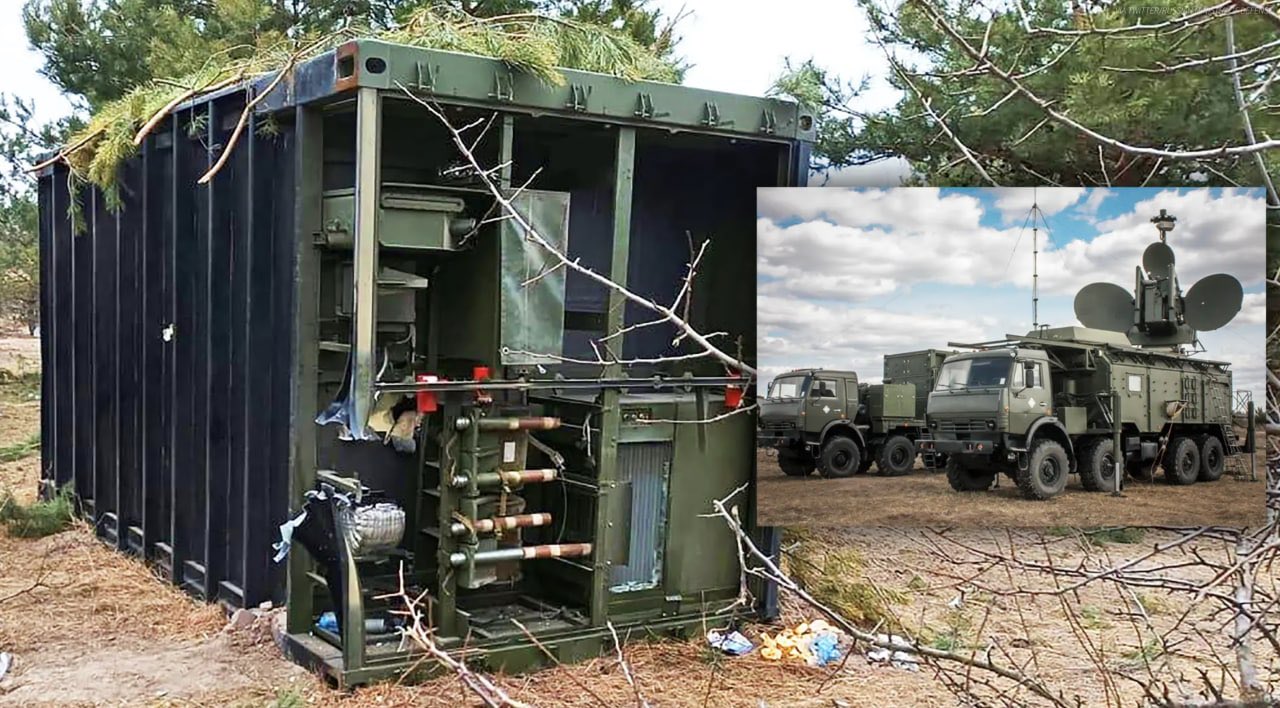 However, the US military has stopped flying sorties directly over Ukraine; it has continued to monitor the situation in Ukraine from the air from surrounding territories, as have other NATO countries.
This has included operations with E-3s from the US Air Force and NATO, as well as Air Force E-8C Joint Surveillance Target Attack Radar System (JSTARS) battlefield management jets and RQ-4 Global Hawk drones, all of which are equipped with powerful radars.
Since the conflict in Ukraine's eastern Donbass region erupted in March 2014, Russian EW capabilities have been a crucial component in the battle. The Kremlin had initiated an operation to wrest control of the Crimean Peninsula from Ukraine a month before the annexation.
"The [Russian] electronic warfare capability; again that's something we never had to worry with that in Afghanistan and Iraq. The Ukrainians live in this environment," says Hodges. "So you cannot speak on a radio or any device that's not secure because it's going to be jammed or intercepted or worse, it's going to be found and then it's going to be hit."
That said, the abandoned Krasukha-4 system would provide the Ukrainian military with valuable lessons about the technology and help it come out with countermeasures. This could also become the symbol of resistance for Zelensky's forces, who have declared that they would never surrender to the Russians.