Top Australian defense officials have reportedly informally communicated to India that Australia may not accept India's government-to-government (G2G) defense deal offer for the supply of home-built Light Combat Aircraft (LCA) twin-seat Lead-in Fighter Trainer (LIFT) aircraft.
Russia Says Its 'Stealth Killer' Missile For Su-57 Fighters To Complete Trials By Year End; Aims To Outdo F-35, F-22 Jets
In June 2020, Royal Australian Air Force (RAAF) issued a Request for Information (RFI) for procurement of future LIFT aircraft to replace its existing fleet of 33 'Hawk MK-127 LIFT aircraft of the British Aerospace and Engineering (BAE) Systems, which it had been operating since 2001.
India's state-owned Hindustan Aeronautics Limited (HAL) responded to the RFI in September 2021 with a pitch to sell 35 LCA-LIFT aircraft through a G2G deal with Australia.
The proposed deal was reportedly worth over US $1 billion with a unit cost of around $40 million.
However, it now appears that officials in Canberra have turned down India's offer, according to the latest report by The New Indian Express.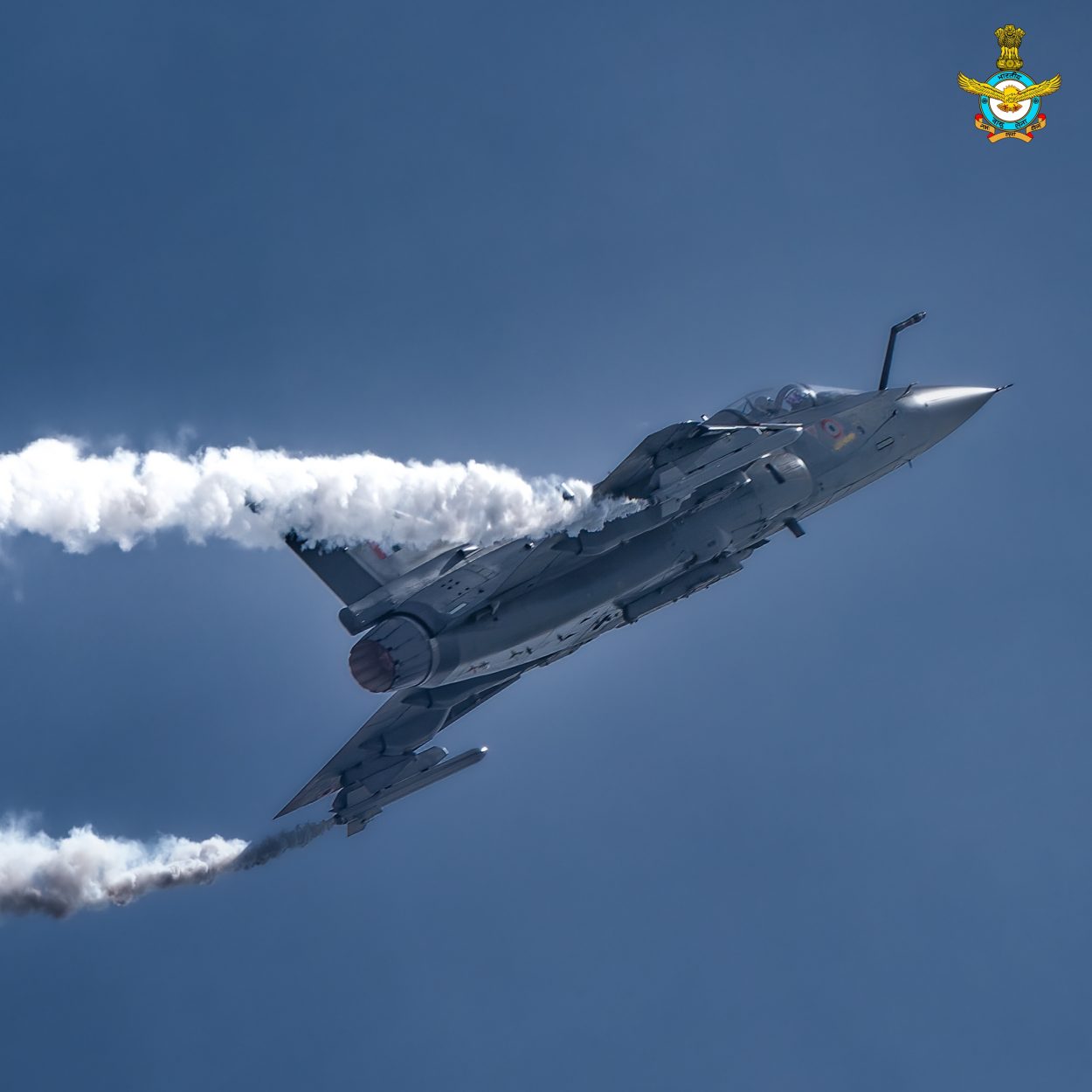 "The Australian Deputy Prime Minister and Minister for Defense Richard Marles, who held talks with defense minister Rajnath Singh on June 22 in New Delhi, informally indicated Australia's lack of interest in the Indian offer," reported Shahid Faridi of the New Indian Express, citing sources.
LIFT-capable aircraft are highly upgraded jet trainers with advanced avionics, radars, and more robust airframes for carrying more weapons, to perform multiple roles such as light ground attack/strike, point defense, or interceptors.
Furthermore, LIFT jets provide more realistic performance for trainee pilots who graduate to complicated multi-role frontline jets (F/A-18 in the Australian case, or MiG-29, Su-30MKI, Mirage-2000, Rafale, or Jaguar in India).
It involves the trainee pilots operating LIFT aircraft exposed to modern technologies such as Helmet Mounted Display, Beyond Visual Range Missile, advanced Active Electronically Scanned Array Radar, and in-flight refueling, among others.
HAL began work in 2018 on what was referred to as the Supersonic Omni Role Trainer Aircraft (SpORT) to make it LIFT-compliant.
Australia To Upgrade Existing Hawk MK-127s
In the RAAF tender, LCA Tejas competes with Boeing and Swedish Saab jointly developed T-7A Red Hawk trainer; Italian aerospace major Leonardo's M-346; and Korea Aerospace Industries (KAI) T-50, which has been co-developed with Lockheed Martin.
In addition, BAE had also proposed its upgraded Hawk. Perhaps Australia turned down India's offer in February when BAE Systems Australia was awarded a contract worth $1.5 billion to upgrade the RAAF's existing fleet of Hawk MK-127.
The new upgrade program is reportedly aimed at sustaining the existing Hawk MK-127s through in-service support, providing maintenance, engineering, and supply chain services at RAAF bases Williamtown and Pearce through to a revised planned withdrawal date of 2031.
It will involve an engine upgrade to the latest Rolls-Royce's Mk 951 Adour engine from 2025, aligning the platform with the UK Royal Air Force's (RAF) T2 Hawk aircraft. This should address the engine issues and poor availability the RAAF's Hawk MK-127 fleet has been suffering in recent years.
Other improvements will include new mission systems with enhanced software and hardware that can better simulate the pilot interfaces and functionality of those systems used on new-generation capabilities such as the F-35A, F/A-18F, and EA-18G.
India's Pursuit Of Export Deal For Tejas LCA 
It would seem that India is now out of the race to win the Australian LIFT Aircraft contract.
India has vigorously pursued export deals for its Tejas LCA with numerous countries. The LCA Tejas was first showcased internationally during the Bahrain Air Show in 2016, then again in its second iteration in January 2018.
Before Australia, India had pitched the LCA Tejas' LIFT variant to the US Navy in 2020 in response to the global RFI issued by the US's Naval Air Systems Command (NAVAIR) to procure a new trainer to replace its fleet of Boeing T-45 Goshawks.
However, a previous EurAsian Times report had noted that US Navy would be less inclined toward buying the LCA LIFT after the Indian Navy rejected the LCA in 2016 for being too heavy.
The latest reports suggest that the T-7B Red Hawk, an American/Swedish advanced jet trainer produced by Boeing in partnership with Saab, is currently running against the offerings from Leonardo and Lockheed Martin in the competition to replace the Navy's current T-45 Goshawk advanced jet trainer.
Nevertheless, all is not lost for India, as other export avenues remain where LCA Tejas may emerge successfully.
For example, India appears to be in talks with the Egyptian Air Force about a potential deal to procure Tejas Mk1A, as part of which India has offered to set up joint production facilities for the aircraft, as per a recent EurAsian Times report.
Moreover, Tejas MK-1A has emerged as one of the final two contenders for Malaysia's LCA contract besides the Turkish-made Hurjet, where Tejas may have an advantage because of its relatively low per-unit cost.