What are the Sedition Laws in India? In Madhya Pradesh, India, Police arrested fifteen people and filed sedition charges against them for supposedly celebrating Pakistan's victory over India in the finals of the Champions Trophy. This incident happened in Burhanpur district, where fifteen people, all from the Muslim community, were arrested on charges of celebrating and shouting slogans in favour of Pakistan and bursting crackers.
#SpiritOfCricket #CT17 pic.twitter.com/jcEWZo3Oe4

— ICC (@ICC) June 19, 2017
Here, we see Indian captain Viral Kohli with Yuvraj Singh sharing a hilarious moment with Shoaib Malik and Azhar Mehmood from Pakistan. This was right after India suffered a humiliating loss to Pakistan in Champions Trophy Finals. Some people argue that if 15 people who allegedly celebrated Pakistan's victory were booked under sedition, then why not Virat Kohli and Yuvraj Singh?
What are the Sedition Laws in India?
In India, a person could be booked for sedition for a plethora of reasons which includes celebrating and supporting rival cricket team, Protesting, or not standing up in a cinema when the national anthem is being played.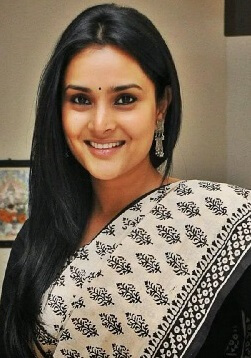 When actress turned politician Ramya recently made glorifying comments about Pakistan, a lawyer filed a case against her in a local court, attempting to get her charged with sedition. Ramya had returned from a trip from Pakistan and said Pakistan was "not hell" – a counter response to Manohar Parrikar (then defence minister of India), who had earlier remarked that going to Pakistan was like  "going to hell".
The Indian government has been applying antiquated British-Era sedition laws against countrymen including students, protestors, journalists, activists and now also started to target to common people.
What are the Sedition Laws in India
Section 124a of the IPC (Indian Penal Code): According to Section 124a, any "words, spoken or written, or signs, or by visual representation, or otherwise, brings or attempts to bring hatred or contempt, or excites or attempts to excite resentment towards the government" punishable by law, a fine and a maximum punishment of life imprisonment.
Section 124a was penned by Thomas Macaulay, and was originally introduced to handle growing Wahabism, which had started to challenge the British Empire in India".
In the 20th Century, Section 124a was chiefly exercised against Indian freedom fighters and political leaders, who lead a determined and stubborn campaign against the British Empire.
Mahatma Gandhi was also booked under the infamous Section 124a and charged with sedition, and commented that the law was "designed to crush the liberty of the people".
After the Indian independence in 1947, the sedition law was widely used against people blaming the Congress government of corruption and oppression, and against the Communist members who were inciting people to topple the government and end capitalism.
The first Indian PM Pt. Jawahar Lal Nehru called the sedition law as "highly obnoxious". A decade later, the Supreme Court of India restricted the use of sedition law, making instigation to violence a pre-requisite.
There were approximate forty-seven sedition cases in Indian were reported in 2014, according to statistics from National Crime Records Bureau. Most of the sedition cases did not involve any form of violence or instigation. More than fifty-eight people were arrested, but the government has only managed to sentence one person.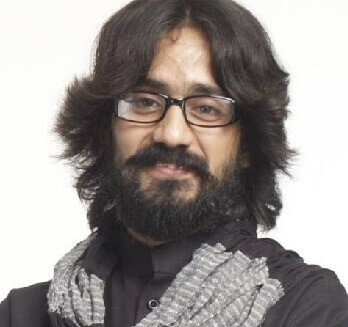 Previous Sedition Charges in India
Cartoonist Aseem Trivedi was arrested and charged with sedition after a complaint that his cartoons ridiculed the Indian constitution and national emblem. The charges were later dropped, following extensive criticism and protests.
Sixty Kashmiri students in the Indian state of Uttar Pradesh were charged with sedition for supporting and waving Pakistani flags in a cricket match against India. Authorities later dropped the charges.
Authorities in South Indian state Kerala charged seven men, including students, with sedition charges after a complaint that they had declined to stand-up during the national anthem in a movie theatre.
Student leader Kanhaiya Kumar from prestigious Indian university Jawahar Lal Nehru University (JNU) was arrested and charged with sedition for shouting anti-India slogans. He was later released on bail.
In a bewildering case in South Indian state of Tamil Nadu, a record number of about twenty-thousand plus people, including men and women, who were agitating against a proposed nuclear plant were held for "waging war against the state" and around nine-thousand were booked under the sedition laws.
How to Fight Sedition Charges?
India's sluggish judicial system guarantees continued delays in settling of cases. When people are charged with the sedition laws:
They must surrender their passports
They become ineligible for government jobs
They must be present in courts, as and when required
They get bound to spend loads of money on legal fee, to defend themselves.
If the sedition charges are proven or not is a different case altogether, however, the process of defending oneself becomes the punishment due to the lengthy and sluggish judicial system. There are cases pending in Indian courts which have not been resolved for more than 20 years; people have died, but cases have not been solved.
Off late, the top courts have made it mandatory for the authorities to "produce an order" from the local head of police department confirming that the subversive act could either lead to the instigation of violence or public disorder, before any arrest.
More at EurAsian Times