France is aggressively promoting, selling its Rafale fighter jets to foreign customers. After mega-deals with UAE, India & Egypt, France is also selling second-hand Rafale fighters to Croatia and Greece while India is also procuring used jets from France and Russia.
Netizens have wondered why is India not acquiring second-hand, 4.5 gen Dassault Rafale jets to boost its dwindling air force fleet instead of acquiring older Mirage 2000s and MiG-29s?
France-Croatia Deal
French President Emmanuel Macron spearheaded an important defense deal during his recent visit to Croatia. French Defence Minister Florence Parly and her Croatian counterpart Mario Banožić signed a contract for a dozen second-hand Rafale F3-R fighter jets for the Croatian Air Force.
Interestingly, France will place an order for a dozen new Rafale's in 2023 to make up for the fighters to be sold to Croatia. The deliveries of the brand new Rafales are slated to begin in 2027.
Croatian Defence Minister Banožić expressed his satisfaction over the Rafale deal in a statement: "I am proud that the Rafale aircraft are coming to Croatia soon, one of the best multi-purpose fighter planes of today. By purchasing these aircraft, Croatia will gain a powerful strategic deterrent for the next 30 to 40 years."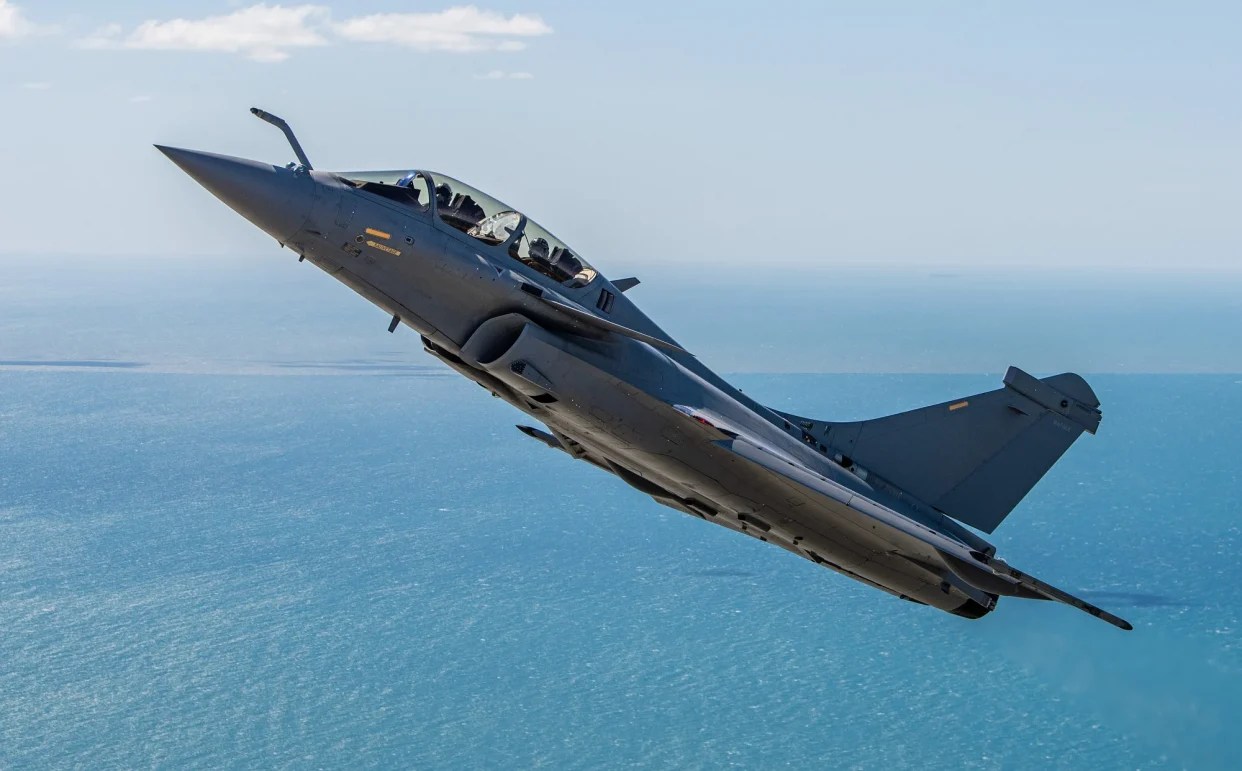 "It is an investment in our future and the security of our country, but also a tool that will strengthen Croatia's position as an ally within NATO and a partner within the European Union."
The Rafale platform was selected to replace the Soviet-era MiG-21 fighters of the Croatian Air Force last year, following which the Defence Ministry announced the €999 million (US$1.1 billion) mega-deal.
The contract further included weapon systems, spare parts, logistics and training. Croatia will receive the first batch of half a dozen Rafale's in 2024, while the remaining fighters will be delivered in 2025.
Military observers have drawn parallels between Croatia's procurement and the Indian Air Force's (IAF) Rafale deal and its plans to phase out its MiG-21s by 2024.
France, Greece Deal
Observers have drawn parallels between Croatia's procurement and the Indian Air Force's (IAF) Rafale deal and its plans to phase out its MiG-21s by 2024. A recent Rafale procurement for the Hellenic Air Force of Greece has been seen by some as a precedent for the IAF to procure second-hand Rafales to complement its brand-new ones.
To put things into perspective, in January 2021, Greece became the first European Rafale customer when it signed a $2.8 billion contract to procure 18 fighter jets. Under the contract, Greece will procure 12 second-hand jets which will be taken out of the French Air Force inventory and 6 new ones to be delivered by the end of 2022.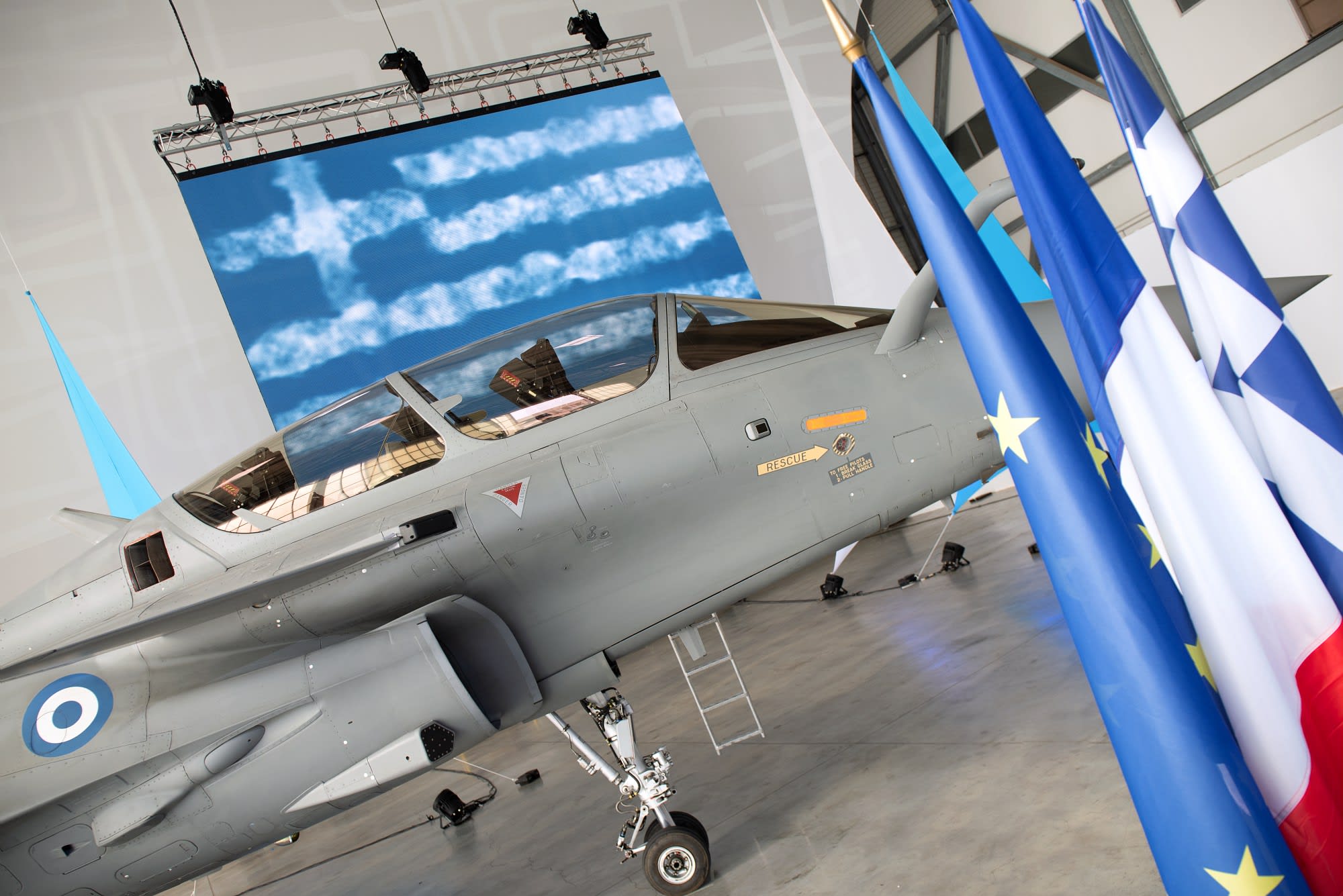 Government spokesperson Christos Tarantilis told the press that the deal with France is part of a wider five-year plan to strengthen the Greek armed forces' deterrence abilities, discreetly referring to rising threats from Turkey.
This bears somewhat of a resemblance with India's security dynamics as its armed forces are spread across both the eastern and western sectors with the potential for a two-front conflict.
Netizens have wondered why a similar combination of brand new and second-hand Rafale jets cannot be considered to aid the IAF in meeting its mandated squadron strength.
IAF's 'Mirage & MiG' Procurement
Questions have been raised as to why the IAF is considering the procurement of second-hand Mirage 2000s and MiG29s when second-hand Rafale's could be procured to complement the new ones being delivered in fly-by condition, as part of the IAF's modernization efforts.
The IAF has gone a long way from its induction of MiG-21s in 1961 to its first batch of Rafales in 2020. Five Rafales were delivered to India on 29 July 2020, and by 28 July 2021, the IAF had received 26 of the 36 aircraft it had ordered.
India's indigenization efforts in military aviation have made progress, however, not at the anticipated pace, prompting the IAF to revert to its history of rehashing fighter platforms. This was recently seen with the mid-life upgrades of the Mirage 2000s. The purchase of flight simulators for the aging Jaguars is yet another indicator of this trend.
Can you count how many plan crash in last one year ? And why so much plan crash ? Who owns the responsibility ?

Indian Air Force (IAF) plane crashes in Bhind, Madhya Pradesh. Pilot in safe condition.#IAF #planecrash #Pilot #AirForce #IndianArmy #MIG pic.twitter.com/gVwvL2dg9M

— Major Saurabh Sharma Retd (@MajorSaurabhSh1) October 21, 2021
Why Not Second-Hand Rafales?
Director-General, Centre for Airpower Studies (CAPS), Air Marshal Anil Chopra (Retd), notes that the IAF currently operates four MiG-21 squadrons, five Jaguar squadrons, three MiG-29 (UPG) squadrons, three Mirage 2000 (UPG) squadrons, 12 Su-30MKI squadrons, two LCA squadrons and two Rafale squadrons. These collectively amount to 31 operational squadrons at present and highlight a shortage of 11 squadrons.
Chopra painted a hypothetical scenario where the IAF may potentially consider inducting more MiG-29s and Mirage 2000s among other aircraft to meet its 2035 target to operate 42 squadrons.
When asked if the acquisition of MiG-29s would be a workable option, former IAF Vice Chief, Air Marshal Bhushan Gokhale (Retd) had told The EurAsian Times during an earlier interaction, "MiG 29 is a good option and that is why last year in October 2020, the defense minister has already placed an order for additional 21 MiG 29 aircraft.
Actually, we need more Rafales, but cost considerations are forcing us to look for other options. Let us hope our own LCAs and AMCAs come out faster."
Military author, columnist and analyst Joseph P Chacko said: "Older Mirage-2000 is for replacing the depleting squadrons of the aircraft. Rafale squadrons are intact. IAF works on squadrons. It does not mix Mirage-2000 and Rafale in a single squadron. An entire lot of Mirages will be retired together, till then the squadron strength has been maintained."
Former IAF Vice Chief, Air Marshal Bhushan Gokhale (Retd), said: "To the best of my knowledge these second-hand Mirages are not fly-worthy. These are being bought for the spare parts and rotables, which will be used by our fleet. There are economic advantages of bulk purchase..[and for] immediate availability of spares to keep our own aircraft operationally available."
Nitin J Ticku a strategic analyst with The EurAsian Times agrees with Air Marshal Bhushan Gokhale and says – The aim of buying Mirage 2000s is only to keep the Dassault fleet operational and will be mostly used for spare parts. Buying aging, second-hand Rafales which would be technologically inferior to what India is acquiring now makes absolutely no sense.
Indian Air Force needs the latest fighter jets equipped with modern radars, missiles, avionics, etc as it looks to challenge China. Unlike Greece and Croatia, India has the resources and finances to acquire the latest, cutting jets and will tread along the same lines.