Saudi Arabia has requested its neighbors for interceptor missiles as it struggles to fend off Houthi attacks, pending US approval of Patriot missile sales, media reported on Sunday.
The Gulf monarchy sources most of its weapons from the United States but its involvement in the Yemeni war and the killing of a Saudi dissident journalist in 2018 was met with bipartisan criticism in the US, leading to a thorny approval process.
"There is an interceptor shortage. Saudi Arabia has asked its friends for loans, but there are not many to be had," the Financial Times quoted a source with the knowledge of talks between Riyadh and its neighbors.
A senior US source told the daily that Washington approved of these negotiations, which they said might be "the faster alternative" to getting interceptors directly from the US.
Saudi Arabia has been under a relentless drone-and-rocket attack by Houthi rebels in neighboring Yemen since it sent warplanes to bomb their positions in support of the internationally-recognized Yemeni government.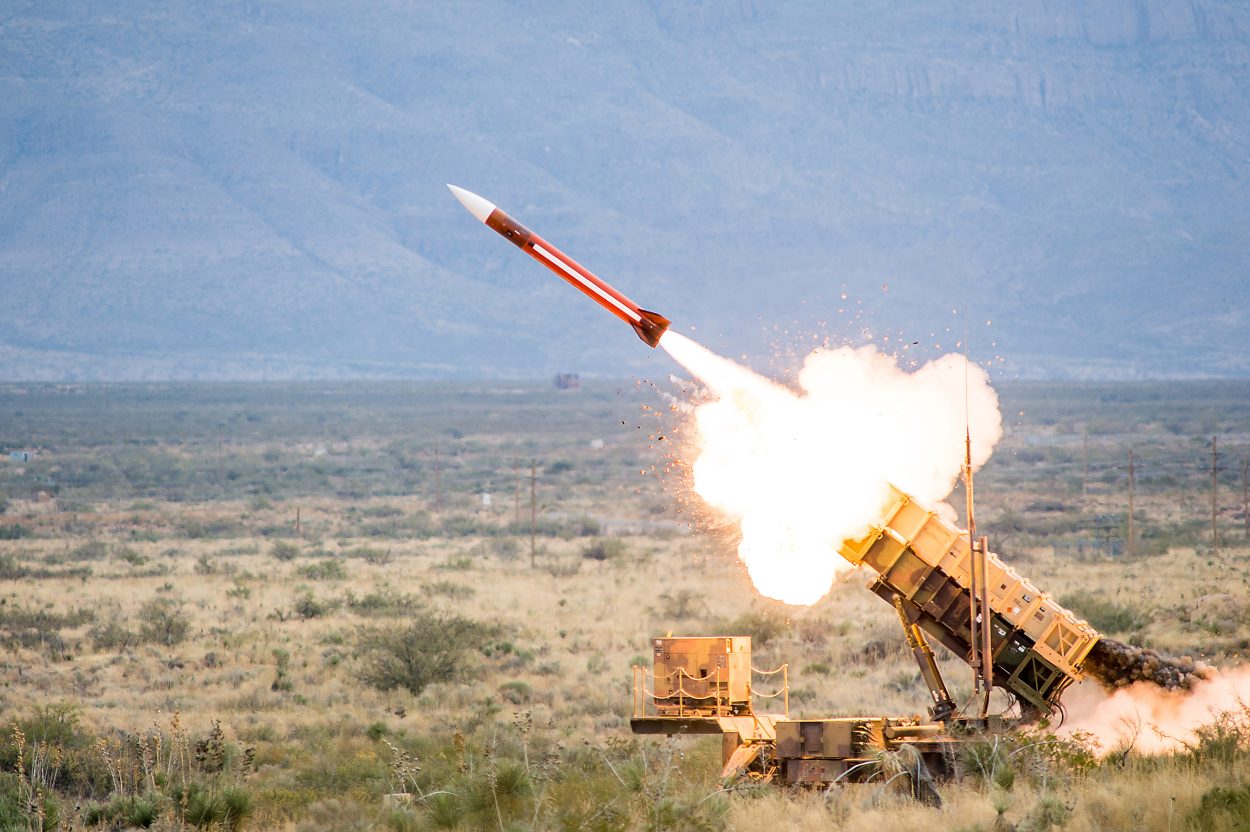 Earlier Reports 
Earlier, as EurAsian Times reported, Saudi Arabia has been hunting for "hundreds more" missile rounds for its Patriot air-defense systems.
Riyadh had also requested to buy an additional AIM-120 Advanced Medium-Range Air-to-Air Missiles to power its fighter jets against Houthi strikes. 
In addition, Saudi Arabia's arsenal of Patriot missiles, which are used to thwart aerial attacks, has depleted significantly. 
A swarm of missiles and drones dodged Saudi air defenses in 2019, knocking out half of the kingdom's oil output temporarily. Houthi fighters took the responsibility for the strikes, but the US and Saudi Arabia allege Iran, which is associated with the Houthis, was behind it.
According to WSJ, the country was targeted by drones more than 50 times in October and November and was impacted by more than 20 ballistic missiles over the same time period.
The Saudis were also turning to Gulf and European allies to restock their Patriot missile supplies, according to unnamed US sources quoted in the same article. However, in these circumstances, the transfer of weaponry to the Saudis would still require US clearance.
"The US is firmly committed to helping Saudi Arabia's territorial defense, including against missiles and drones launched in Yemen by Iranian-backed Houthi militants," a senior Biden administration official was quoted as saying. "We're working closely with Saudi Arabia and other partners to make sure there are no coverage gaps." 
Soon after the Houthis gained control of Sanaa, Saudi Arabia began a military offensive in Yemen in support of President Abd-Rabbu Mansour Hadi. Throughout the nearly seven-year conflict, both sides have been accused of human rights violations and crimes.
While the US initially supported the Saudi-led assault with "logistical and intelligence support", Biden said in February that the US would no longer back any "offensive operations" in Yemen. The administration stated that it would continue to assist the kingdom's defense capability. 
Patriot Air-Defense Systems
Patriot (MIM-104) is an all-weather, long-range air defense system designed to fight tactical ballistic missiles, cruise missiles, and advanced aircraft.
Patriot has thwarted over 150 ballistic missiles in combat operations throughout the world since January 2015, with more than 90 of those intercepts involving low-cost surface-to-air missiles. Raytheon and Lockheed Martin manufacture these weapons. 
More than 240 Patriot fire units have been produced by Raytheon Missiles & Defense and delivered to clients in 17 countries. A track-via-missile (TVM) guidance system is installed on the Patriot missile. The mobile engagement control center sends midcourse correction instructions to the guidance system.
The missile has a range of 70 kilometers and a maximum altitude of over 24 kilometers. The shortest and maximum flying times are less than nine seconds and three and a half minutes, respectively.
During the 2003 Iraq war, US forces stationed Patriot missile systems. The systems were stationed in Kuwait and used the new PAC-3 and guidance upgraded missiles to destroy a number of hostile surface-to-surface missiles.