Tech companies from all over the world are being pressured by the US and its allies to shut their operations in Moscow lock, stock, and barrel. Following this diktat, Ukraine is now asking a Chinese civilian drone manufacturer, DJI, to stop the Russian army from using its UAVs.
Kyiv alleges Chinese-made civilian drones are being used by the Russian forces to coordinate missile attacks in Ukraine.
DJI, based in Shenzhen, near Hong Kong, is a well-known manufacturer of civilian UAVs. Its drones are used by photographers, businesses, and filmmaking enthusiasts. DJI drones are equipped with satellite navigation-based precision guidance technology.
Mykhailo Federov, Ukraine's Vice-Prime Minister, has asked DJI Technology Co. to restrict its products that enable Russia to target Ukrainians. On Twitter, Fedorov alleged that Russia was "using DJI products to navigate their missiles".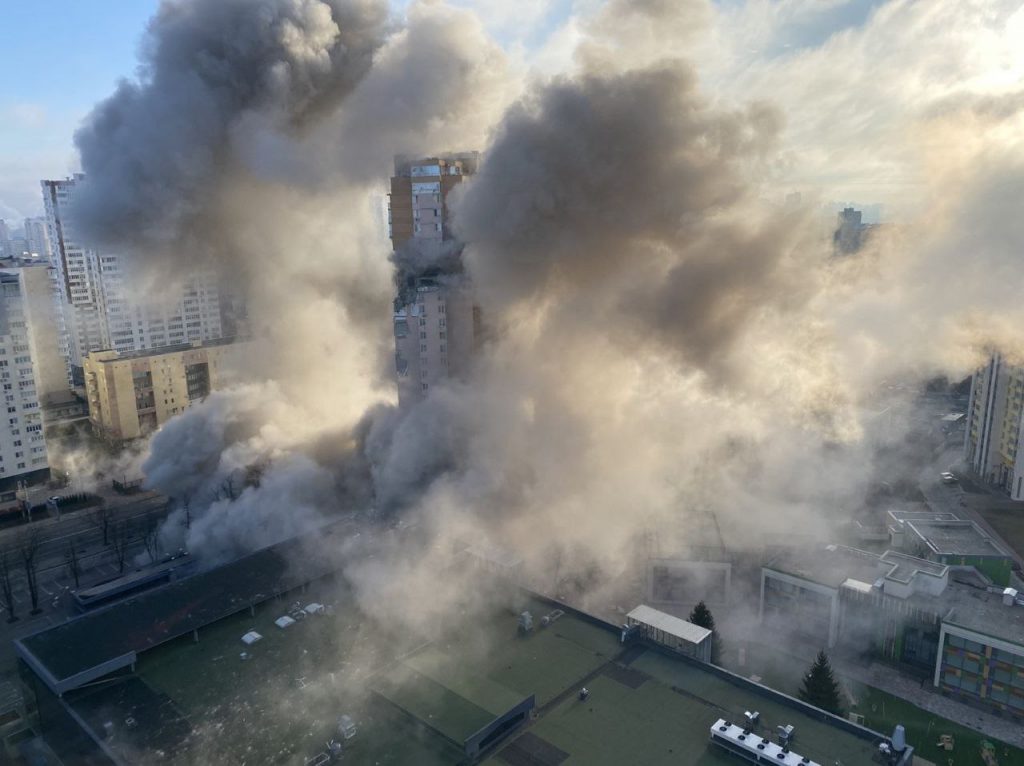 Fedorov has run a largely strong campaign asking tech companies across the world to alienate Russia. His appeal struck a chord with American and European companies. The Chinese companies, which are forced to walk a tightrope amid the Ukraine crisis, face huge pressure from the US and its allies.
— DJI (@DJIGlobal) March 16, 2022
DJI responded with a message on its own Twitter account, saying that while it can't turn off individual drones, it can employ geofencing, or software limits, to restrict drone operations near airports and other important places. This will, however, impact all DJI drones in Ukraine, the company said. 
Fedorov also expressed concerns about DJI's drone detection technology AeroScope, which he claimed, Russia was using to track down Ukrainian drones from a distance of roughly 50Km.  
The company claims its newer drones have a safety mechanism that broadcasts their location and tracks other drones up to 50 kilometers (35 miles) to avoid crashes.
DJI also stated that the system "cannot be turned off". Geofencing, on the other hand, is "not foolproof," the company said, and will not work in drones that are not linked to the internet for software updates. However, the company is "available to discuss these issues".
It also reiterated that their drones are not intended for military use. "The visibility given by AeroScope and future Remote ID requirements is one more reason why using them for military missions is inappropriate," the company adds. 
DJI defines remote ID as a requirement that compels DJI devices to emit a signal that functions "as an electronic license plate system for drones, allowing authorities to identify who is flying them."  
Military Usage Of DJI Drones
Although the Chinese company said their drones will not be used for military purposes, DJI products are frequently customized for combat usage.
The US Customs and Border Protection, for instance, adapted AeroScope through contractor Aerial Armor to increase the range and "monitor DJI drone activities on the US southern border," Forbes reported.  
In 2020, the US Army employed the same contractor for a $50,000 AeroScope contract. In 2021, the Army selected a Texas-based contractor to acquire $120,000 in DJI AeroScope technology. Despite mounting worries that these drones could be used for spying by the Chinese government, these contracts were inked.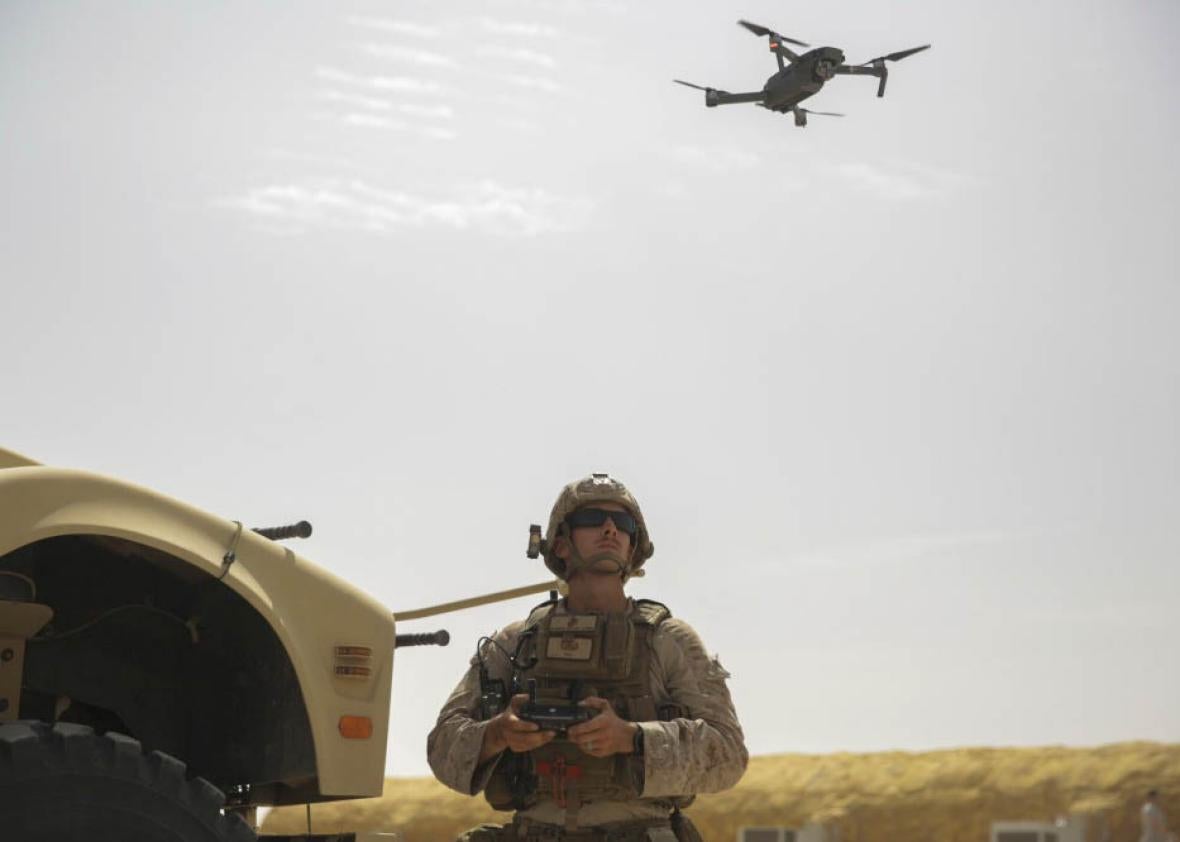 Last year, the US government placed eight Chinese businesses on an investment blacklist, including drone manufacturer DJI, for alleged involvement in the surveillance of Uyghur Muslims.
Chinese companies are also subjected to domestic pressure. Didi Chuxing, the ride-hailing company, said in late February, three days before Russia's invasion of Ukraine, that it would shut down its 1.5-year-old operation in Russia. Soon, nationalist influencers rallied against DiDi in retaliation to the statement, accusing it of cooperating with the West. The company quickly switched course, releasing a statement on Weibo pledging to keep supporting Russian customers.
While Western tech and other industries have left Russia following its February 24 attack, Chinese Foreign Minister Wang Yi said last month that Moscow is Beijing's "most important strategic partner."
Furthermore, China has refused to condemn Russia's military aggression against Ukraine. Beijing also abstained from voting in all UN resolutions against Moscow in the aftermath of the Ukraine war.