If anything, Russian President Vladimir Putin's just-concluded visit to India for the 21st India-Russia summit meeting with PM Narendra Modi has dispelled all doubts about New Delhi procuring the S-400 anti-aircraft missiles.
But, how will India pay to Russia for the procurement, particularly when paying in US dollars, as is the international norm of business, is risky because of the threat of the US sanctions under CATSA (Countering America's Adversaries Through Sanctions Act)?
In 2018, India had inked a $5.2 billion deal with Russia to purchase five systems of this anti-aircraft missile. And in 2019, Sergey Chemezov, chairman of Russian conglomerate Rostec, had disclosed that "India has made an advance payment of $800m for Russia's S-400 anti-aircraft missile systems".
Why Paying In Dollar Is Problematic
But now that payment in dollars is problematic, both India and Russia have been negotiating over the ways to overcome the problem. In these negotiations over the past three years, Russia has been pressing India to opt for the traditional trading between the two countries through the "rupee-rouble transfer" route.
Though his interview to a leading  Indian daily focussed on the AK 203 deal, the possibility of an additional 50 SU 30MKI fighters and joint exports of the BrahMos missile, Russian Federal Service for Military-Technical Cooperation (FSMTC) chief Dmitry Shugaev, who was in Putin's entourage, has hinted about the prospect of New Delhi paying Russia in Indian rupee for the S-400.
"Despite the blatant and crude attempts by the United States to violate the sovereign rights of independent states to ensure their own security, our military-technical cooperation system operates with high efficiency. Earlier, we managed to work out measures to counter the sanctions pressure from the US and its allies.
These measures make it possible to effectively protect both Russian arms manufacturers and our foreign buyers. We use an individual approach to each of our partners, create convenient terms and conditions in contracting, and provide flexible settlement schemes for transactions, including the use of national currencies, thus entirely avoiding settlements in dollars (emphasis added)", Shugaev said.
Russia Against Dollar Dependency
In fact, the Russians have been persistent for some time that international business should not be dependent US dollar. In 2019, Roman Babushkin, the then Minister-Counsellor, Deputy Chief of Mission, Embassy of Russia, New Delhi had also said, "We need to find ways to eliminate dependency on US dollar. The US dollar is distrusted worldwide."
Similarly, speaking to a select group of journalists on February 22, 2019, at the Aero India Show in Bengaluru, the Deputy Director of the Russian Military-Technical Cooperation Anatoly G. Punchuk had said, "Dollar is no longer the universal currency for trade in defense".
Those New Delhi-Moscow discussions over the rupee-rouble route have also been disclosed by Bala Venkatesh Varma, who was India's ambassador to Russia until last month. "Discussions about this are still ongoing.
We have a common understanding of how we will continue the implementation of the contracts. But this concerns not only S-400, but there also are other agreements, and we are discussing how to find new ways of settlement, using new payment mechanisms. There are still no final decisions, but the general line is that we should use the mechanism of settlements in national currencies more.
Therefore, there will be payments in rupees and roubles, and we intend to move forward in this regard on a mutually acceptable basis. But the details are not yet finalized," he had said.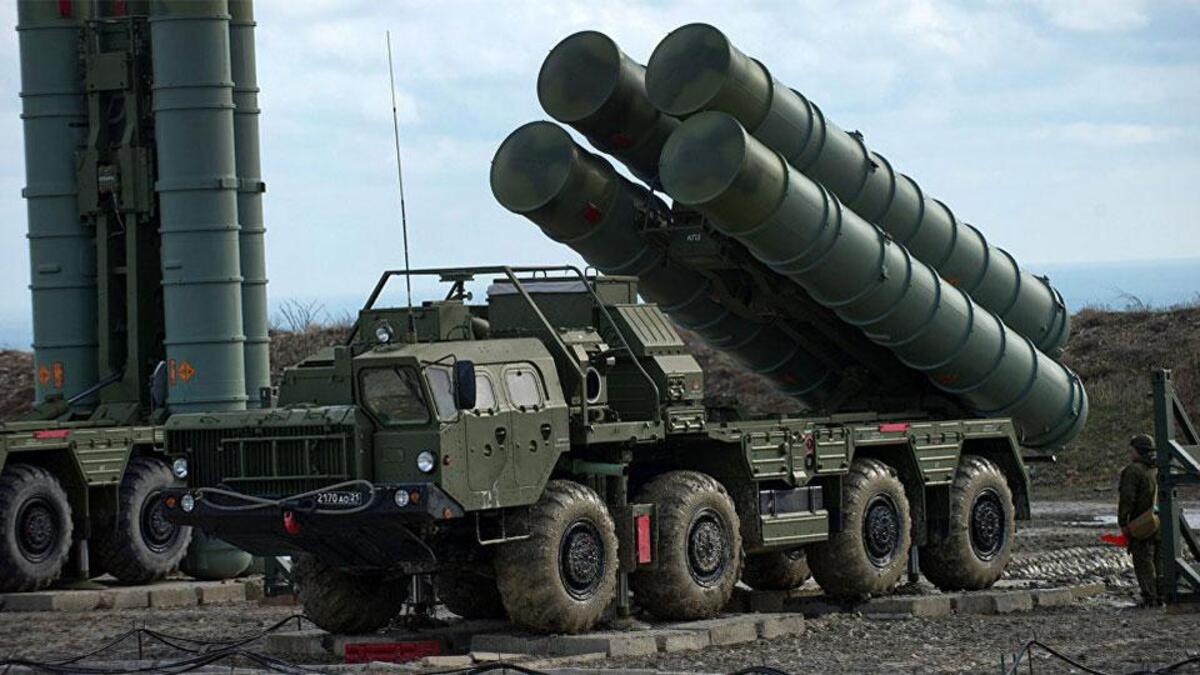 Rupee-rouble arrangement towards the payment can be done in two ways. One, Indian rupees will be paid in equivalent values of the Russian roubles. Two, it can be through the means of  'trade counterbalance', which means that Russia won't pay for the imports of items and commodities such as tea, coffee, rice, garments and minerals it undertakes from India in equivalent to the rouble value of the S-400 system.
Rupee-Rouble Arrangement Not New
But things are not as simple as they appear to be, despite the rupee-rouble arrangement having a long history. It all began with the Indo-Soviet Trade Agreement signed on December 2, 1953.
Article VII of the Agreement said that all payments between India and the then USSR may be made in Indian rupees. And it did help India, then an underdeveloped country immensely.
But over a period, it was seen that the arrangement was hurting both countries, particularly when the Indian economy opened up and the USSR disintegrated. And it was essentially over the rupee-rouble conversion rate.
Undergoing a deep economic crisis in the early 1990s, Russia overvalued the roubles vis-a-vis the rupees for its exports to India at a time when the rupee was higher in value, if seen in terms of the US dollars. And it was the Boris Yeltsin administration in Russia that wanted to terminate this arrangement.
If Russia wants to revive the arrangement (though strictly speaking, it never ended. But most of the business interactions were made through the dollar, which both India and Russia needed), it is because of the prevailing US sanctions on Moscow.
The situation has changed otherwise too. Today, the rupee and the rouble are roughly on a par, vis-à-vis the dollar at around 75 each. During the intervening 30 years, the rouble has depreciated by more than 2,500% against the dollar as compared to 190% depreciation of the rupee, analysts say.
India Not Averse To This Idea
Therefore, India does have an open mind on the rupee-rouble route. In fact, Prime Minister Modi did set up a joint mechanism in 2014 to go into the issue and to advise the governments accordingly, but nothing much has come out of it or known publicly.
Besides, it is not clear whether Russia would restrict the rupee-rouble route only for this specific item of S-400 to avoid US sanctions. Will it like the arrangement to cover all other defense items that Indian imports? Or will it agree to cover the entire gamut of the Indo-Russian trade which stands at $8 billion per annum today? All these questions need answers.
Financial experts like Pronab Sen argue that some cautions should be undertaken while designing a mutually beneficial Indo-Russian trade agreement.
As he explains, the agreement that was in force earlier provides a template that needs some minor tweaking. Earlier, the price payable by India for this supply was the dollar rate prevailing in the international markets at the time the supplies were affected. These dollar values were converted to rupees at the prevailing rupee-dollar exchange rate and were credited to the Soviet account maintained by the Reserve Bank of India (RBI).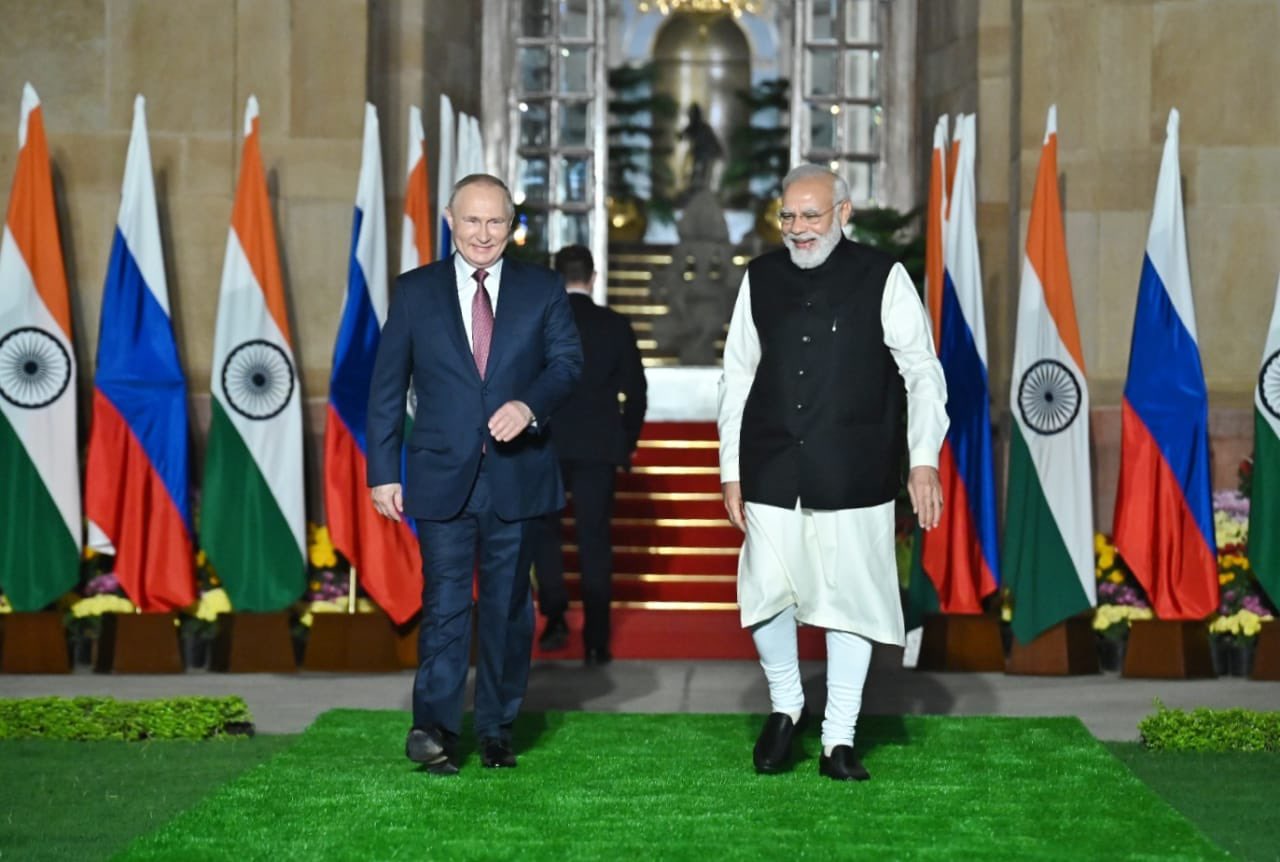 The erstwhile USSR would then allocate these rupee funds to Soviet trading organizations for the purchase of goods from India. Since the rupee was not convertible, these funds could not be used for making purchases from third countries, but there were no restrictions on what could be imported from India.
'This time around, Russia is likely to demand a more open regime, but India should resist this and continue with a restricted list of goods that can be imported from Russia under this arrangement. The import list will almost certainly contain all Russian products for which the Marshall-Lerner condition is met, or may potentially be met, but can also include other products which feature prominently in India's import basket. The only question here is the pricing of such products which do not have readily available international benchmarks. Given that the degree of misalignment of the rupee and rouble exchange rates at present is not particularly large, it may be left to the trading partners without much risk of damage," Sen argues.
"On the Indian export side, there are two dangers that need to be protected against: the first is the diversion of Indian exports from the international market to Russia; and the second is re-exports from third countries through the rupee payment route," Sen adds.
Author and veteran journalist Prakash Nanda has been commenting on politics, foreign policy on strategic affairs for nearly three decades. A former National Fellow of the Indian Council for Historical Research and recipient of the Seoul Peace Prize Scholarship, he is also a Distinguished Fellow at the Institute of Peace and Conflict Studies. CONTACT: prakash.nanda@hotmail.com