Russia's fifth-generation stealth combat aircraft, the Sukhoi Su-57 Felon, is finally headed for operational service in the country's Far East.
The Su-57 is a multirole fighter developed for taking on land, maritime, and airborne targets. It features stealth technology and is currently one of the few fifth-generation fighter jets (besides the US F-22, F-35, and China's J-20) operational in the world.
According to reports, the 23rd Fighter Aviation Regiment (Istrebitelnyi Aviatsionnyi Polk, IAP) based at Dzyomgi near Komsomolsk-on-Amur in Russia's Far East will be the first operational unit within the Russian Aerospace Forces (VKS) to receive the new fighters.
The 23 IAP currently has two squadrons of Su-35S single-seat fighters and a limited number of Su-30SM two-seaters for training.
This unit has been a part of Russia's invasion effort since the beginning of Moscow's so-called 'special military operations' against Ukraine in February.
The 23 IAP is considered an elite unit of the Russian Aerospace Force and has hosted Russia's most advanced cutting-edge fighters for decades.
The regiment's deputy commander, Lt. Col. Ilya Sizov, told the Eastern Military District daily Suvorovsky Natisk last month that the unit's pilots are presently receiving theoretical training on the Su-57 at the Lipetsk crew conversion center.
Two new Su-57M fighters in Novosibirsk. pic.twitter.com/o9xfmgas32

— Trollstoy (@Trollstoy88) December 1, 2022
The 4th State Air Personnel Preparation and Military Evaluation Center in Lipetsk are in charge of conducting military evaluations of initial batches of tactical combat aircraft, training pilots in aircraft combat applications, and working air force tactics.
Further, the development comes after Director General of Rostec, Sergey Chemezov, said in an interview with state news agency TASS that Russia was expanding its capacity to produce fifth-generation Su-57 fighters.
The country has also been pitching the aircraft to friendly countries, the most recent instance being the Su-57's display at China's Air Show 2022.
IAP-23's Deputy Commander told the newspaper that the pilots were currently undergoing theoretical training. This means practical training is still some time away, and there will be a significant time before the pilots are ready to fly the Su-57 in combat.
However, it is also pertinent to mention that Russian media reports have signaled the use of these aircraft in combat against Ukraine on more occasions than one. If these reports are authentic, one can argue that what is taking place now is just formal induction into the VKS service. EurAsian Times could not independently verify these reports.
Su-57 Felon's Induction Follows Combat Deployment Reports
It was first in June 2022 that Russian media Izvestia reported that Russia had deployed four Su-57 for the SMO, and the aircraft was being used to establish a tactical information network.
Several months later, in late September, a video purportedly showing Russia's Sukhoi Su-57 stealth fighter jet flying along the border with Ukraine was widely shared on social media.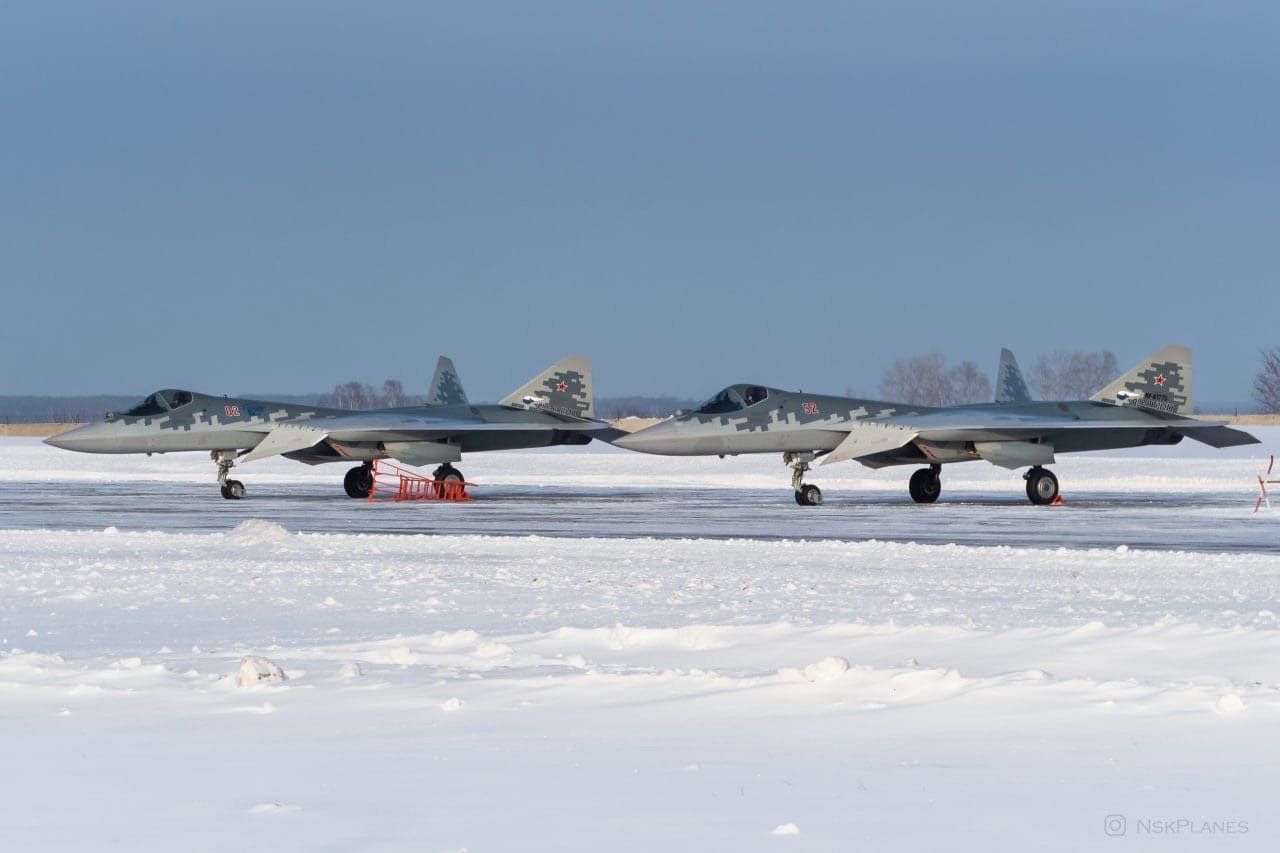 The aircraft was seen performing a series of maneuvers in the video that garnered a lot of attention from military watchers. The video ended by showing the fighter soaring vertically. It was not precisely clear where along the border with Ukraine the Su-57 was spotted.
More recently, in October, General Sergei Surovikin, commander of the joint group of forces in the Russian Special Military Operation, told reporters, "In terms of the quality of combat use, I would especially like to single out the Su-57 fifth-generation multifunctional aircraft. Having a wide range of weapons, it solves multifaceted tasks of hitting air and ground targets in each sortie."
General Surovikin's comments further implied that the Su-57 was used in both air-to-air and air-to-ground duties and scored hits in both. Besides, reports in the local Russian media have also suggested that a Su-57 shot down a Ukrainian Su-27 Flanker by firing a long-range R-37M missile.
EurAsian Times reached out to experts to understand how the aircraft allegedly involved in combat operations was only being inducted into service now.
Indian Air Force Veteran and military analyst who is a keen Russia watcher, Squadron Leader Vijainder K Thakur, told EurAsian Times, "What is taking place now is formal induction into the VKS service. VKS pilots likely piloted missions being flown as part of the SMO on deputation to test establishments. Formal induction is an administrative process and green lights provisioning, posting of manpower, and accounting for a new unit."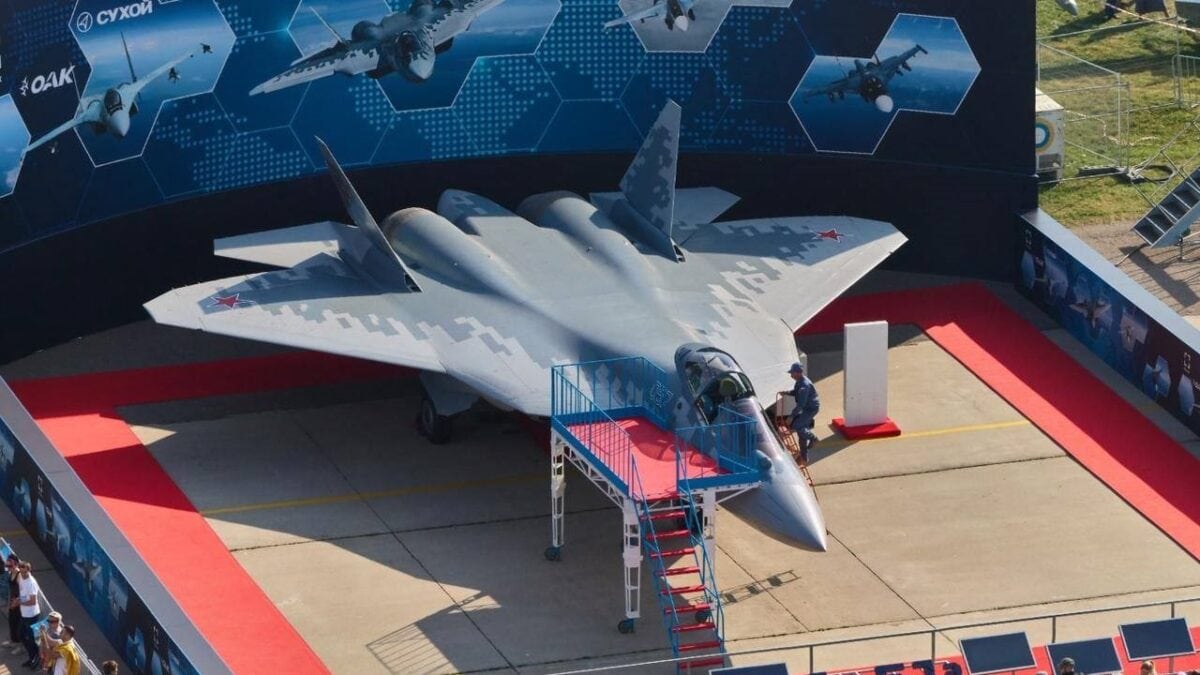 That being said, there is barely any independent evidence to suggest that the aircraft has been pressed into combat with Ukraine and has flown over Ukrainian airspace. However, if it had been deployed, the aircraft likely fired long-range missiles without putting itself in a position where Kyiv's air defense could shoot it down.
The Su-57's induction into service means that the aircraft is now ready for the entire range of combat and has all the capabilities stipulated in the qualitative requirements of the Russian Aerospace Forces.
These aircraft are said to have achieved partial combat capability years before their induction into service, and these capabilities were reportedly tested during Russia's military operation in Syria.
The unit, which is ready to host the Su-57, the 23 IAP, recently won Russia's highest military unit honor for its role in the invasion of Ukraine. On November 17, President Vladimir Putin bestowed the title of Guards upon the regiment.
While there are signs that the 23 IAP will continue to play a leading role in the Ukrainian air war, with aircraft and crews rotating into the combat zone as long as there is a demand for them, it is much more difficult to predict when the same unit will finally bring its Su-57s into full operational service.
In December 2020, the first Su-57 was formally handed over to the Russian military and deployed to the Russian Ministry of Defense's 929th State Flight Test Center in Akhtubinsk.
However, the overall planned delivery of the Su-57 fighter jets has been delayed, and four units to be delivered by the end of 2022 will likely be ready by early 2023. The Russian defense ministry placed a contract for 76 fighters with deliveries planned between 2021 and 2027.
Contact the author at sakshi.tiwari9555 (at) gmail.com