Despite doubts being cast on its defense manufacturing capabilities, Russia has started the production of a self-loading sniper rifle, 'St. John's Wort,' besides a host of other weaponry.
On July 17, Vladislav Lobaev, head of Lobaev Arms which manufactures the weapon, revealed to RIA Novosti that the production of the rifle had started. The development comes amid international sanctions imposed on the Russian arms industry in response to the Russian invasion of Ukraine last February.
Lobaev told the publication that the production schedule was tweaked to an earlier date instead of what was previously decided. Moreover, the manufacturer informed the media that the weapon would be produced in two calibers: 375 (9,5x72mm) and 408 Cheytac (10,3x77mm).
"We chose the working name of the project St. John's Wort, with an accuracy of fire of 0.5 minutes of arc which will make it possible to hit targets at ranges of two or more kilometers by less trained shooters due to the possibility of firing a quick repeated shot," he said.
The agency's interlocutor stated that the speedy start of the new "self-loading" St. John's Wort was made possible because Lobaev Arms had created and was already mass-producing a cartridge of the Cheytac caliber made totally of domestically produced materials.
Lobaev Arms, based in Tarusa, Kaluga Region, produces both service and civilian sniper guns and is the first private defense company in Russian history. It is also the manufacturer of Twilight, which is known as the longest-range weapon of this class in the world currently.
The maximum "record" shooting range of hitting a target with a Twilight sniper gun is 4.2 kilometers.
A bullet from the weapon supposedly achieved a world record in 2017 when it traveled 4,210 meters or 2.6 miles before striking a target at a Russian shooting range. Two years later, in November 2019, shooter Sergei Shmakov set a new record for shooting on a moonless night when all five of his bullets hit the target at a distance of two miles.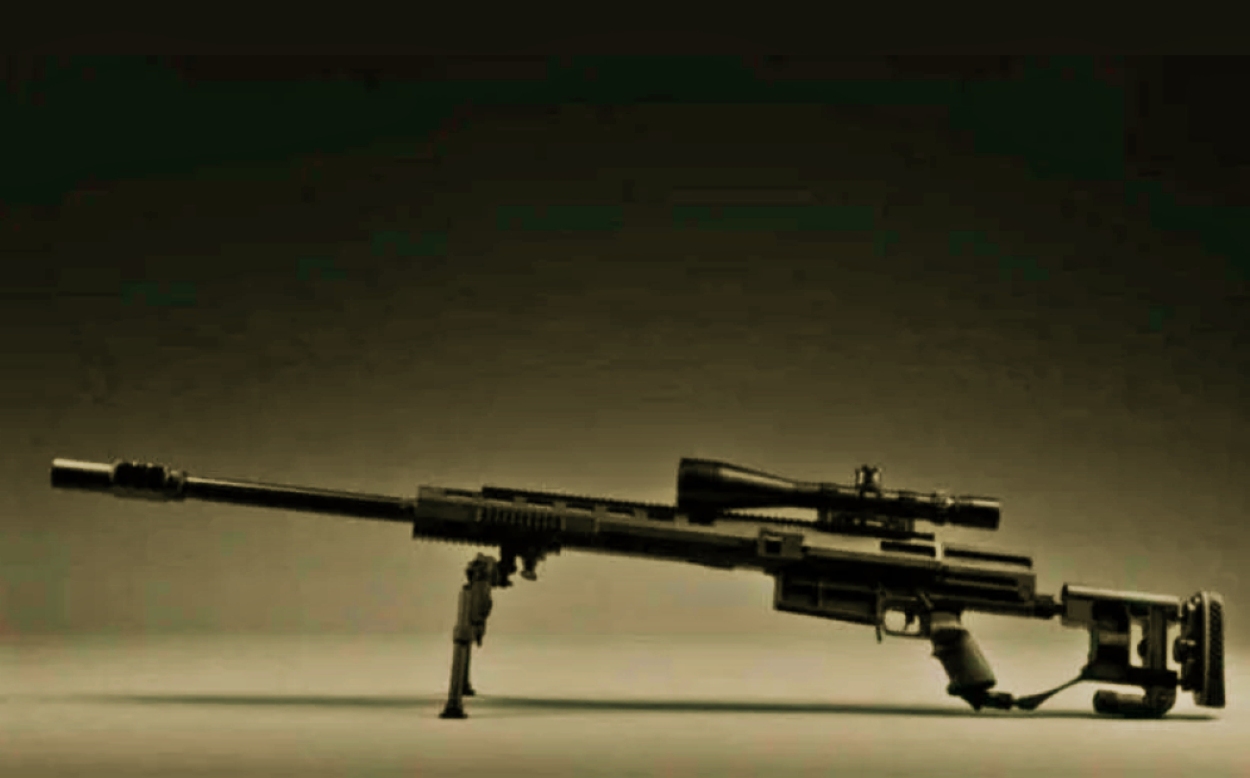 Moreover, in 2020, the British publication Daily Mirror noted that Twilight was "The world's most deadly sniper rifle," highlighting that it has a range double of L115A3, which is the British Army's iconic sniper rifle famous all over the world for its effectiveness and accuracy."
Russian troops have reportedly used the Twilight sniper in its so-called "special military operation" in Ukraine. Snipers have used the weapon close to Kyiv and in the vicinity of Kharkiv in eastern Ukraine, but "rarely," according to some unconfirmed sources, because finding suitable terrain wasn't always possible.
Deadliest Sniper In The World?
The official website of Lobaev Arms says about the Twilight, "The accuracy and range of this rifle sound almost unreal and, yes, audacious. Its owners often display less than 0.2 MOA of a group of 5 shots with such a powerful cartridge as .408 Cheytac, which few people can force to shoot."
Twilight has been specifically created with a cartridge as potent as Cheytac and features a strengthened multi-layer "sandwich" comprising carbon fiber, Kevlar, and fiberglass.
The accuracy claims for the Twilight rifle are very high for a sniper rifle ( .2 MOA, 100 yds, five-shot group). However, critics say that the problem with the claimed 4-kilometer target for the Twilight rifle is that beyond 2300 yards, the US.408 Chey Tac cartridge's speed drops to subsonic levels. The bullet starts to lose stability as it slows down, in other words.
A sniper instructor named Leonid told the media: "Sniper rifles of this level are a piece product. Their production is carried out for a specific person, with the adjustment of the bed, materials of manufacture, installation of optics, and much more, where millimeters matter. In an ordinary army unit, even in the special forces, you won't see the Twilight at all; this rifle is designed for individual professionals, designed for one, maximum two accurate shots."
Leonid emphasized that the usage of such a gun in the enemy's line of sight is implied by the range of destruction.
Photos of a Lobaev Arms SVLK-14S Twilight sniper rifle with a Vortex scope used by a Pacific Fleet naval infantry sniper. https://t.co/eRFQpGLJbq pic.twitter.com/PY3ludiGCy

— Rob Lee (@RALee85) December 26, 2022
"Accordingly, the terrain, vegetation, and some structures should not interfere. The ideal application of "Twilight" is a desert or steppe terrain, a water surface, or urban conditions if the sniper takes a position on top of a building with a wide view. Therefore, such sniper rifles are considered very rare, and the sniper pair is covered by other shooters equipped with weapons of smaller caliber and range," Leonid added.
The Twilight sniper rifle has achieved the greatest long-range accuracy when using this cartridge. The American Chey Tac M200 rifle also uses the 408 Cheyenne Tactical ammunition but performs less in accuracy and range (2000 meters).
On its part, Lobaev Arms not only designs and manufactures sniper weapons but also goes through a methodical process of replacing imported foreign ammunition with its line of cartridges.
With St. John's Wort sniper entering production, Russia's firing capabilities will be further enhanced.
This becomes even more significant given the rifle is self-loading, and with the Russian army now composed of several conscripts, volunteers, and lesser-trained private combatants, there will be tremendous ease in operation.
Contact the author at sakshi.tiwari9555 (at) gmail.com