Tests of the Russian reconnaissance drone Orion with satellite connectivity will be completed before the end of the year, Oleg Shilov, the head of Russian engineering company Kronstadt Group, told Sputnik.
Knocking Out Russian Air Defense, US Dispatches 'Super Lethal' High-Speed Anti-Radiation Missiles To Ukraine
"Tests are in full swing, and we plan to complete them by the end of this year. We have several modifications of the Orion, and we are ready to produce different versions of this reconnaissance and strike drone at the same time. The decision is always up to the customer," Shilov said.
The first flight model of the updated Orion drone was presented to Russian Defense Minister Sergei Shoigu on January 27 at the new Kronstadt plant in the town of Dubna near Moscow.
A distinctive feature of the drone's new version is a radio-transparent cap in a drop-shaped form in front of the fuselage. A satellite communication module is located under the fairing.
The satellite communication unit makes it possible to significantly increase the range of the device since it can operate outside the range of ground control stations.
US Wary Of Russia
Meanwhile, US Space Command head Gen. James Dickenson said that the United States must stand ready to adapt to a dynamic and complex threat environment that has been allegedly caused by Russia's special military operation in Ukraine.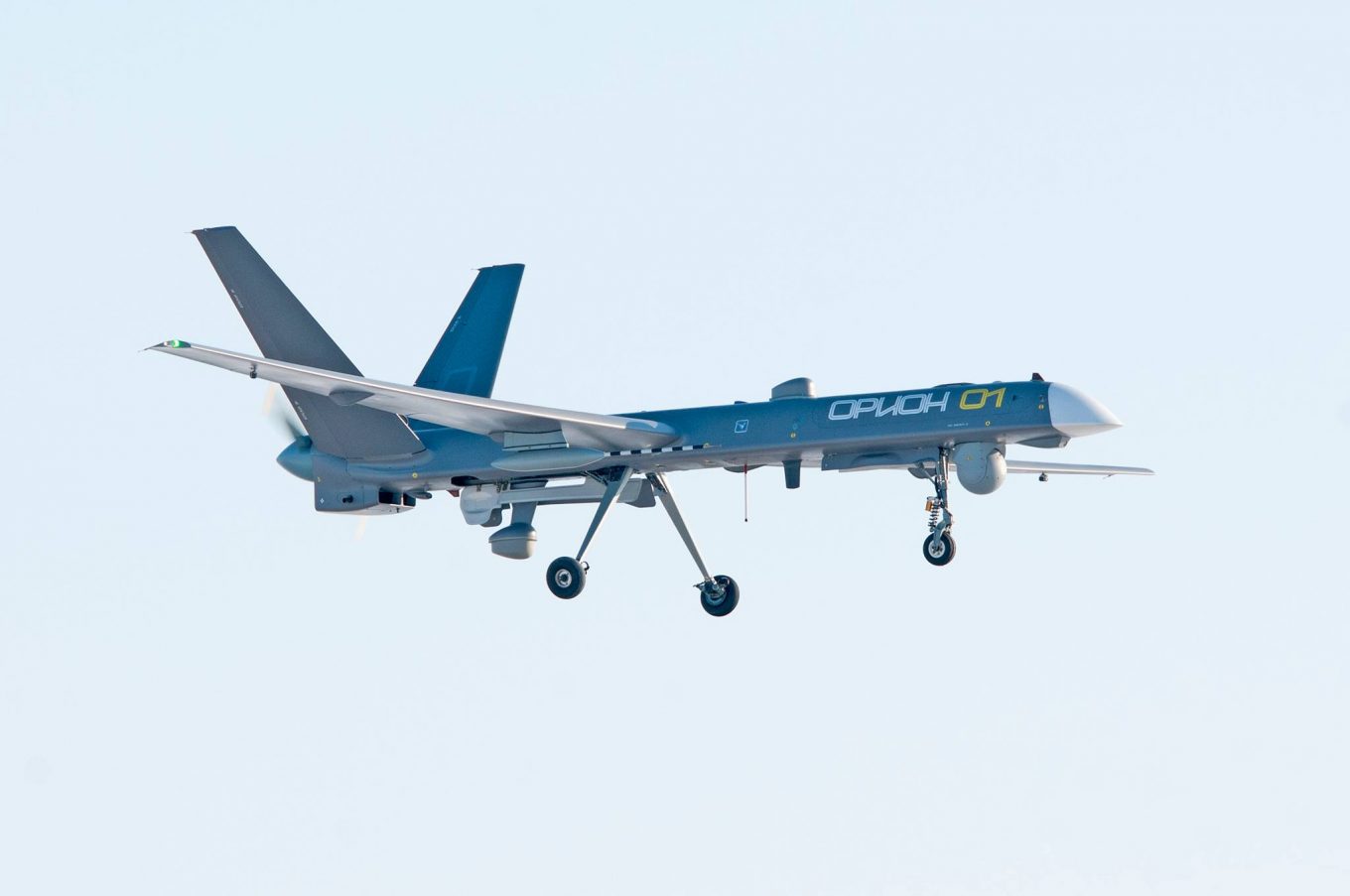 "The landscape is dynamic, complex and unforgiving. Russians' invasion of Ukraine in February demonstrated the stark reality and we must readily adapt and posture ourselves for this new threat environment and we really have no time to waste," Dickinson said during a Space and Missile Defense Symposium.
Dickinson noted that the space domain had experienced rapid proliferation in the number of spacecraft in orbit with an increased amount of threat capabilities.
China's space activities represent a more "enduring and fundamental" threat to the United States, while Russia intends to hold the United States and its allies at risk in the space domain, Dickinson said.
Earlier on Tuesday, Russia's deputy envoy to the United Nations, Andrei Belousov, told journalists that the United States could use the situation in Ukraine to implement its plans in the military-space domain that may include the deployment of weapons in outer space.
Belousov added that Russia intends to submit a resolution at the UN General Assembly this fall on additional practical measures to prevent an arms race in outer space.