Ukraine has revealed the use of US-made microchips in the Russian military hardware, thereby raising questions about Moscow's ability to produce the technological components.
When the Ukrainian military started dismantling Russian weapons, many pieces of captured or partially destroyed equipment had an abundant use of foreign microchips, particularly those manufactured in the US.
According to the list of components shared by Ukrainian Intelligence with The War Zone, Ua US defense portal, the chips were found inside a recovered example of the 9S932-1, a radar-equipped air defense command post vehicle that is part of the larger Barnaul-T system, a Pantsir air defense system, a Ka-52 "Alligator" attack helicopter, and a Kh-101 (AS-23A Kodiak) cruise missile.
List Of Components 
Barnaul-T is Russia's most high-end air defense command and control subsystem within the larger integrated system for air defense of the Russian Army, Marine units, and Airborne forces.
The 9S932-1 is a radar-equipped reconnaissance/control module of the Barnaul-T subsystem, which conducts round-the-clock reconnaissance and exercises command and control of subordinate troops and their armaments in warfare on combat positions.
Russian Barnaul-T 9S932-1 command posts and Tor-M2 air defense systems with "Z" markets reportedly in Genichesk, Kherson oblast, Ukraine. https://t.co/fWIyklbvmg pic.twitter.com/b2v5qvDkdx

— Rob Lee (@RALee85) February 24, 2022
This module is directly linked to units equipped with various Short Range Air Defense (SHORAD) Systems, including Tor-M-series (SA-15) and 9K35 Strela (SA-13) surface-to-air missile systems, 9K33 Osa (SA-8) wheeled surface-to-air missile (SAM) systems, 2K22 Tunguska (SA-19) tracked air defense systems and 9K333 Verba (SA-25) MANPAD systems.
The Ukrainian Intelligence said they found eight micro-chips in the communications systems of the 9S932-1 module, sourced from US manufacturers like Intel, Micrel, Micron Technology, and Atmel Corp.
The Pantsir air defense system is a well-known medium-range SAM and an anti-aircraft artillery system. The Ukrainian specialists reportedly found five US-made chips – manufactured by AMD, Rochester Electronics, Texas Instruments, and Linear Technology – inside the direction finder of this air defense system.
The Kh-101 air-launched cruise missiles (ALCM) have been in the news for their unexpectedly high rate of failure in long-range attacks against Ukrainian targets. In the words of a US Defense official during a briefing in March, "either they're failing to launch, or they're failing to hit the target, or they're failing to explode on contact".
In addition to the reportedly high failure rates, the Kh-101 also appears to be heavily dependent on foreign-made chips, as the Ukrainian intelligence claimed to have found at least 35 US-made chips, including those manufactured by Texas Instruments, Atmel Corp.
The Ukrainian military claims that the guidance systems and electronics recovered from Russian Kh-101 air-launched cruise missiles used in Ukraine were developed in the 1960-1970s. https://t.co/XF0lEM3jdH pic.twitter.com/4XTaWCO0WS

— Rob Lee (@RALee85) April 22, 2022
The high rate of failures and latest findings of such heavy dependence on foreign chips in Kh-101 ALCM should be concerning for Moscow, as the missile's Kh-102 variant is the Russian Air Force's main air-launched nuclear-armed cruise missile.
Coming to the Ka-52 Alligator, Russia's twin-seat, all-weather attack helicopter, the Ukrainian specialists opened up its turreted electro-optical system in which they found 22 US-made chips and one Korean-made chip.
The US manufacturers included Texas Instruments, IDT, Altera USA, Burr-Brown, Analog Devices Inc., Micron Technology, Linear Technology, and TE Connectivity.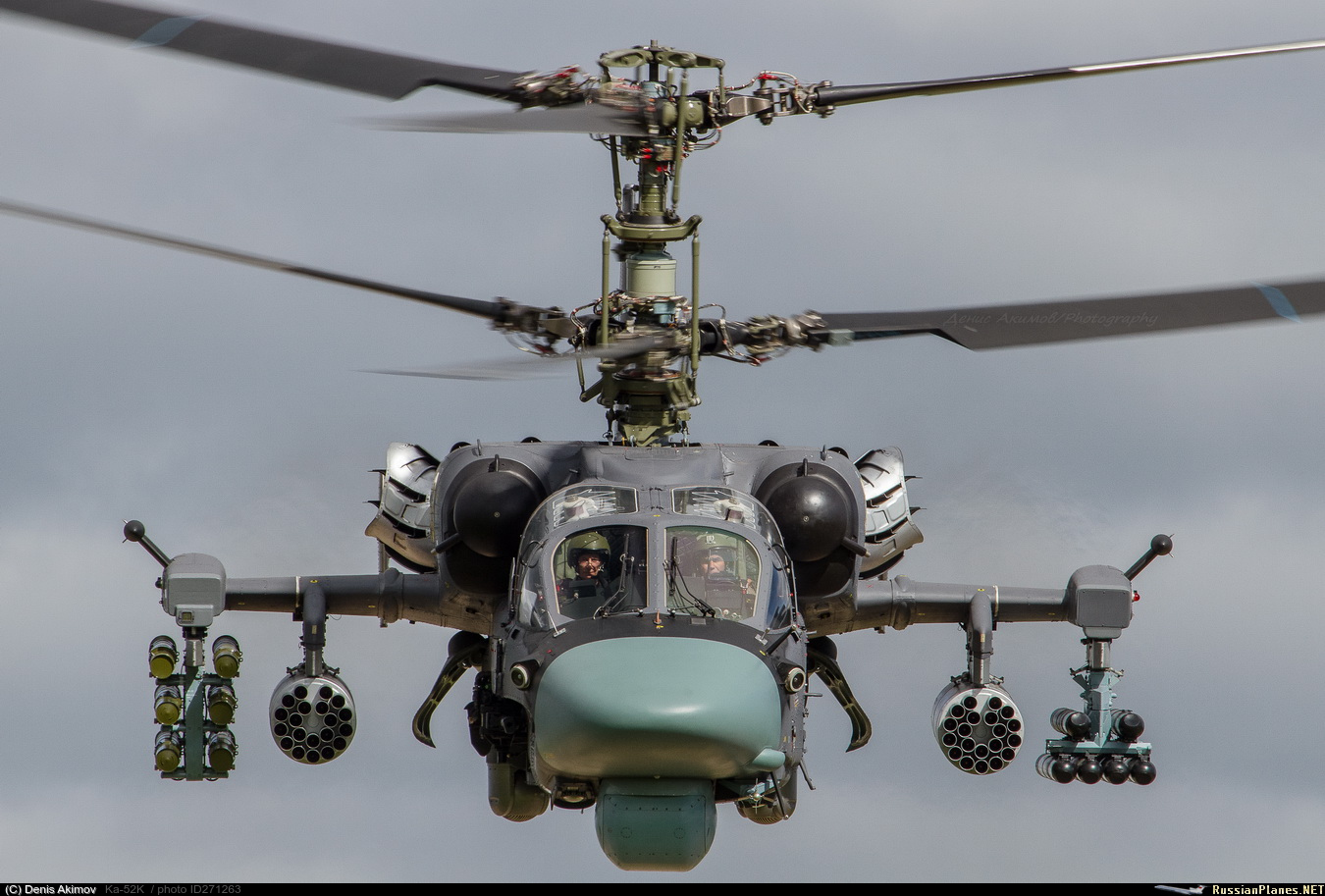 Chips Not Necessarily Sourced From Manufacturers
These chips may not have necessarily been sourced directly from the manufacturers, as there is a massive and unregulated market for recycled chips emerging from China, which could be a more likely source of these chips, as many of them appear to be quite old, according to Ukrainian specialists.
Also, as reported earlier by EurAsian Times, researchers in the UK revealed in April that Russia has been sourcing British-made dual-use components, such as electronic chips and switchboards for its weaponry through intermediary businesses in India and China.
Earlier this month, Commerce Secretary Gina Raimondo, who recently met Ukraine's Prime Minister, said during a Senate hearing, "We have reports from Ukrainians that when they find Russian military equipment on the ground, it's filled with semiconductors that they took out of dishwashers and refrigerators."
Components found in weapon systems are difficult to prevent from falling into the wrong hands, but experts say that the US officials do have the authority to prevent shipments of such dual-use chips.
NATO Members Arming Russia?
The news comes after an astounding revelation in late April that how NATO members had used the 'Grandfather Clause' to bypass the EU embargo on Moscow.
According to an EU report, at least ten NATO member states exported around €350 million ($378.6 million) in military hardware to Vladimir Putin's regime, out of which German and French companies accounted for 78 percent with €273 million ($295.4 million) worth of military export.
Despite an EU-wide embargo on arms supplies to Russia after the latter annexed Crimea in 2014, Germany and France delivered bombs, rockets, missiles, and guns to Moscow.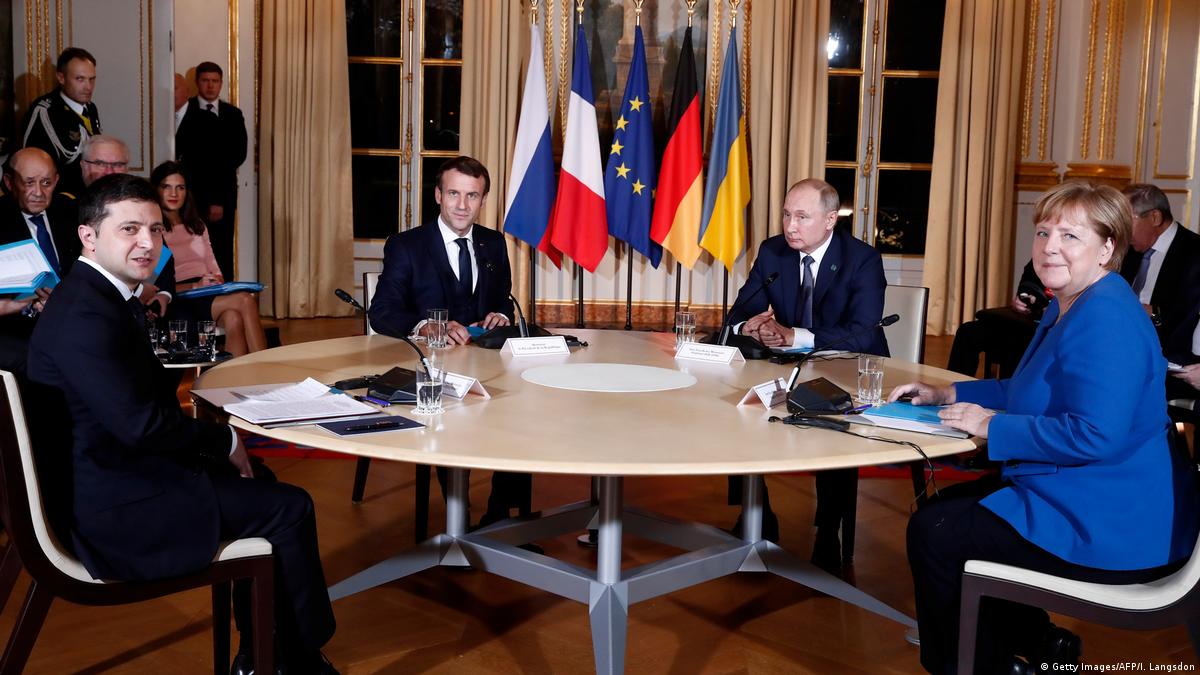 In addition, the French companies also delivered thermal imaging cameras, as well as navigation systems for fighter aircraft, attack helicopters, and Russian tanks.
These member states took advantage of a loophole that allowed contracts signed before August 1, 2014, or subsequent contracts that would help close those agreements, to continue.
That said, the latest findings have exposed the heavy dependence of Russian war machines on western technology in key sensitive areas such as targeting, navigation, communications, and control systems of the weapons, which could be deeply unsettling for Moscow.