Russia's Private Military Company (PMC) Wagner will give up its positions in Bakhmut (Artemovsk) on May 10 and has asked to be replaced by regular units of the Russian army, its chief Yevgeny Prigozhin has announced. 
In an open letter to President Vladimir Putin, Prigozhin has reiterated his complaint about not being given ammunition and artillery shells and, in preceding videos, openly abused Defense Minister Sergei Shoigu and Chief of General Staff Valery Gerasimov, in a shocking expletive-ridden outburst. 
Prigozhin, whose fighters made tremendous advances in Soledar and Bakhmut — the latter where only a 2.5-kilometer stretch remains out of 45 kilometers, according to his letter – has long been at odds with the Russian Ministry of Defense (MoD). 
Interestingly Ukrainian military officials are taking Prigozhin's claim with a pinch of salt and are far from buying into it. They believe President Vladimir Putin will eventually have a say on Wagner's withdrawal and that the group's losses were owing to the successful actions of the Ukrainian army and not the lack of ammunition. 
Long Feud With Russian Generals
Prigozhin and Chechen Republic leader Ramzan Kadyrov first criticized General Alexander Lapin for withdrawing from Kharkiv in September 2022, where the Ukrainians recaptured 6,000 square kilometers of territory. 
Then, from October until February 2023, Prigozhin repeatedly complained about the RuMoD being partial to the Russian army while distributing artillery shells and ammunition, of which his fighters faced a 70% shortage.  
He also periodically blamed the RuMoD for not crediting Wagner fighters in their daily press releases on its battlefield achievements. Wagner was then named in a RuMoD update on April 16 for capturing two neighborhoods in the northwestern and southeastern parts of Bakhmut.
Before that, on January 14, the RuMoD noted the "courageous and selfless actions" of Wagner fighters in capturing the urban areas of Soledar.
Graphic Warning#Prigozhin has been displaying and ranting over Wagner's daily losses taken in #Bakhmut for the past several days.
Today's latest video was his most aggressive yet, and demonstrates the tensions between #Russian MoD senior leadership and Wagner PMC… pic.twitter.com/sroB5wYj6M

— TOGA (@KrzysztofJano15) May 5, 2023
'Sit In AC Offices While My Soldiers Die'
The latest in the saga first began with Prigozhin lashing out at Shoigu and Gerasimov with severe profanities for not arranging adequate ammunition for Wagner fighters, leading to the death of many Wagner servicemen. 
His letter states a current ammunition shortage of 90%, which according to his previous videos and posts on Telegram in February, was at 70%. 
Prigozhin is seen before rows of dozens of dead Wagner fighters while lashing out at Shoigu and Gerasimov in the shocking angry video. The visibly incensed Wagner boss freely throws profanity at Shoigu and Gerasimov, demanding accountability for his soldiers' deaths. 
"You think that you are the masters of this life and that you have the right to dispose of their lives? Do you think that if you have warehouses from shells, then you have a right to it? They volunteered here and are dying for you to fatten in your mahogany cabinets. Learn it," said one translation of his video on Telegram.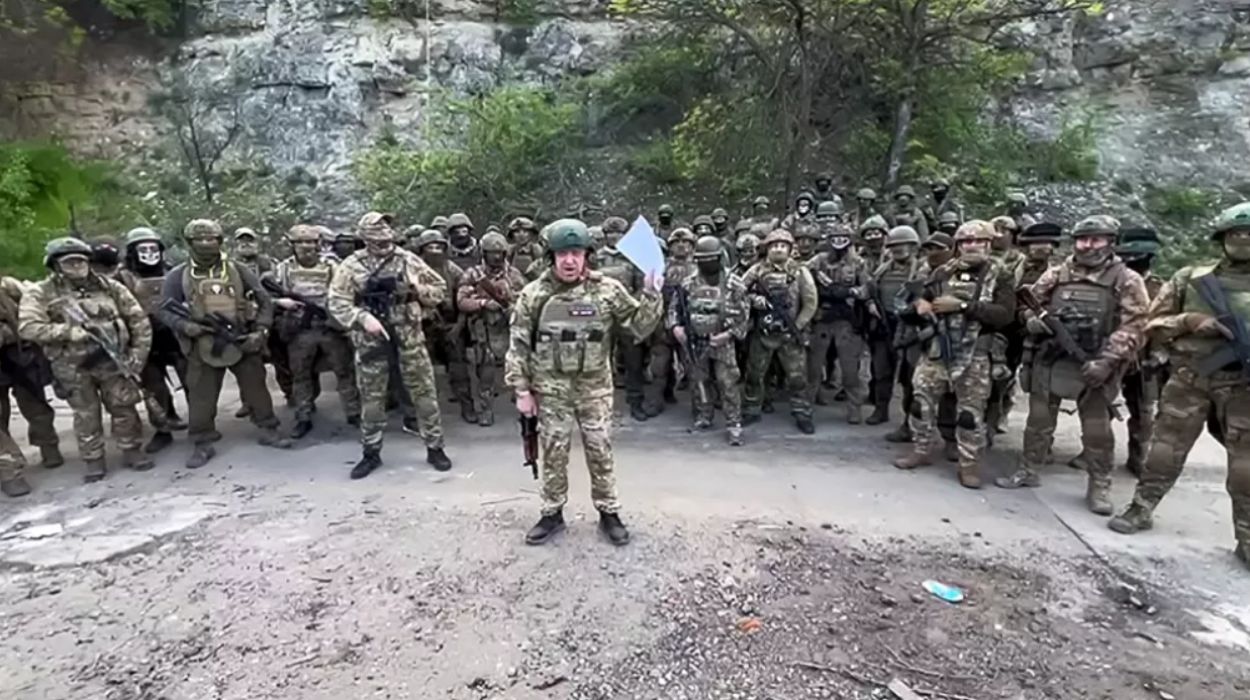 Other tweets quoted Prigozhin as resenting that "you (Russian bureaucrats) sit in expensive clubs, your children make YouTube videos (while Wagner fighters) came here as volunteers and died so you could gorge yourselves in your offices."
Prigozhin announced the paramilitary group's departure from Bakhmut over the next five days due to "shell hunger."
"On May 10, 2023, we are forced to transfer positions to units of the Ministry of Defense," Prigozhin said in another video message. This was nine to 10 hours after the video of his verbal attack on Shoigu and Gerasimov appeared in the wee hours of May 5. 
Former US Marine Corps officer Rob Lee,  a noted Russian military watcher, suggested Prigozhin was staging a one-upmanship contest over the war effort and ignoring the pressing need of the rest of the Russian military. 
The militias of the Luhansk and Donetsk People's Republics (LDPR) and the Chechen fighters of the Rosgvardia and Akhmat special forces detachments are the other groups participating in the war. 
"Wagner has long had a significant artillery advantage in Bakhmut and received preferential support. This is likely a reflection of the MoD rationing ammunition before Ukraine's counteroffensive. The MoD has to defend the whole front, but Prigozhin only cares about taking Bakhmut," Lee said in a tweet. 
RuMoD Recognizes Wagner's Feats
February also saw a war of words emerging between the RuMoD and Prigozhin over not supplying artillery shells for Wagner fighters in Bakhmut. Prigozhin has accused RuMoD of "(not) giving as much ammunition (but sitting) and giggling in their offices."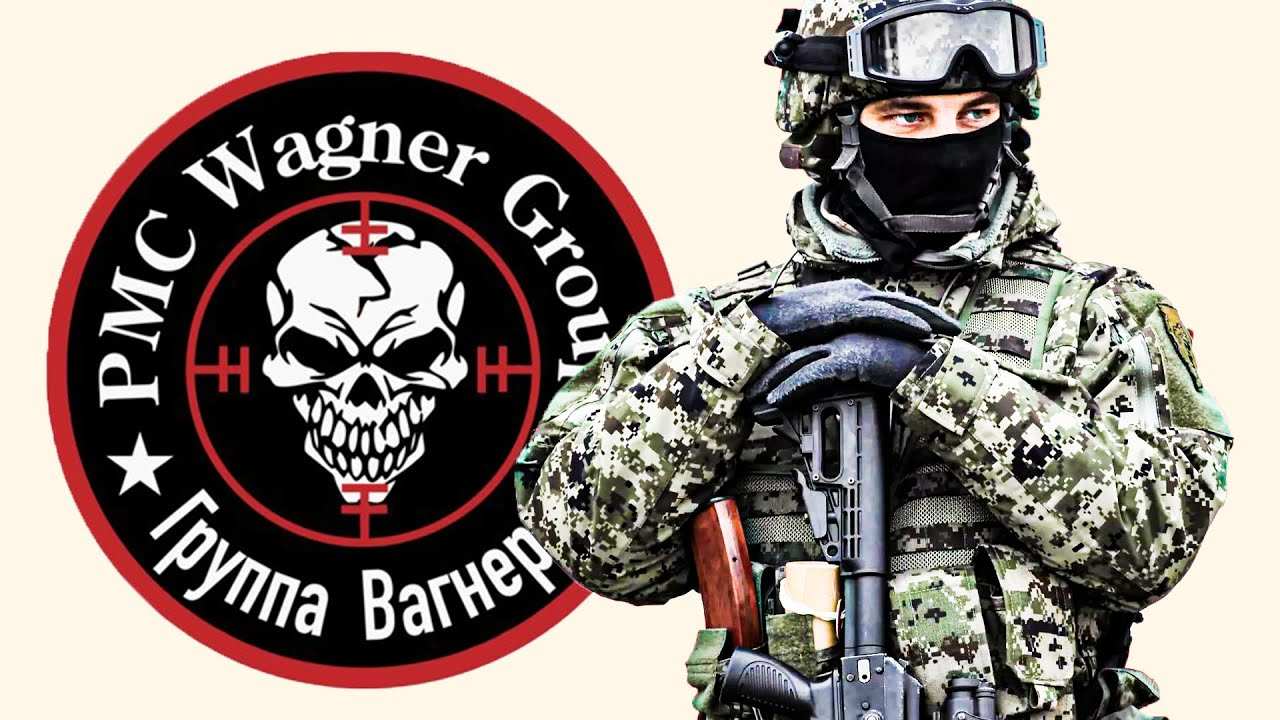 RuMoD later replied that the supply was blocked due to the challenging ground conditions and heavy defenses by the Armed Forces of Ukraine (AFU). PMC Volunteers had been supplied with 1,000 MLRS rockets and 10,000 artillery rounds. 
Prigozhin, on his Telegram channel, later denied the RuMoD claims, saying Wagner does not receive 80% of its ammunition requests and that there are no other volunteer units in Artemovsk except Wagner.
Ukraine Is Suspicious
Serhiy Cherevaty, spokesman for the Eastern Group of the Armed Forces of Ukraine, in a comment to Ukrainska Pravda, said that Wagner's men would not be allowed to leave the city without President Vladimir Putin's sanction. 
Secondly, Cherevaty attributed Wagner's heavy casualties to the successful actions of the Ukrainian army. 
"The Wagnerites will simply not be allowed to leave the city because (Yevgeny) Prigozhin does not decide anything here; all the actions of the Wagner PMC are personally commanded by the Russian dictator Vladimir Putin," Cherevaty told Ukrainska Pravda. 
He also said that the Wagnerites had plenty of shells, and between May 4 and 5, they hit the positions of Ukrainian troops 520 times.
"But what Prigozhin and his PMCs really lack is people. According to a representative of the Eastern Group of Forces, the prisoners no longer go to the front," the Ukrainska Pravda report added.
The Ukrainian suspicions are different than the ones expressed following Russia's tactical withdrawal from Kherson in November last year. At the time, the Russian retreat was seen by Ukrainians as a possible trap and a pragmatic decision to shorten the frontline.
In other words, it was an indirect admission of Russian military superiority in the area, as Ukrainian officials and politicians themselves said so.
Newsweek observed Kyiv "not celebrating" the Russian withdrawal. It quoted the head of the joint coordination center of Ukraine's Southern Defense and Security Forces, Natalia Humeniuk, who believes the "Russian occupiers (to) be creating a false impression about their true intentions."
Mykhailo Podolyak, Volodymyr Zelenskyy's top advisor, claims a significant number of Russian forces remain in Kherson and that Kyiv does not believe Russia will withdraw without a fight.
Ukrainian Deputy Defense Minister Hanna Maylar, too, told reporters that "Russians cannot be trusted" and that "the art of war includes the art of deceiving the enemy."
For Wagner, the suspicion is clearly about its fighting ability and independence from Moscow. Put differently, Ukraine believes Prigozhin is using the artillery shortage claim as an excuse to withdraw after having sustained devastating casualties.