Russian fighter jets often "intercept" US-origin, fifth-generation, F-35 stealth aircraft near its border, which has now become a norm for the RuAF pilots, according to reports in local media.
The report claims that the interception of an F-35 fighter by two Russian Su-27Ps over the Baltic was not the first time. Earlier, RuAF fighters had "intercepted" American "invisible" jets over Syria, where the F-35s met Su-35s.
Earlier, EurAsian Times had reported that a Russian Sukhoi Su 30-SM fighter and two F-35-A of the Italian Air Force were involved in an 'encounter' over the Baltic Sea.
F-35 Lightning II is a fifth-generation, single-engine, all-weather stealth multirole fighter jet. Considered the most technologically advanced airplane ever built, it combines high-end stealth with unmatched situational awareness.
The F-35 Joint Strike Fighter program is the most expensive weapons program of the US military. Supported by advanced data capturing and a robust communication suite, it can conduct mission operations electronically.
The Russian report says that the procurement and deployment of F-35s by NATO nations mean more and more encounters between F-35s and Russian interceptor fighters.
According to the Fighterbomber TG channel, this was the first interception of F-35 fighters over the Baltic sea by Su-27Ps from the Guards Fighter Regiment.
Dangerous Encounters
On October 20, UK Defense Secretary Ben Wallace spoke to Russian Defense Minister Sergey Shoigu about an incident over the Black Sea in which a Russian Su-27 fighter launched a missile at a British RC-135 reconnaissance aircraft.
On September 29, the UK Defense chief disclosed that an unarmed RAF RC-135 Rivet Joint surveillance aircraft was intercepted by two armed Russian Su-27 fighter aircraft while on routine patrol over the Black Sea. 
Wallace told British legislators, "it is not unusual for aircraft to be shadowed, and this day was no different." However, one of the Russian planes "released a missile in the vicinity of the Rivet Joint beyond visual range." 
He stated that the engagement between the aircraft lasted approximately 90 minutes, after which "the patrol was completed, and the aircraft returned to base." 
Wallace stated that, given this potentially dangerous engagement, he had spoken with his Russian counterpart and the head of the Russian general staff, Valery Gerasimov, in Moscow. 
In his letter, he made it plain that the aircraft was unarmed, flying in international airspace and adhering to a flight path that had been previously announced. 
Su-27s are typically outfitted with a medium/extended-range R-27 (AA-10 Alamo) family with semi-active radar or infrared guidance and a short-range R-73 (AA-11 Archer) with infrared seeker.
According to the head of British defense, UK patrols over the Black Sea were put on hold until the Russian side responded on October 10. Since then, RC-135W aircraft resumed their regular flights with Typhoon fighter escorts.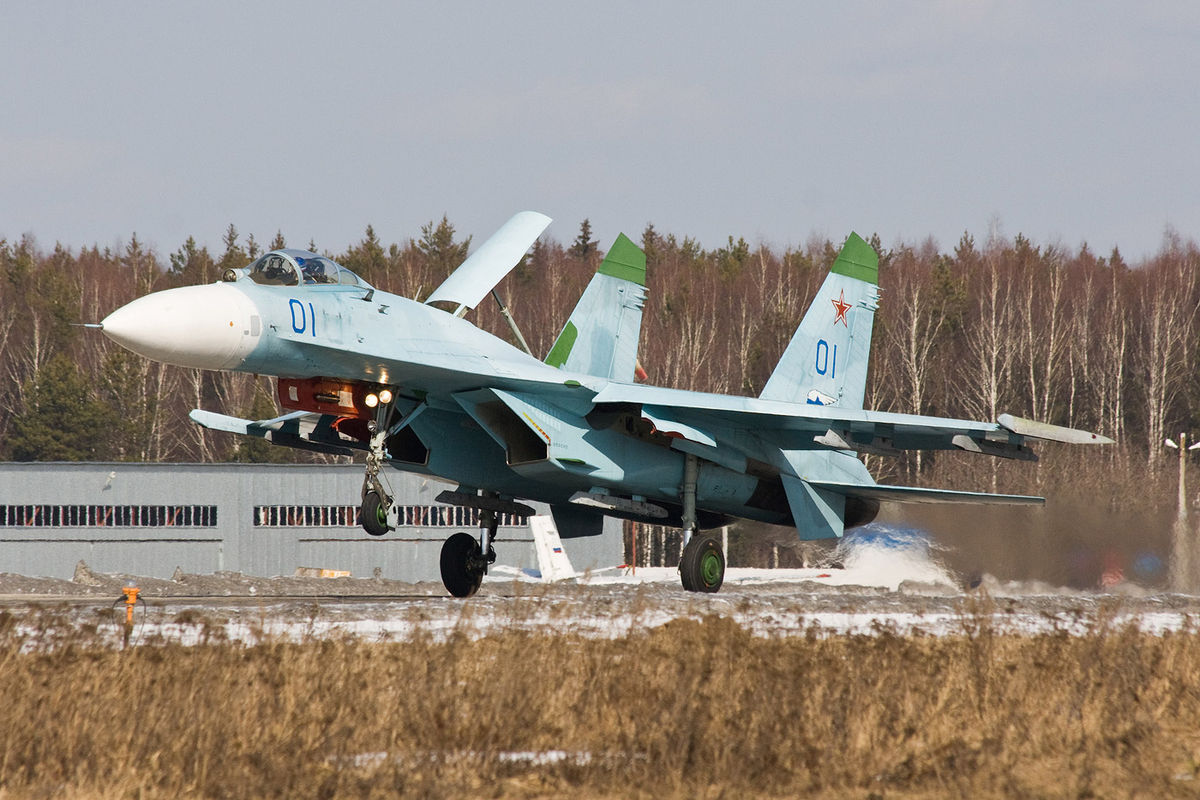 Wallace stated that an examination determined that a "technical malfunction caused the missile's release." According to British media outlets, Moscow acknowledged that the incident occurred over international airspace. 
"We welcome Russia's acknowledgment that this was in international airspace. The UK has conducted regular sorties with the RAF Rivet Joint in international airspace over the Black Sea since 2019, and we will continue to do so," the minister said. 
According to Luke Pollard, shadow defense minister for the opposition Labor Party, the incident was a harsh reminder of the necessity of avoiding escalation and miscalculation while maintaining the UK's unwavering support for Ukraine.